Russia and Alaska Among the Best Winter Cruises and Destinations
No comments · Posted by Alex Smirnov in Travel
When you close your eyes and think of cruise destinations, do images of the Caribbean or Mediterranean pop into your head? Those regions are beautiful and packed full of sunshine, but forgetting cold winter cruises is a mistake.
Visiting northern latitude destinations over winter can show you some phenomenal sights that you'd never see otherwise. And what's even better? You get to experience these stunning destinations from the comfort of a cruise ship.
Let's take a look at why Russia and Alaska are top winter cruise destinations. You won't be disappointed!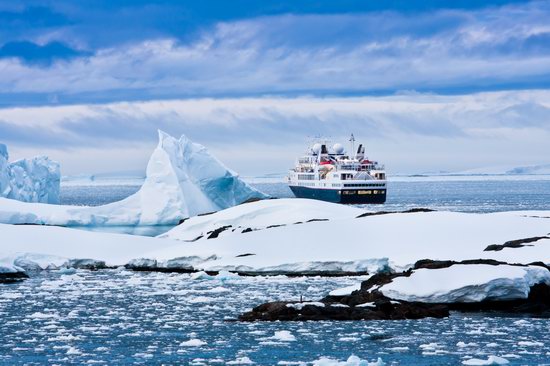 Why Choose a Cold Winter Destination for Your Next Cruise
Cruise ships are heaven for travelers who love to come back to warmth and luxury every evening. They can reach places difficult to get to any other way and provide unforgettable experiences.
In winter, the further north you go, the more incredible the scenery and experiences get.
New Cultures
Russia is a culture like no other. The world's largest country, Russia has much to offer cruise visitors. With a complicated and rich history, when you visit Russia you'll be able to see the Russian culture first hand including its incredible palaces bathed in snow.
Alaska might belong to the United States but it has a different landscape and climate from the other states. Exploring Alaska's remote cruise ports gives you an amazing insight into how freezing winters have shaped the Alaskan culture.
Incredible Sights
Snow-capped mountains, glaciers, and the mind-blowing aurora borealis are all things you can experience on your winter cruise. Both Russia and Alaska experience huge displays of the Northern Lights and there is nothing more magical as you relax on the deck of a cruise ship.
With humpback whales and true wilderness, you're sure to experience something spectacular with an Alaska cruise. Bring binoculars and head out on deck to watch ocean mammals and sea birds.
Travel in Comfort
Traveling over winter in cold countries can be challenging for even the hardiest of people. But when you get yourself one of the winter cruise deals on offer, you'll enjoy these wonderful destinations from the comfort of a cruise ship.
On the ship, you'll always know you'll be well looked after, have your own cabin to come back to each night, and get fantastic shore excursions. The coastlines of both Alaska and Russia are some of the most spectacular in the world and you'll get to see them right from the ship.
See Wonderful Wildlife
Would you like to see orcas, bears, eagles, and moose? These are just some of the animals you can spot when taking a winter cruise up north. There are few better animal experiences than seeing these magnificent creatures out in the wild.
Book Winter Cruises for the Adventure of a Lifetime
Tropical sunshine is lovely but for an unforgettable experience, the colder you go the more jaw-dropping the sights get.
Head to historic Russia for landscape, culture, and wonderful architecture. Head to Alaska for true wilderness, beautiful animals, and fantastic shore excursions to places like Anchorage.
Follow us for more tips about incredible vacations!
Tags: No tags
<< Yuzhno-Sakhalinsk – the view from above
No comments yet.