Nikolo-Ugreshsky Monastery is a monastery of the Russian Orthodox Church located in the city of Dzerzhinsky in the Moscow region, about 26 km south-east of the center of Moscow. The monastery was founded by the Grand Duke Dmitry Donskoy in 1380, in the place of the appearance of the icon of St. Nicholas the Wonderworker.
According to legend, it was in this place that his army stopped to rest on the way to the Kulikovo field. The appearance of the icon strengthened Dmitry Donskoy with faith and hope. He said "Siya vsya ugresha serdtse moye" ("This has warmed my heart"). Since then, this place is called Ugresha, and the monastery itself was named Nikolo-Ugreshsky. Nikolo-Ugreshsky Monastery on Google Maps. Photos by: Vadim Razumov.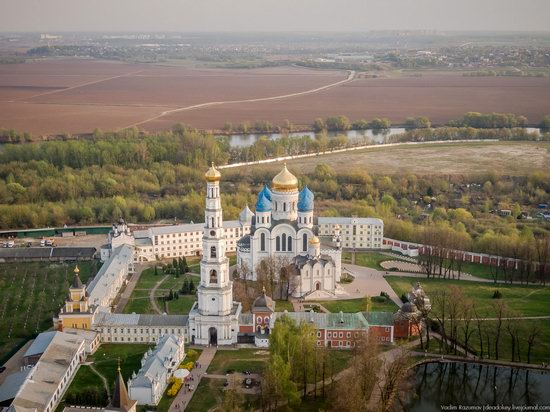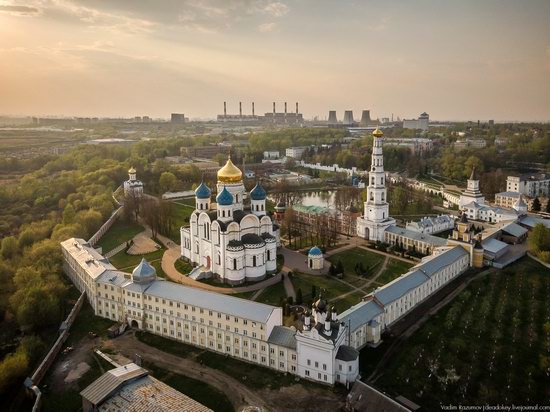 Cathedral of the Transfiguration (1880-1894).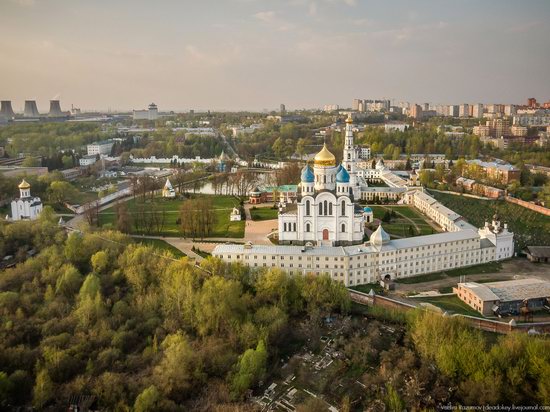 The Moskva (Moscow) River.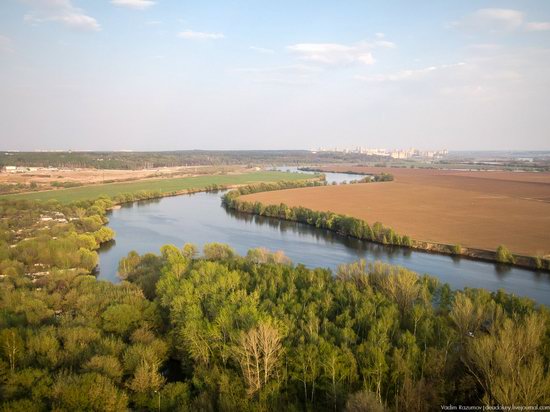 Cathedral of the Transfiguration is the second largest after the Cathedral of Christ the Savior in the Moscow region, its height is 77 meters.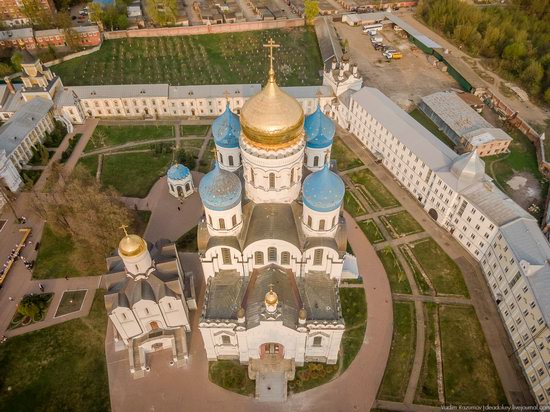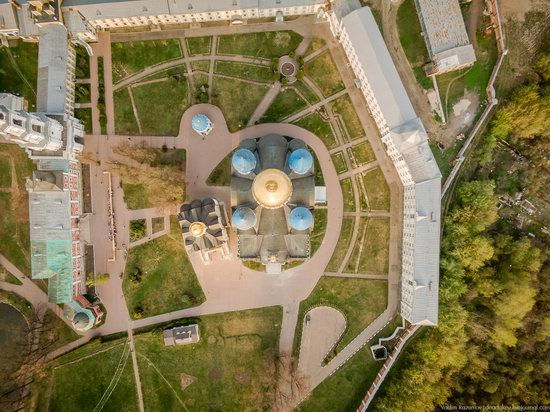 Church of the Beheading of John the Baptist in the bell tower.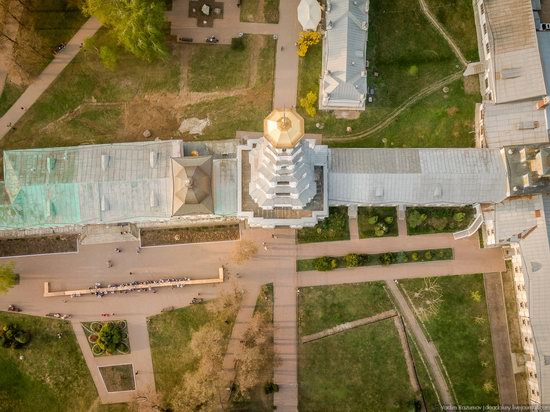 The bell tower was built in 1761, rebuilt in 1858-1859 up to six tiers, its height is 79 meters.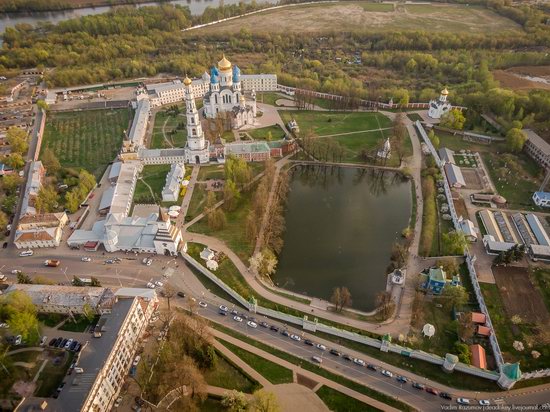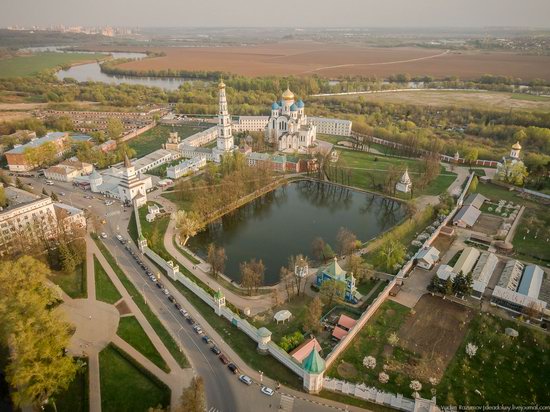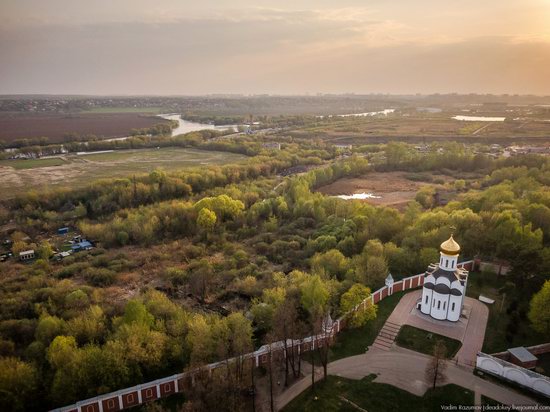 Next to the Transfiguration Cathedral you can see St. Nicholas Cathedral known from the end of the 14th century. Closed in 1925, it was completely destroyed in 1940. In 2003-2006, it was rebuilt.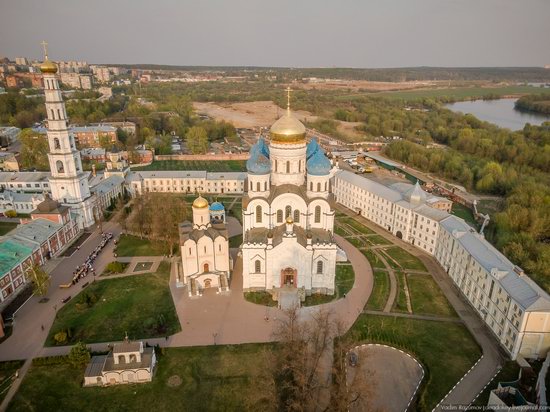 The monastery pond.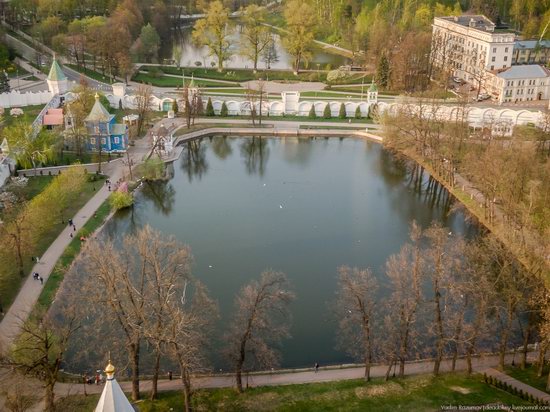 The bell tower was closed in 1925. In 1941, the upper two tiers were demolished. It was restored in 2002-2003.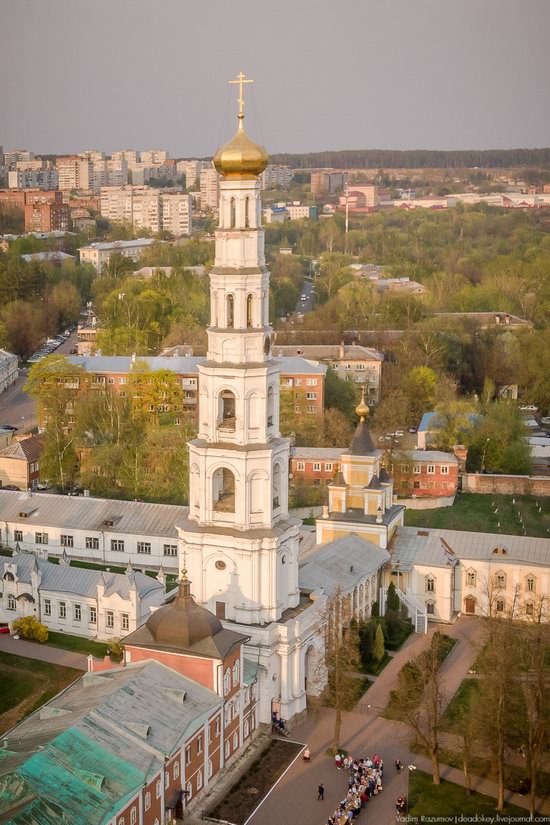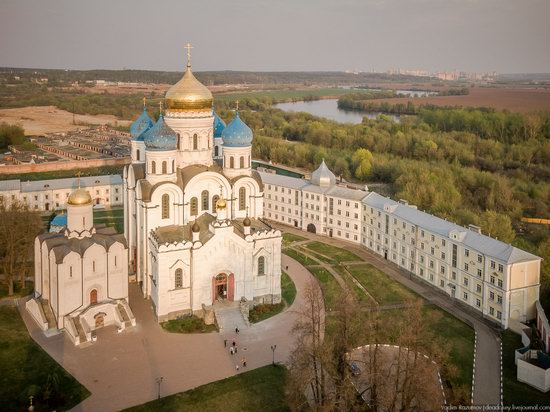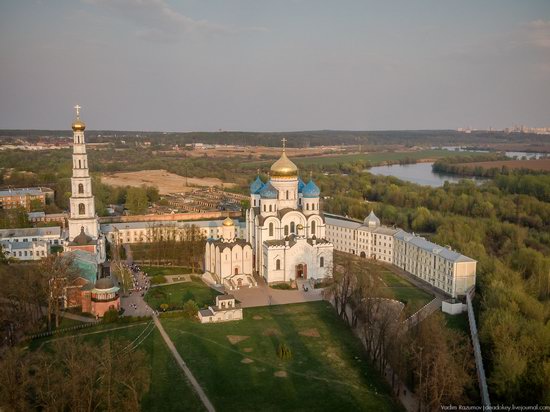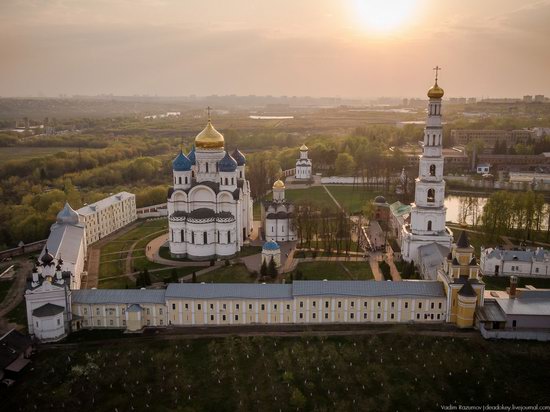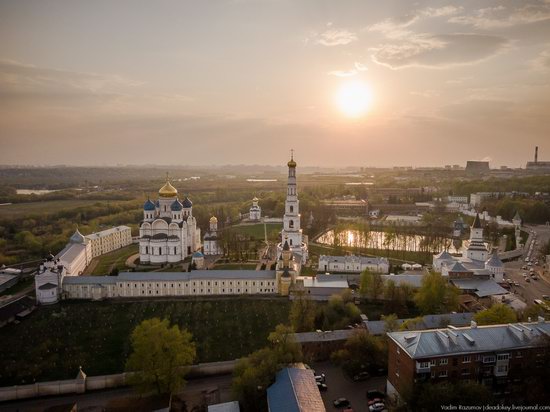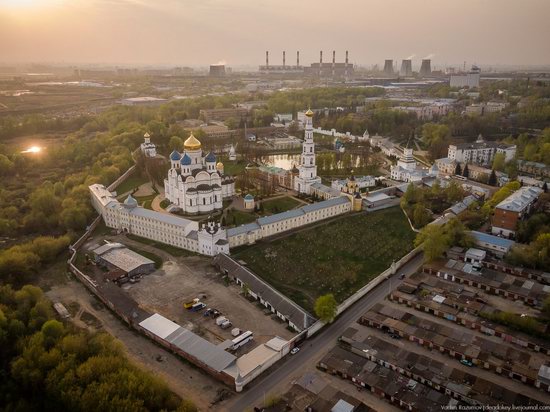 Tags: churches · Moscow city · Moskovskaya oblast
<< Cathedral of the Kazan Icon of the Mother of God in Stavropol
No comments yet.