Cape Stolbchaty is located in the east of Kunashir Island in the Sakhalin region. It consists of layers of basaltic lava of Mendeleev volcano with a well defined columnar jointing in the form of 5- and 6-sided columns.
As a result of erosion, volcanic rocks are gradually destroyed forming spectacular, 40-50 meter high cliffs. Thanks to its unique and picturesque landscape, this cape is a popular tourist site. Cape Stolbchaty on Google Maps. Photos by: lusika33.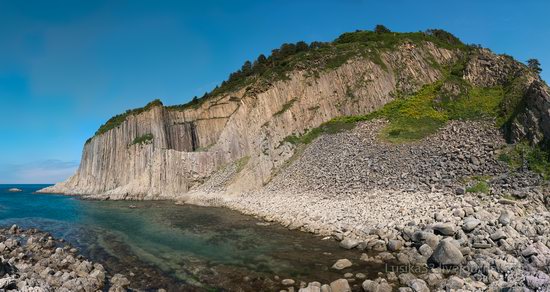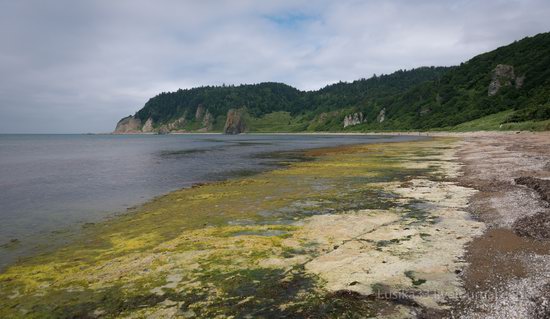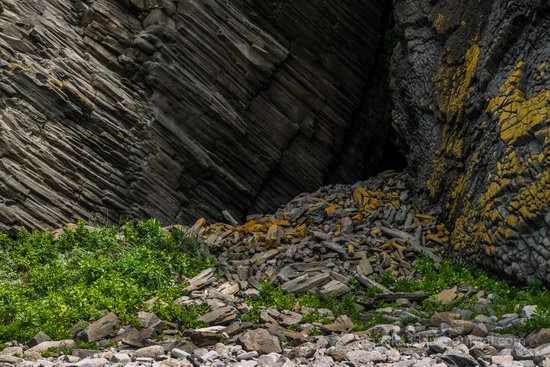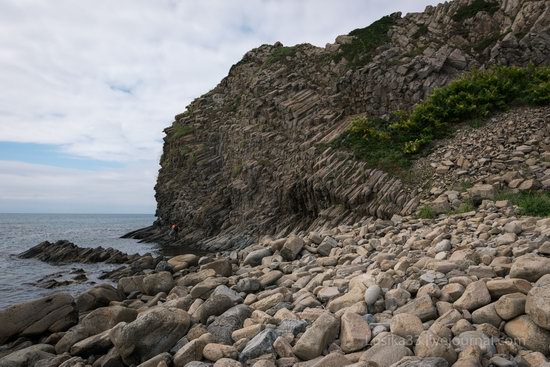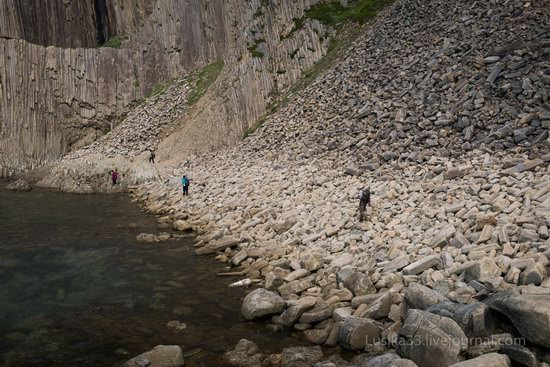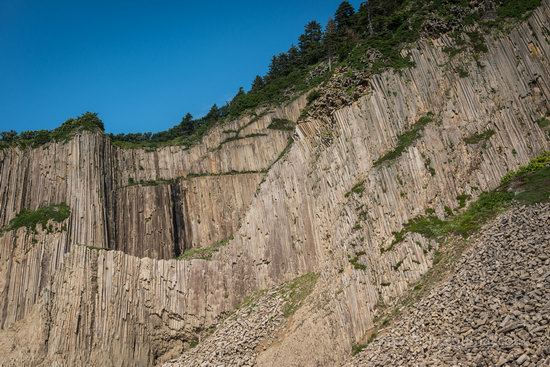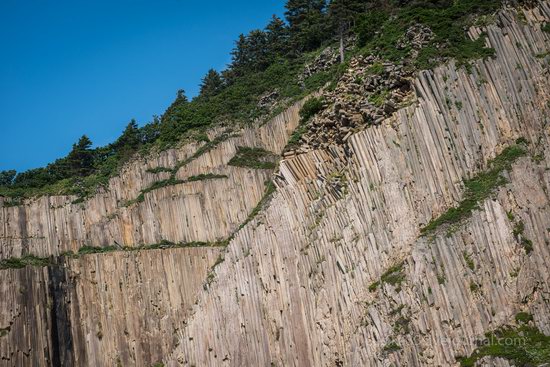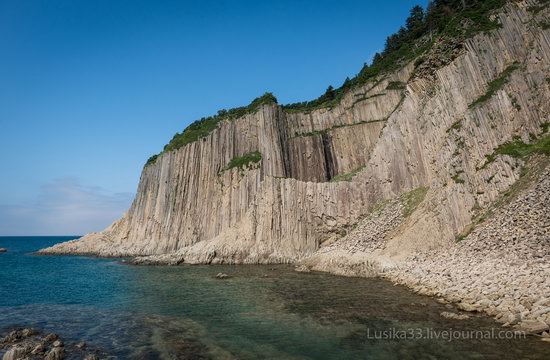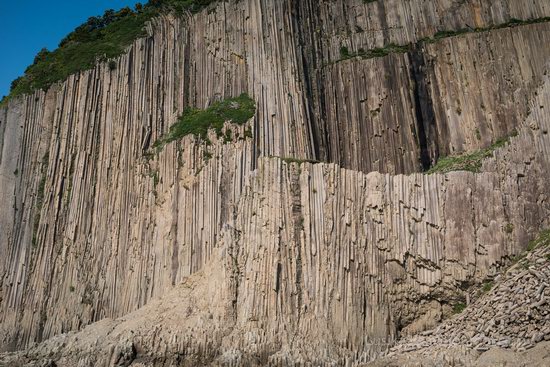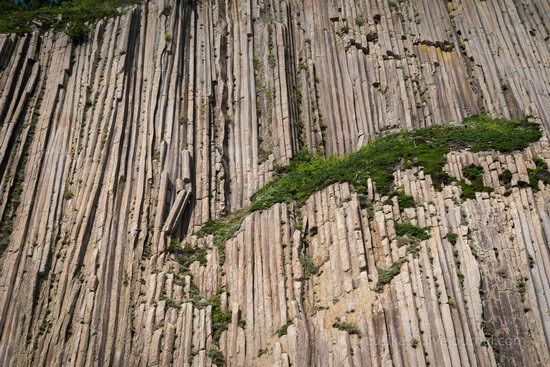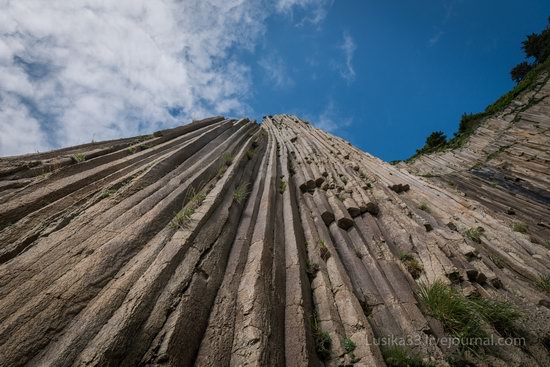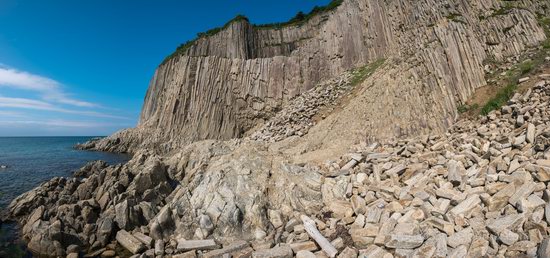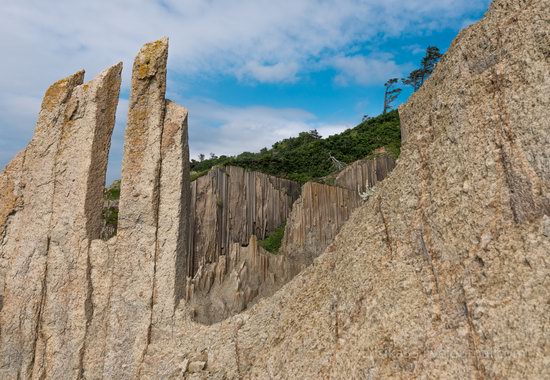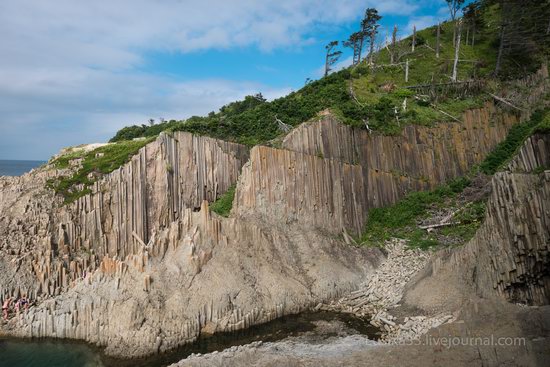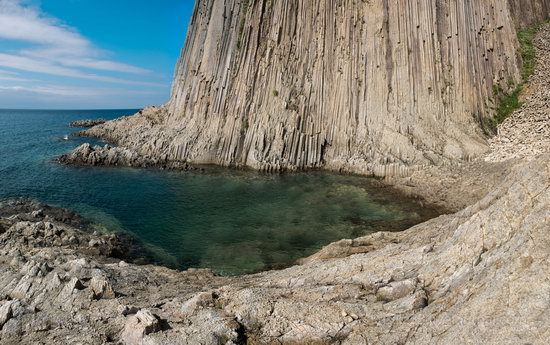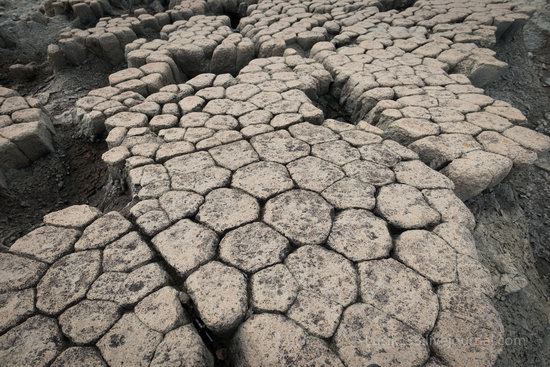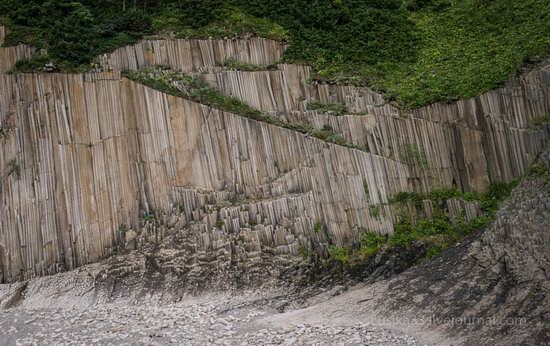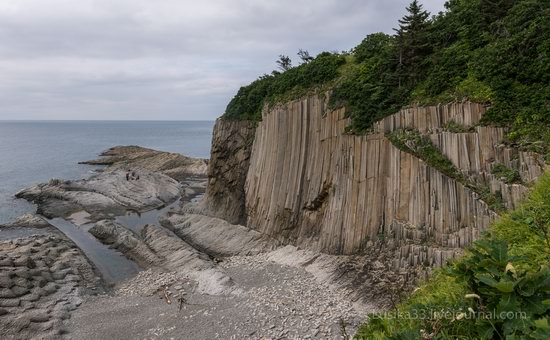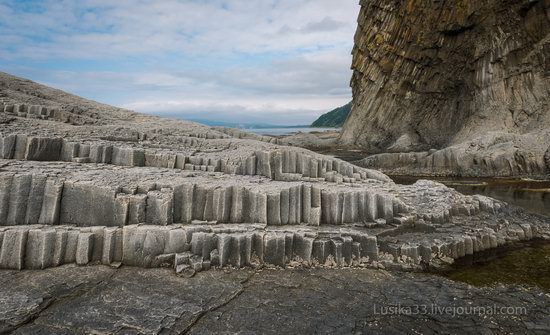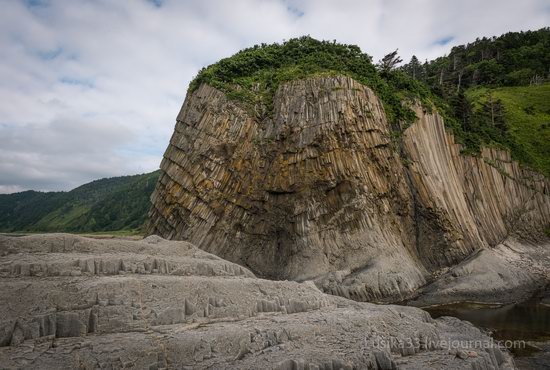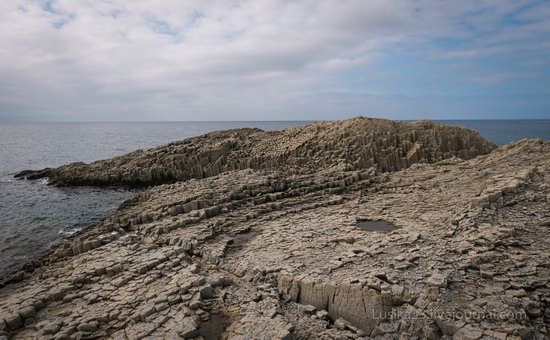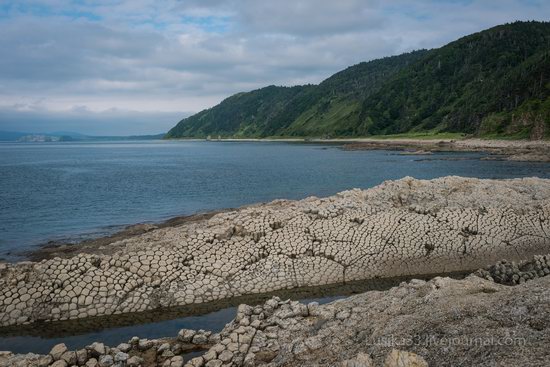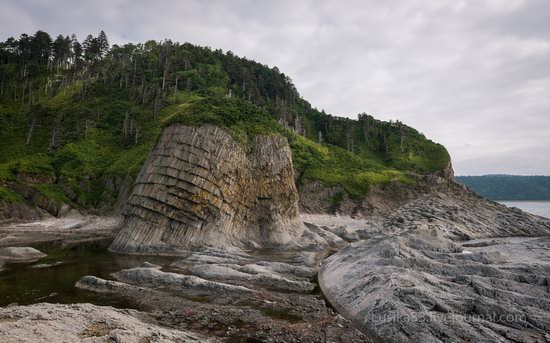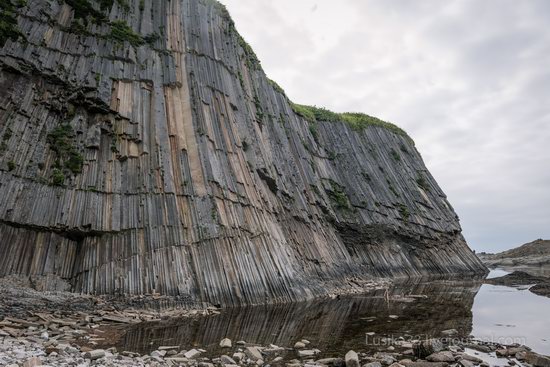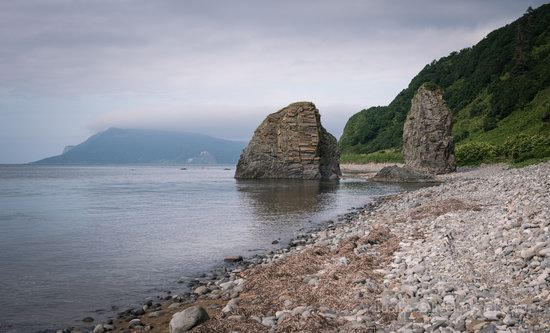 Tags: Sakhalin oblast
<< Belyaev Manor in the village of Voskresenskoye
No comments yet.