Yuzhno-Sakhalinsk is a city with a population of about 200 thousand people located in the southeastern part of Sakhalin Island in the Far East of Russia, the capital of Sakhalin Oblast.
It is the sixth largest city in the Russian Far East, in which Russian and Japanese cultures are closely intertwined. Here you can often see old Japanese buildings and monuments. The distance from Yuzhno-Sakhalinsk to Moscow, if flying by plane, is 6,640 km and 9,280 km (by car). Photos by: Slava Stepanov.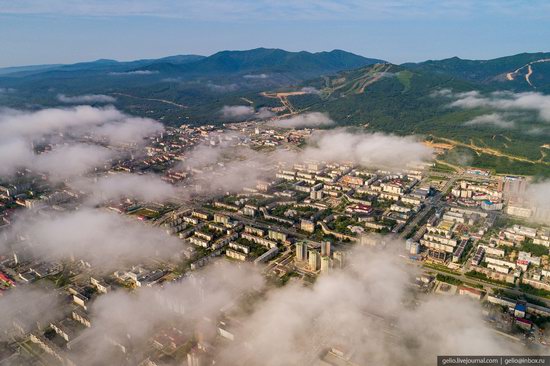 Victory Square – one of the main squares of Yuzhno-Sakhalinsk.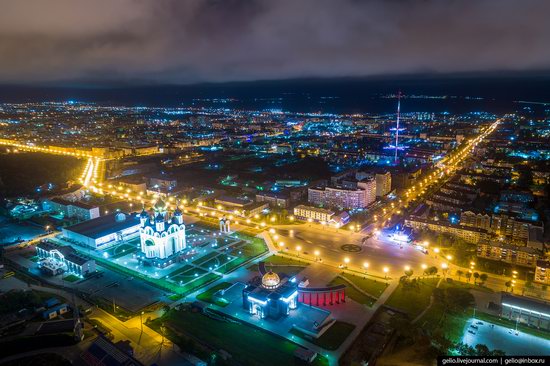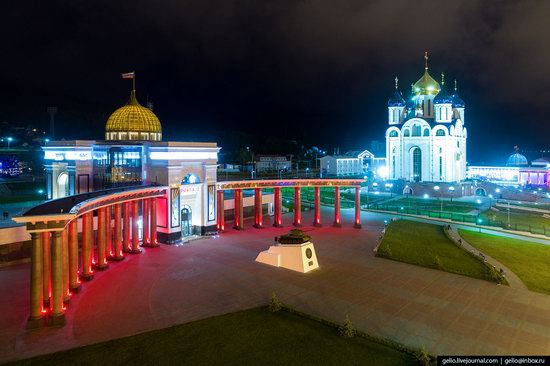 Cathedral of the Nativity.
About one third of the total population of Sakhalin Island lives in Yuzhno-Sakhalinsk.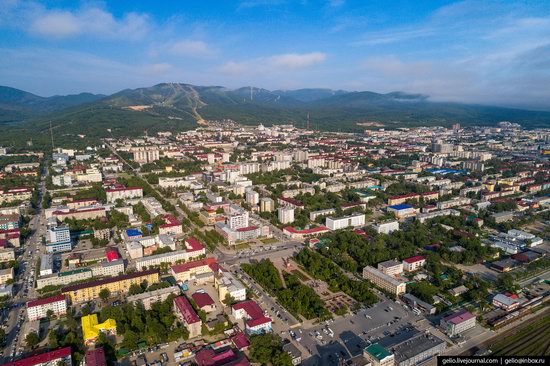 Lenin Square.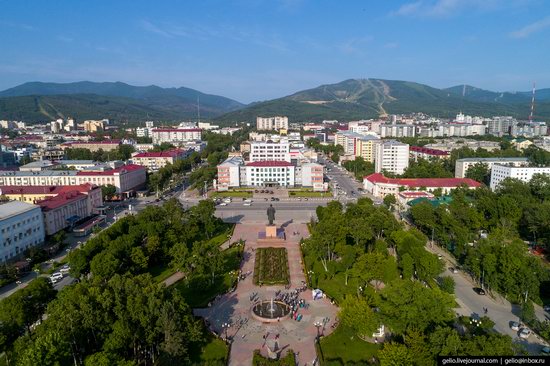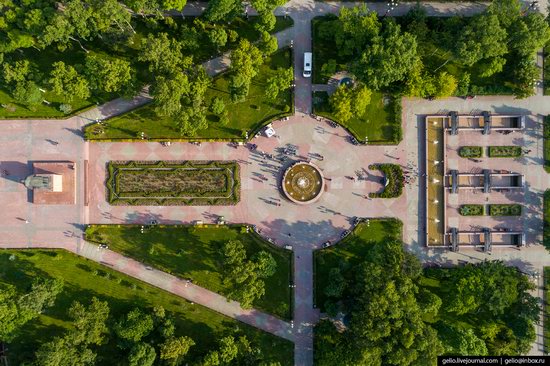 Sakhalin Regional Museum of Local Lore housed in a Japanese building constructed in the Imperial Crown Style in 1937. This is the only such building on Sakhalin and throughout Russia.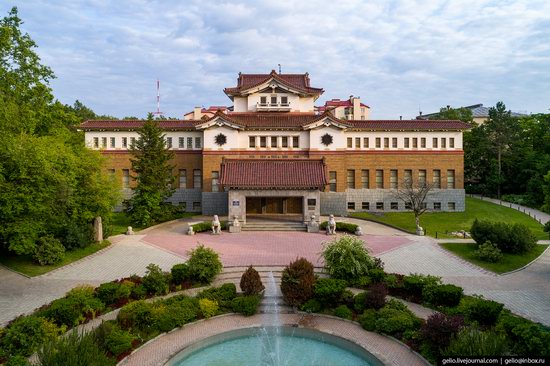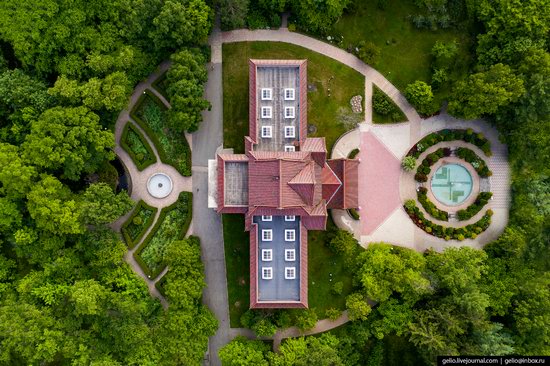 The climate in Yuzhno-Sakhalinsk is quite mild, there are no severe frosts in winter, and heat in summer. The coldest month is January with an average temperature of about minus 12 degrees Celsius. The warmest month is August (plus 17 degrees Celsius). Clear and dry weather sets in early September – the best time to visit Sakhalin.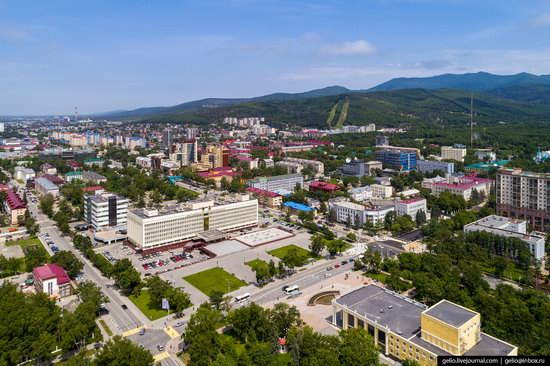 House of Government of Sakhalin Oblast.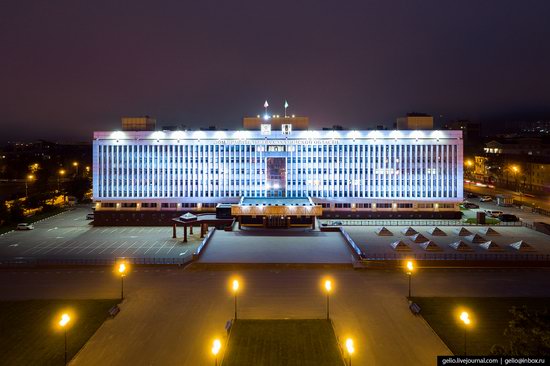 "Chekhov Center" – the only drama theater in Sakhalin Oblast.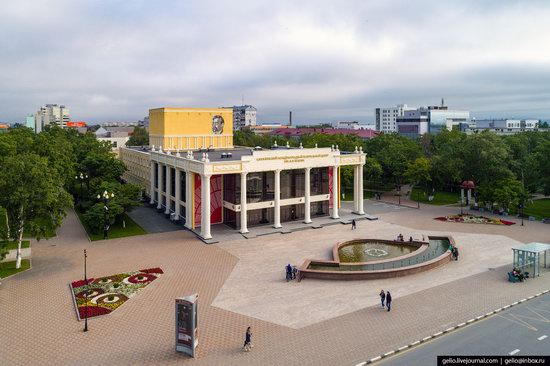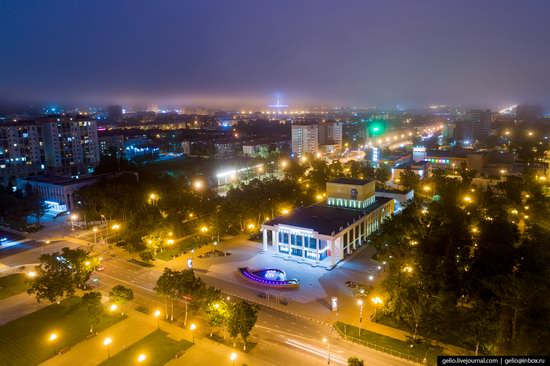 Sakhalin residents often call the rest of Russia "the mainland." You can get out of the island by plane, ferry, or other water transport.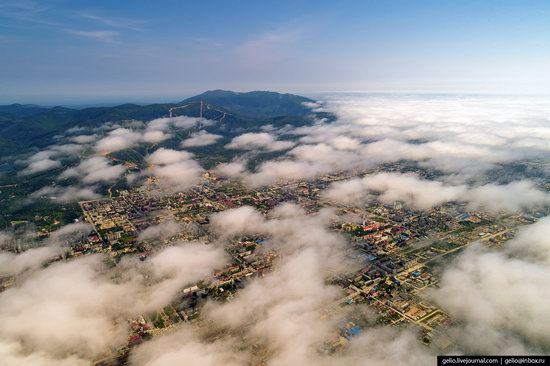 Park named after Yuri Gagarin.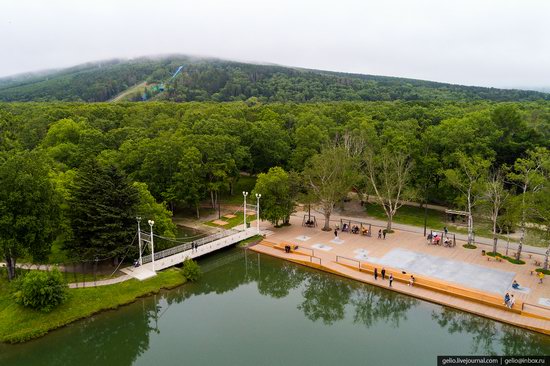 Roman Catholic Church "Parish of St. James". In addition to divine services, organ and violin concerts are held here.
Museum of Railway Technology.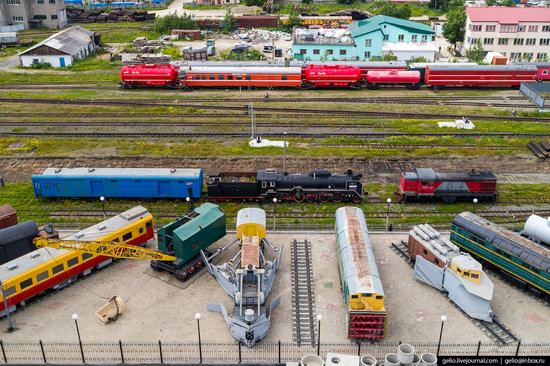 Church of the Resurrection.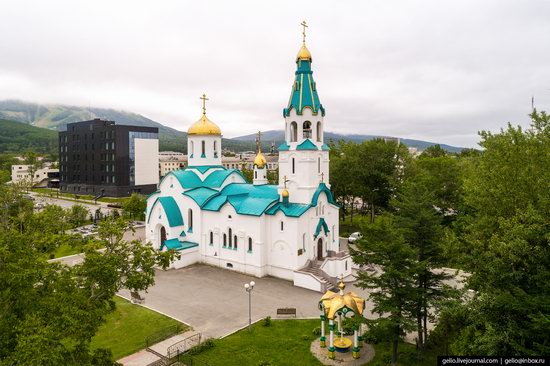 Stadium "Cosmos" in Gagarin Park.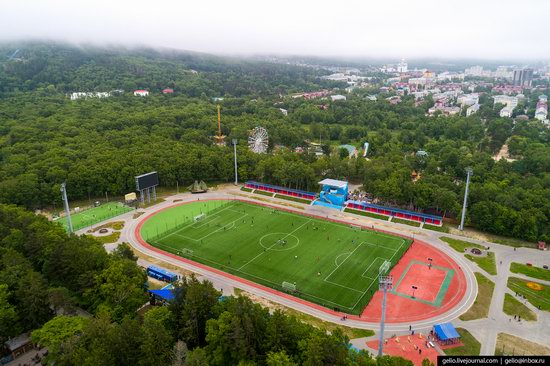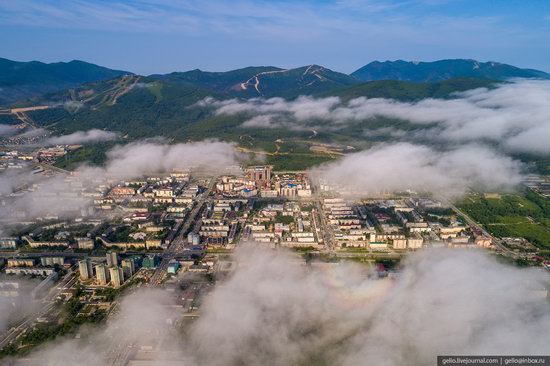 Stele "Cities of the Sakhalin Region".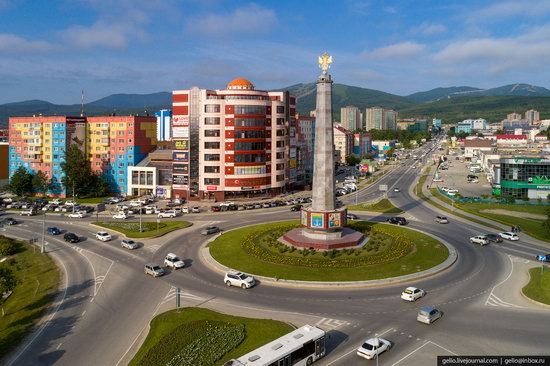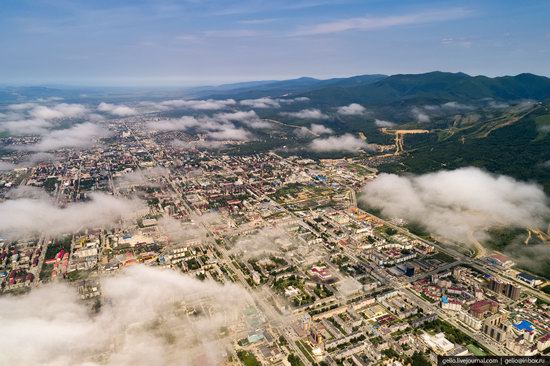 Tags: Sakhalin oblast · Yuzhno-Sakhalinsk city
<< Beautiful Landscapes of Iturup Island
No comments yet.