Tutayev is a historic town with a population of about 40 thousand people located on both banks of the Volga River in the Yaroslavl region, about 35 km north-west of Yaroslavl. This is one of the twelve places included in the Golden Ring of Russia – a popular tourist route passing through the old towns of North-Eastern Russia.
The churches of Tutayev, picturesquely scattered on the hilly banks of the Volga, are the main sights of this town and attract tourists and architecture lovers. The photos were taken in March when Tutayev was still covered with snow. Photos by: Roman Smirnov.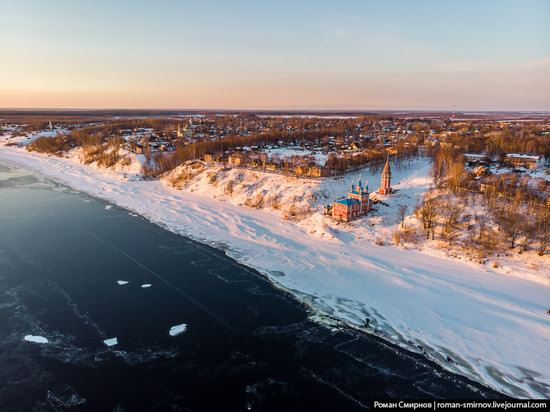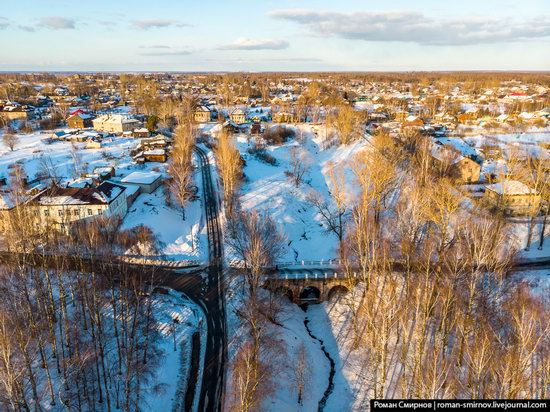 Holy Cross Cathedral (1658) located inside the earthen ramparts. It was in this place that the original fortress was founded in 1283.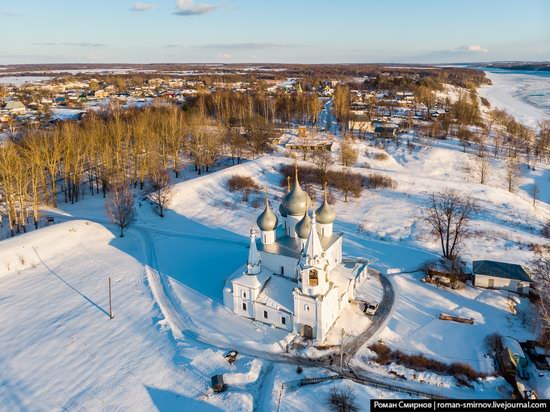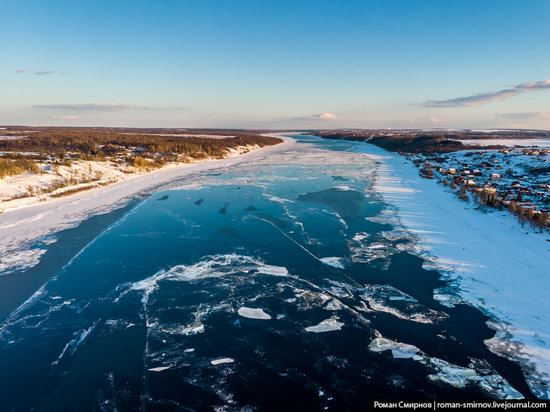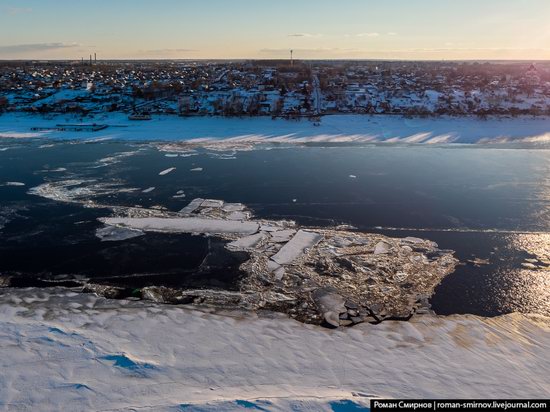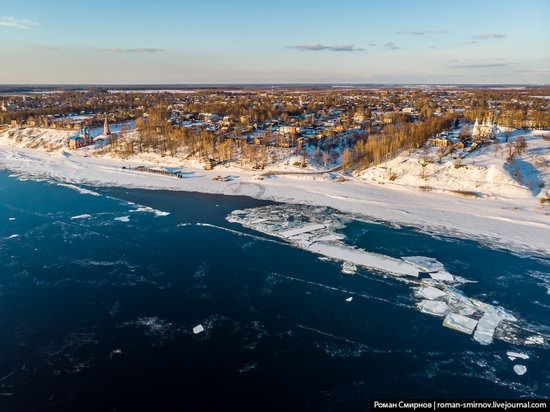 Church of the Ascension (Leontievskaya) (1795).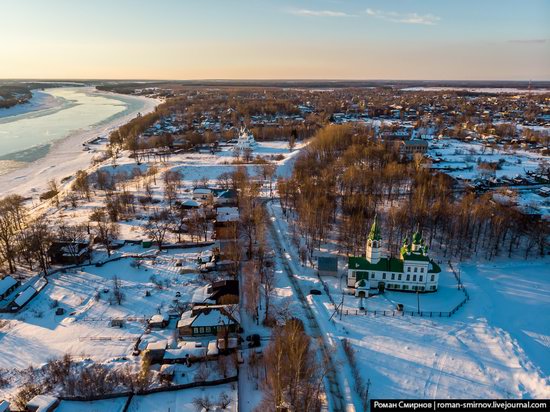 Holy Cross Cathedral (1658).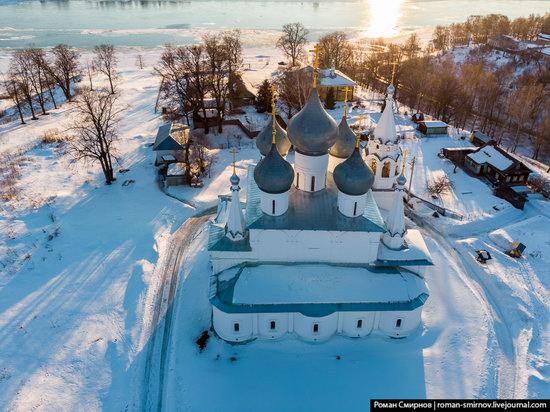 Kazan Transfiguration Church (1758).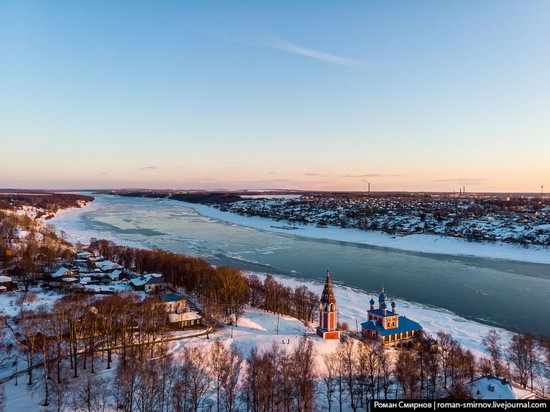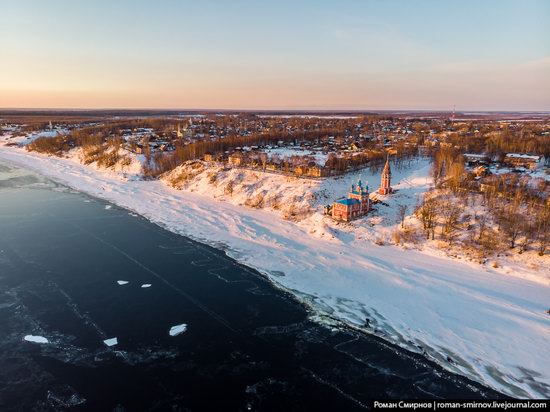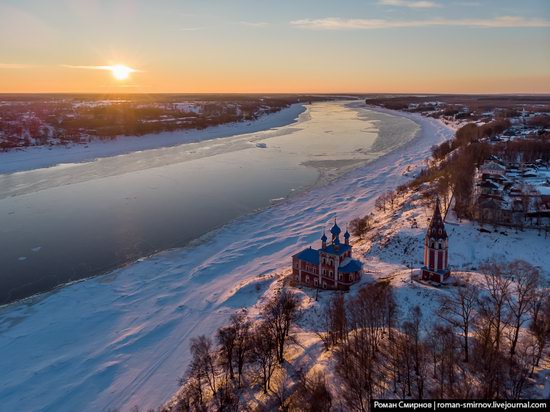 The center of Tutayev.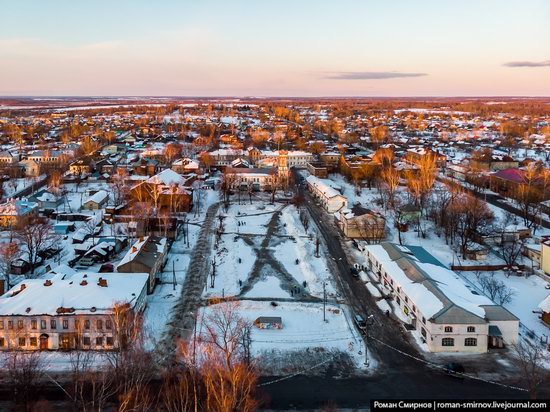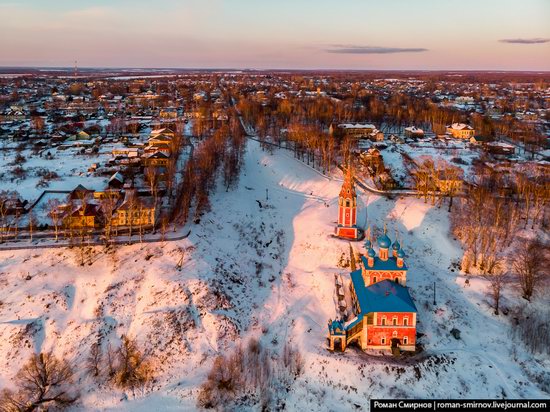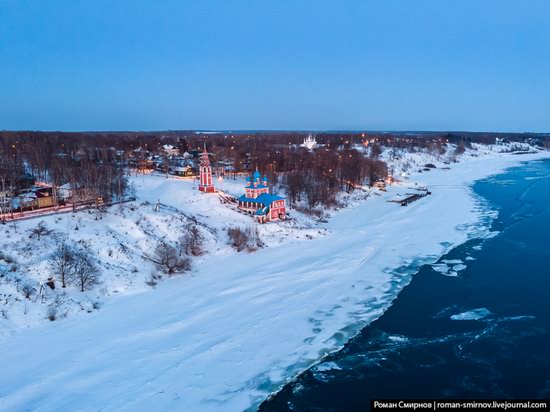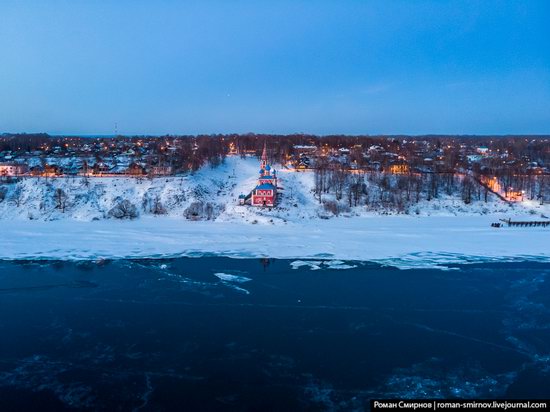 Resurrection Cathedral (1652).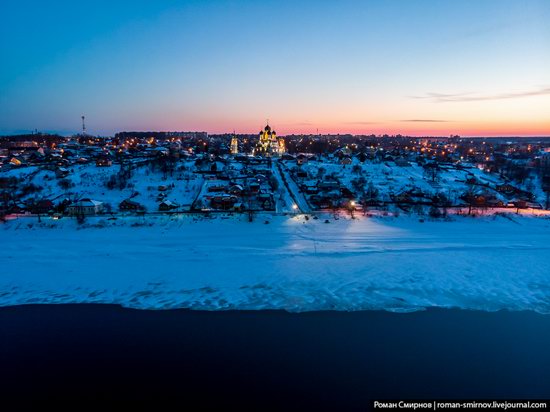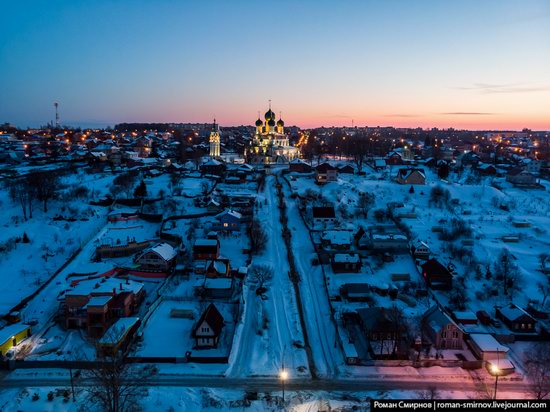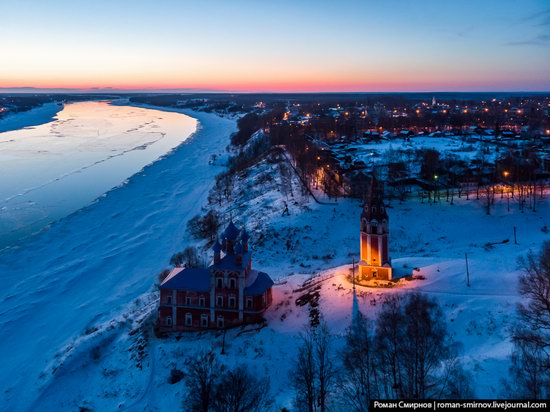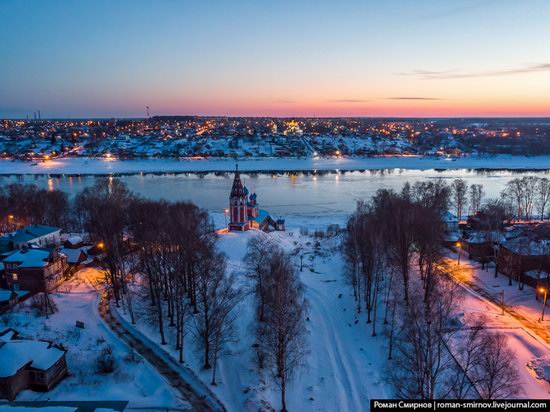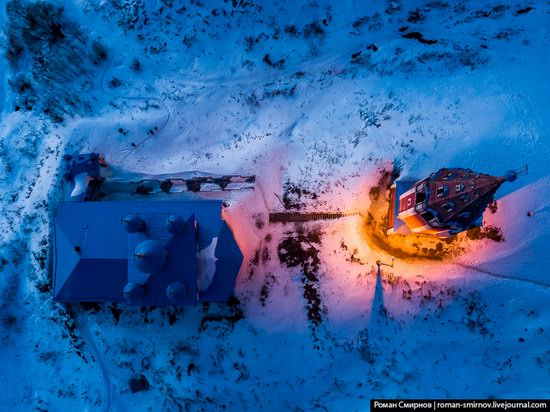 Tags: churches · Yaroslavl oblast
<< Magnificent Scenery of Ayskiye Pritesy
No comments yet.