The Chara Sands is a sandy massif located in the north of Zabaykalsky Krai, a geological natural monument of federal significance. It is surrounded by larch taiga and swamps and stretches from southwest to northeast for 9 km.
Sands form ridges, dunes and chains of dunes. The length of several dunes is 150-170 m, the height – up to 80 m. The Chara Sands are outwardly similar to the deserts of Central Asia. The Chara Sands on Google Maps. Photos by: Slava Stepanov.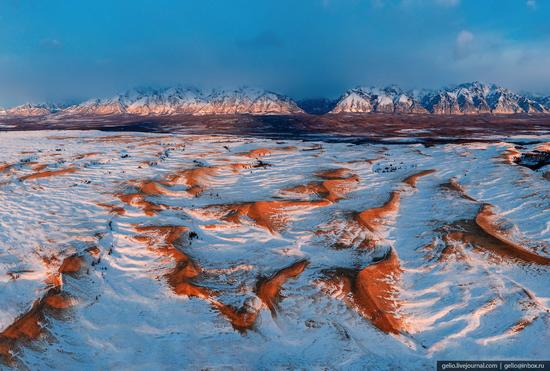 Despite all the uniqueness of this place, there are still few tourists visiting the Chara Sands. The nearby villages have poorly developed infrastructure, it takes a long time to get here, and in winter the air temperature can drop to minus 50 degrees Celsius. But this is precisely what makes the Chara Sands a protected area, where absolutely everything is amazing.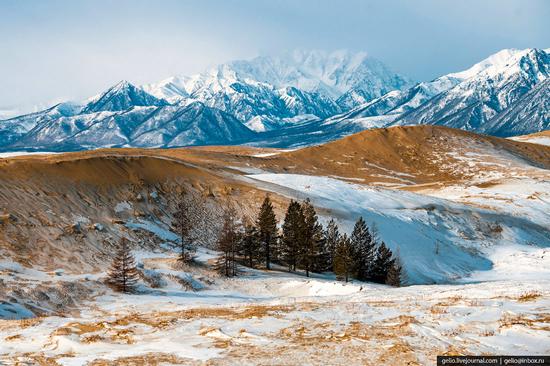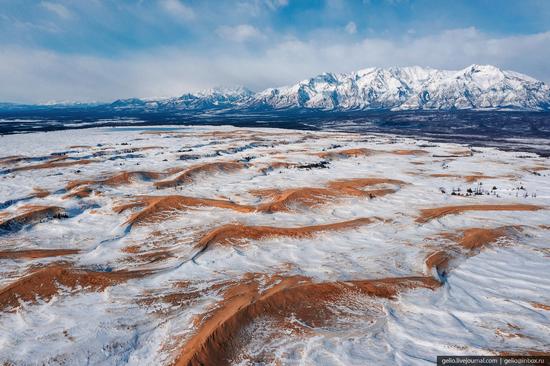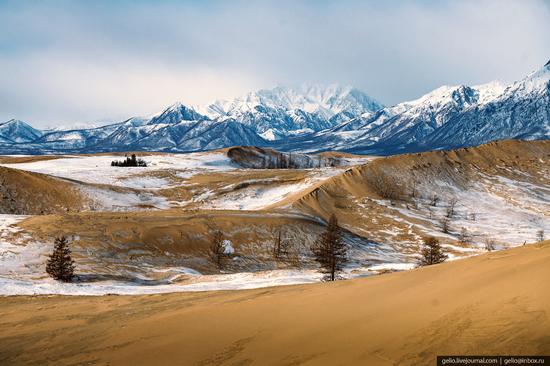 Paradoxically, the easiest time of the year to get here is winter because it is easier to cross the rivers that cut off the desert from the nearest settlements. The ice is so thick that it can easily support the weight of the car.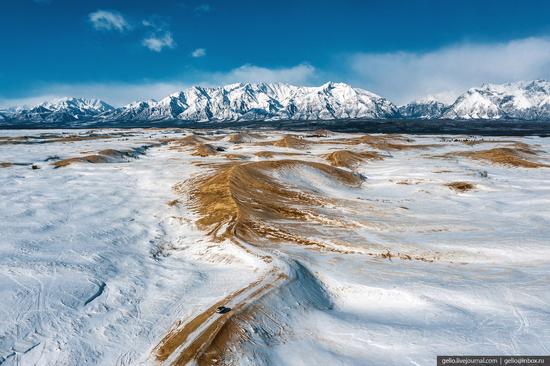 The Chara Sands remains covered with snow until mid-April. As it melts, the snow leaves whimsical ornaments on the yellow sand. To get to the Chara Sands, you need to fly from Chita to the airport "Chara" in the village of the same name. Another option is to take the train to the station of Novaya Chara.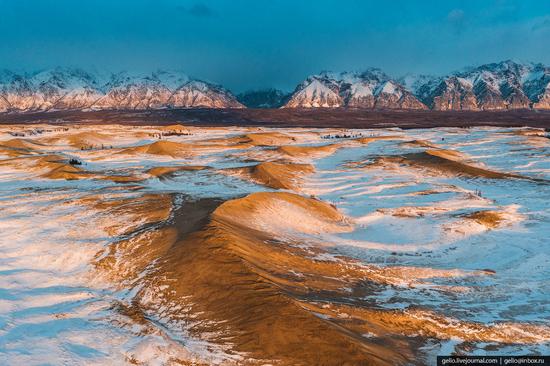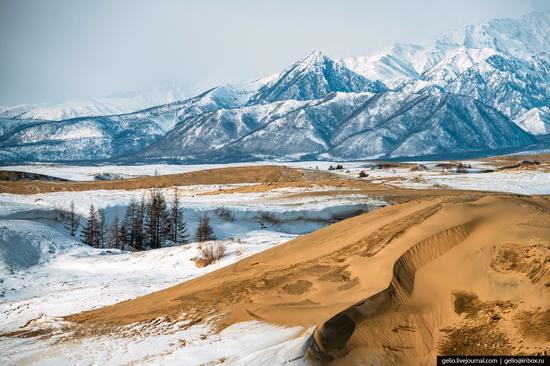 The distance to this place from the nearest settlements is about 9 kilometers. To visit it, you have to obtain permission from the administration of the Kodar National Park and register with the Ministry of Emergencies of Russia. You can get to the Chara Sands as part of a one-day tour or with an overnight stay in tents.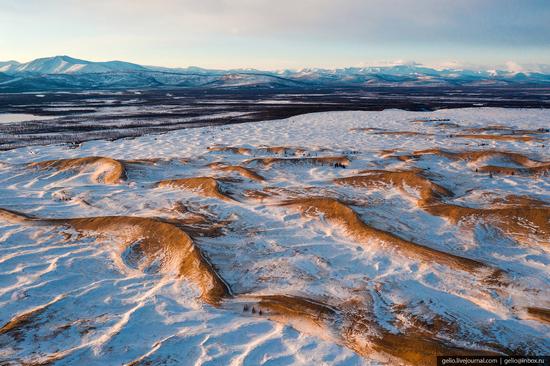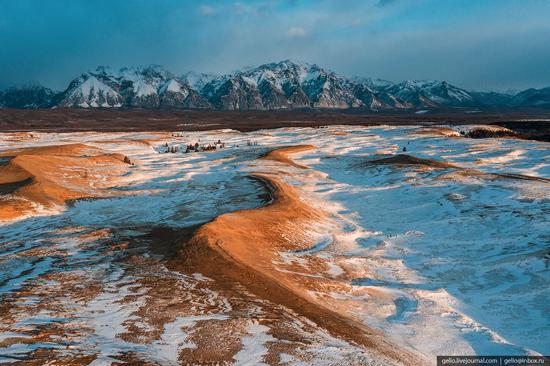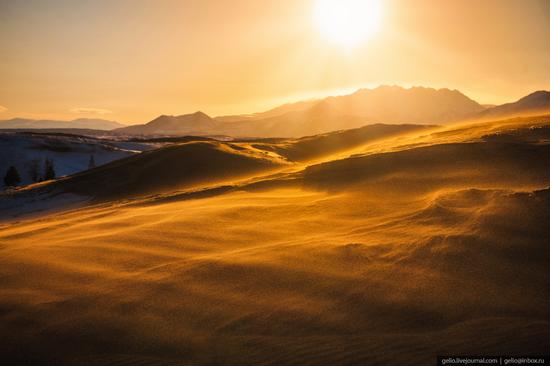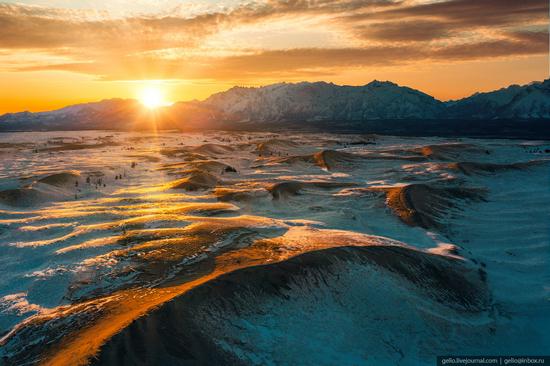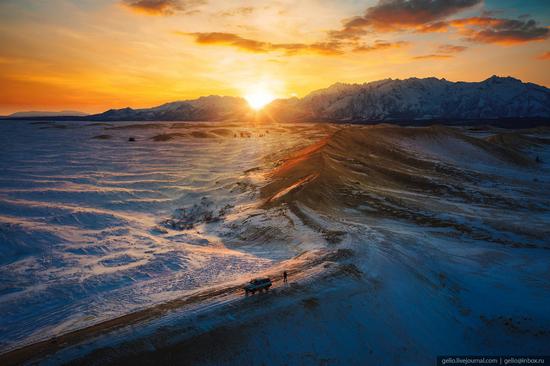 Tags: Chita city · Zabaikalsky krai
<< Studying in Russia: How Is Higher Education System Different?
1 comment