Kuandinsky Bridge – one of the scariest road bridges in the world
Kuandinsky Bridge over the Vitim River, located on the border of Zabaikalsky region and the Republic of Buryatia, is definitely one of the most dangerous road bridges in the world.
Construction of the bridge was not completed, although it had begun more than 30 years ago. Local residents and travelers cross it at their own risk.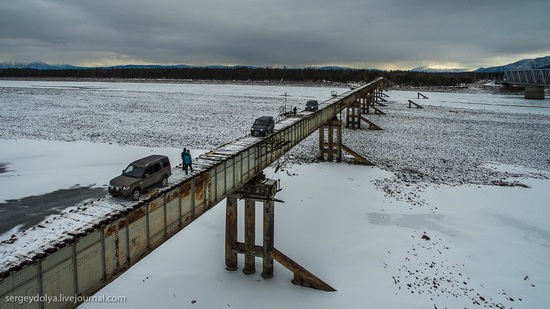 The bridge is about half a kilometer long, and the width is almost equal to the width of a car. There are no any railings and fences. In addition, a strong wind is constantly blowing over the river. That's why people open windows in their cars to reduce windage. Kuandinsky Bridge on Google Maps. Photos and video by: Sergey Dolya.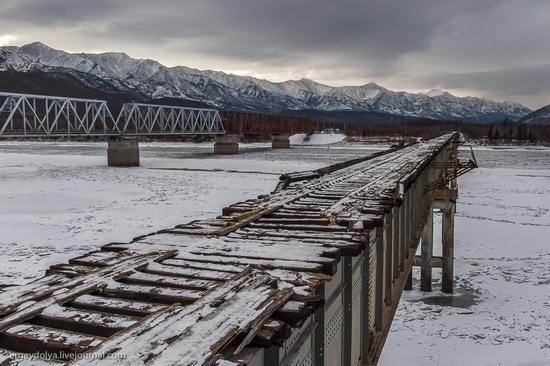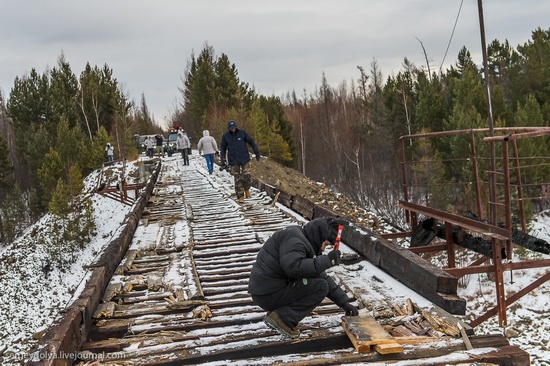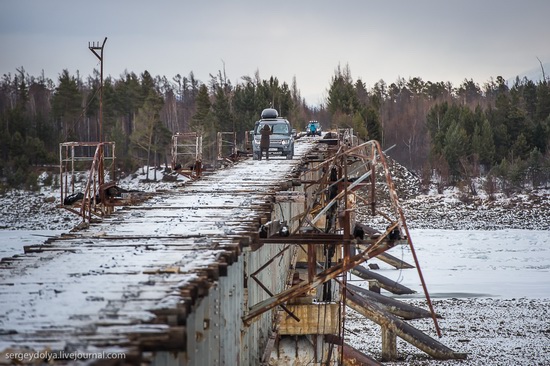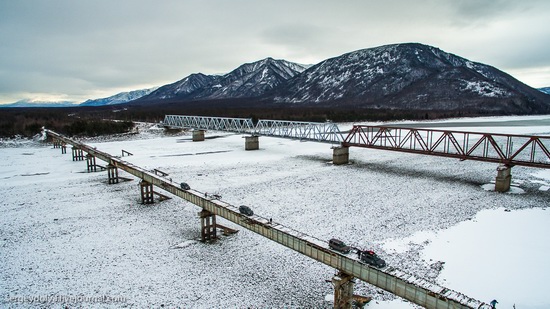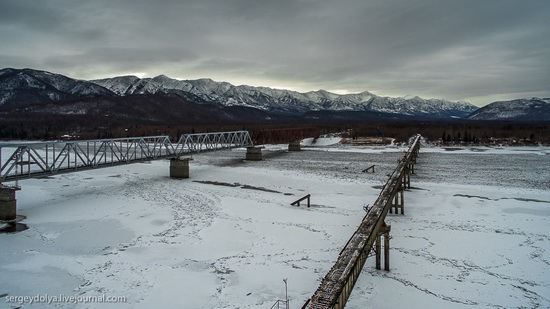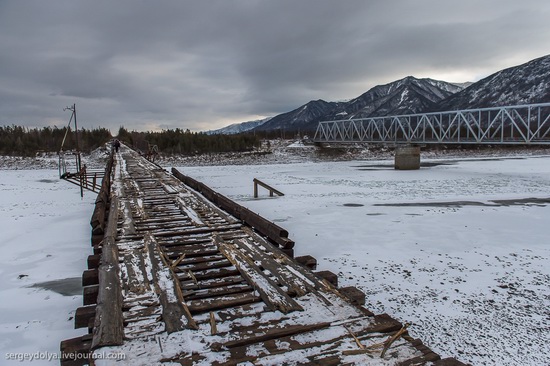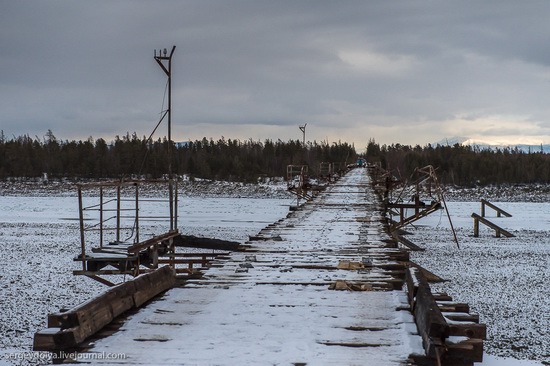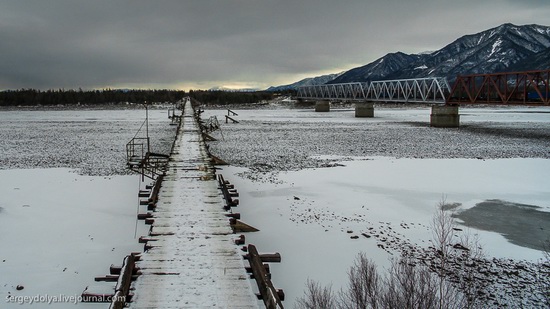 Fly over Kuandinsky Bridge.
Tags: Buryat Republic · Zabaikalsky krai
<< Miniature St. Petersburg in Alexander Park
1 comment