Lake Teletskoye – the largest lake in the Altay Mountains
No comments · Posted by Sergei Rzhevsky in Nature, Photos
Lake Teletskoye is located in the south of Western Siberia (Altai Republic). It is the fifth deepest lake in Russia (maximum depth – 325 meters).
This lake is one of the most popular tourist destination in Altai Republic: hiking, water, bike, air and road trips. In addition, many tourists come to the lake for fishing. The photo was taken by Alexey Kachurin.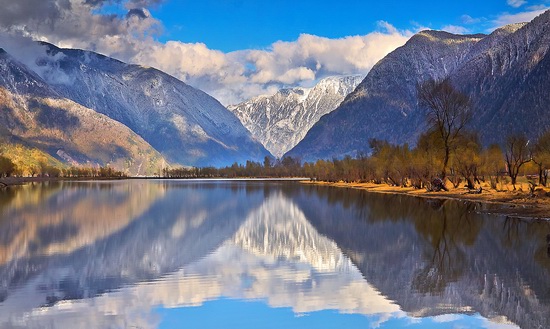 Tags: Altay Republic · landscapes
<< Znamenskaya Church in Veshalovka village
No comments yet.