Veshalovka, a small village located in Lipetsk region, is known for its unique church – the Church of the Sign of Our Lady (Znamenskaya Сhurch), built in 1794.
It was constructed in the pseudo-Gothic style, which is not typical for this part of Russia. Today, the church is an architectural monument of national importance.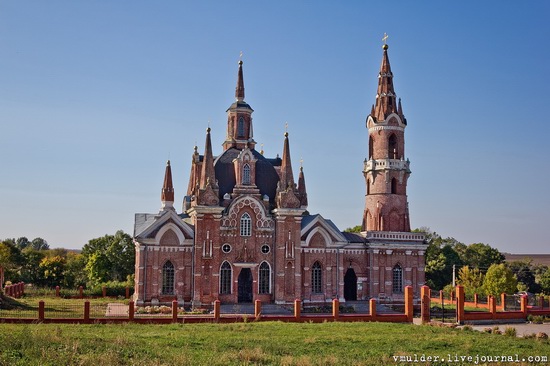 In addition to the church, landowners Tatischevs erected a palace, family tomb, park with a pond. Unfortunately, the manor complex burned in 1920-ies.
The survived parts of complex are Znamenskaya Church, a chapel with Kojins' burial-vault (the last owners of the estate), a corner tower of the palace, an orchard, the remains of the park. Znamenskaya Сhurch on Google Maps. The photos were taken by vmulder.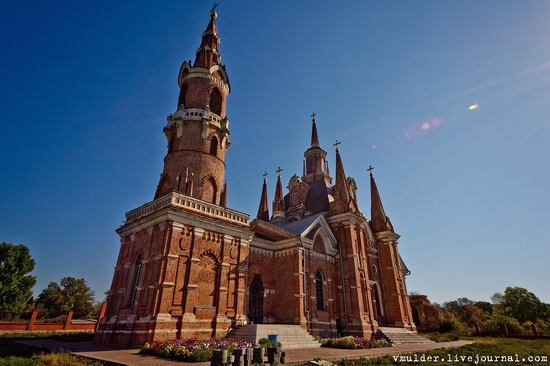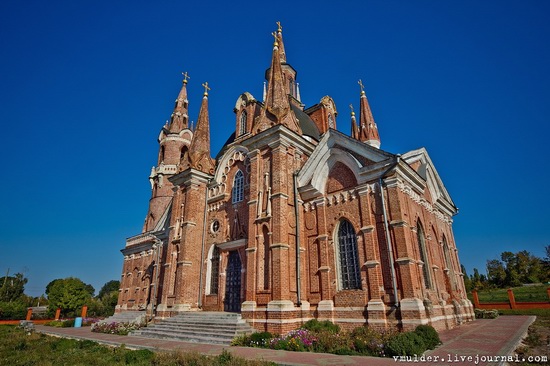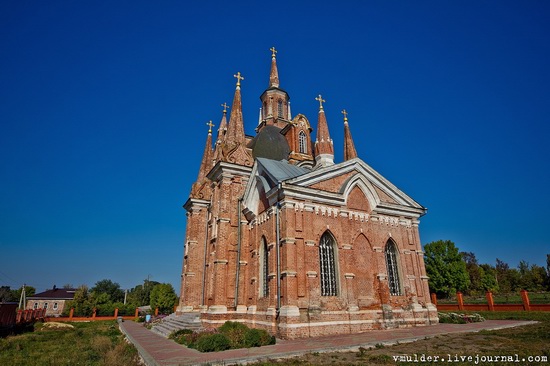 The ruins of Kojins' burial-vault. They were the last owners of the estate.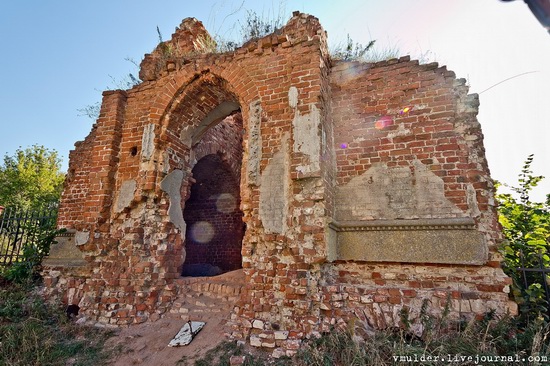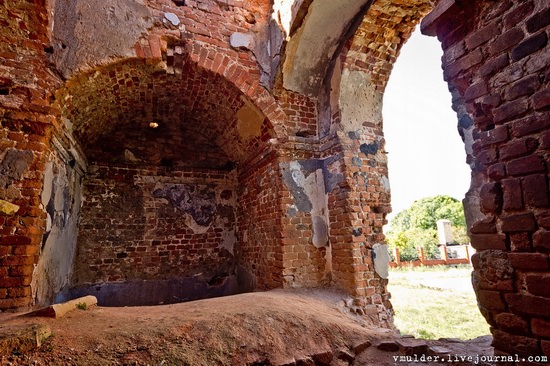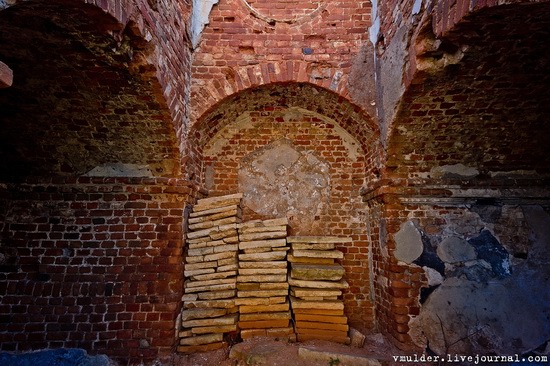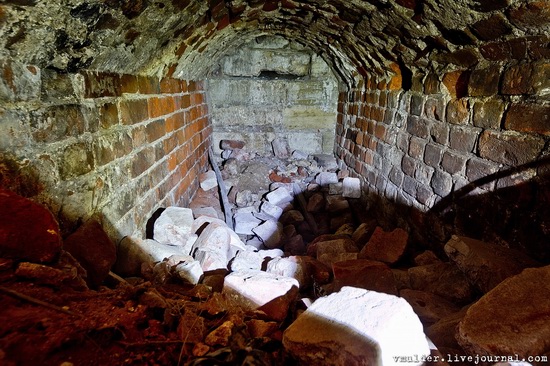 The corner tower of the destroyed palace.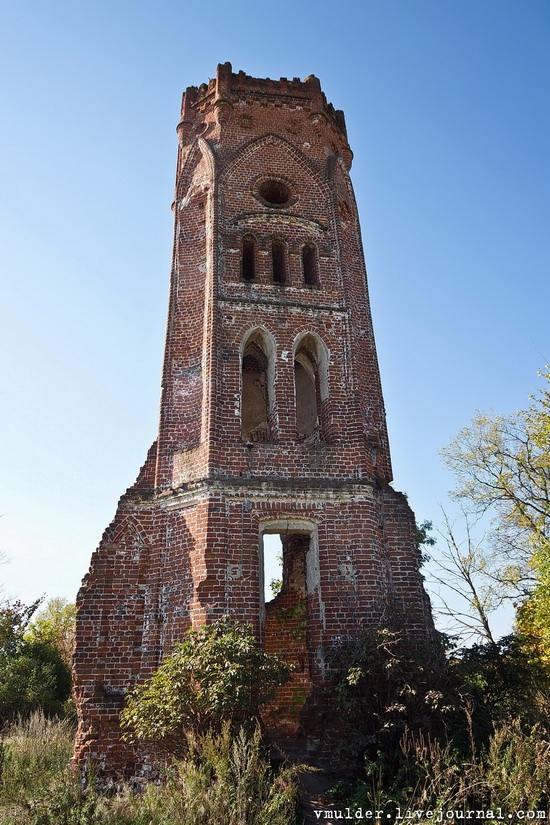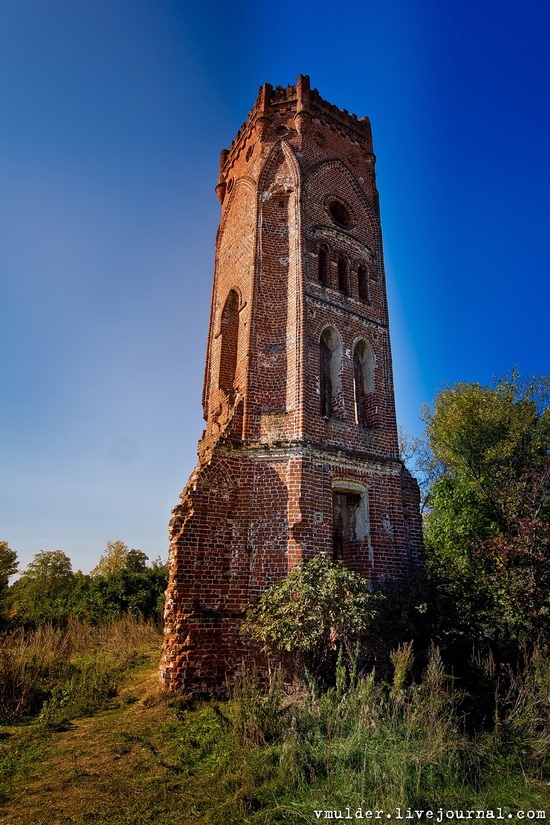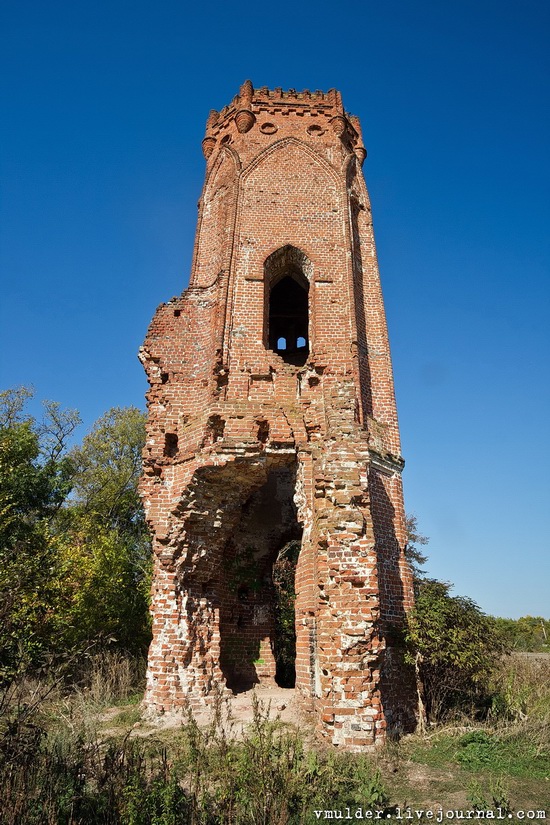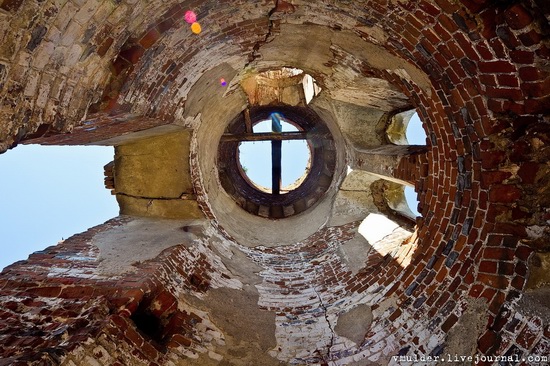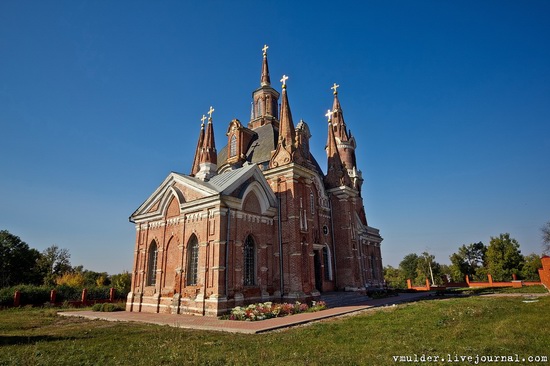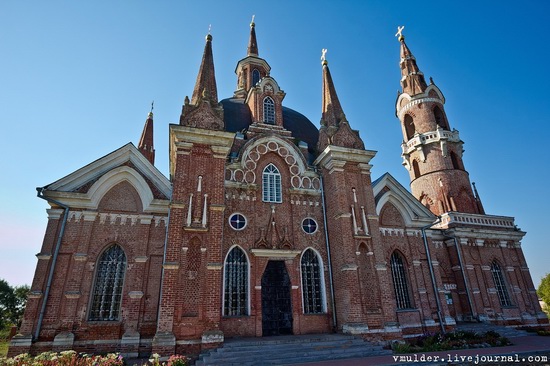 Tags: churches · Lipetsk oblast
<< Creating a tourism brand of Russia
No comments yet.