Just minutes ago, "Soyuz TMA-16M" spacecraft has been launched from Baikonur cosmodrome to the International Space Station.
The crew includes Russian cosmonauts Gennady Padalka and Mikhail Kornienko and the U.S. astronaut Scott Kelly. The expedition of Kornienko and Kelly will last one year.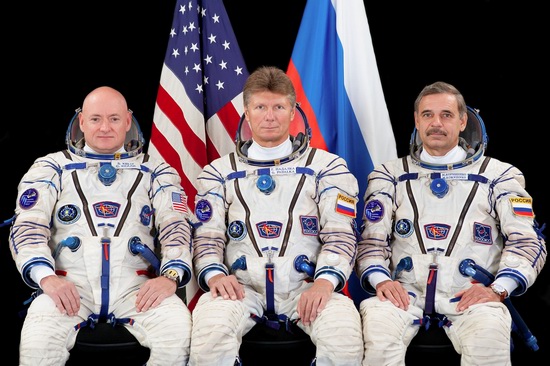 During the expedition, scientists expect to obtain new data on the effects of weightlessness on the human body. It can be used to prepare a mission to Mars.
Also, Gennady Padalka will break the record of total staying in space. By the end of the mission, taking into account his previous flights, it will be 878 days.
Best of luck!
Tags: No tags
<< Lake Teletskoye – the largest lake in the Altay Mountains
No comments yet.