Katu-Yaryk Pass, one of the most difficult and dangerous passes in the Altai Mountains, is located on the territory of the Ulagan district of the Altai Republic.
Until 1989, there was no road descending from the Ulagan Plateau into the valley of the Chulyshman River. Residents of the surrounding villages used a steep horse trail or a waterway through Lake Teletskoye. Katu-Yaryk Pass on Google Maps. Photos by: Alexandr Lipilin.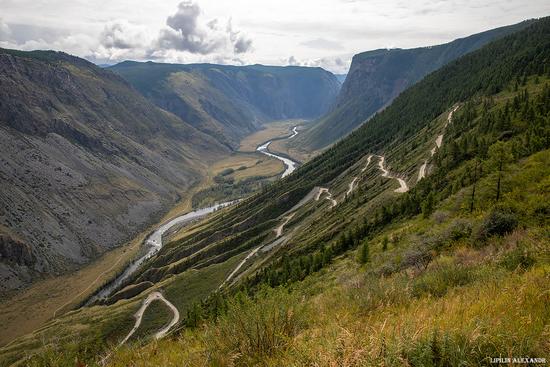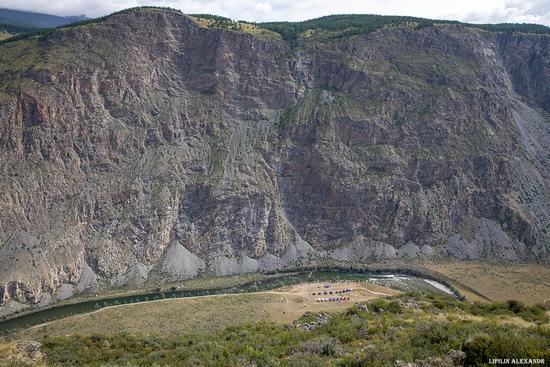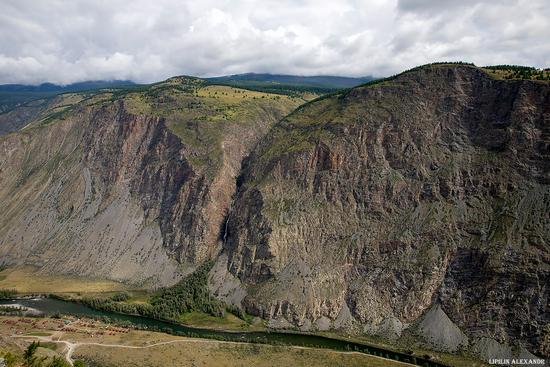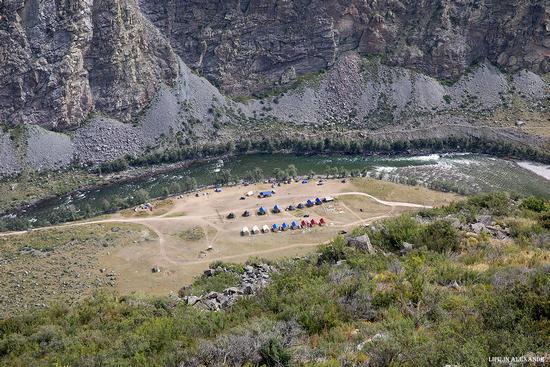 The total slope of the pass is 35 degrees, the height – 892 meters, the length – 3.9 kilometers. The height of the observation deck is 1,200 meters above sea level. The pass has 9 turns and an unstable ground and stone surface. When driving, there are several dangers – the risk of rockfall, oncoming traffic and the steepness of the turns.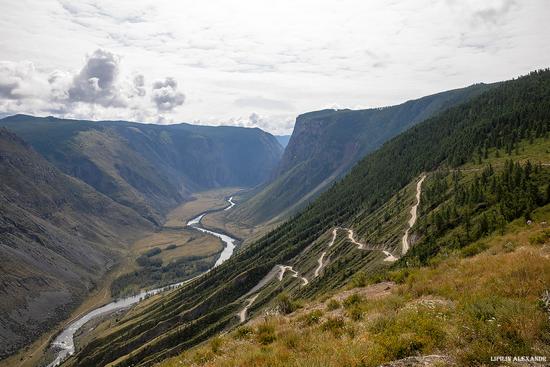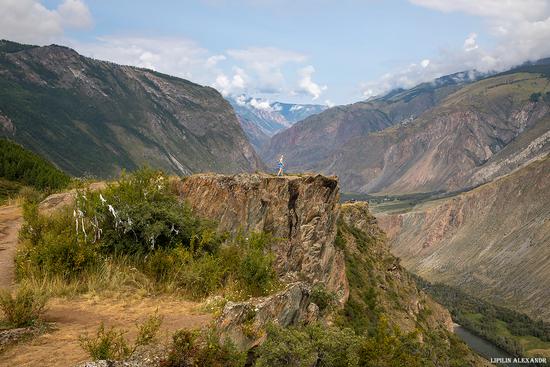 This is the most unusual pass in the Altai Republic. Unlike others, it doesn't have a descent and an ascent, there is only a descent into the river valley, or, if you drive from Lake Teletskoye, only an ascent.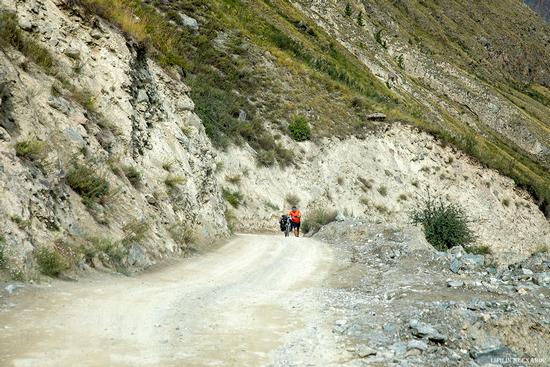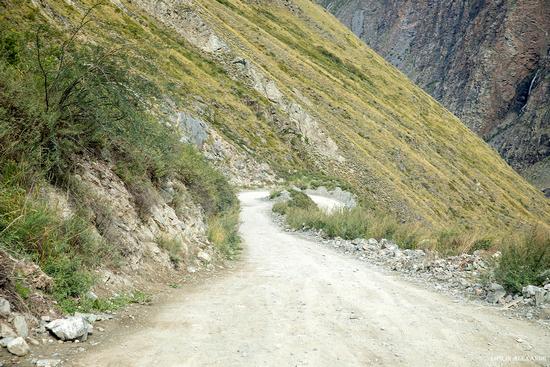 The pass attracts a lot of tourists, as it offers a beautiful view of the valley. At the beginning of the descent there is an observation deck. The panorama that opens from here has already become one of the tourist attractions of this region.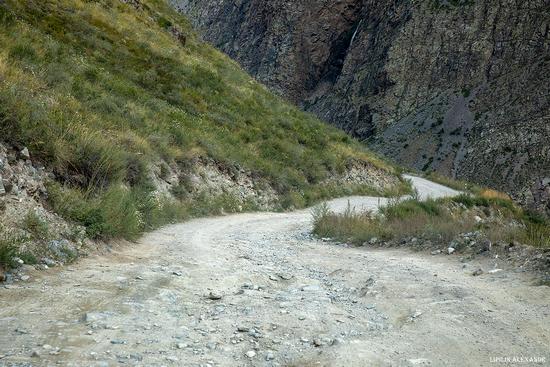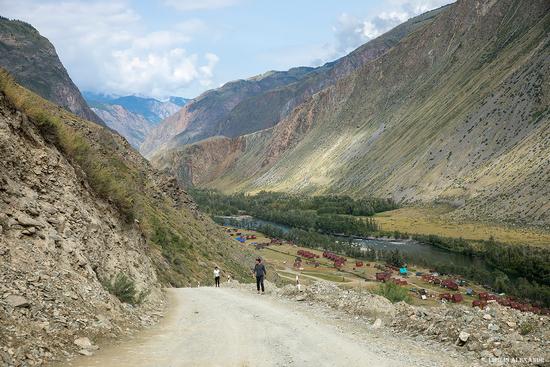 Tags: Altay Republic
<< Vasilyevsky (Shcherbatovsky) Castle in Moscow Oblast
No comments yet.