The tract of Akkurum (Ak-Korum) is located on the right bank of the Chulyshman River, about 15 km from its confluence with Lake Teletskoye, in the Ulagan district of the Altai Republic.
Akkurum, meaning "white rockslide", is a very picturesque place which main attraction is the group of so-called "stone mushrooms" – stone pillars formed as a result of wind and water erosion and reaching a height of 7 meters. Akkurum on Google Maps. Photos by: Andrei Kireev.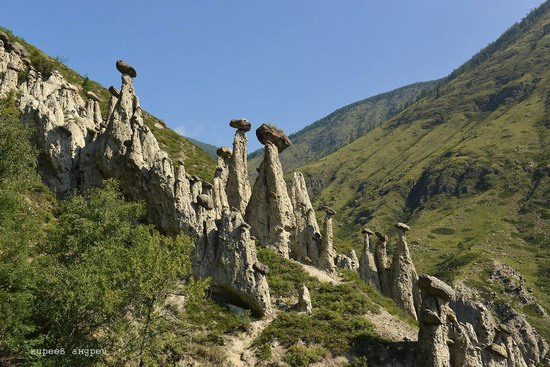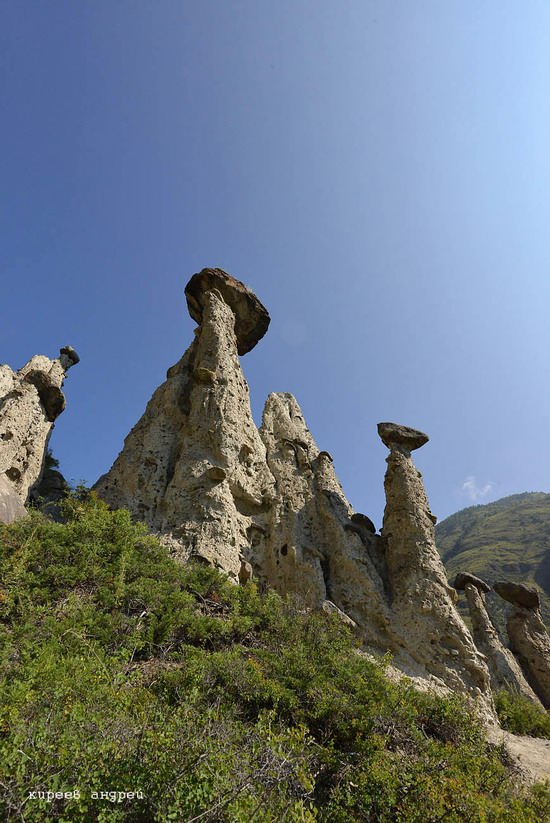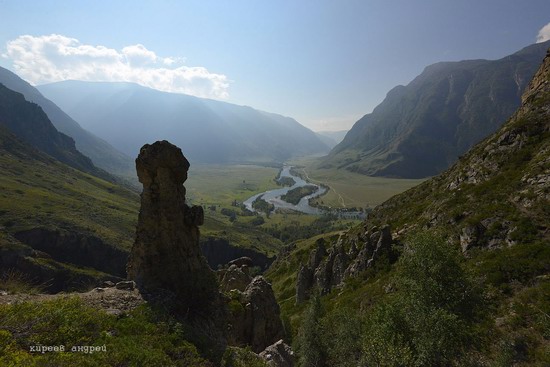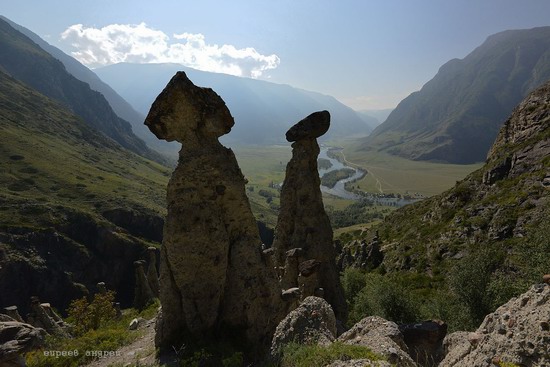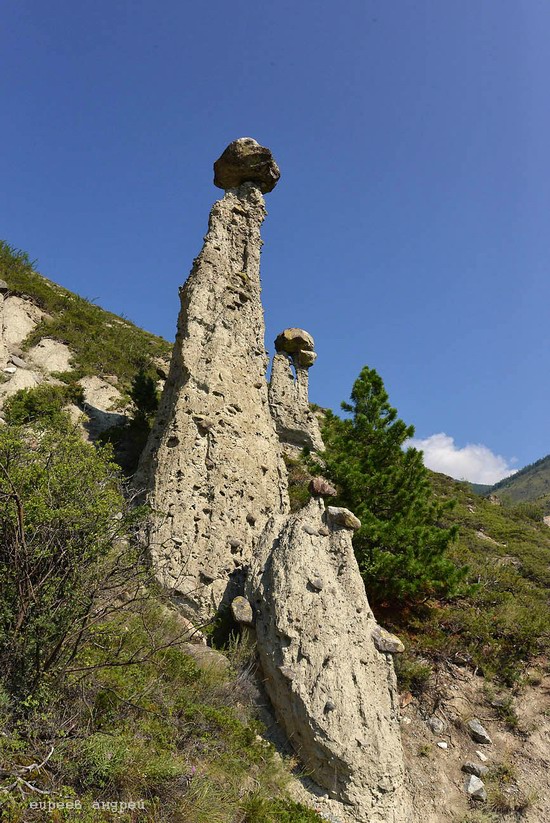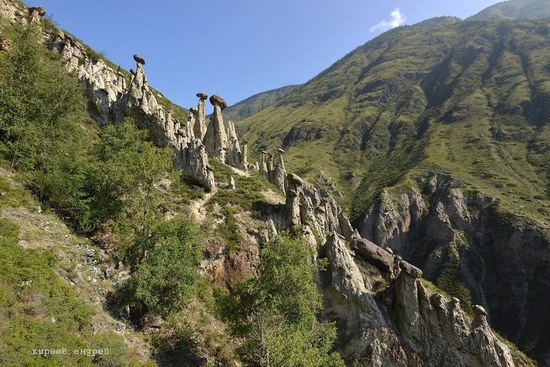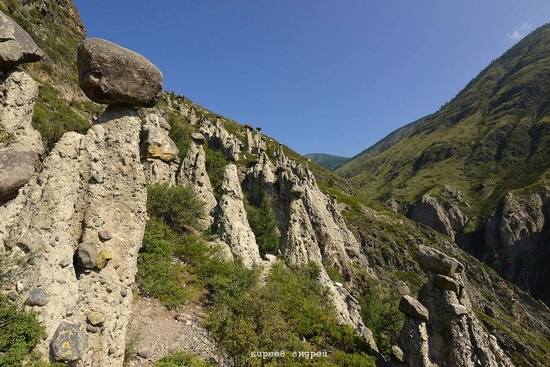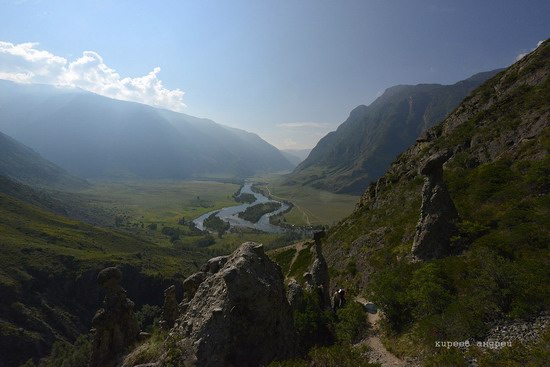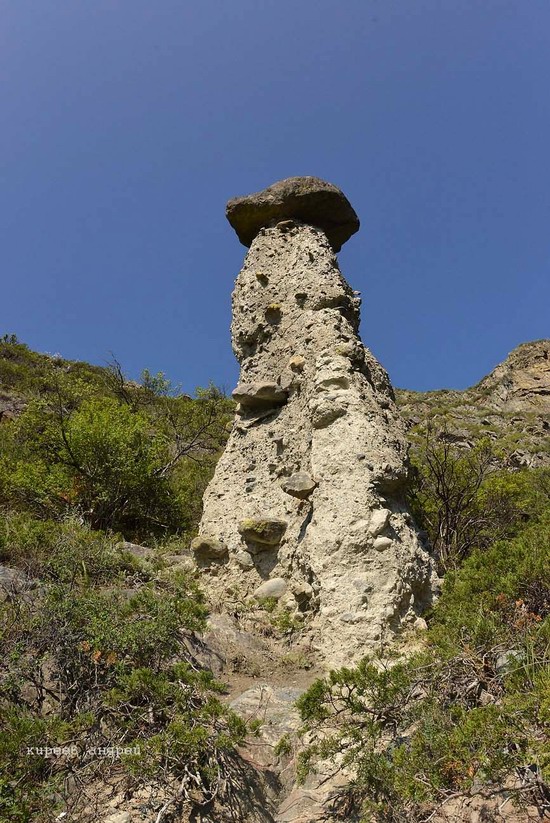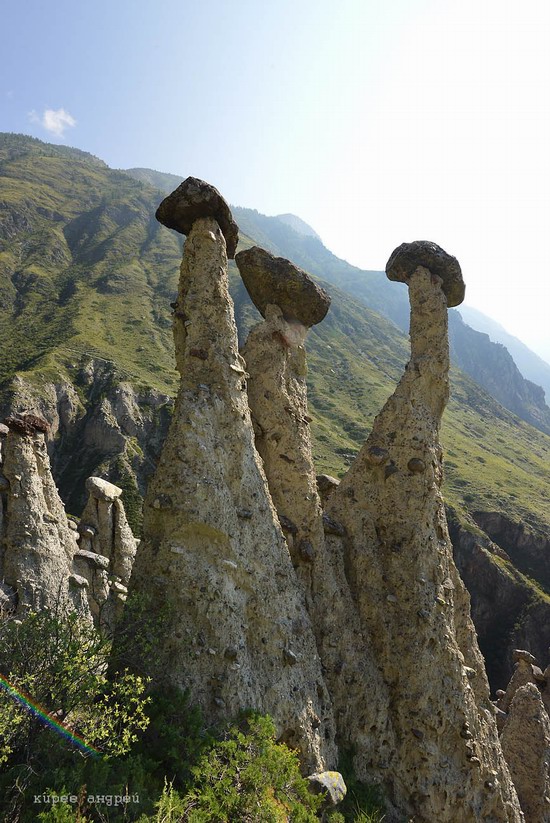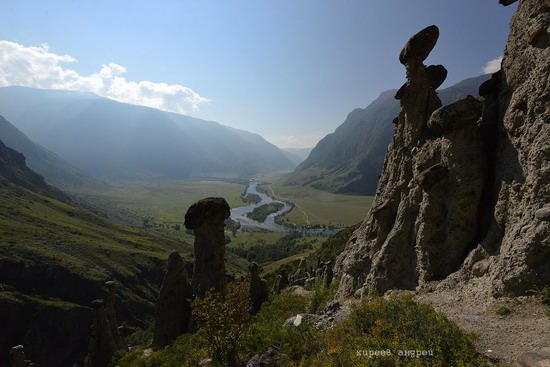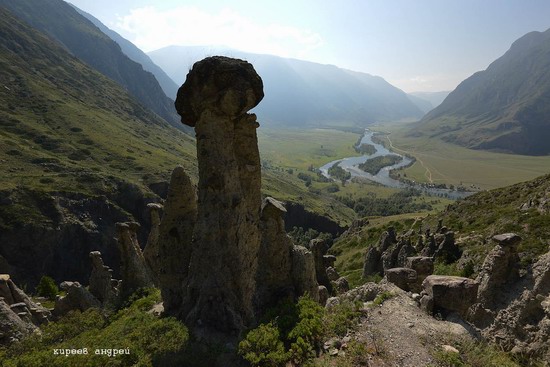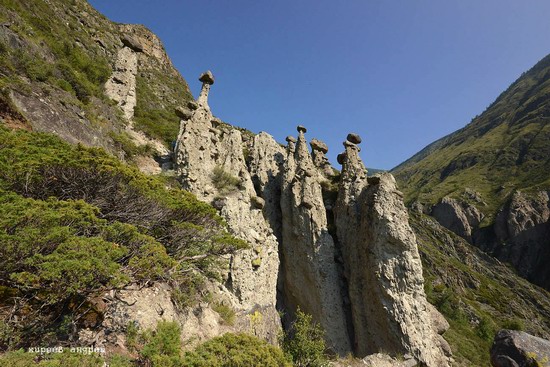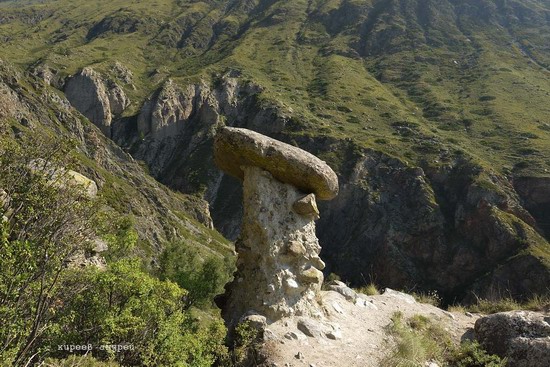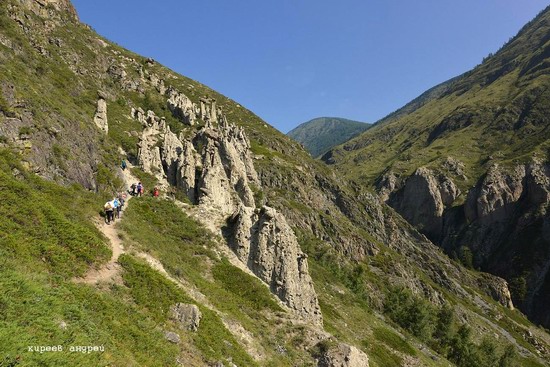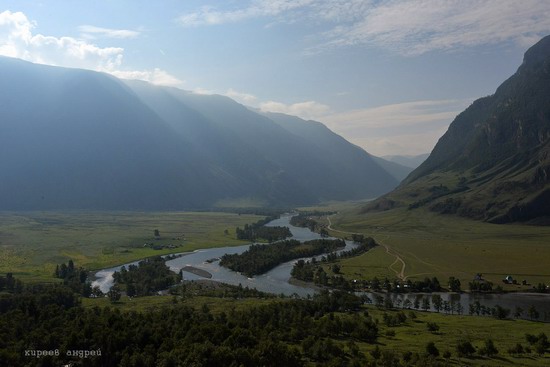 Tags: Altay Republic
<< Palace of Tsar Alexey Mikhailovich in Kolomenskoye
No comments yet.