Vasilyevsky Castle (also known as Shcherbatovsky Castle) is located in the village of the sanatorium named after Alexander Herzen in Moscow Oblast, about 65 west of the center of Moscow.
It was built by the architect Peter Boitsov by order of Prince Alexander Shcherbatov in the right-bank part of his estate in 1881. Vasilyevsky (Shcherbatovsky) Castle on Google Maps. Photos by: Alexandr Lipilin.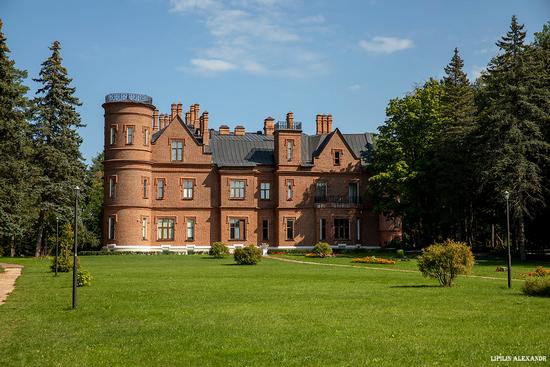 The prince was inspired by the views of the British colonies, for example, in India, and the estate project was made in the style of Victorian England. The castle consisted of a main building and a side wing connected by a donjon tower.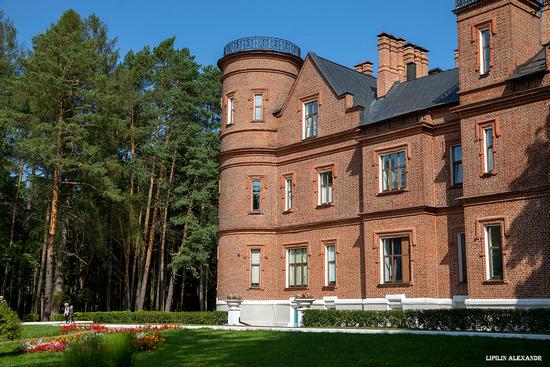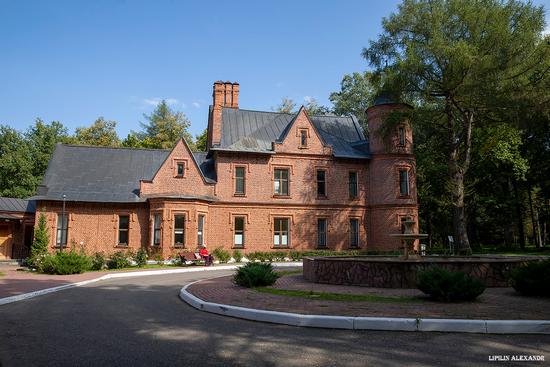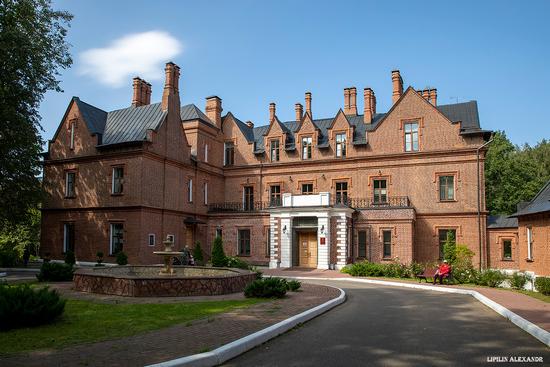 A garden was laid out around the castle, which the prince and his wife planted with exotic plants brought from their travels. Prince Shcherbatov died before the revolution in 1915. The princess emigrated to France in 1918. The abandoned castle was looted by the residents of neighboring villages.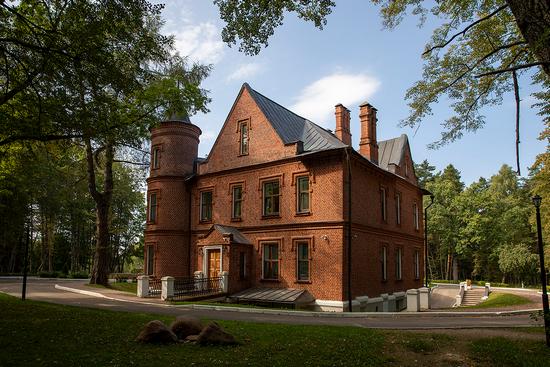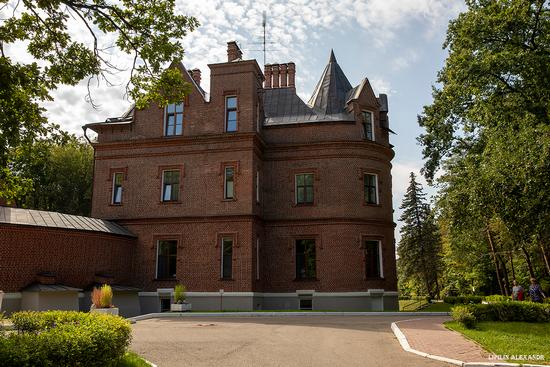 In 1919, a sanatorium for the treatment of workers was opened in it. After the visit of Lenin in the former estate of Herzen and Shcherbatov, it was turned into a sanatorium for the Kremlin employees. Wooden houses were built around the sanatorium, which formed the village of the sanatorium named after Alexander Herzen.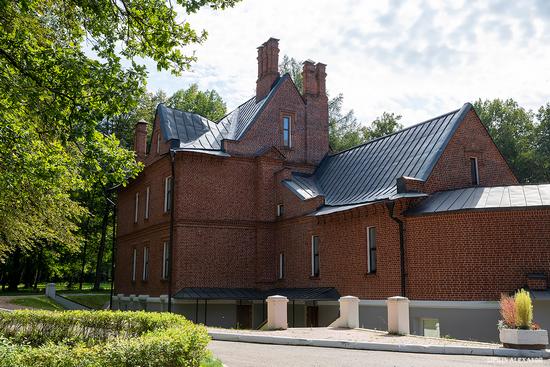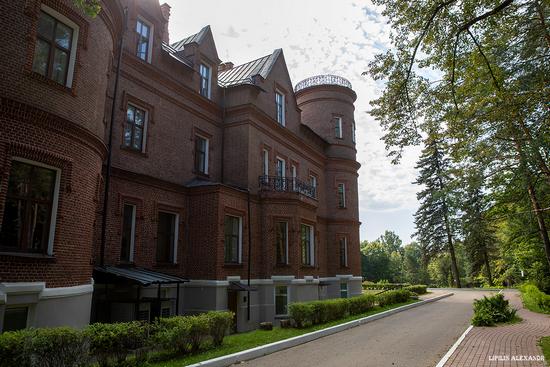 In 2010-2014, the castle was reconstructed. After that, the building was put into operation as a building of the Herzen sanatorium (the Rehabilitation Center of the Administration of the President of the Russian Federation).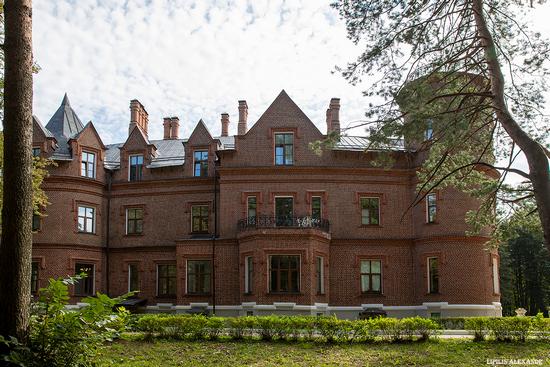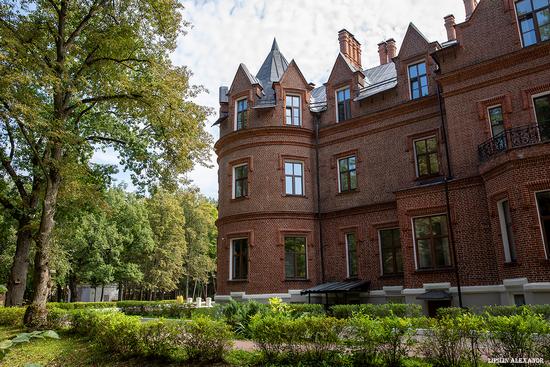 Near the castle you can also see a beautiful church – the Church of Alexander Nevsky.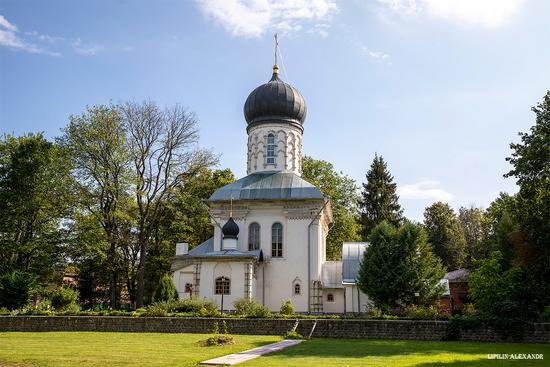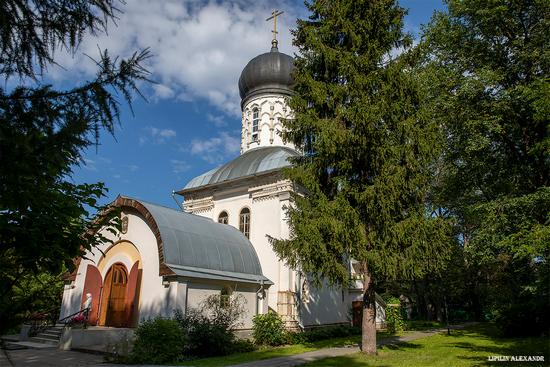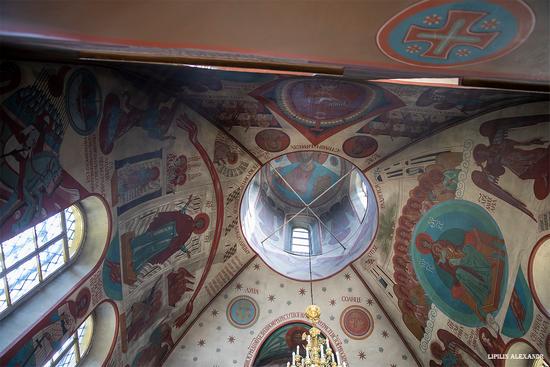 Tags: Moscow city · Moskovskaya oblast · Russian Empire
<< 6 Things Russia Is Known For
No comments yet.