If you love skiing, you should definitely visit the annual festival GrelkaFest held in April in Sheregesh – the most popular ski resort in Russia, located in the south of the Kemerovo region.
This time of year the weather is already warm enough. One of the main features of the festival is a massive ski descent of the participants wearing bikinis. From 2015, the participants also take part in a special ski descent wearing bright carnival costumes.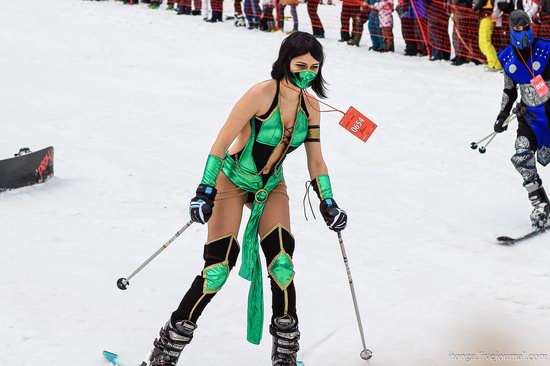 In 2016, GrelkaFest was held on April 1-17, the carnival-parade – during the first weekend of the festival, on April 1-3. Sheregesh on Google Maps. Photos by: itonga.
Grelka Bar which runs the event.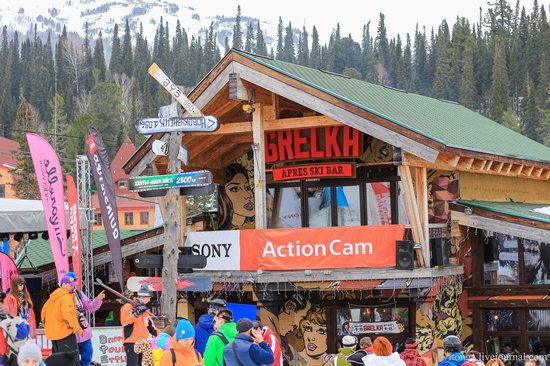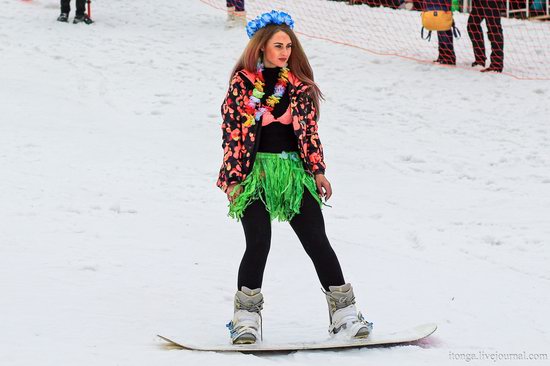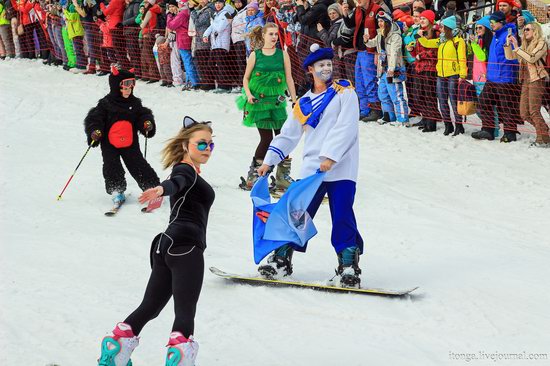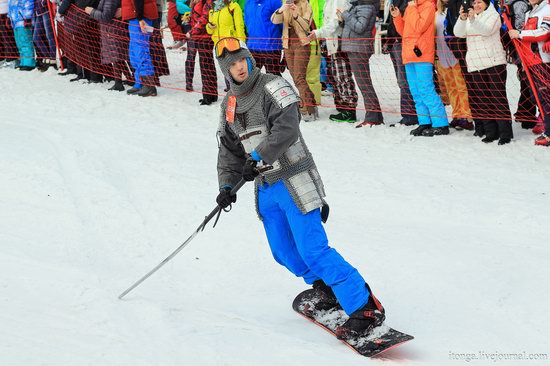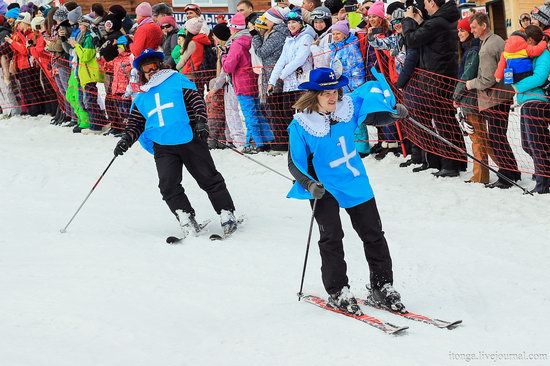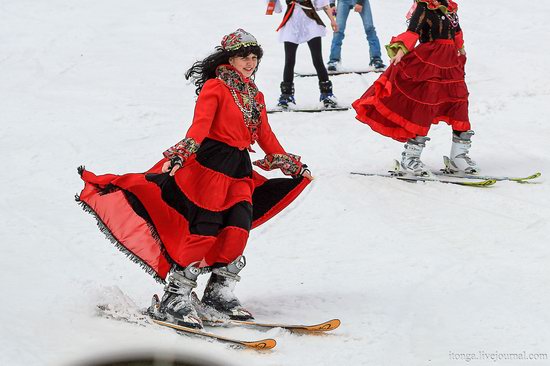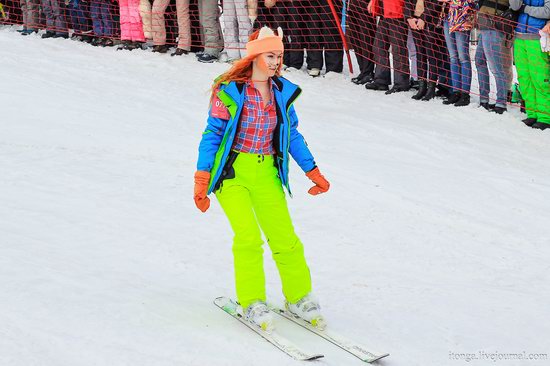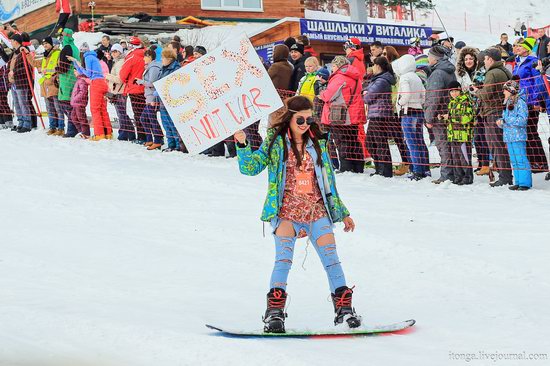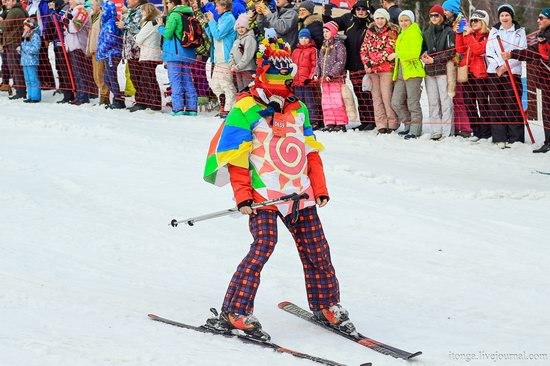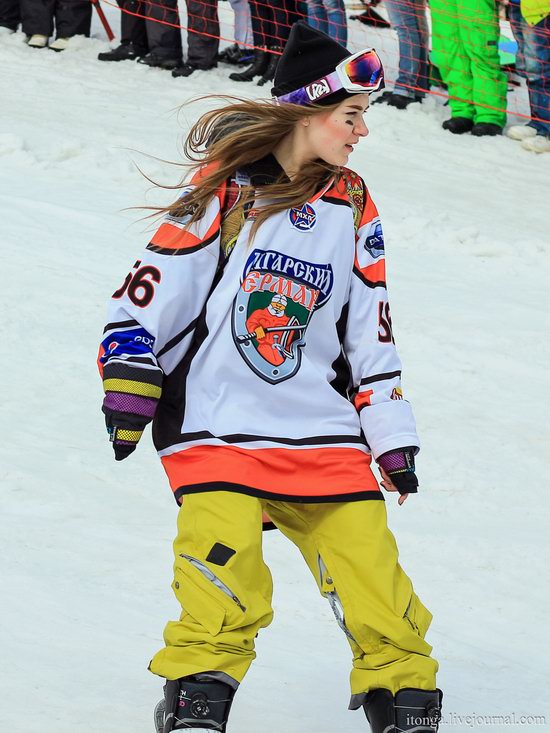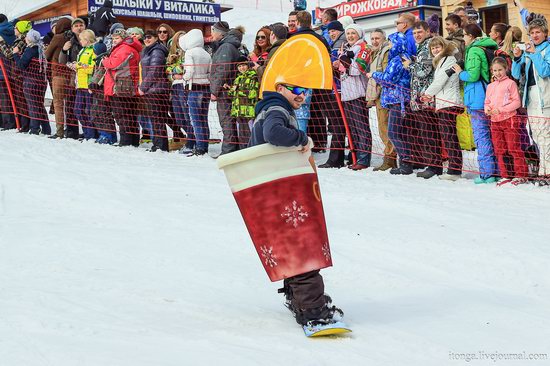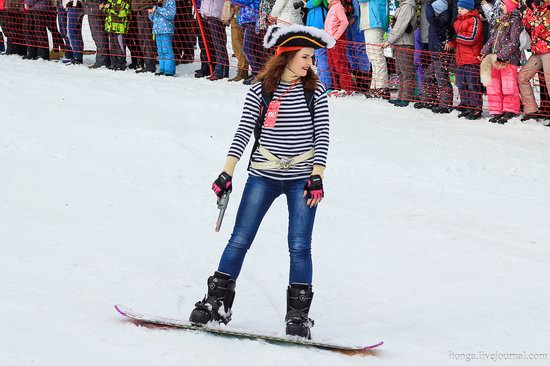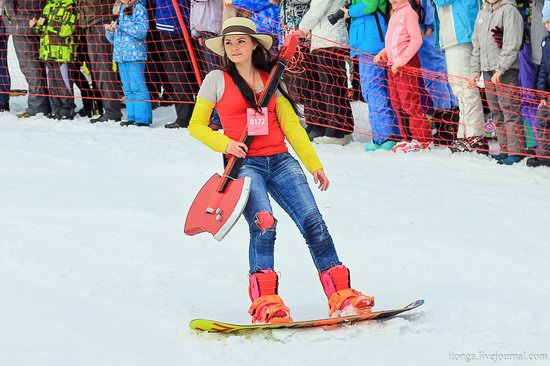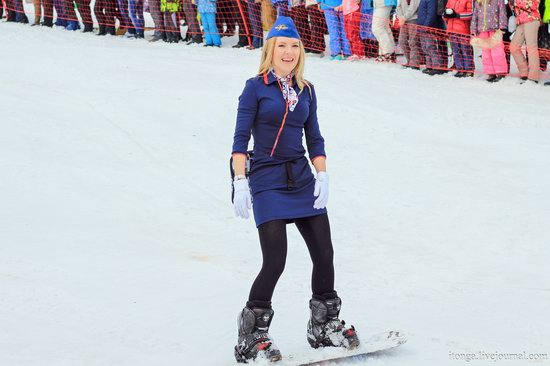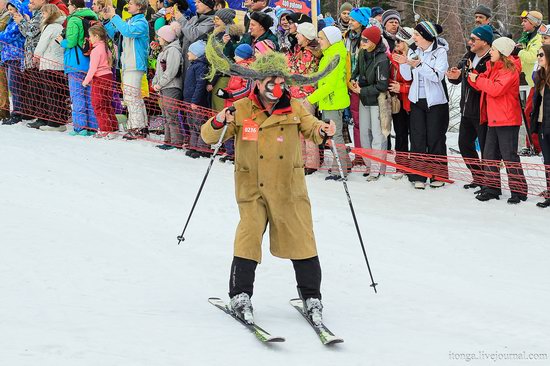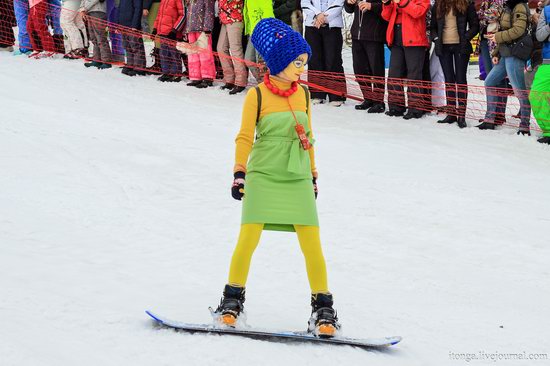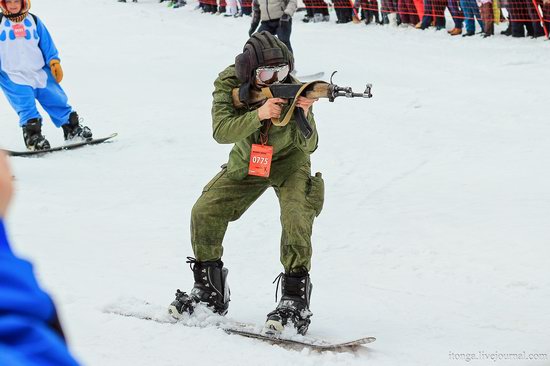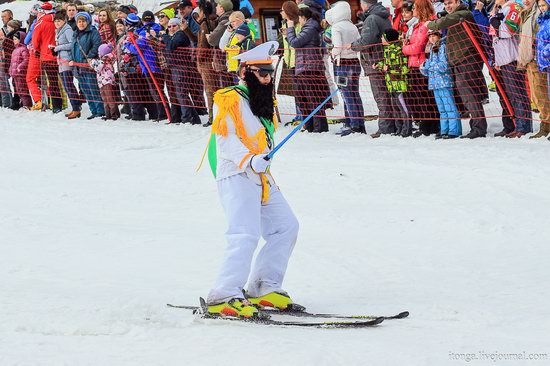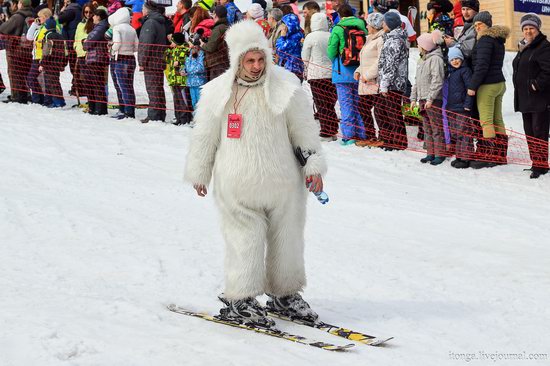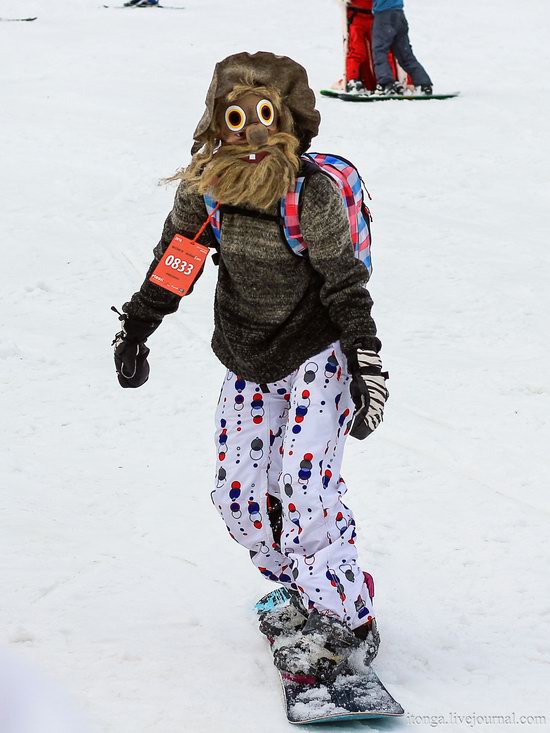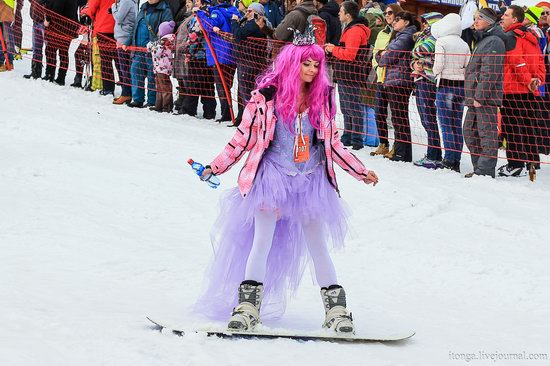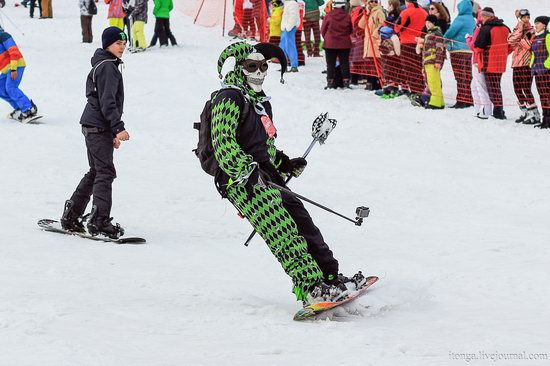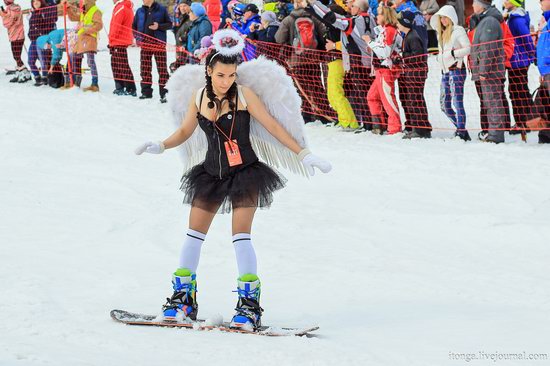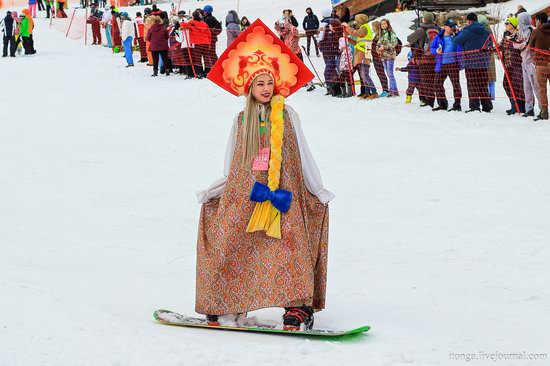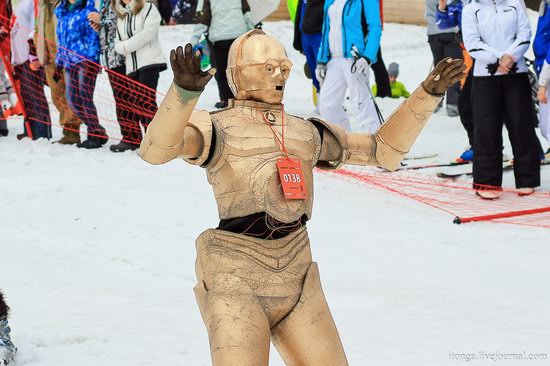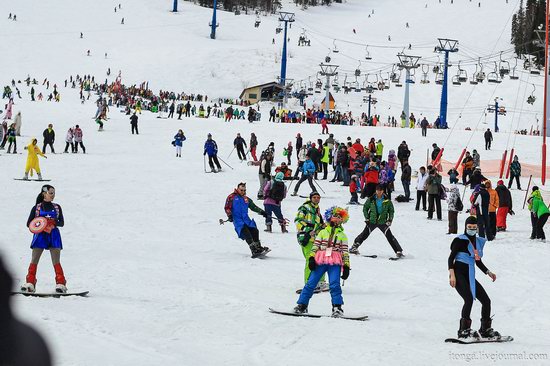 Tags: Kemerovo oblast
<< Let's fly over Krasnoyarsk – one of the oldest cities in Siberia
No comments yet.