Every year, in September, the Grand Cascade of fountains in Peterhof is used as a venue for the Festival of Fountains. In recent years, you can see the show within 2-3 days from Friday to Sunday.
Everyone can attend this show after buying a ticket at the ticket office of the museum-reserve. Also, this service is provided by numerous travel agencies in St. Petersburg.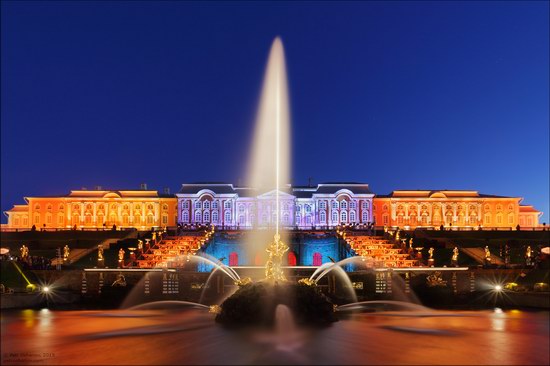 Peterhof is a palace and park complex located on the southern shore of the Gulf of Finland. The fountain "Samson tearing the lion's mouth" is the central element of the cascade.
It is believed that the figure of Samson appeared in connection with the Poltava victory of Russian troops over the Swedes in 1709. Photos by: Petr Ushanov.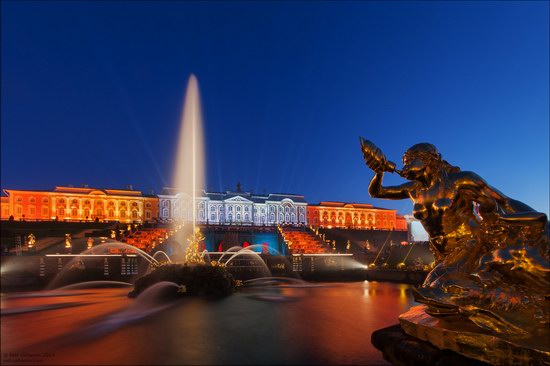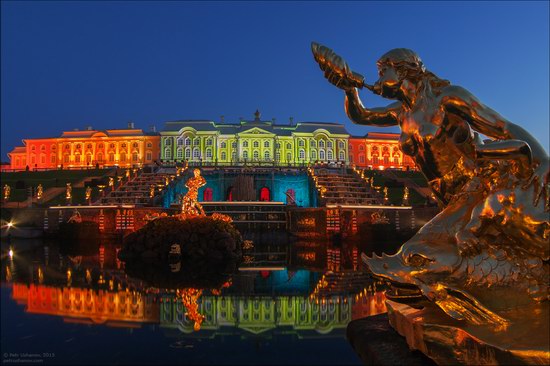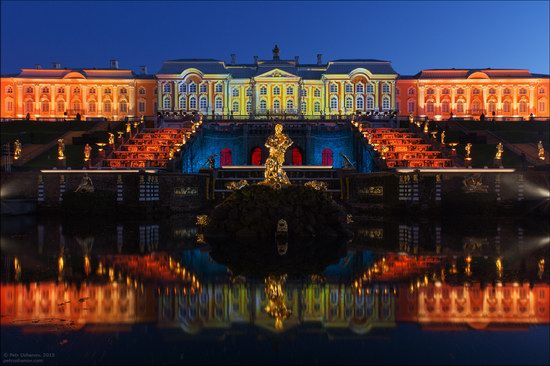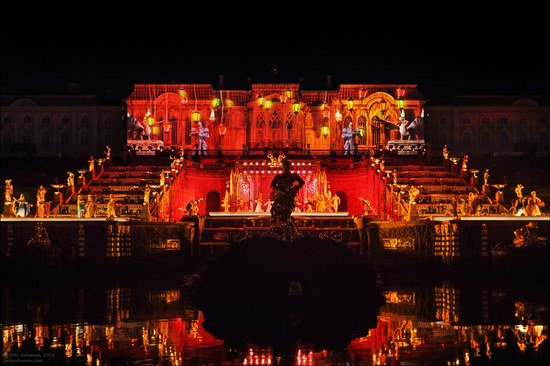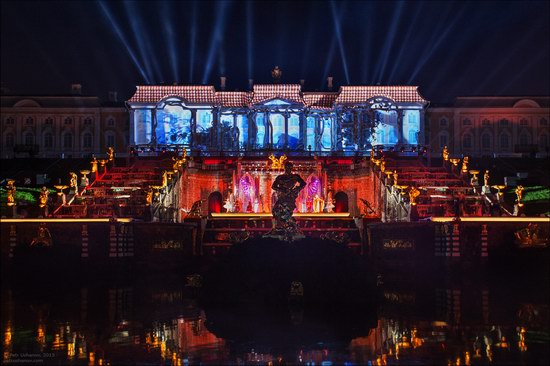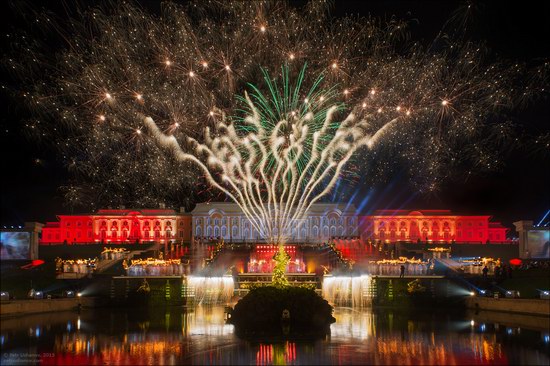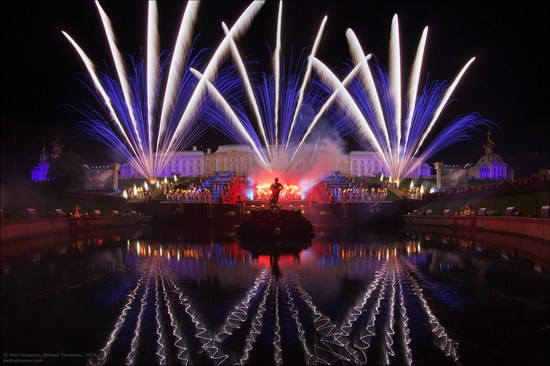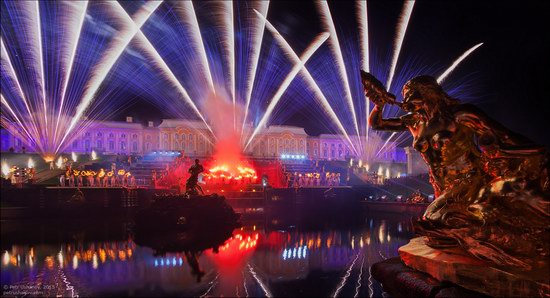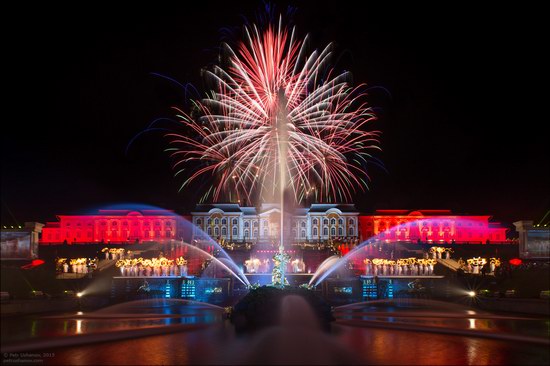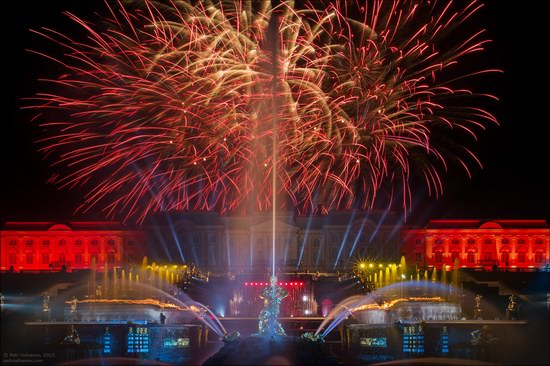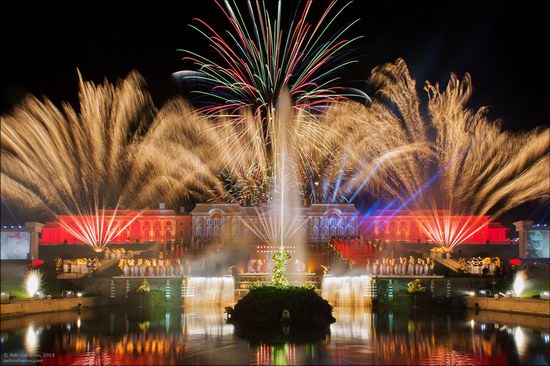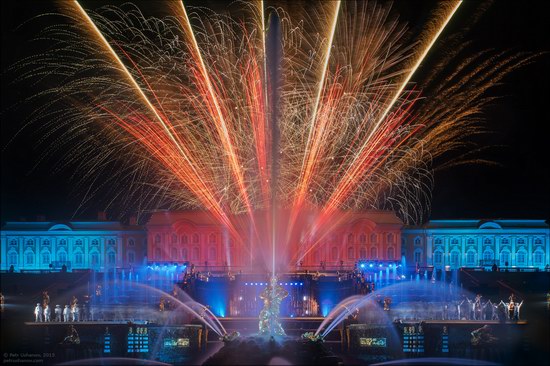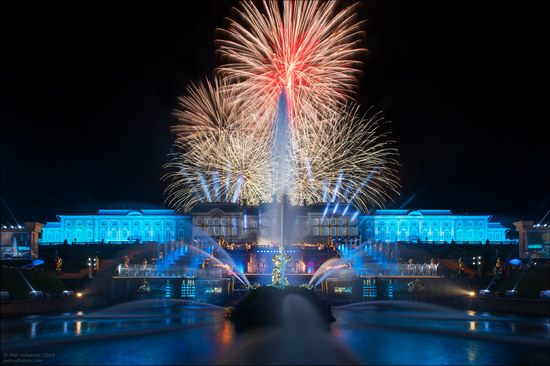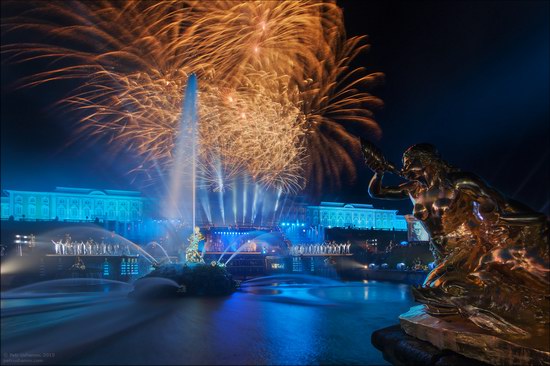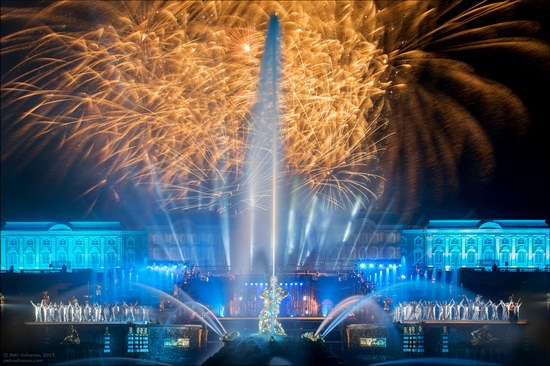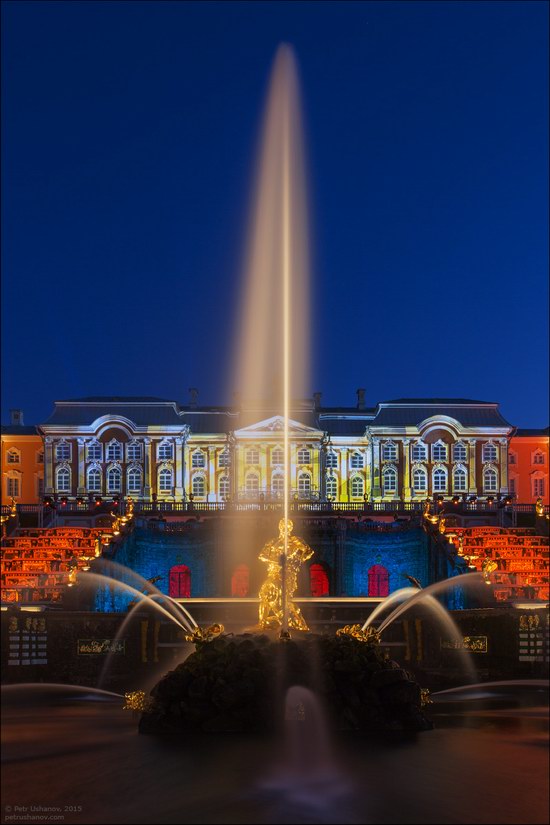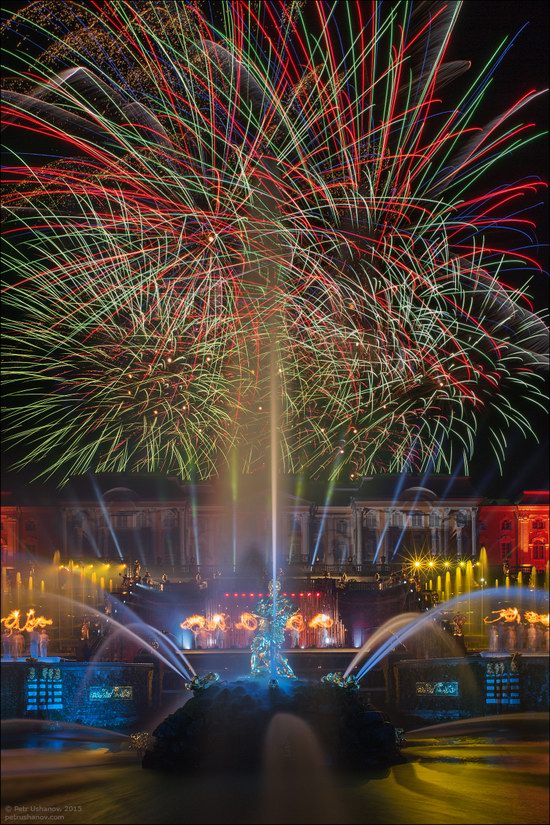 Tags: Saint Petersburg city
<< Magadan on a sunny summer day
1 comment