Bachatskiy coal open-cast mine, located in Belovo city (Kemerovo oblast) is one of the largest mines of the Kuzbass (total area is about 20 square kilometers, depth – 300 meters). Annual production amounts to more than 8 million 700 thousand tons.
The mine produces fuel for energy and metallurgical industries of Russia and other countries around the world.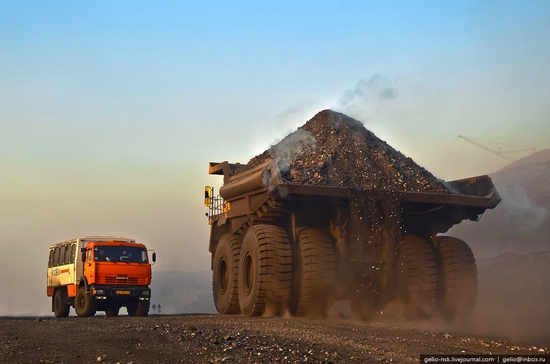 The biggest of dump trucks involved in the work is "BelAZ 75600", which capacity is 320 tons, gross weight – 560 tons. "BelAZ 75600" is the biggest truck in the Commonwealth of Independent States (former USSR countries).
The length of the truck is 14.5 meters, width – 9.25 meters, height – 7.22 meters. The power of the engine is 3500 hp. Photos by Stepanov Slava.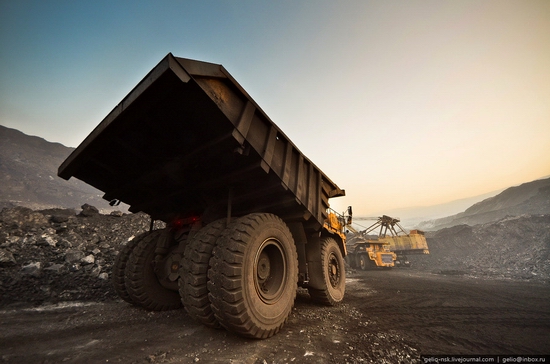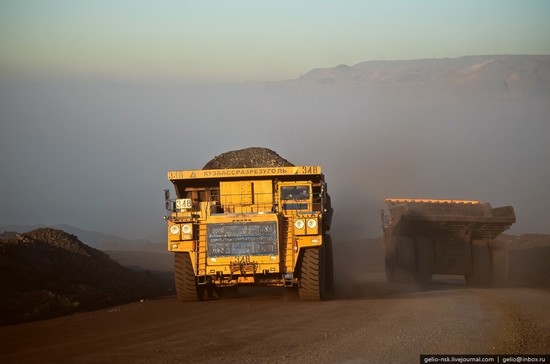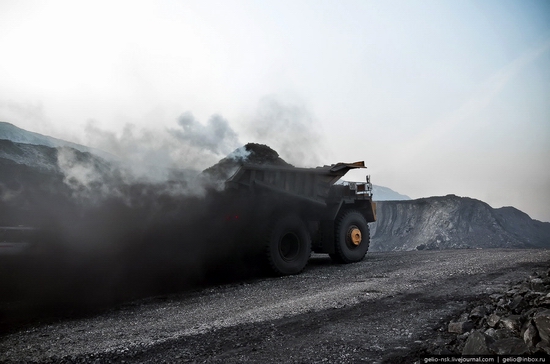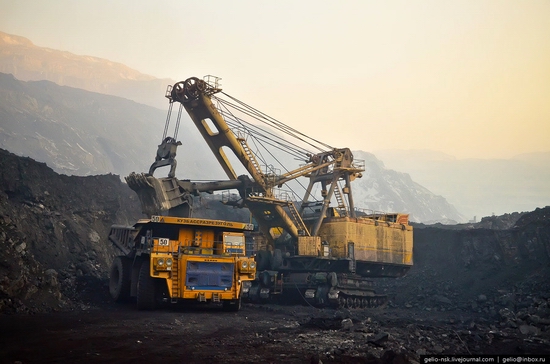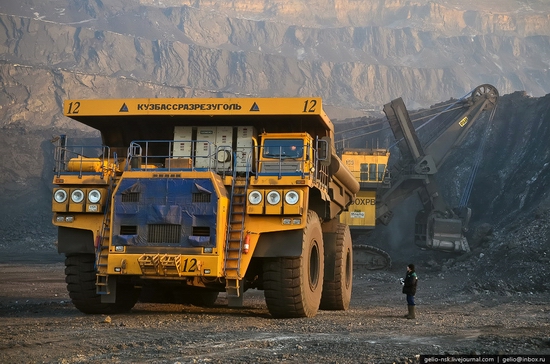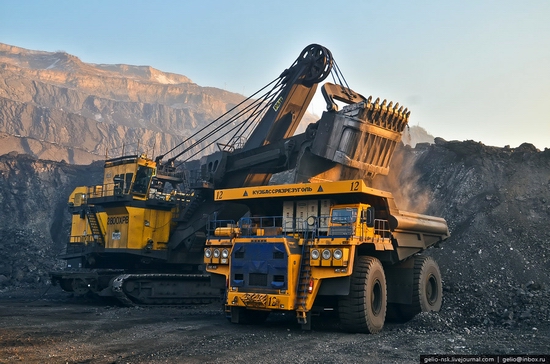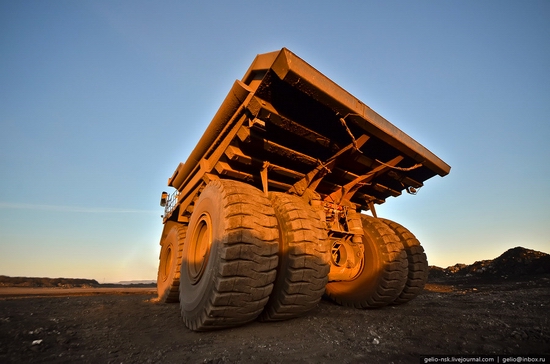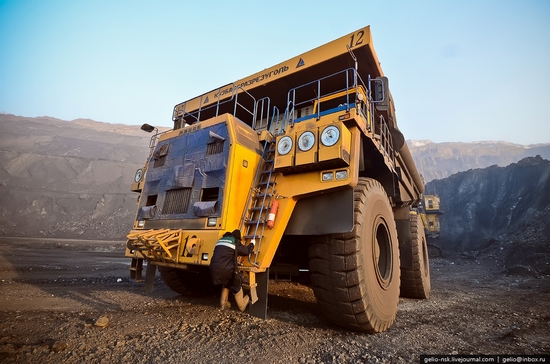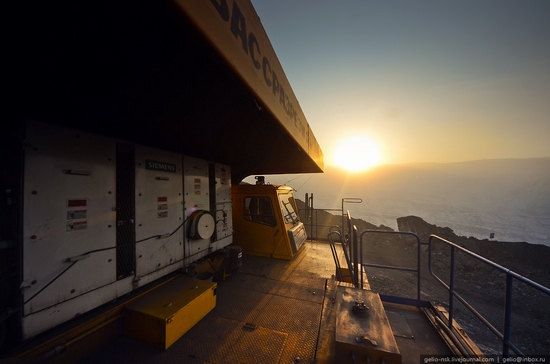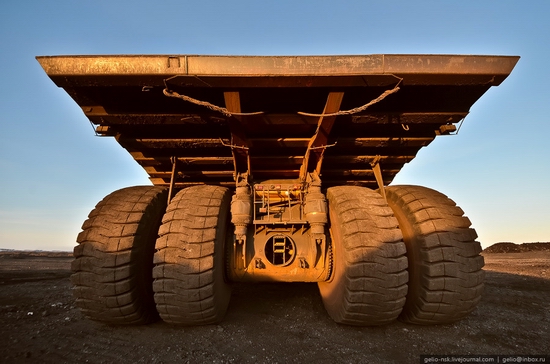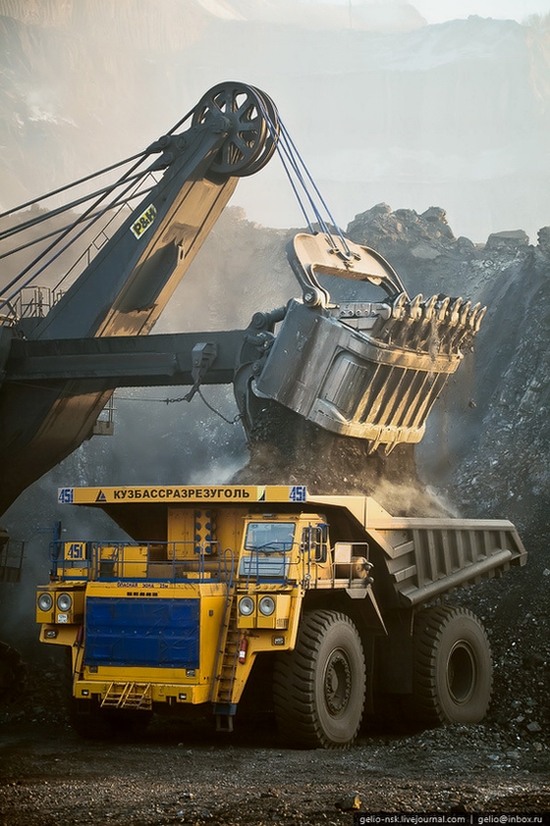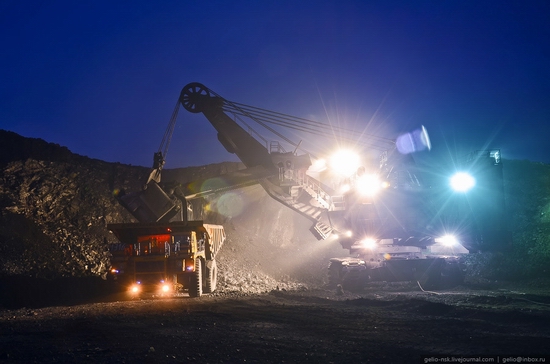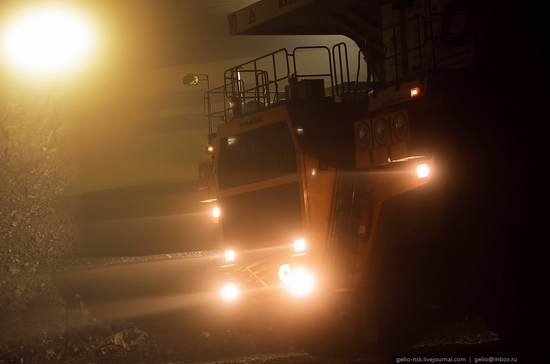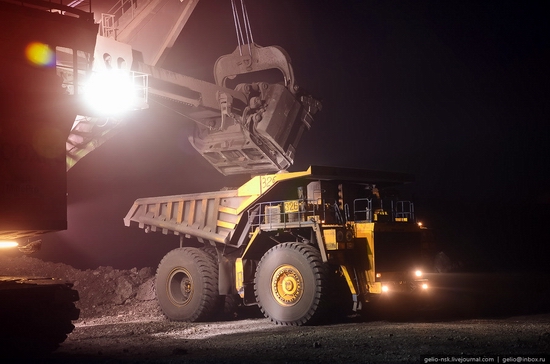 The loading process
Tags: Kemerovo oblast
<< The bomb shelter of abandoned Institute of Corrosion
No comments yet.