Sayano-Shushenskaya hydroelectric power plant is the largest by installed capacity power plant in Russia and the 7th hydropower plant in the world.
The station is located on the Yenisei River, on the border between Krasnoyarsk krai and Khakassia Republic. The unique arch-gravity dam of the station (245 meters) is the highest dam in Russia and one of the highest dams in the world.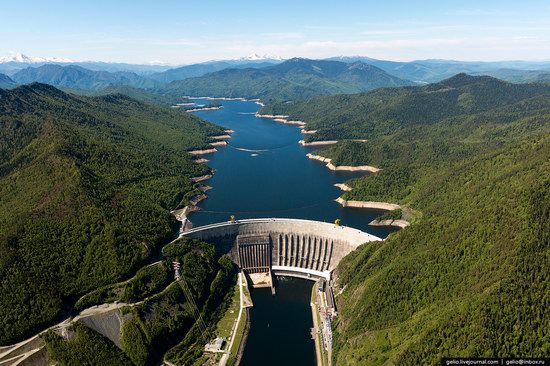 The construction of the power plant, begun in 1963, was officially completed only in 2000.
August 17, 2009, the station was the place of the largest accident in the history of the Russian hydropower, which caused the death of 75 people. The restoration of the station should be completed this year. Sayano-Shushenskaya HPP on Google Maps. Photos by Stepanov Slava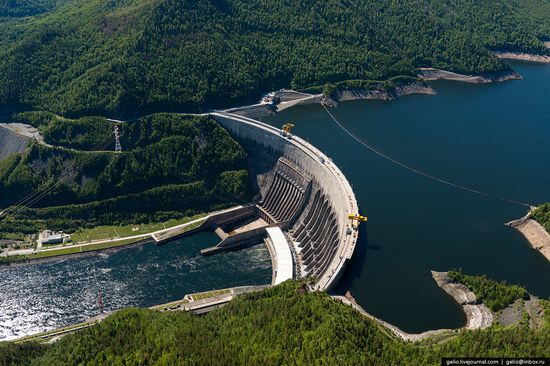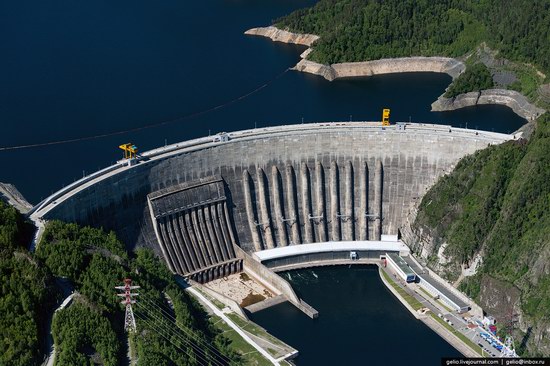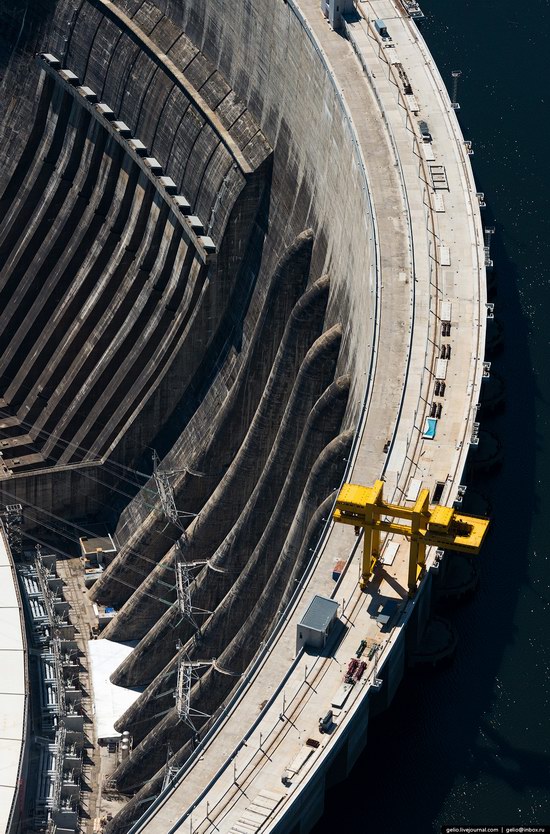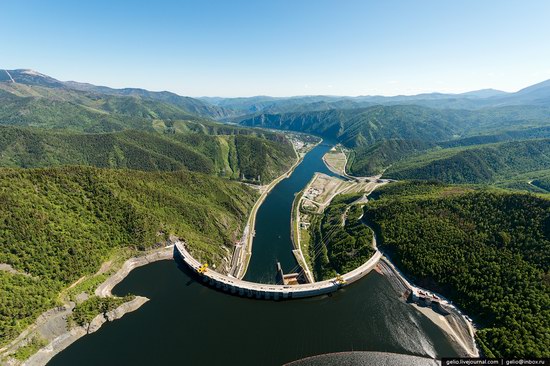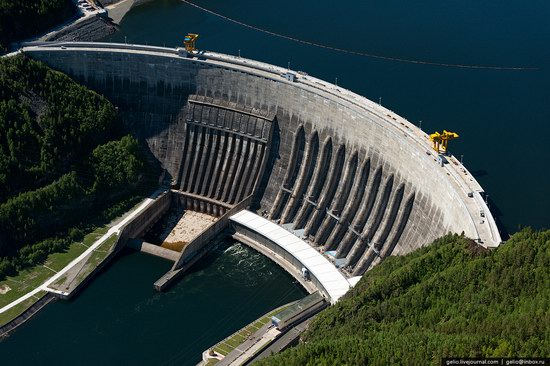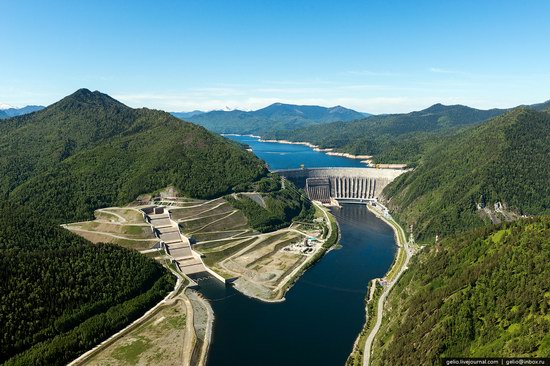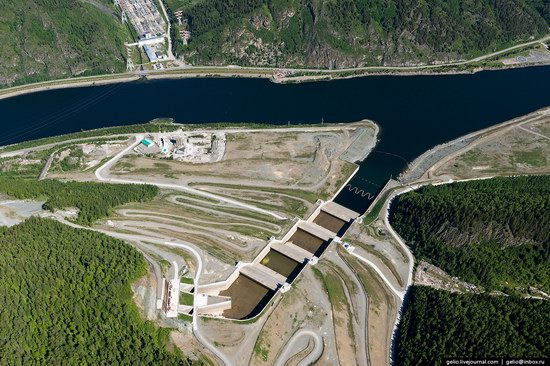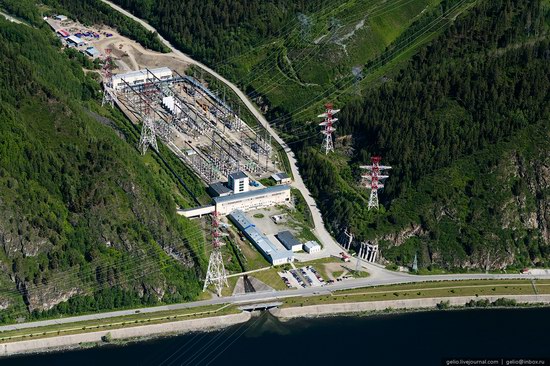 Tags: Khakassia republic
<< The Kremlin of Pskov – one of the oldest cities in Russia
No comments yet.