Scenic view of the Pskov Krom (Kremlin) – the historical and architectural center of one of the oldest cities in Russia. Today, Pskov is the administrative center of Pskov region and an important tourist center of the north-west Russia.
Pskov was first mentioned in chronicles in 903 AD. Prior to the beginning of the 18th century, Pskov was one of the largest cities in Russia and Europe, one of the most important defense and commercial centers of the country. Photo by Victor Peryakin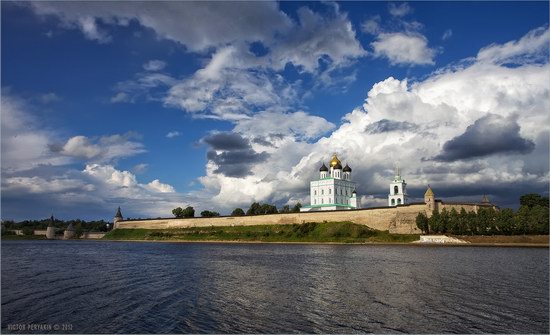 Tags: Pskov city
<< Tobolsk – the former capital of Siberia
No comments yet.