Chirkeyskaya hydropower plant is located on the river Sulak in Dagestan Republic. It is the largest hydropower plant in the North Caucasus and the highest arch dam in Russia. It is built in a narrow Chirkeyskiy gorge.
The capacity of the station is 1000 MW; average annual output 2.47 billion kilowatt hours. Photos by Stepanov Slava.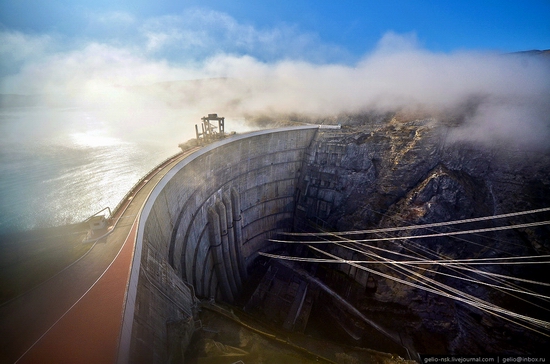 Chirkeyskaya hydropower plant was built in a seismically active area, in difficult geological environment. The construction started in 1964. In 1974 the first hydroelectric generator began to produce electricity. The last fourth generator was put into operation in 1976. The dam has a maximum height of 232.5 meters. The length of water reservoir is 40 km, the width – 5 km.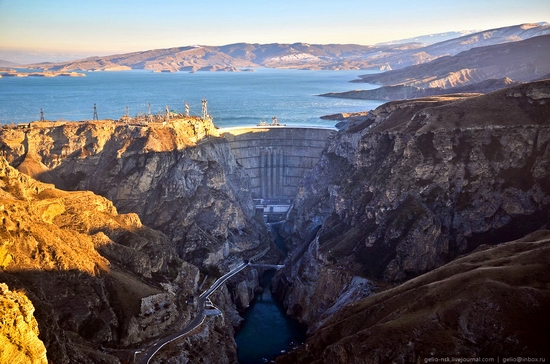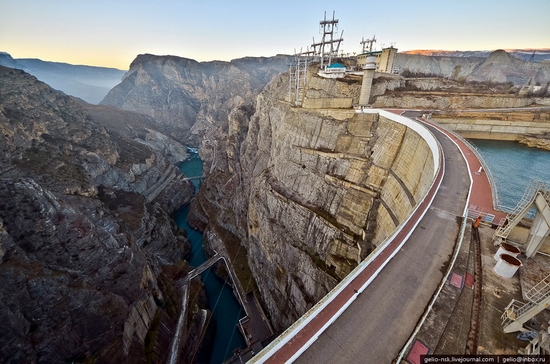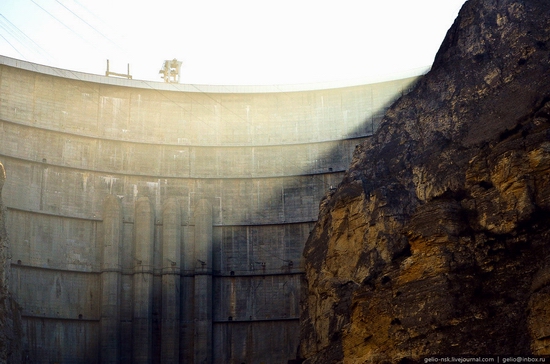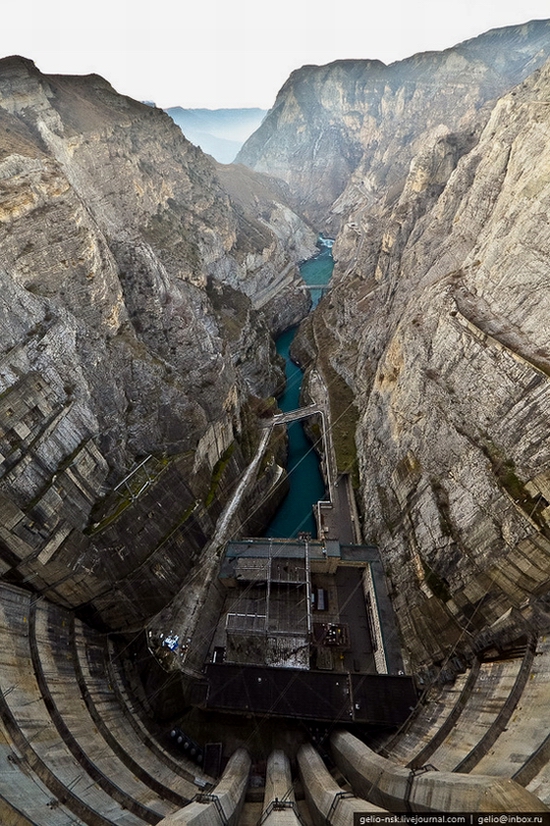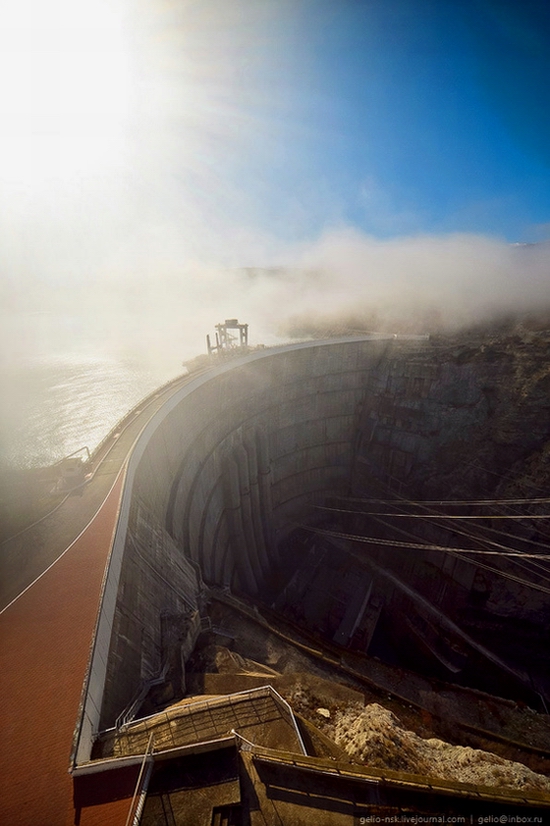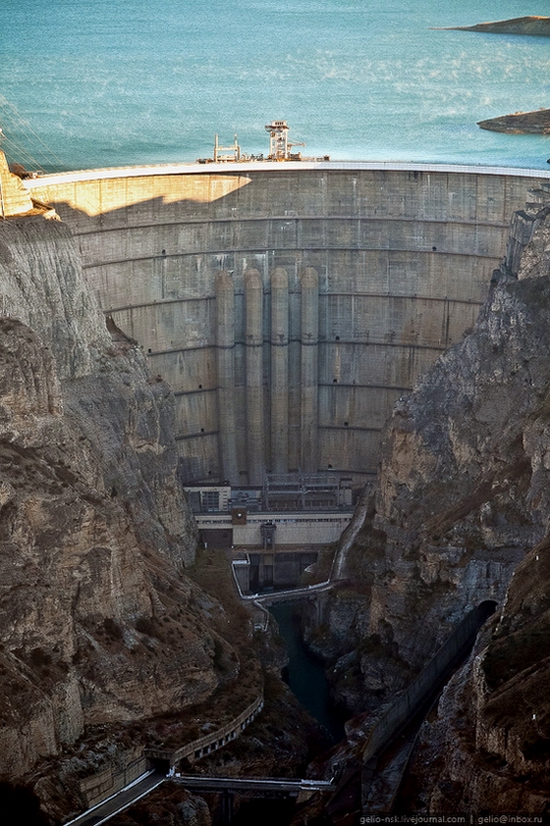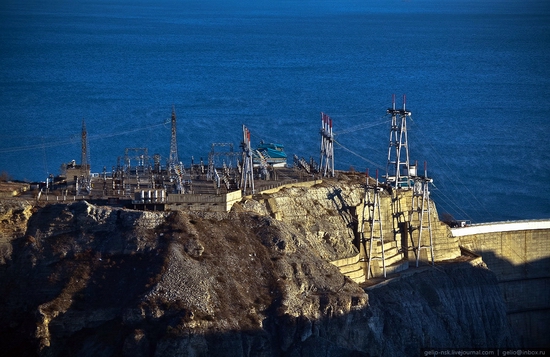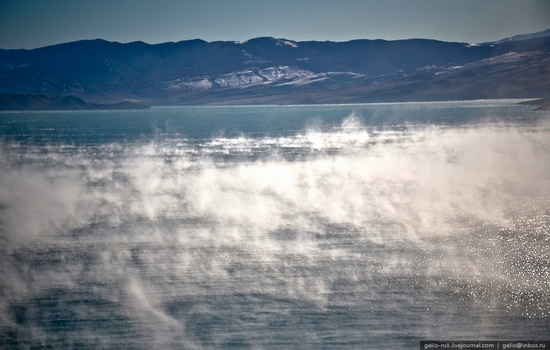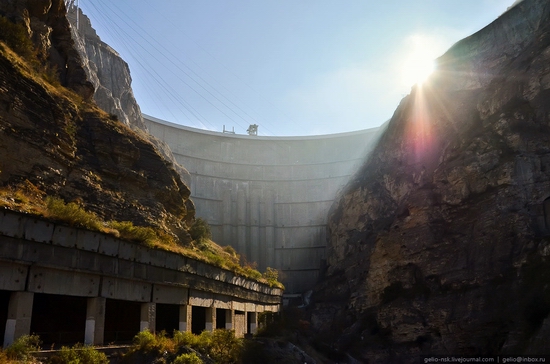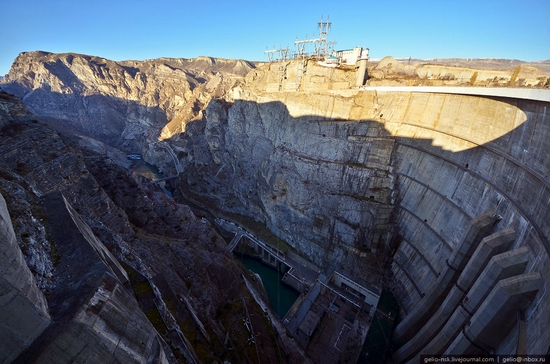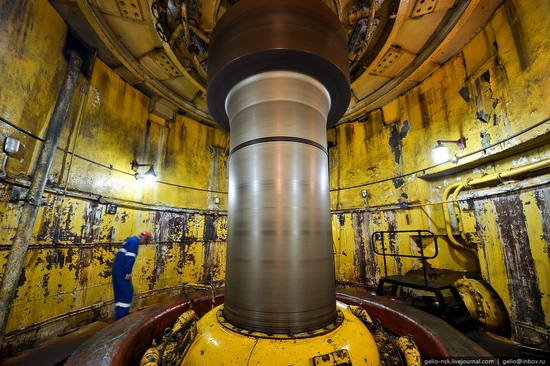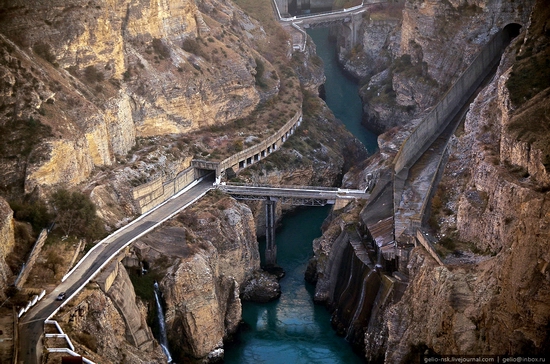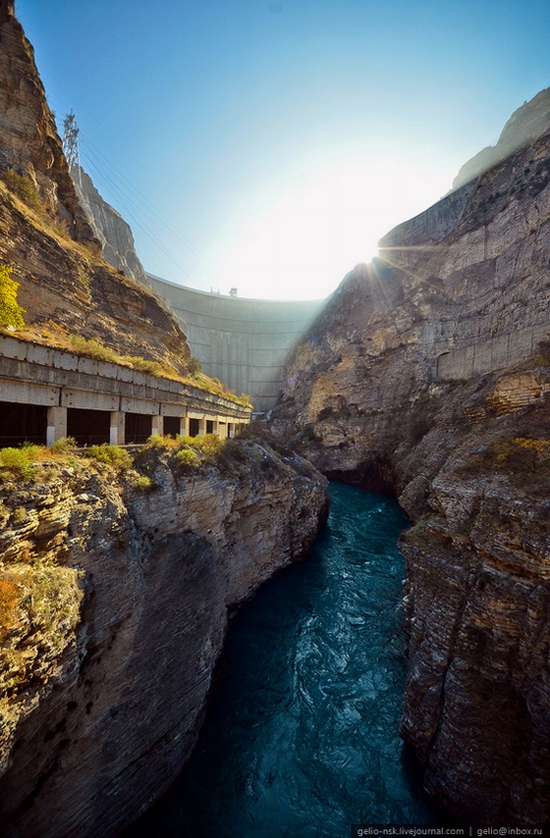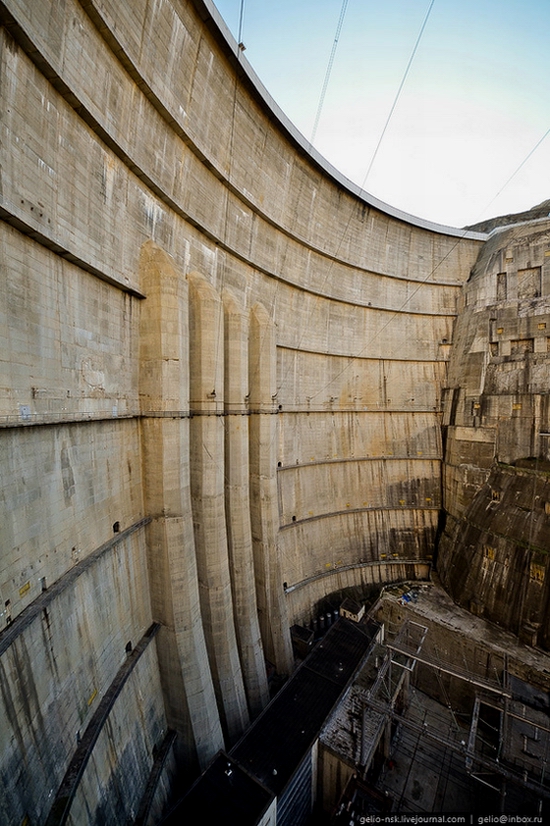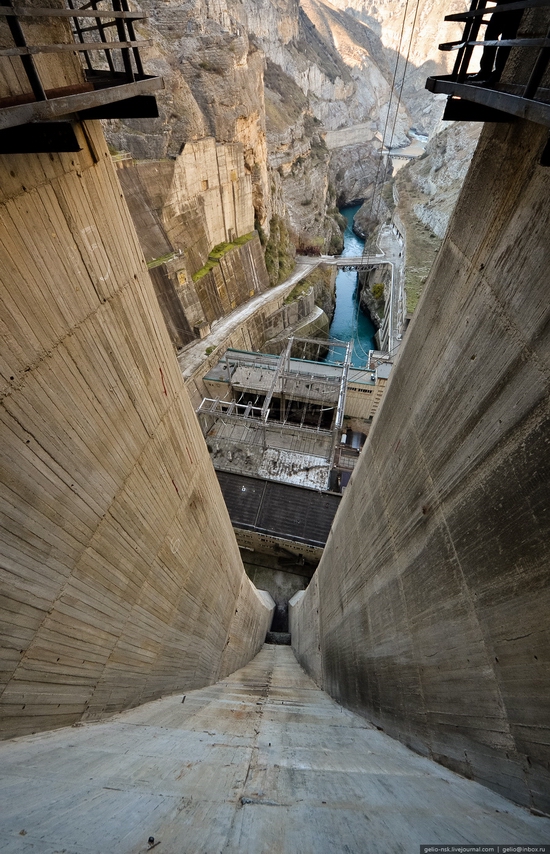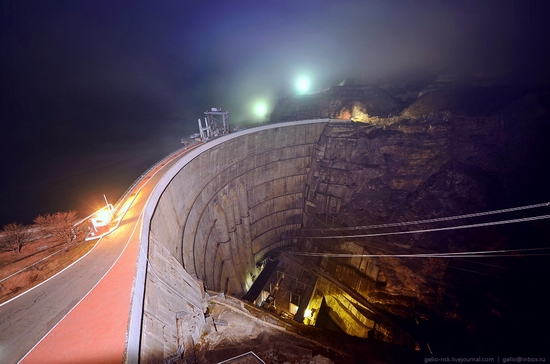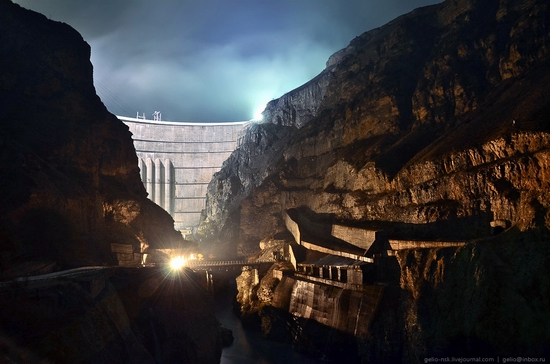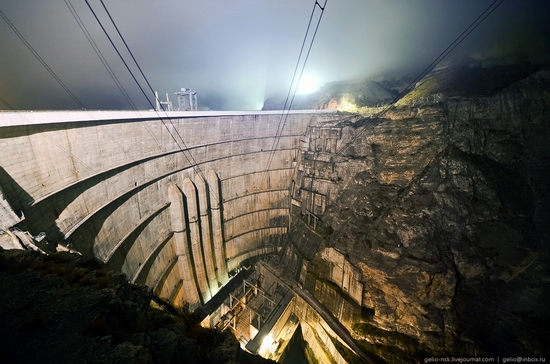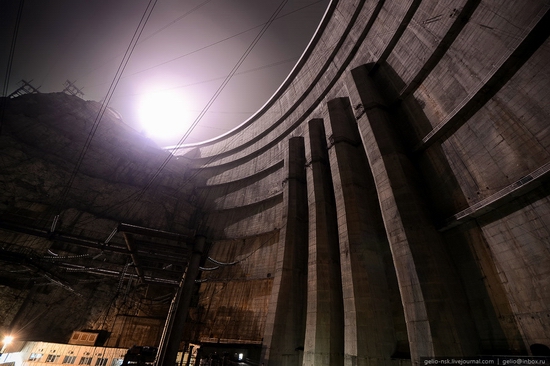 Tags: Dagestan Republic
<< Museum of Christmas toys in Klin
No comments yet.