Kazan is a city with a population of more than 1.2 million people, the capital of the Republic of Tatarstan, and a large port on the left bank of the Volga River located about 800 km east of Moscow.
The city is one of the most popular tourist destinations in Russia. From June 16 to July 6, 2018, 6 matches of the 2018 FIFA World Cup will be played here. Photos by: Slava Stepanov.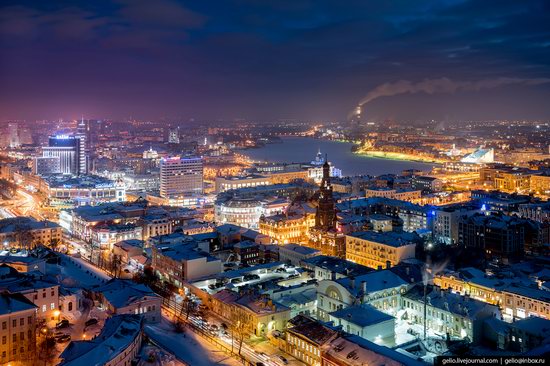 The Kazan Kremlin – one of the UNESCO World Heritage Sites. Kul-Sharif is the main mosque of Kazan and Tatarstan, one of the main attractions of the city.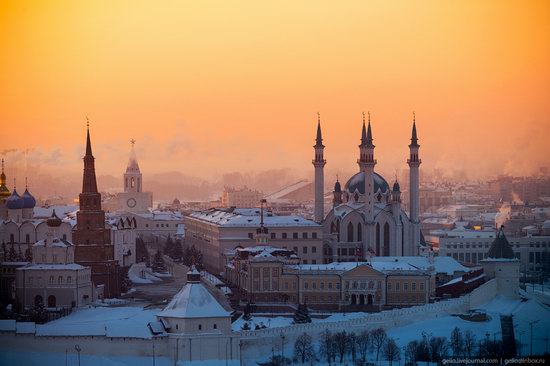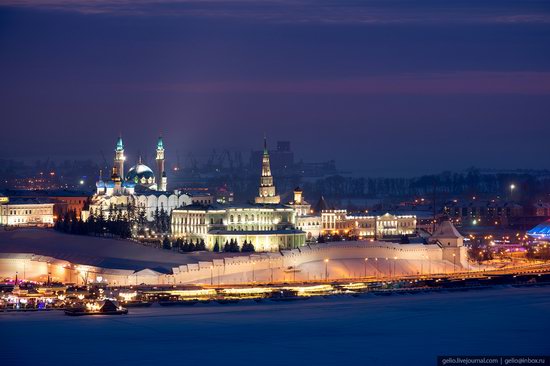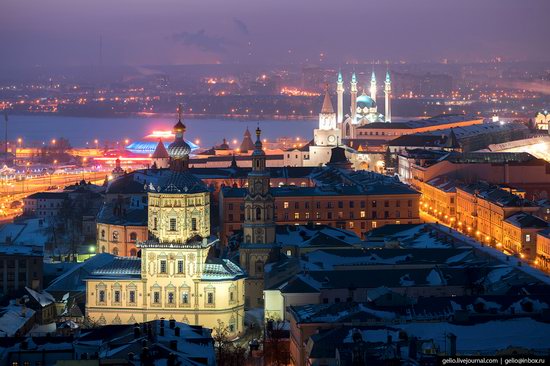 The Suyumbike Tower and the official residence of the President of the Republic of Tatarstan.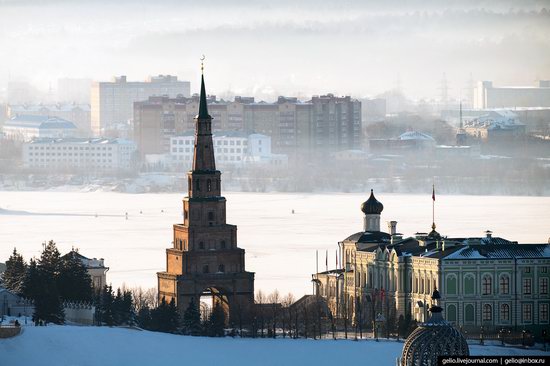 The Spasskaya Tower – the main entrance to the Kazan Kremlin.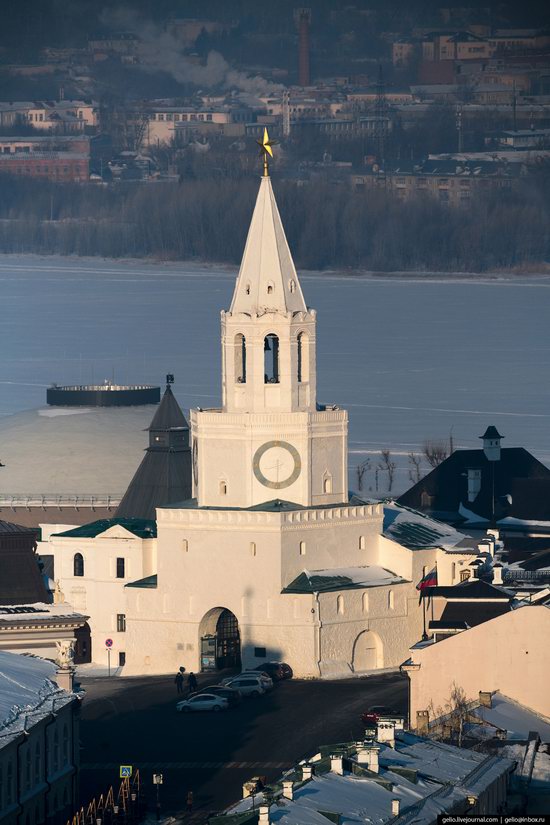 The center of Kazan.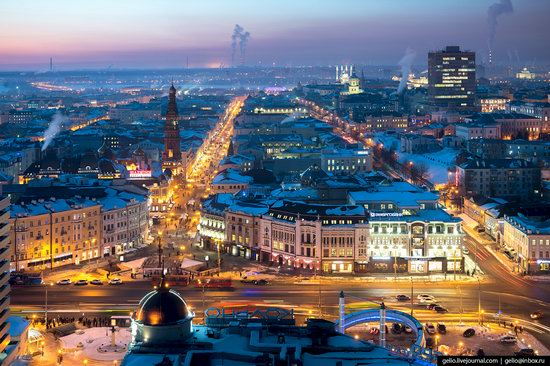 Epiphany Orthodox Cathedral. The height of the bell tower is 70 meters.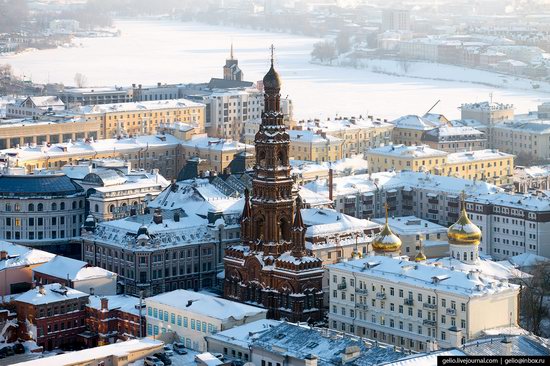 Pedestrian Baumana Street.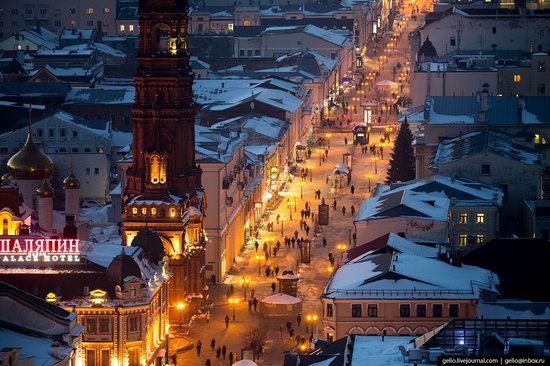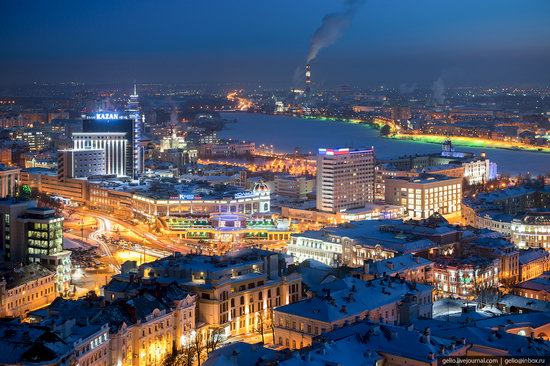 Tatar Theater named after Galiassgar Kamal.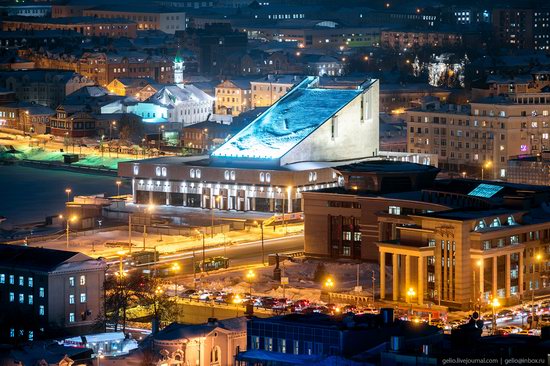 Kremlin Street in the historical center of Kazan.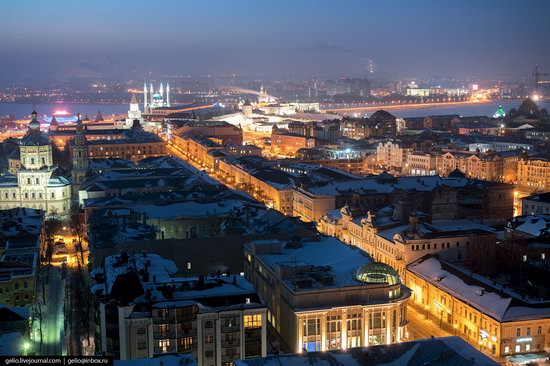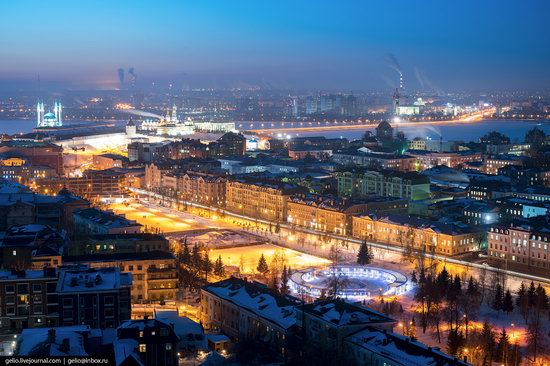 Government of the Republic of Tatarstan.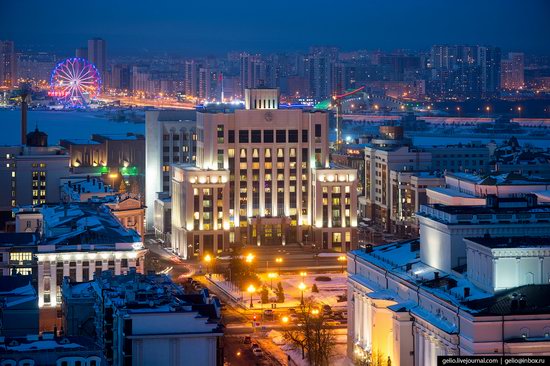 The Farmers' Palace – the Ministry of Agriculture and Food of Tatarstan.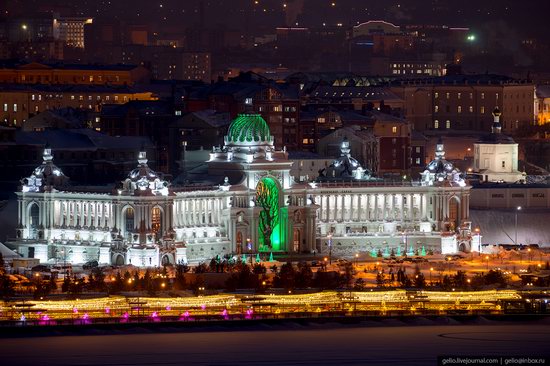 Millennium Bridge built to the millennium of Kazan.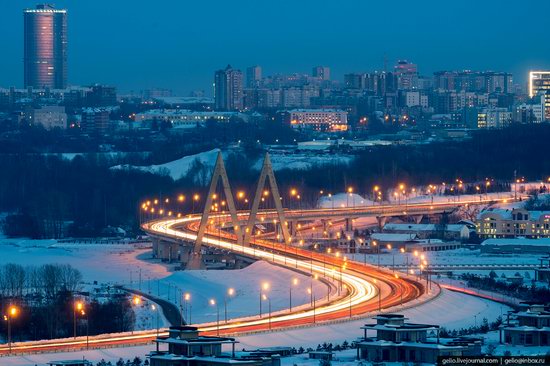 Hotel and entertainment complex "Kazan Riviera".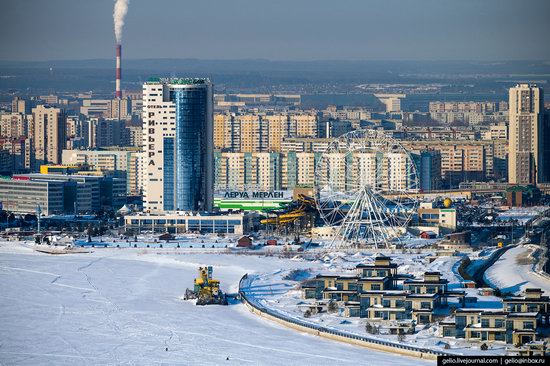 Soviet supersonic passenger aircraft Tu-144.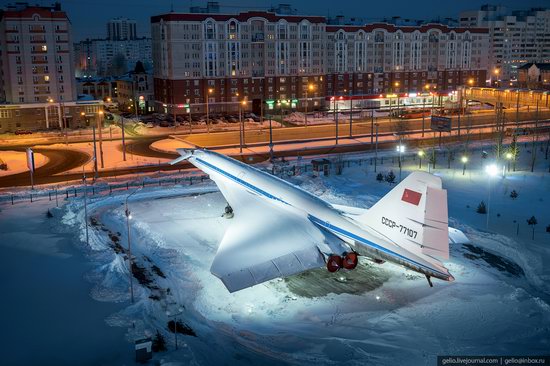 The main registry office of Kazan built in the form of a traditional cauldron.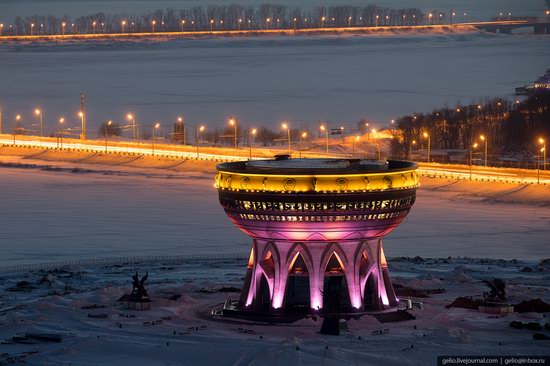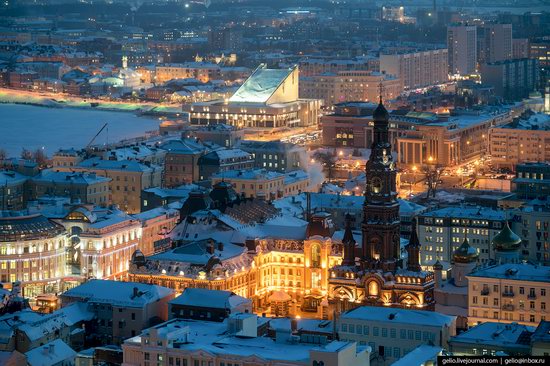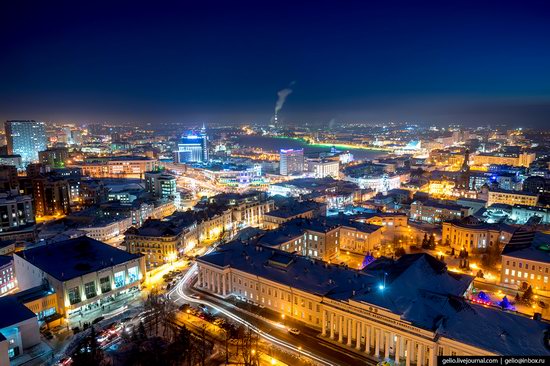 Kazan cityscape.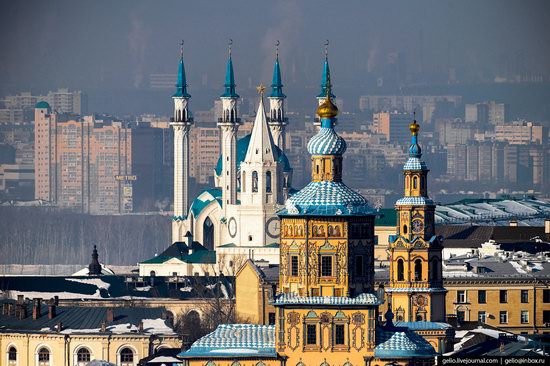 Winter in Kazan is relatively mild. The average temperature is about minus 10 degrees Celsius.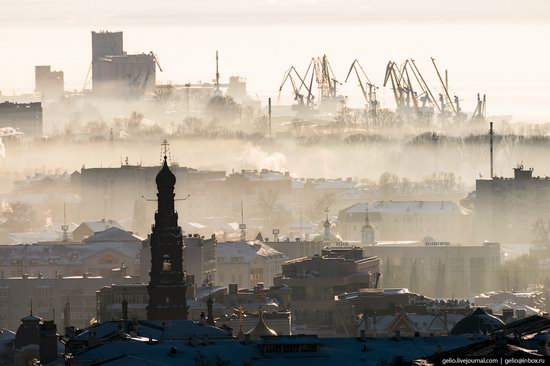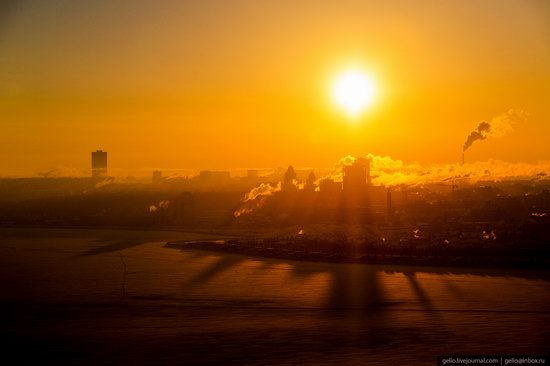 Tags: Kazan city · Tatarstan Republic
<< Wooden Church of the Ascension in Piyala
No comments yet.