Veliky Ustyug is a town with a population of about 30,000 people located in the northeast of the Vologda region, 446 km from Vologda. In 1999, it was declared the birthplace of the All-Russian Father Frost.
Founded in 1147, Veliky Ustyug is one of the oldest towns in the Russian North that has preserved a rich cultural heritage, a popular tourist center. Covered with snow, the town looks especially picturesque on a clear sunny day. Veliky Ustyug on Google Maps. Photos by: Marina Lystseva.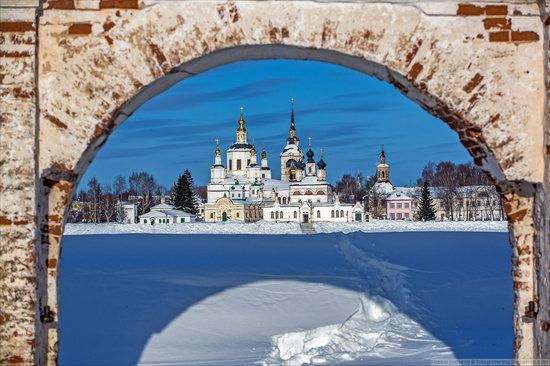 Veliky Ustyug – the view from the bridge over the Sukhona River.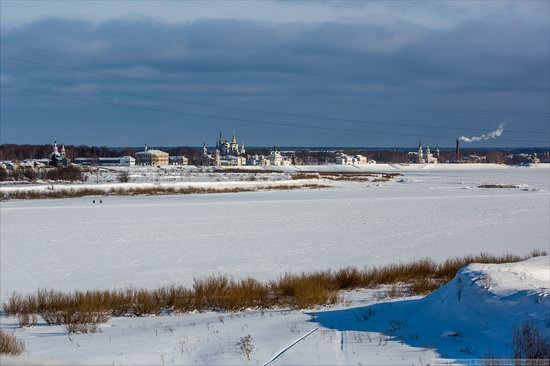 Old houses of Veliky Ustyug.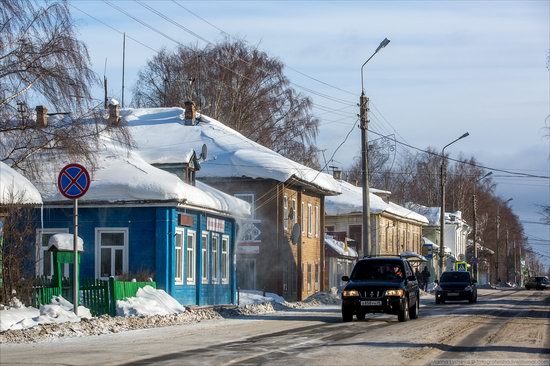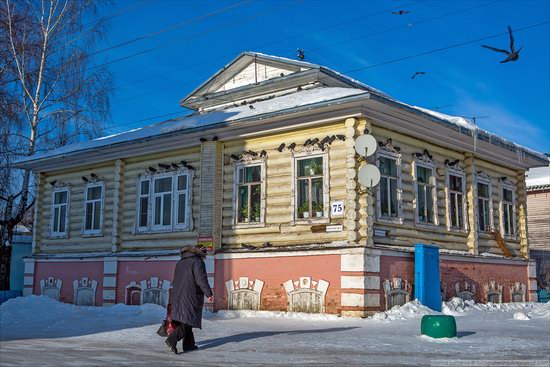 Veliky Ustyug is stretched along the left bank of the Sukhona River.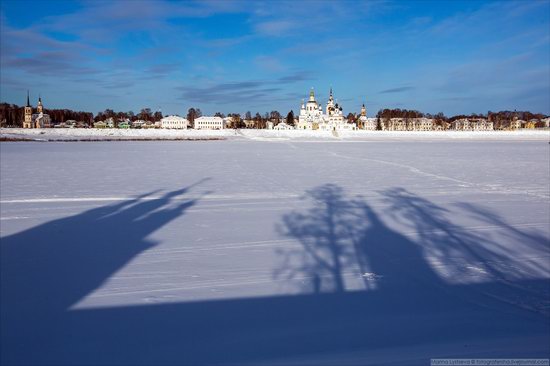 One of the distinctive features of Veliky Ustyug is the absence of very old wooden buildings, which is not typical for the Russian North. Since the 17th century, new buildings were constructed of bricks and wooden churches were also replaced with stone ones.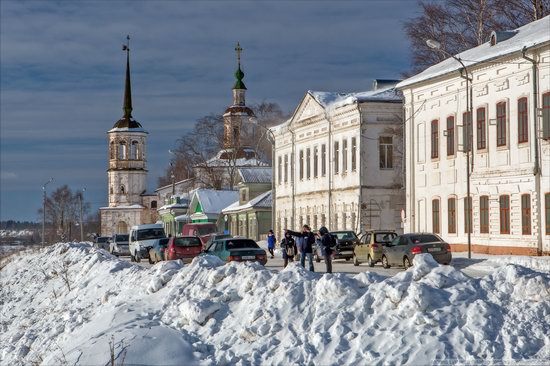 The main church ensemble of Veliky Ustyug that includes the Assumption Cathedral with the bell tower, the Cathedral of Procopius the Righteous, the Cathedral of St. John of Ustyug, the Bishop's House, and several other churches.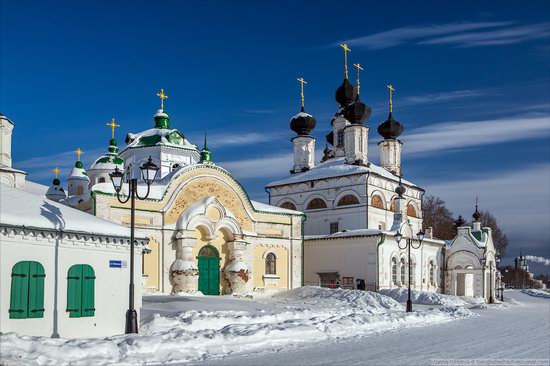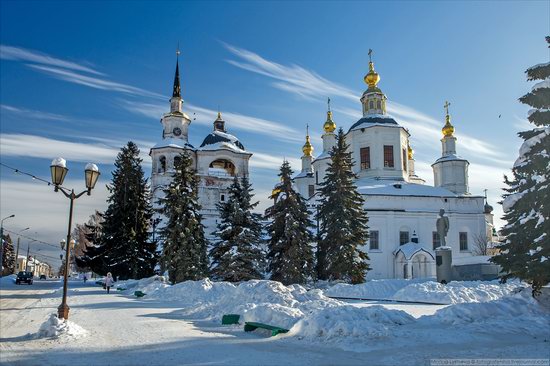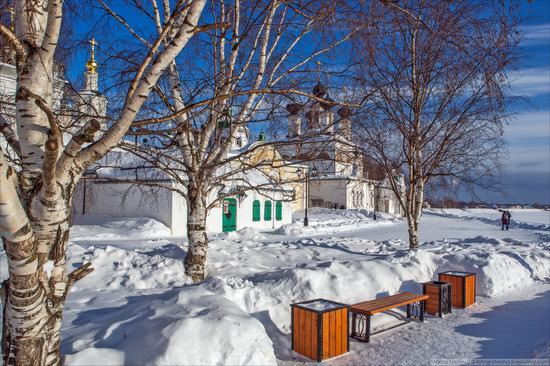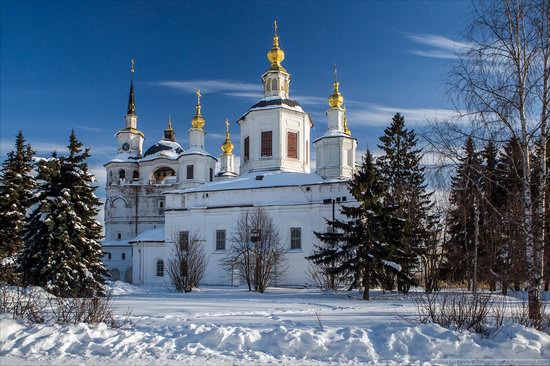 The frozen river is used for snowmobile riding.
The Church of St. Nicholas Gostunsky built next to the main trading square of Veliky Ustyug in the 1680s.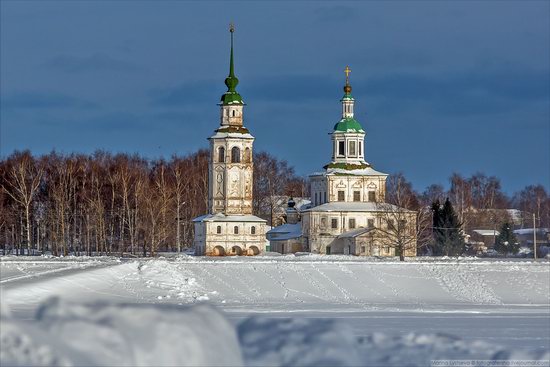 The Church of Sergius of Radonezh (the 18th century) located on the opposite bank of the river, in Dymkovo.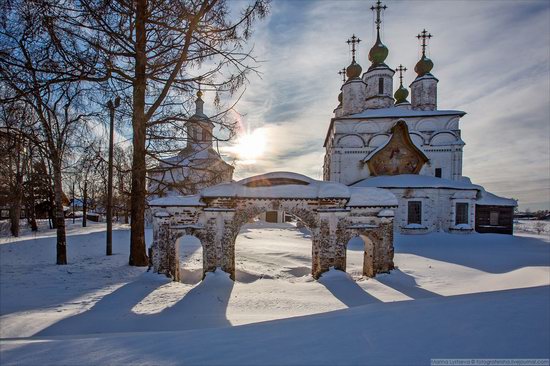 This place is not popular with tourists, but it offers excellent views of the historical part of Veliky Ustyug.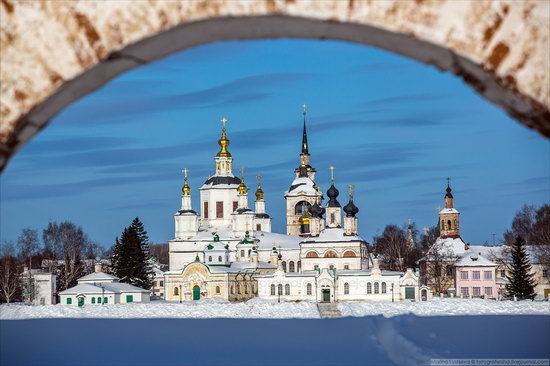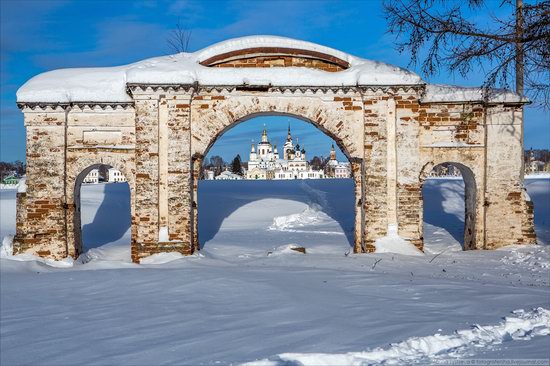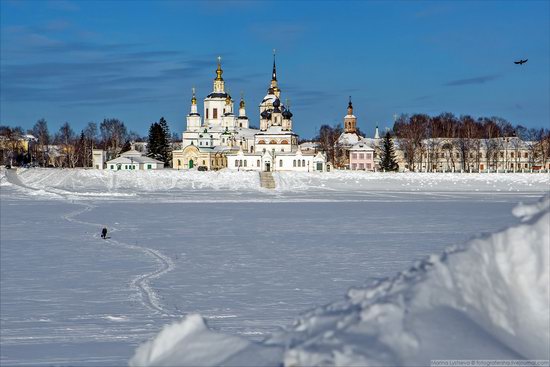 Here you can really feel like a time traveler.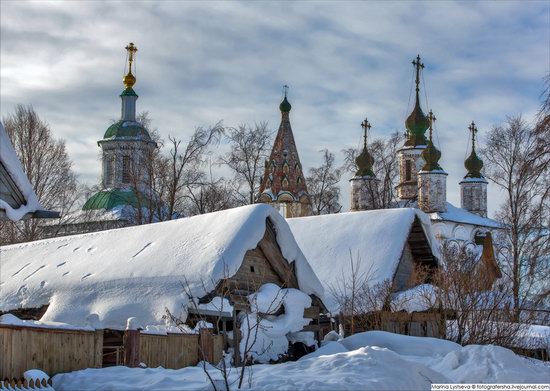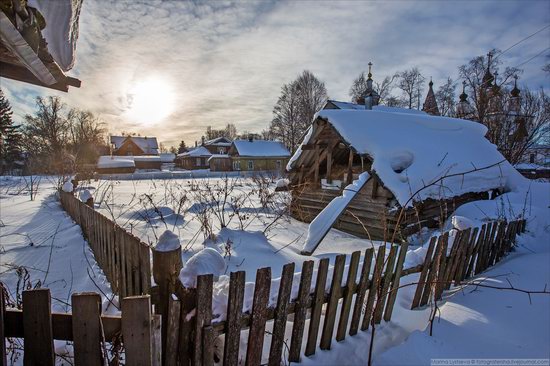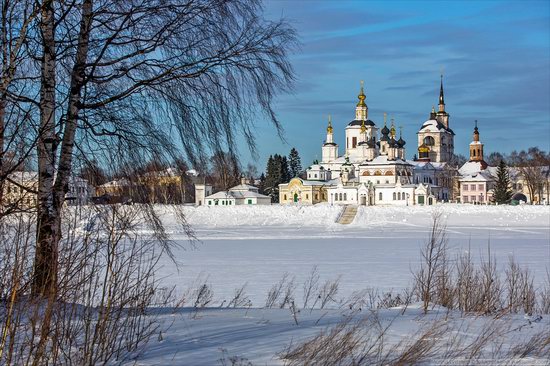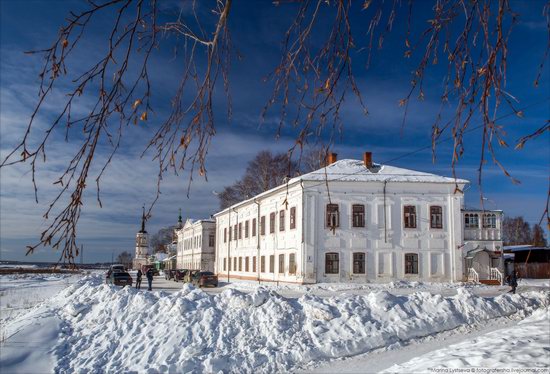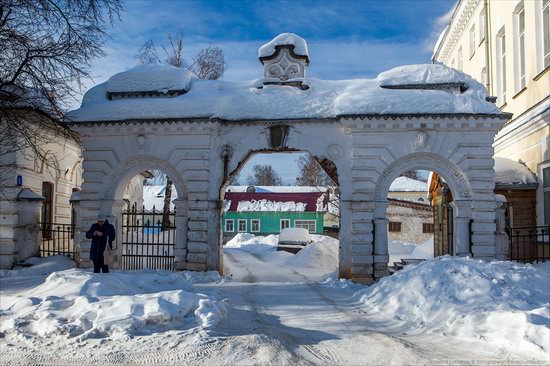 Church of Elijah the Prophet (1745).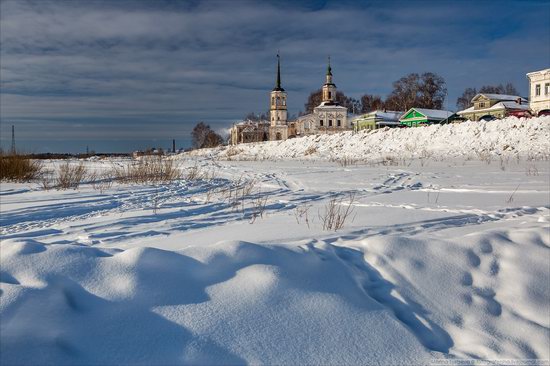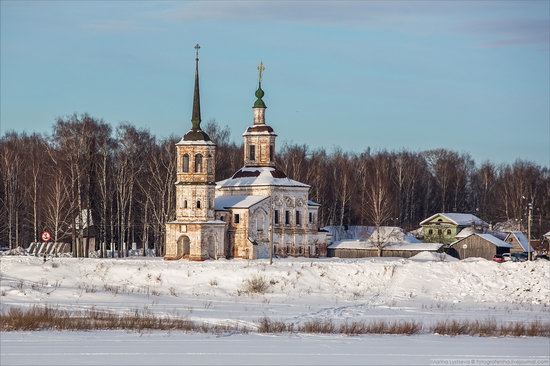 Church of Leonti of Rostov (1742).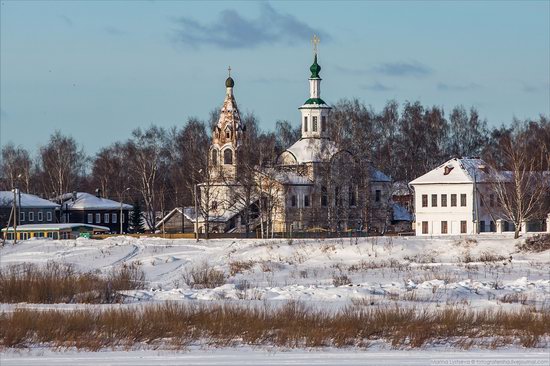 Small shop.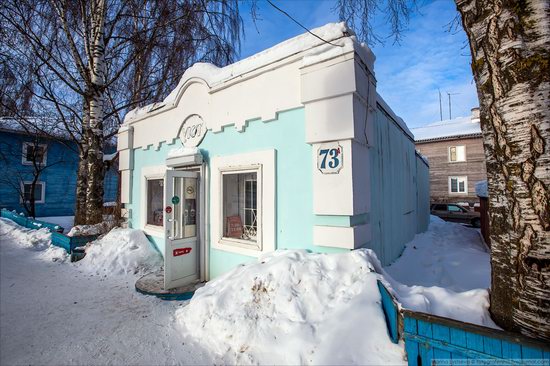 Welcome to Veliky Ustyug!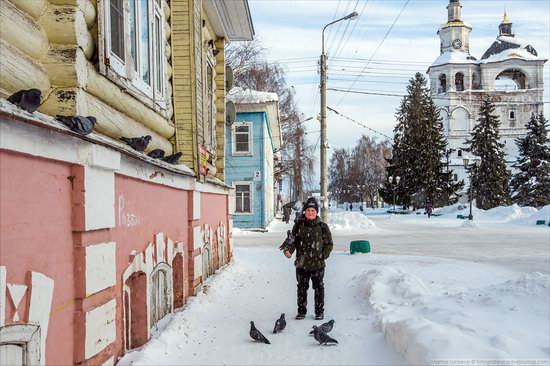 Tags: Veliky Ustyug city · Vologda oblast
<< Shamordino Convent in the Kaluga region
No comments yet.