Today, Vytegra is a small town (since 1773) with a population of about 10,000 people standing on the banks of the Vytegra River, 337 km north-west of Vologda, in the Vologda region.
You can see how this place looked like 108 years ago, in 1909. It is possible due to unique color photographs made by Sergey Prokudin-Gorsky. Source.
General view of Vytegra and the Vytegra River.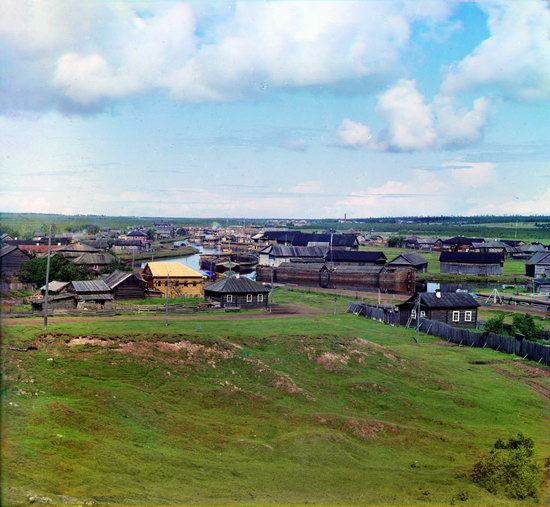 Vytegra – view from a hill.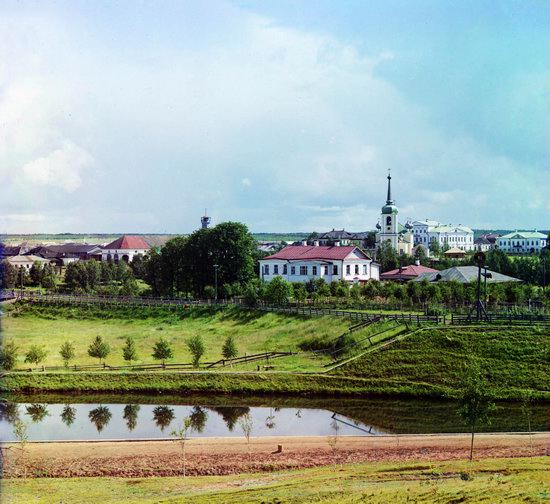 Drawbridge on the Vytegra River.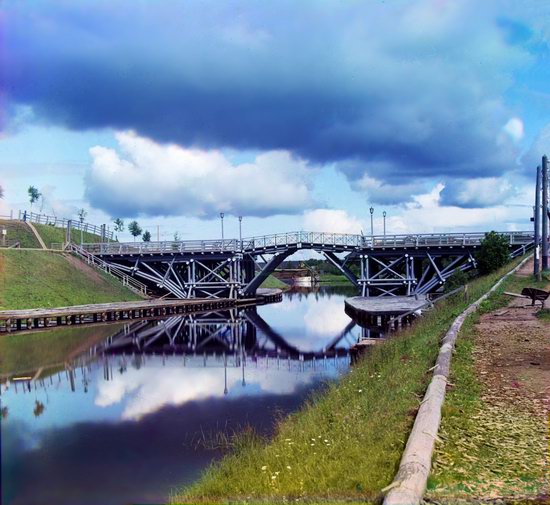 Cathedral of the Resurrection in Vytegra.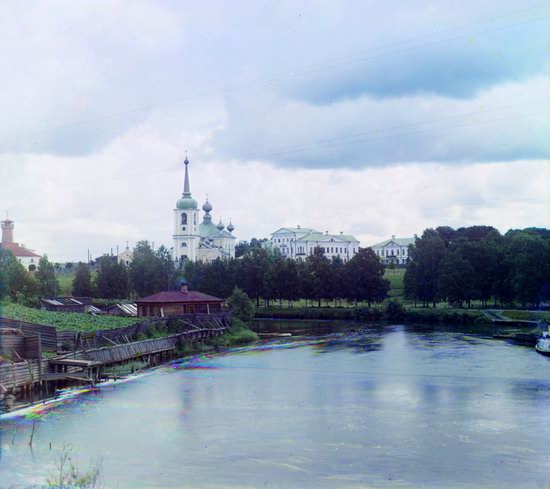 Crew of the steamship "Sheksna".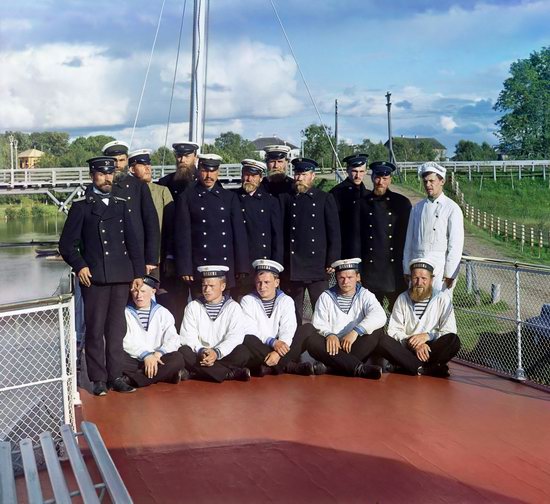 Fire brigade of Vytegra.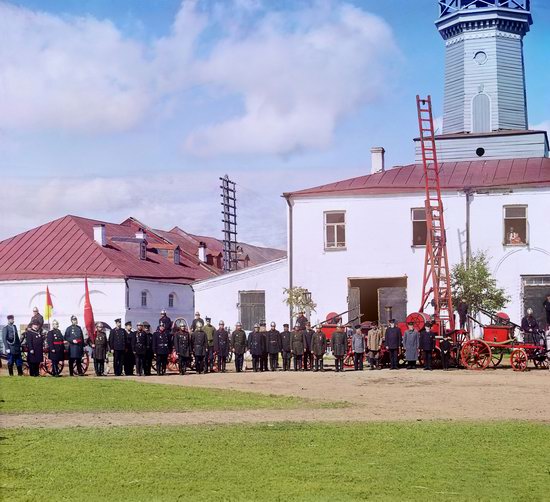 Church of Our Savior and the Protection of the Mother of God in the village of Vytegorsky Pogost.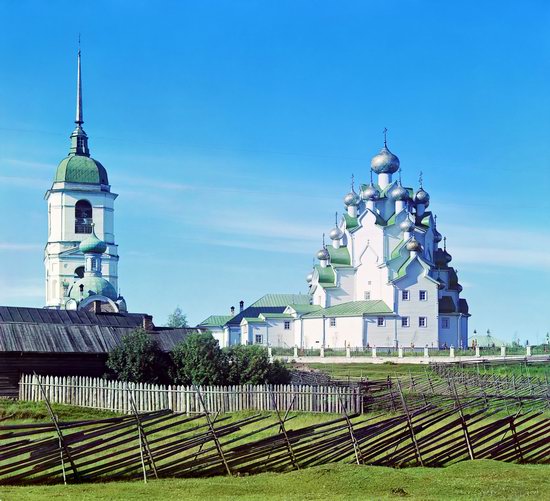 Tanker barge in Vytegorsky Pogost.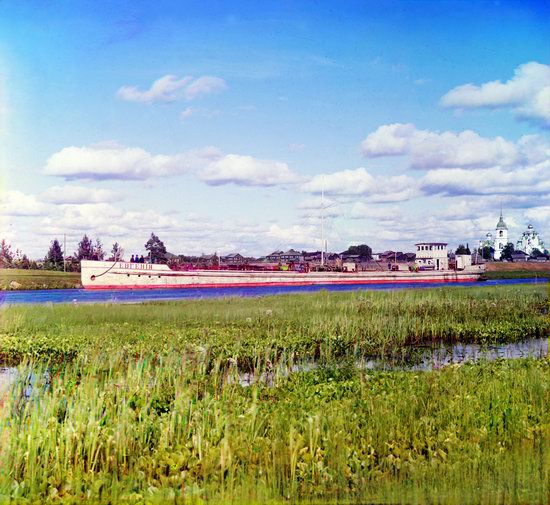 Loparev (Heilborn) cardboard factory.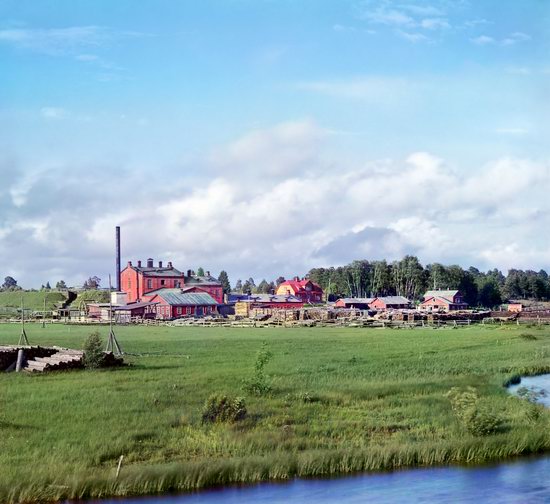 Drawbridge on the Vytegra River.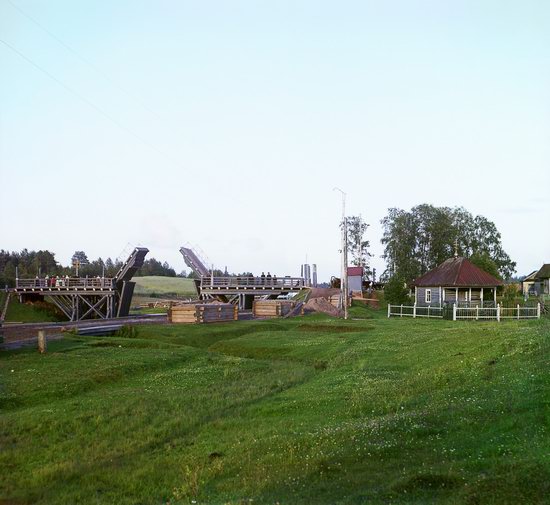 Devyatiny village.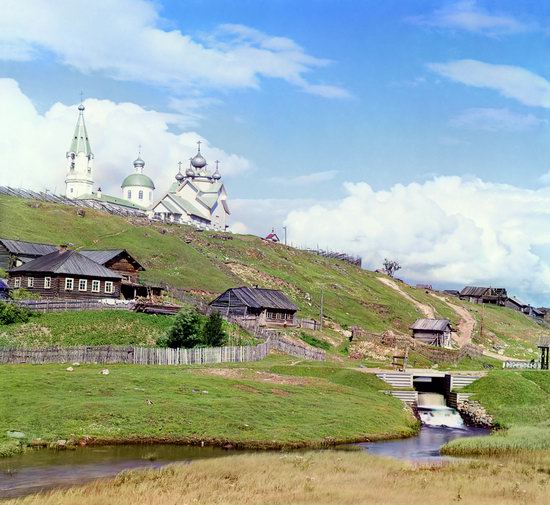 Dam of St. Paul in Devyatiny.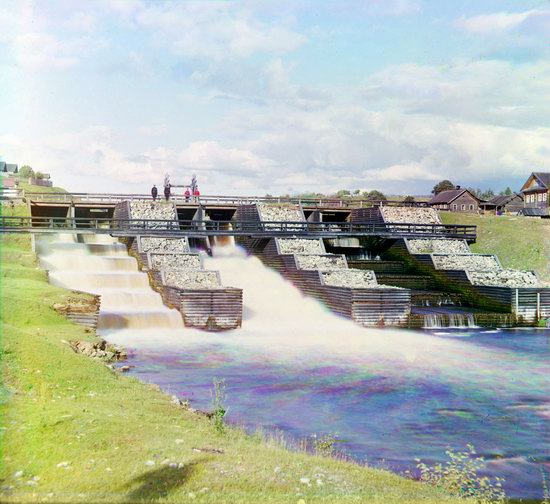 Repair shop in Devyatiny.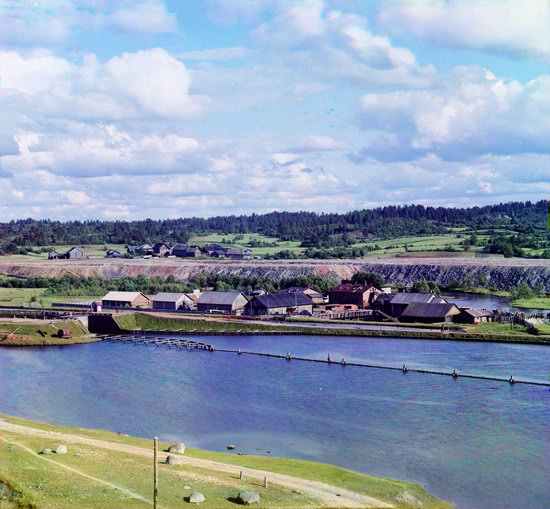 Devyatiny.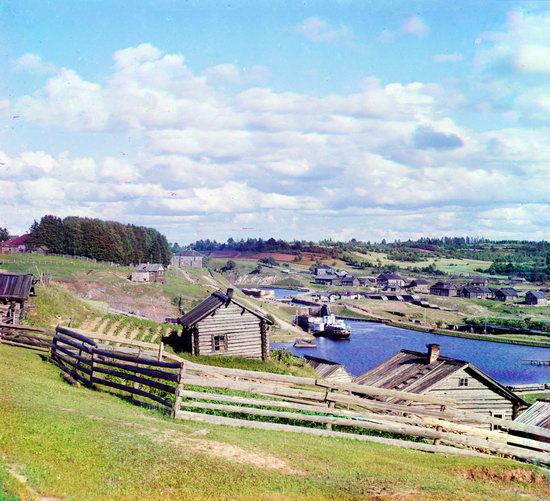 Church of the Assumption of Our Lady in Devyatiny.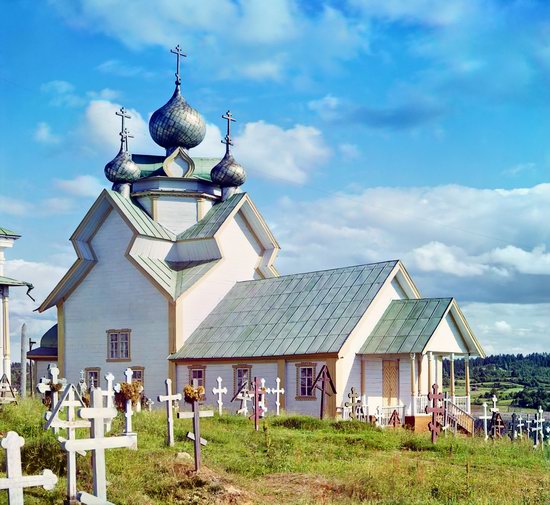 Original lantern.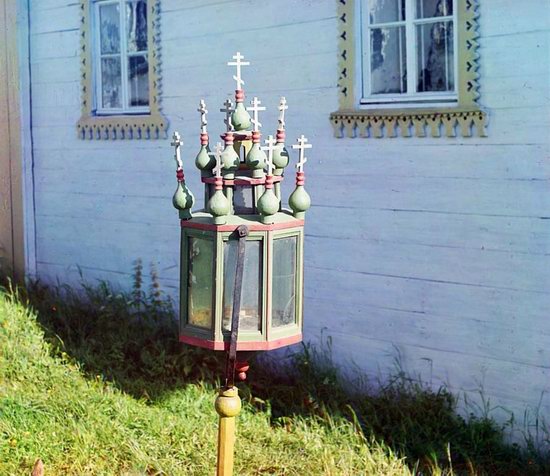 Chapel for water blessing in Devyatiny.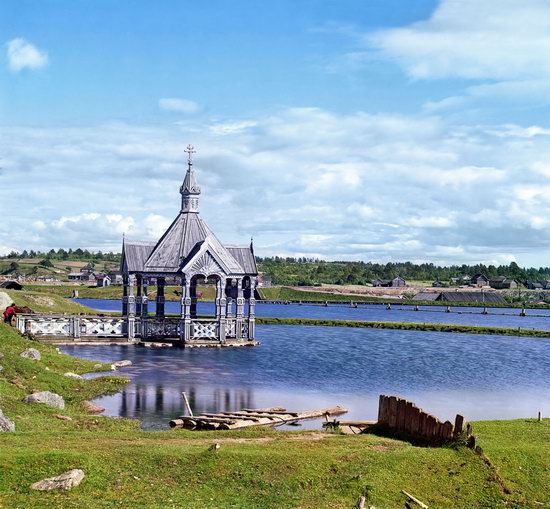 Dredging machine.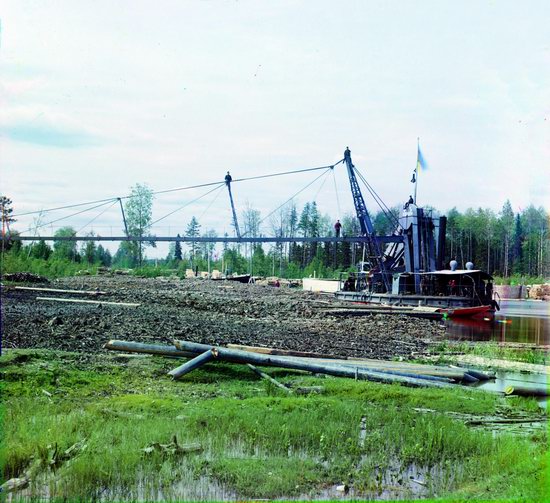 Materiki village.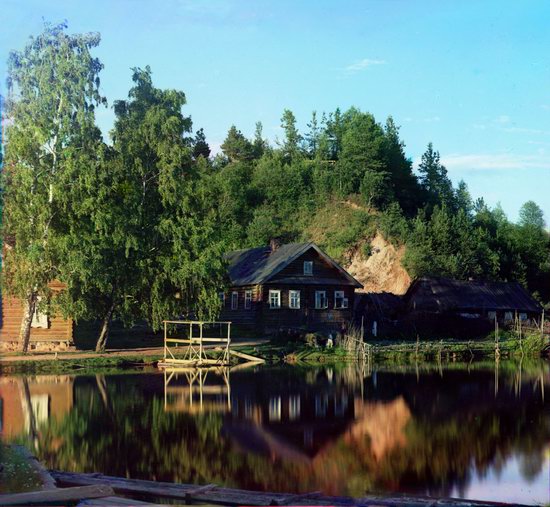 Paraskeva Chapel in Materiki.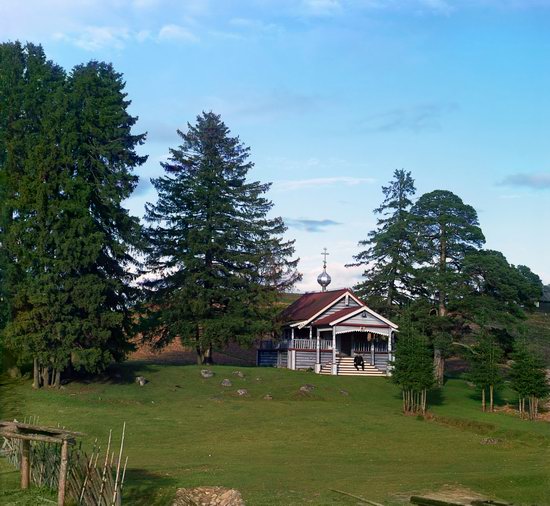 Lake Onega. The mouth of the Vytegra River.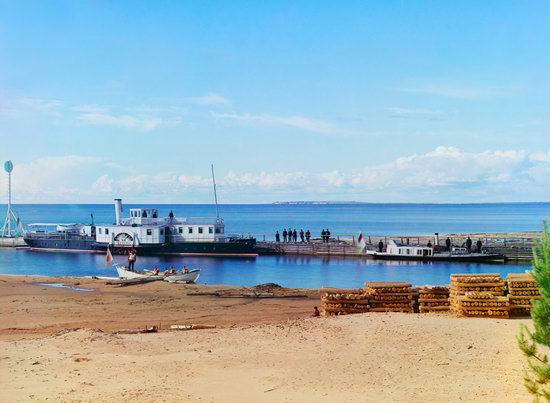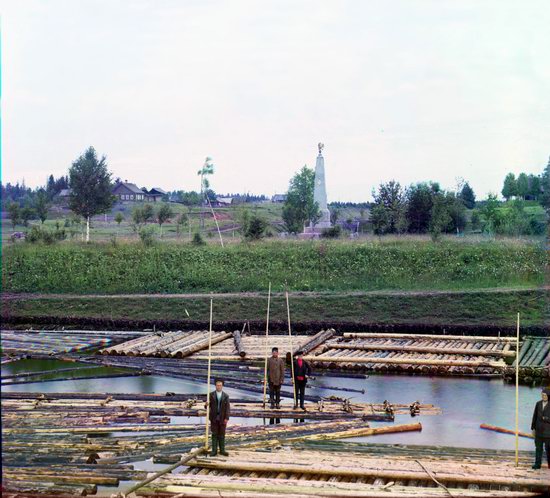 Woodcutters near the mouth of the Vytegra.
Tags: Russian Empire · Vologda oblast
<< Blagoveshchensk – the view from above
No comments yet.