Parus (Sail) Rock is a natural monument located on the Black Sea coast, 17 km southeast of the resort town of Gelendzhik in the Krasnodar region.
The rock is a sandstone monolith standing vertically on the beach, separated from the main rock mass by a gap. The shape of the rock resembles the shape of a quadrangular sail, hence its name. Parus (Sail) Rock on Google Maps. Photos by: Andrei Kireev.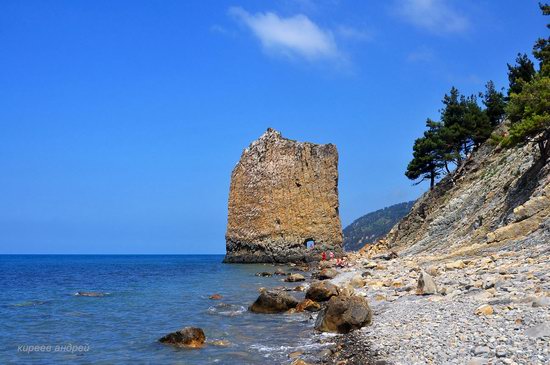 You can get to this place in several ways, for example, on an excursion boat from Gelendzhik. This is the easiest and most beautiful way. You can enjoy views of the sea, rocky shores and see dolphins.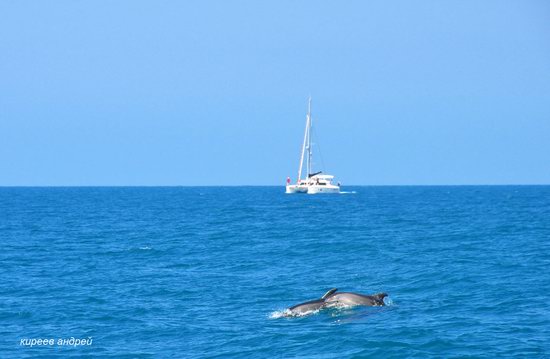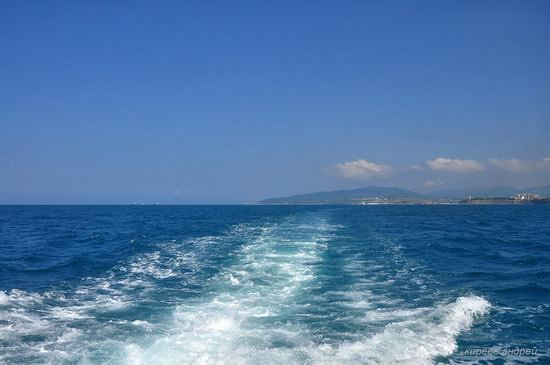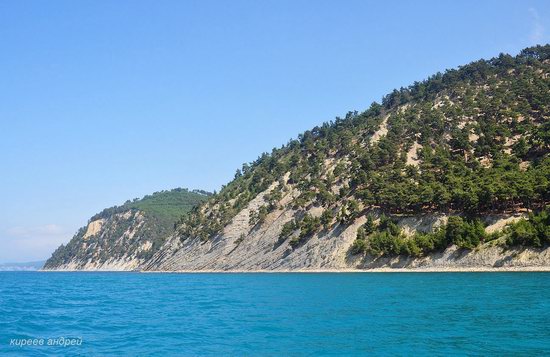 The thickness of the rock is just over 1 meter, the height is more than 25 meters, and the length is over 20 meters. The rock is more than three-quarters out in the sea perpendicular to the shore.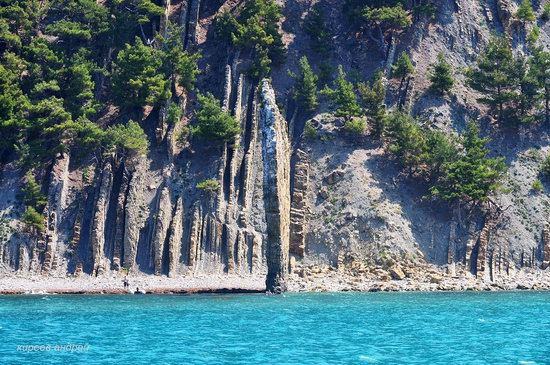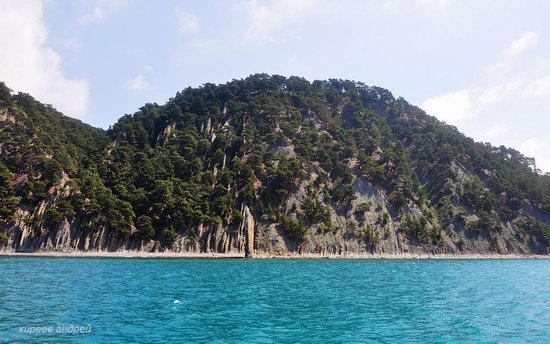 At the height of about 2.5 meters there is a hole in Sail Rock, the origin of which is unclear. In many guidebooks it is written that the rock was pierced by artillery during The Caucasian War of 1817-1864.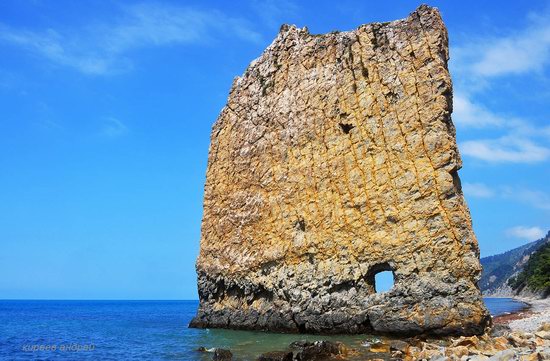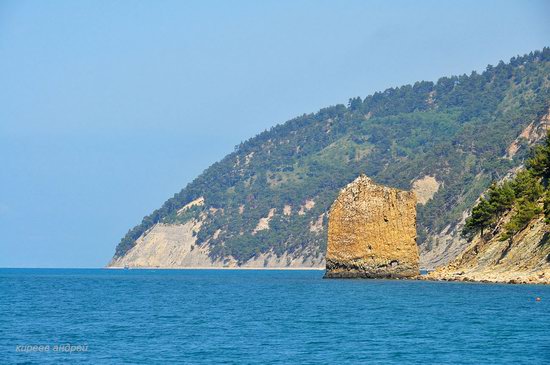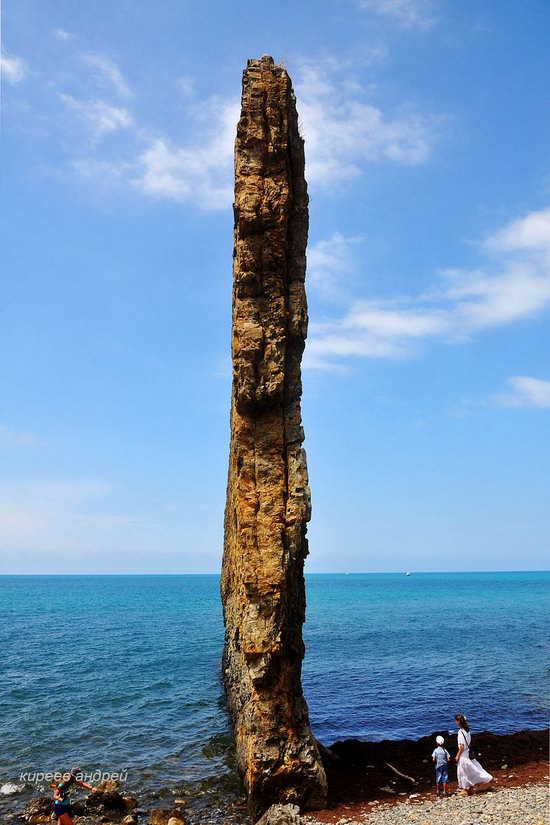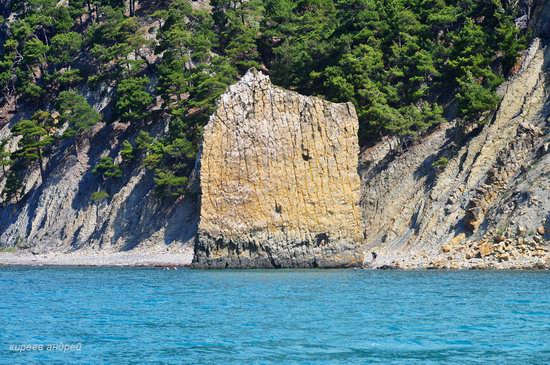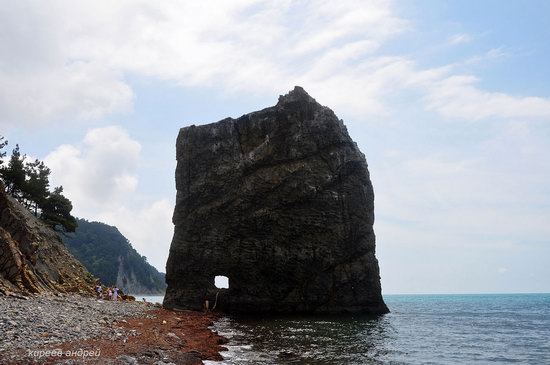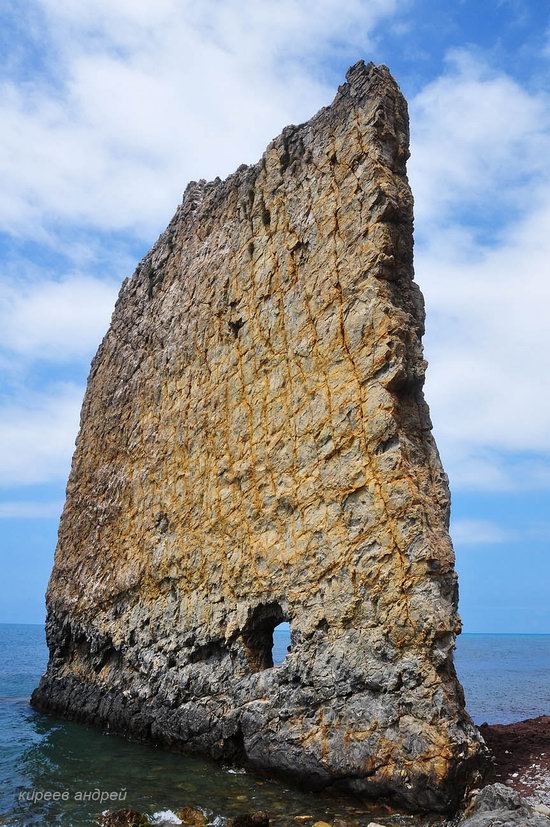 Beautiful rocky shore between Kabardinka and Gelendzhik.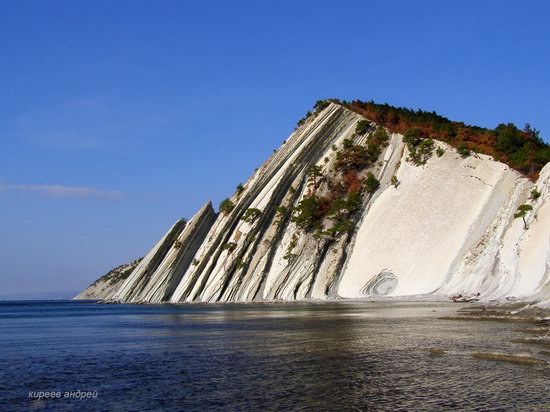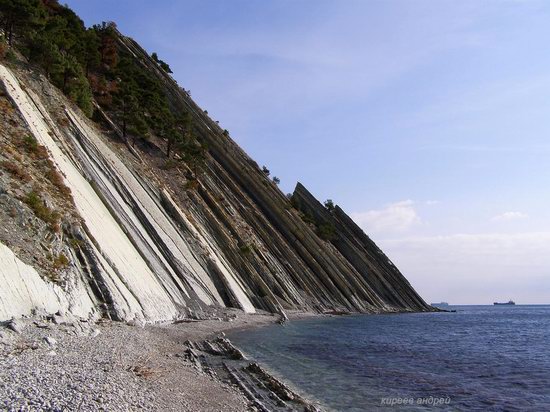 Tags: Gelendzhik city · Krasnodar krai
<< Veliky Ustyug – one of the oldest towns in the Russian North
No comments yet.