Alexandrovsky Park is a park in the State Museum-Reserve "Tsarskoe Selo" located in the city of Pushkin in St. Petersburg, an architectural monument of the 18th-19th centuries.
One of the attractions of the park is the so-called "White Tower" – a pavilion built in the style of a medieval knight castle. Photos by: Dmitriy Gazin.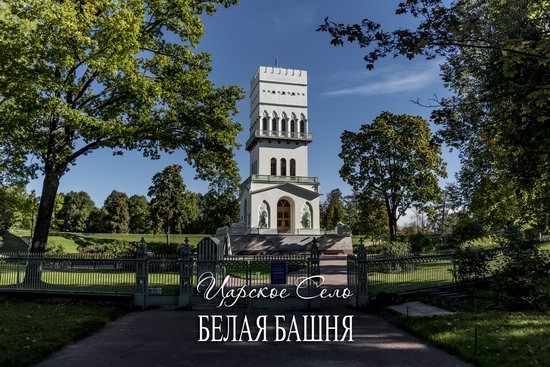 The height of the tower is 37.8 meters, it is surrounded by a shallow moat. The tower was built by the architect A.A. Menelas for the sons of Emperor Nicholas I – Grand Dukes of Alexander, Nicholas, Michael, and Constantine in 1821-1827.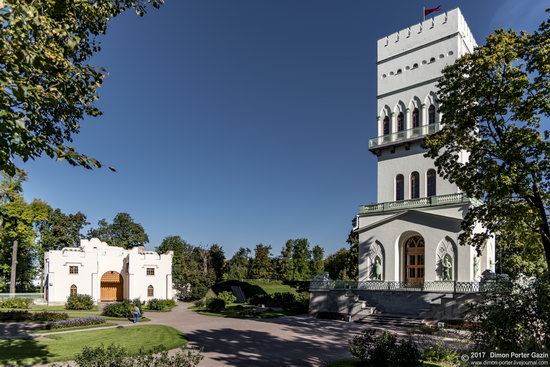 The children of the emperor were engaged in military and gymnastic exercises here, on the top floor of the tower there was a workshop of the court painter, who gave them lessons in drawing and painting.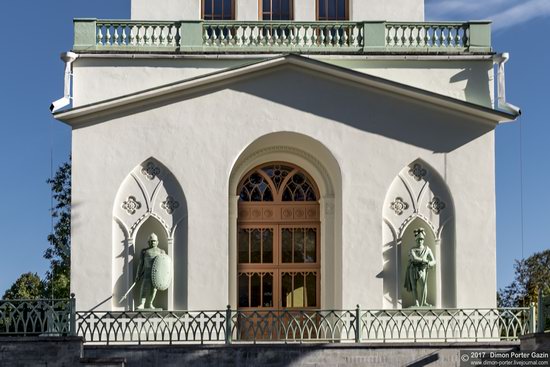 The facades of the tower are decorated with cast-iron sculptures of knights, on the terrace there are four cast-iron lions.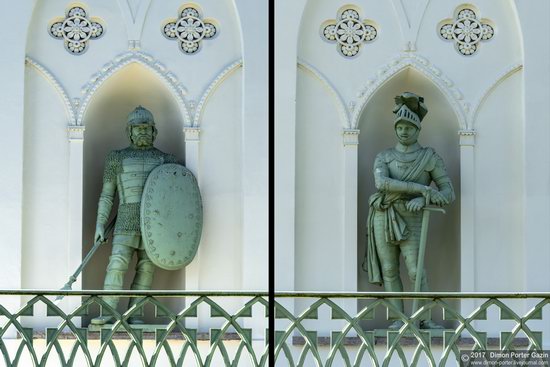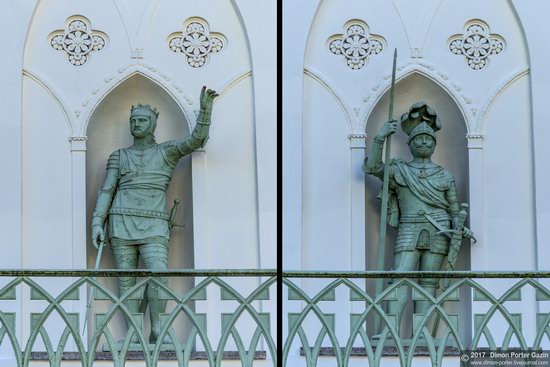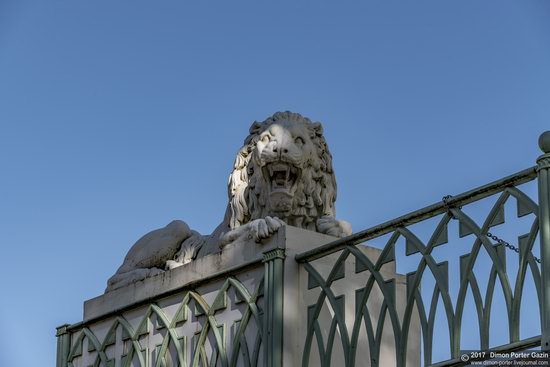 During the Second World War, the White Tower was almost completely destroyed, only the lower part of the building was preserved. The restoration of the monument began in the 1990s and ended in 2012.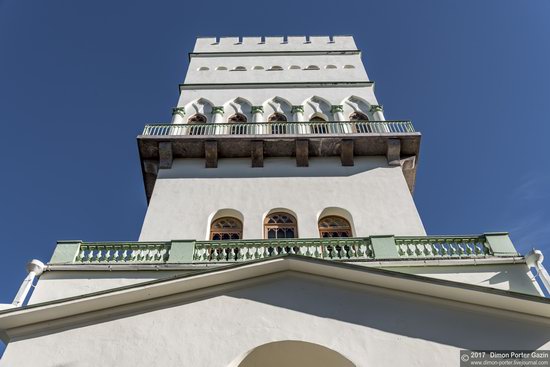 At the top of the tower there is an open platform, from which you can enjoy a beautiful view of the surroundings.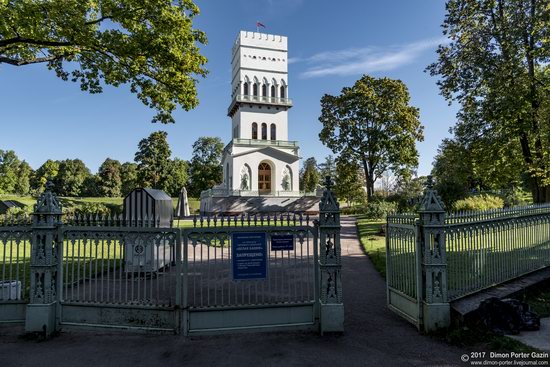 Today, the White Tower is open to visitors and is used as a children's museum center.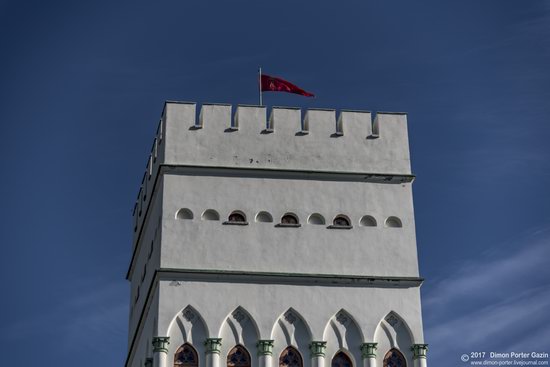 Tags: Saint Petersburg city
<< North of Kamchatka – view from above
No comments yet.