Tobolsk, a city with a population of about 100 thousand people, located 250 km northeast of Tyumen, was founded as the center of the development of Siberia in 1587.
From the end of the 16th to the 18th centuries, it was the main military, administrative, political, and religious center of Siberia. Photos by: Anton Petrus.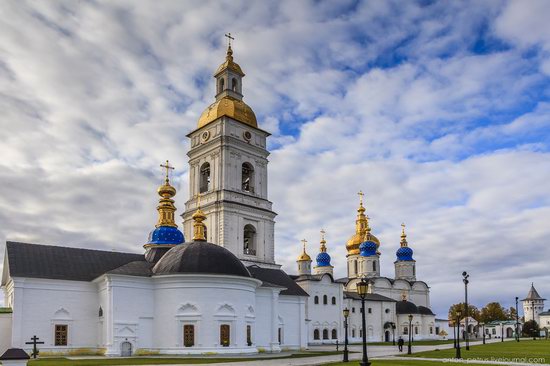 Since 1708, it was the center of the Siberian province stretching from the Urals to the Pacific Ocean. In the 19th century, in connection with the change in trade routes and then the construction of a railway (away from Tobolsk), its economic importance greatly decreased.
Tobolsk Kremlin – the most iconic landmark of the city – is called the pearl of Siberia. Today, Tobolsk is the most important center of tourism in Siberia.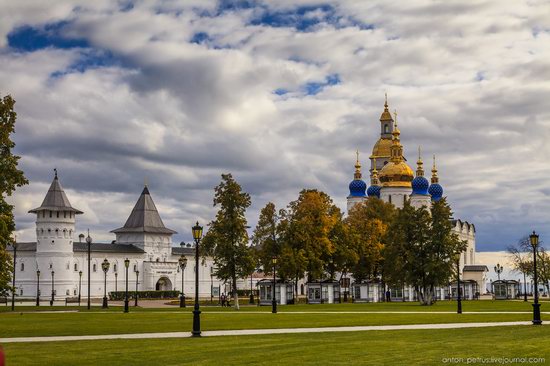 Brick water tower near the Tobolsk Kremlin.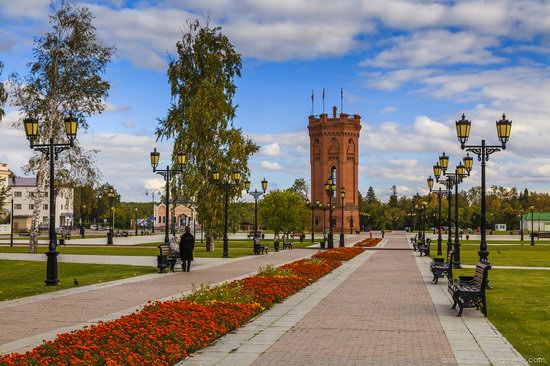 Sophia-Uspensky Cathedral (1686) – the first stone church built in Siberia.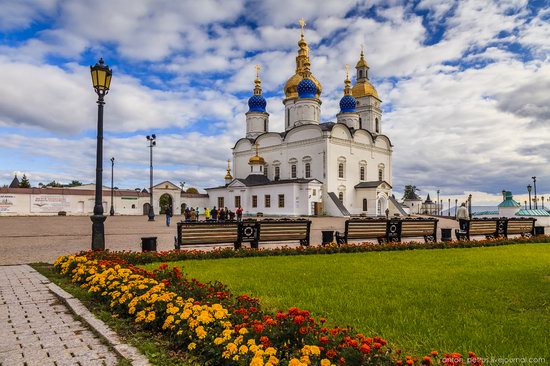 Tobolsk Kremlin is the only stone Kremlin in Siberia. North entrance to the Tobolsk Kremlin.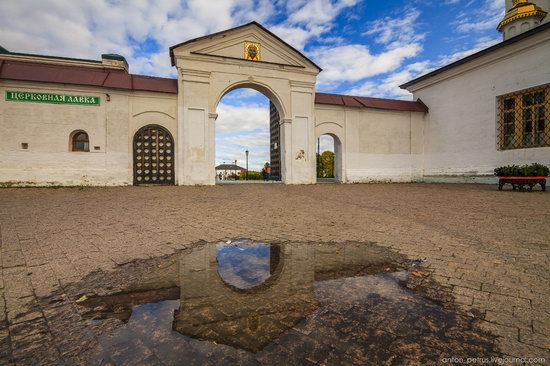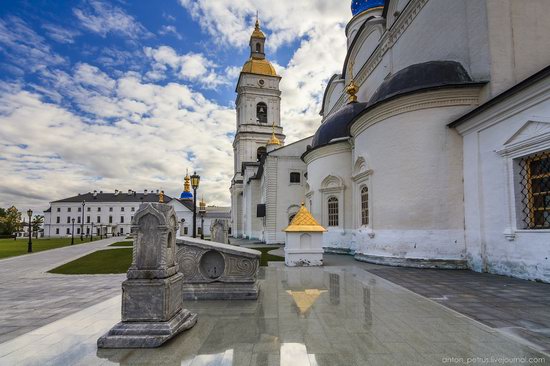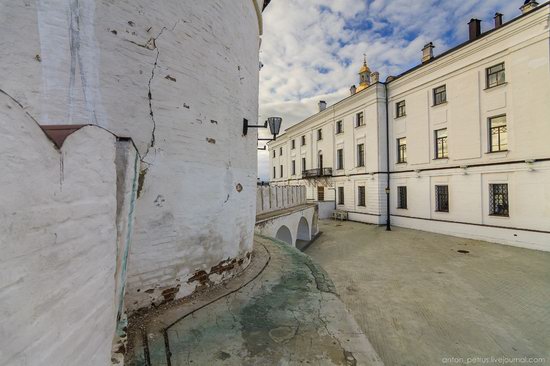 Cathedral bell tower (1797).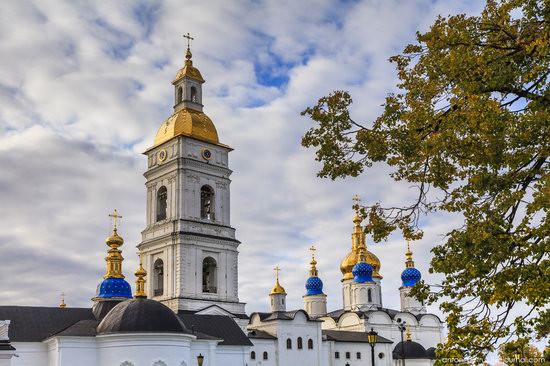 The guest house of the Tobolsk Kremlin looks like a small fortress.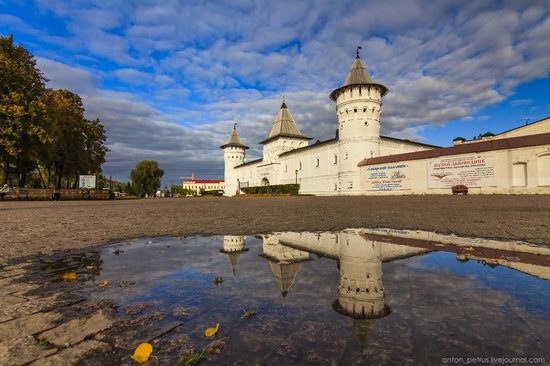 Tobolsk Kremlin is a unique and very picturesque architectural ensemble.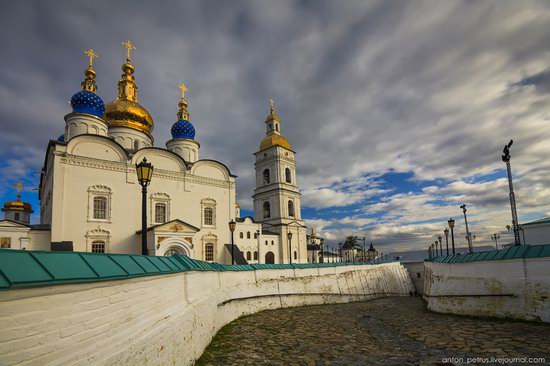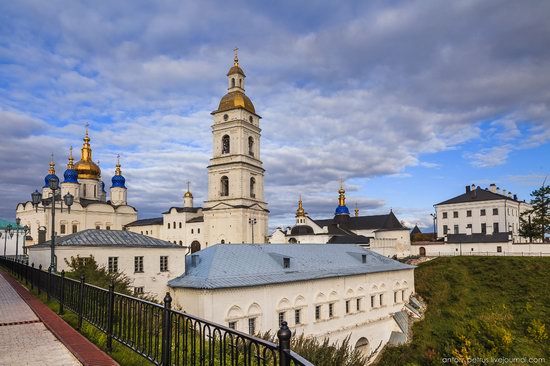 Palace of the Governor. For more than 300 years, the management of huge territories called Siberia was carried out from here.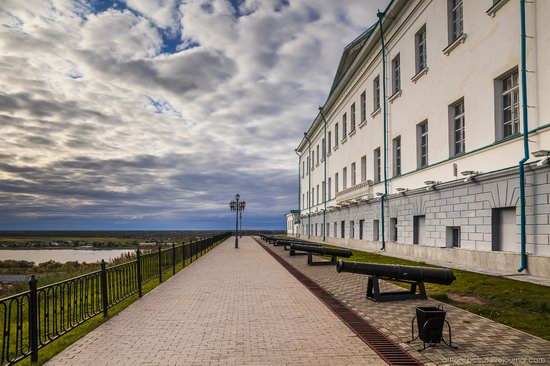 Tobolsk in fact consists of two main parts – Nagornaya (the upper city), where the Kremlin is located, and Podgornaya (the lower city), the oldest part of Tobolsk with more than 150 objects of cultural heritage.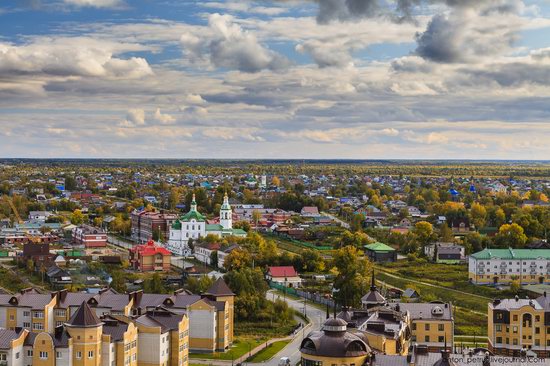 From the hill you can enjoy beautiful views of old Tobolsk.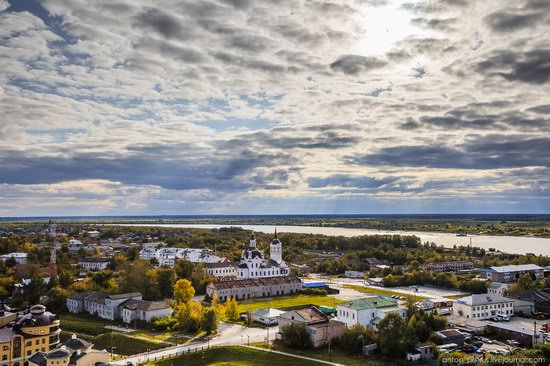 Church of Zacharias and Elizabeth (1758-1776). Built in the style of the Siberian Baroque, it is one of the most beautiful buildings of the lower city.
Tags: Tobolsk city · Tyumen oblast
<< Winter in the Center of Vladimir
1 comment