Of the indigenous peoples of the Russian North, the Nenets are the most numerous. According to the 2010 census, the total number of the Nenets people living in Russia was 44,640, of which 29,772 were living in the Yamalo-Nenets Autonomous District, part of the Tyumen region.
Let's look at some scenes from their life in winter, when the temperature ranges from minus 20 to minus 40 degrees Celsius. Photos by: Petr Ushanov.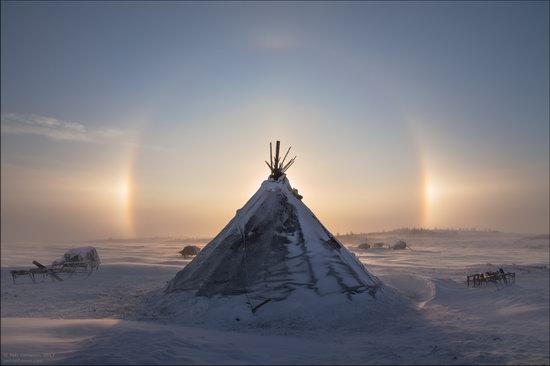 The traditional dwelling of the Nenets is a conical tent (chum).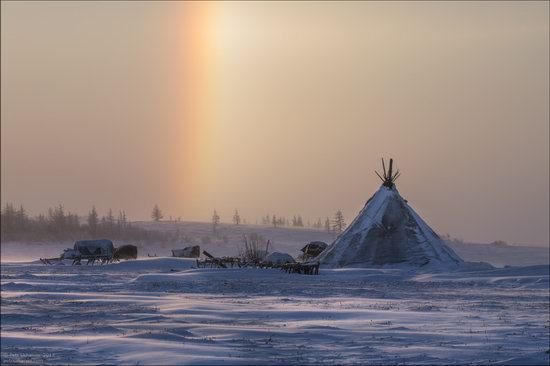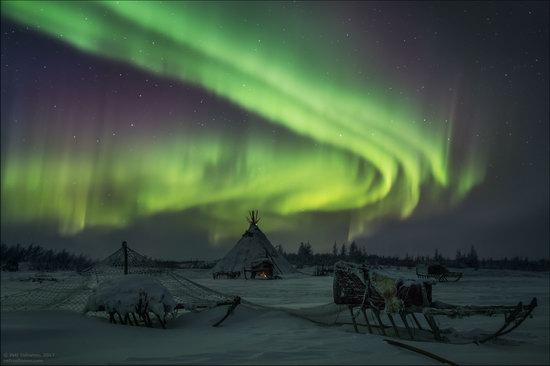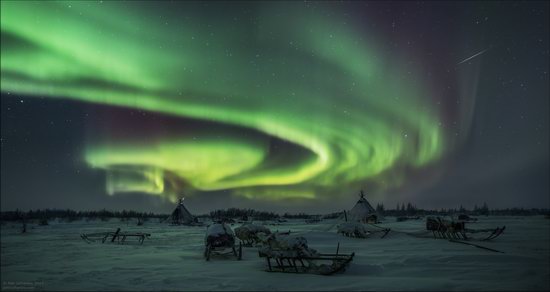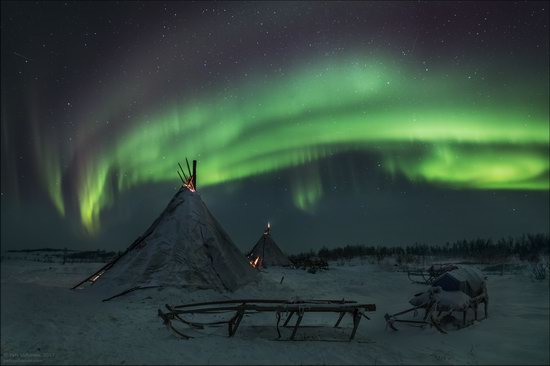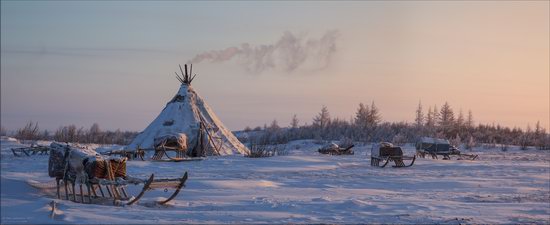 The traditional occupation of the Nenets is large-scale reindeer herding. On the Yamal Peninsula, there are several thousands of the Nenets reindeer herders leading the nomadic way of life and having about 500,000 reindeer.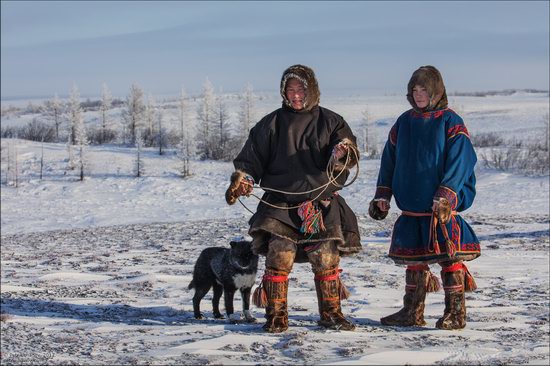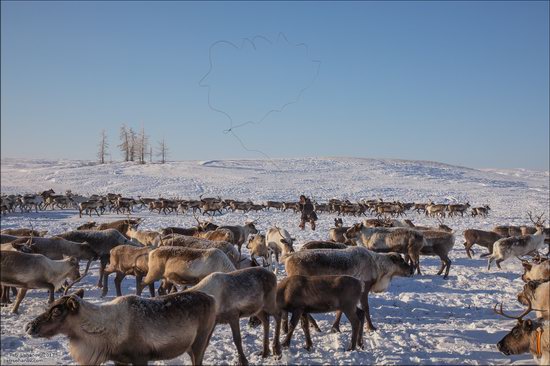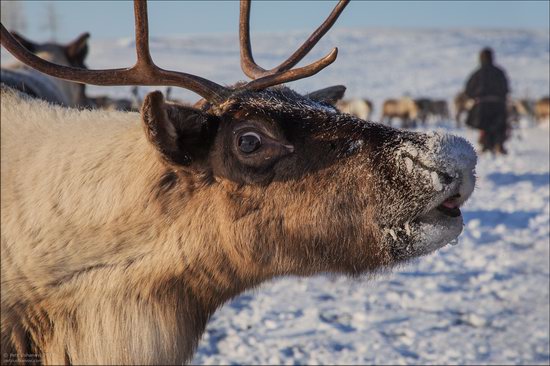 Reindeer for the Nenets are everything (transport, clothing, building materials, and food).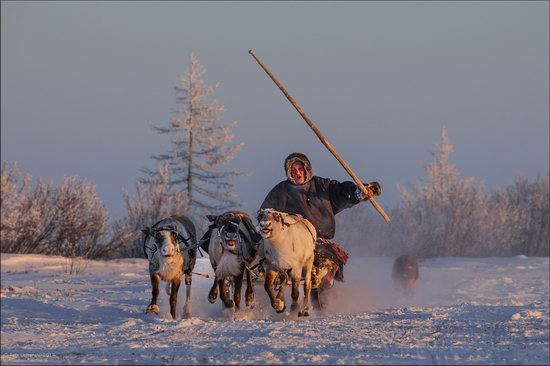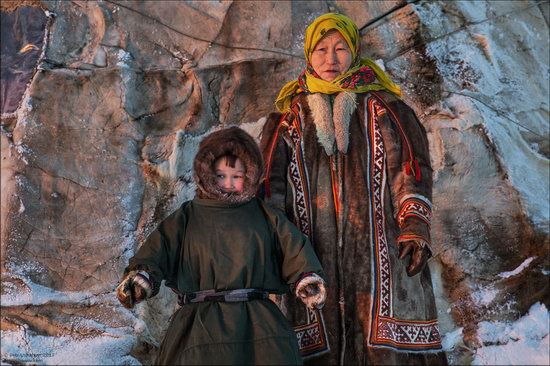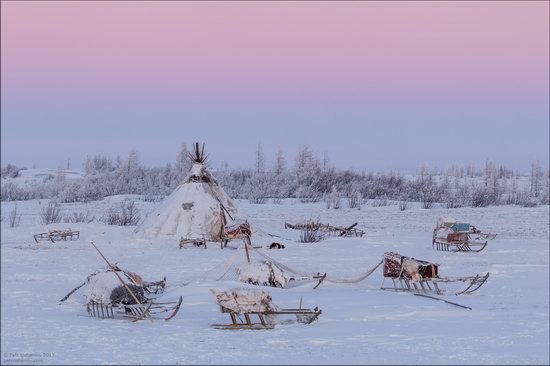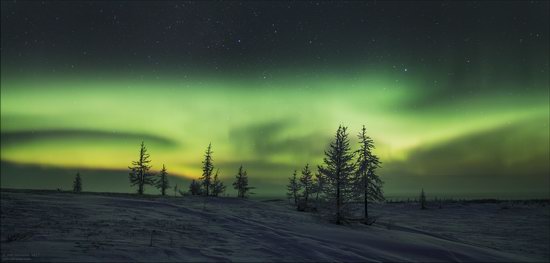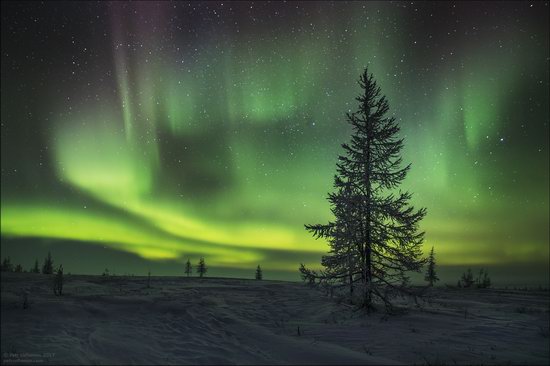 Tags: Tyumen oblast · Yamalo-Nenets okrug
<< Pskov-Caves Monastery – a unique architectural complex
No comments yet.