Iturup is an island of the southern group of the Great Ridge of the Kuril Islands, the largest island of the archipelago, part of Sakhalin Oblast. The island is disputed by Japan, which considers it as part of Nemuro Subprefecture of Hokkaido Prefecture.
According to the most common version, the name of this island goes back to the word "etorop", which is translated from the Ainu language as "jellyfish". The population of the island is about 6,500 people. Iturup Island on Google Maps. Photos by: Andrey Grachev.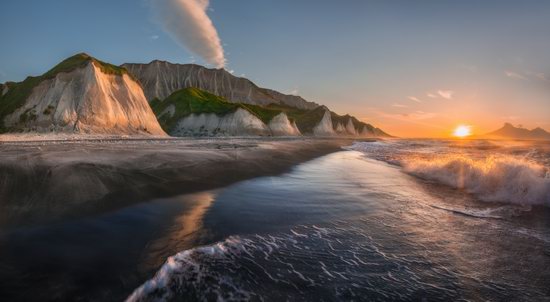 White pumice rocks – one of the symbols of Iturup.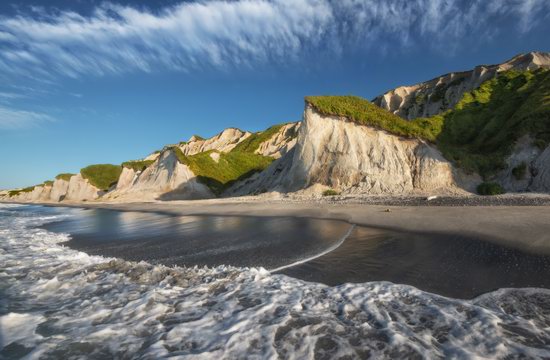 Zolotaya (Golden) Bay.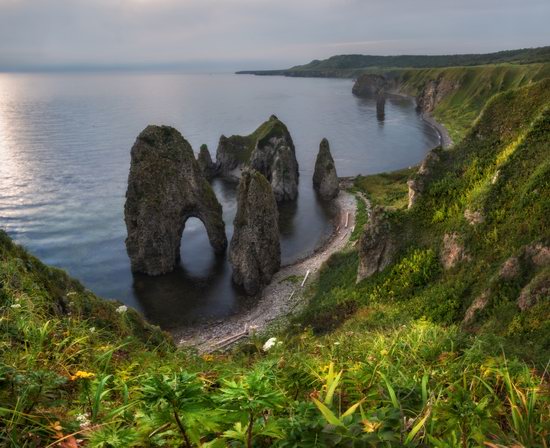 Iturup Island is stretched from north-east to south-west for 200 km, the width ranges from 7 to 27 km. The coastline reaches 581.9 km. This is the land of volcanic massifs and mountain ranges. In total, there are 20 volcanoes on Iturup, of which 9 volcanoes are active.
Atsonupuri Volcano.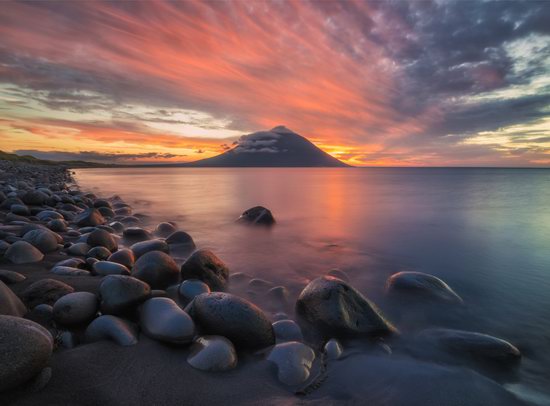 On the slope of Baransky Volcano.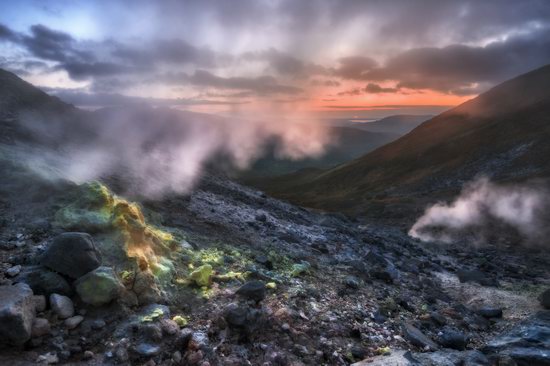 Also there are a lot of waterfalls on the island, including one of the highest waterfalls in Russia – Ilya Muromets Waterfall (141 m), as well as lakes, hot and mineral springs.
Kipyashchiy (Boiling) Stream, Baransky Volcano.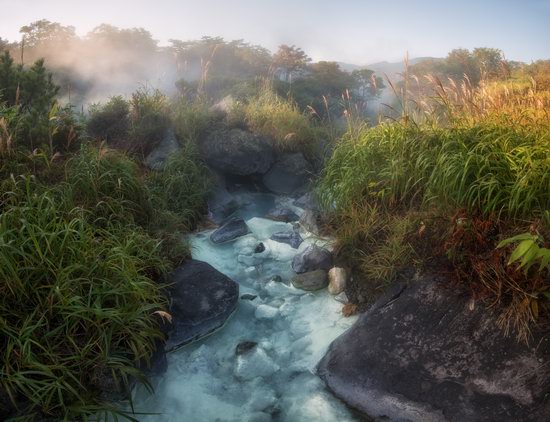 Iturup larch.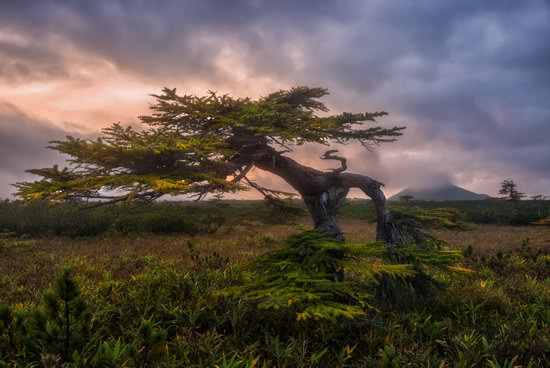 Atsonupuri Volcano.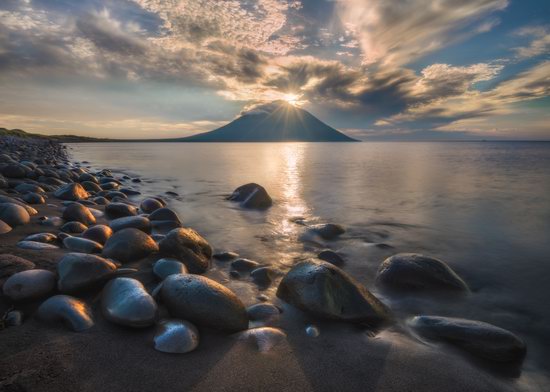 Yankito Lava Plateau.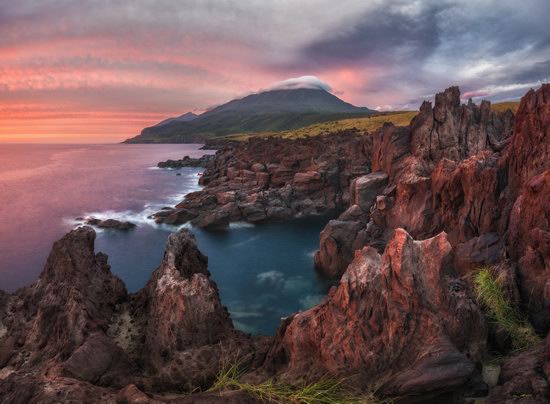 Autumn on Iturup Island.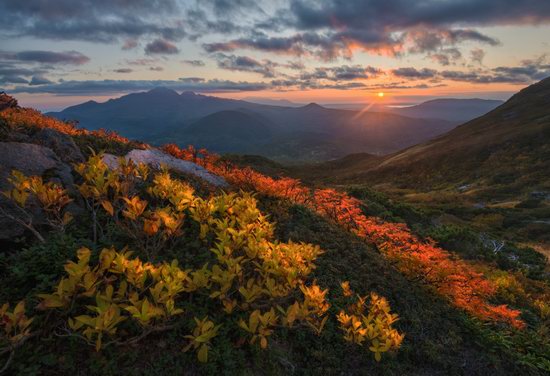 Stokap Volcano.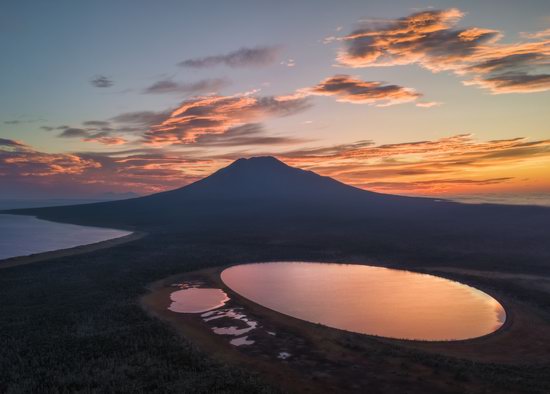 Tags: Sakhalin oblast
<< Tomsk – the view from above
No comments yet.