Sviyazhsk is a historic town with a population of about 240 people located on an island at the confluence of the Sviyaga and the Volga rivers in the Republic of Tatarstan, about 58 km south-west of Kazan.
Founded as a fortress in 1551, it became the base of Russian troops during the siege of Kazan, the capital of the Kazan Khanate, in 1552. Sviyazhsk became the first Orthodox town in the Middle Volga region, the center of the Christianization of the peoples of the Volga region. Sviyazhsk on Google Maps. Photos by: Alexander Butenko.
Sviyazhsk River Station.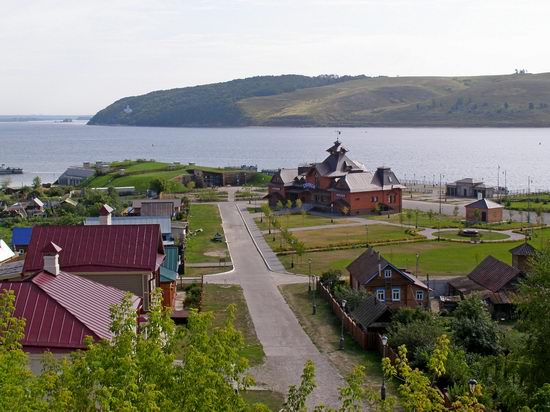 Originally wooden, churches and monasteries of Sviyazhsk were gradually replaced by stone buildings. Due to the abundance of monasteries, Sviyazhsk became known as the "monastery town."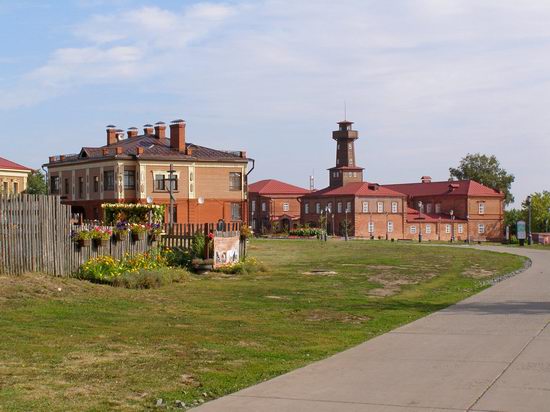 Sviyazhsk Fire Station.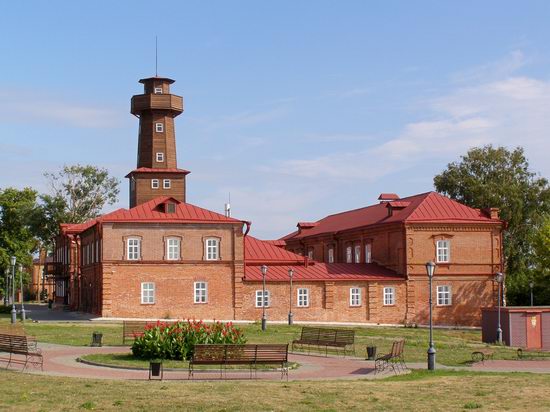 In 1957, as a result of the construction of the Kuibyshev reservoir, Sviyazhsk was surrounded on all sides by water and turned into an island town.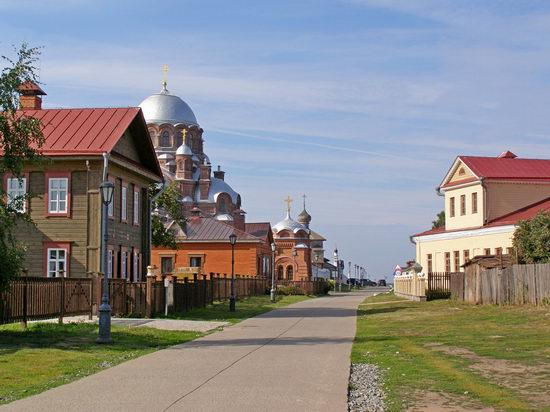 Cathedral in the Name of the Icon of the Mother of God "Joy of All Who Sorrow" (1898-1906) – the largest church in Sviyazhsk built in the so-called Russian-Byzantine style.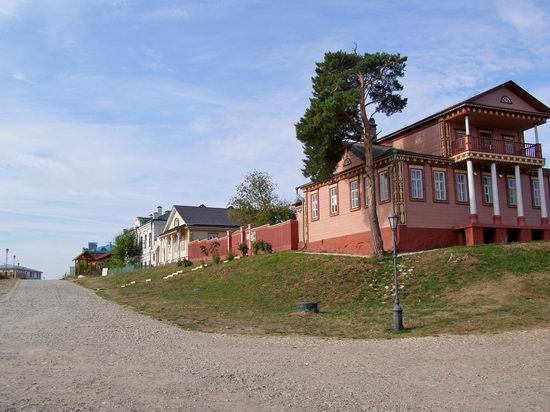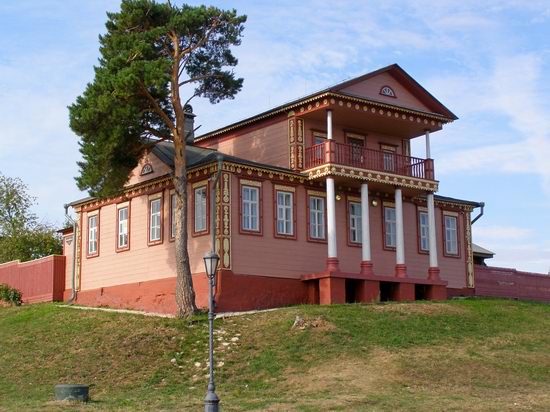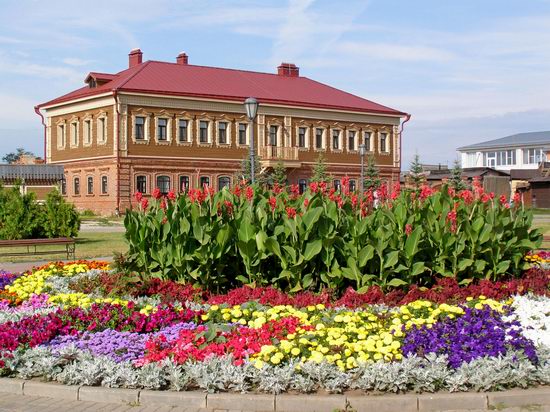 In 2008, a dam was opened with a highway connecting Sviyazhsk with the left bank of the Sviyaga. On July 9, 2017, the architectural ensemble of the Sviyazhsk Assumption Monastery was included in the UNESCO World Heritage List.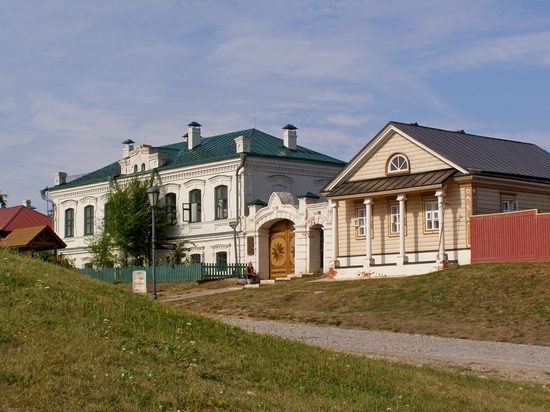 Trinity Church (1551) – the oldest church in the Middle and Lower Volga region and the only preserved building of the original wooden town of Sviyazhsk. It has unique cultural and historical value as one of the oldest wooden churches in Russia.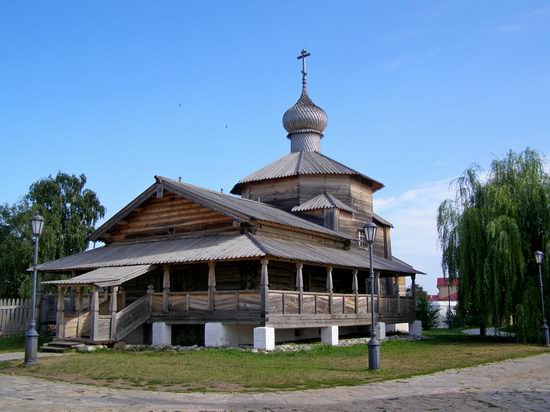 Sviyazhsk Assumption Monastery.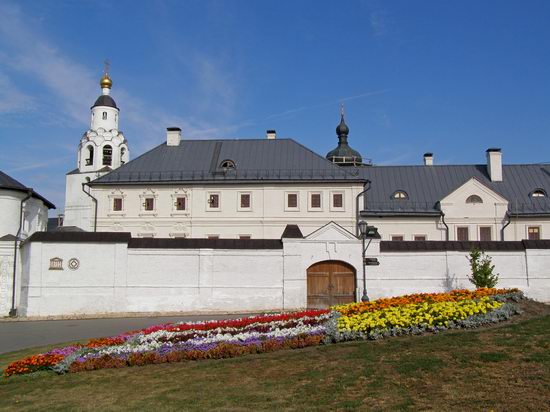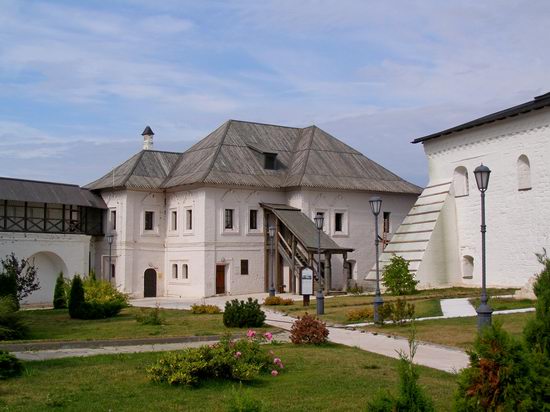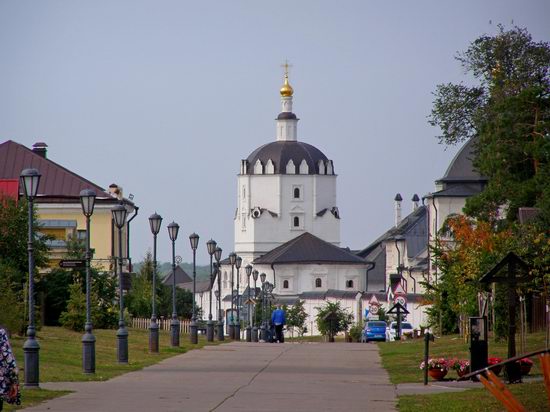 Today, Sviyazhsk is one of the most popular tourist sites in Tatarstan.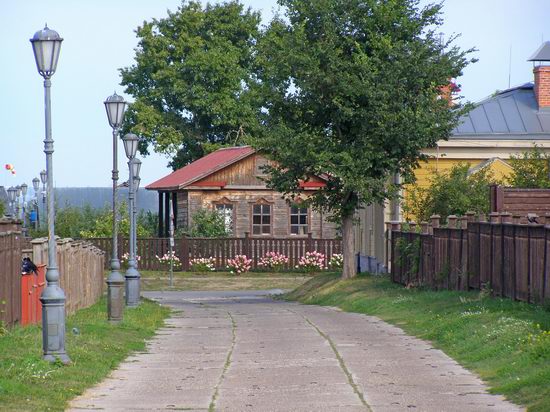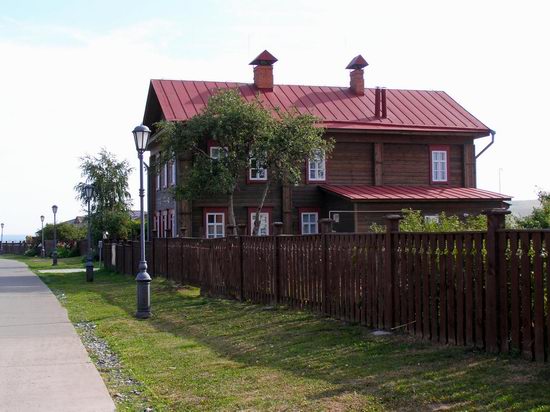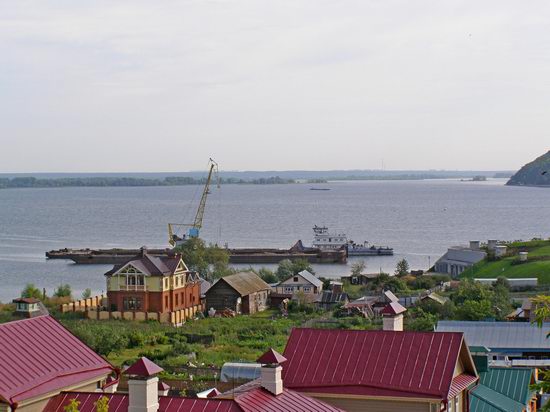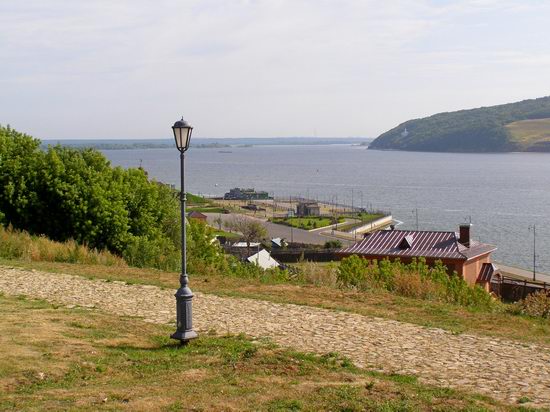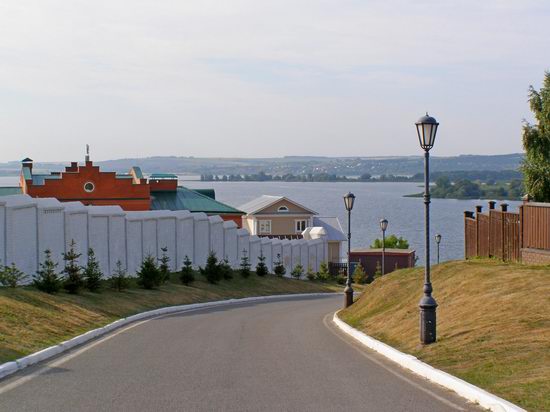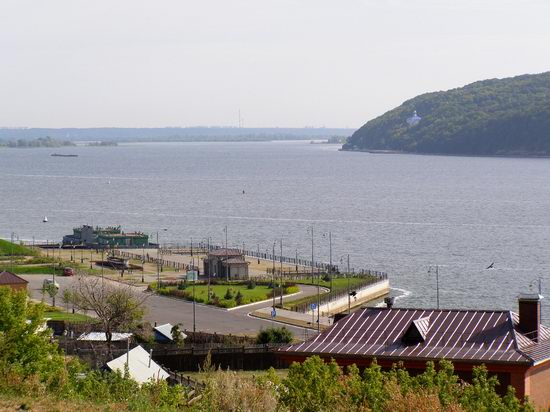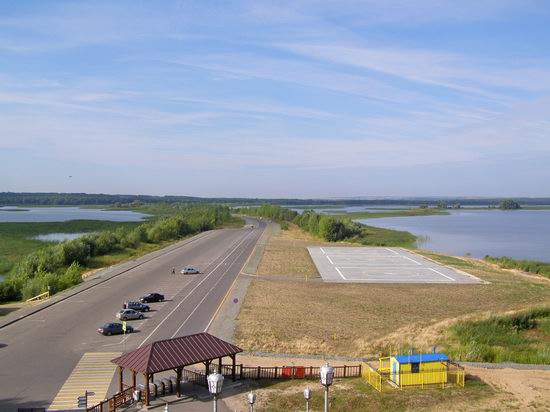 Sviyazhsk from above. Photo by: Evgeny Shelkovnikov.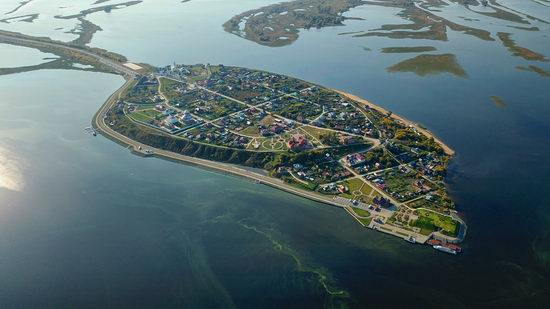 Tags: Kazan city · Tatarstan Republic
<< Rybinsk – the view from above
No comments yet.