Rybinsk, first mentioned in 1071, is the second largest city in Yaroslavl Oblast located on the banks of the Volga River, about 87 km northwest of Yaroslavl and 313 km north of Moscow.
During the time of the Russian Empire, it was the country's largest grain trading center. After the construction of the Rybinsk Hydroelectric Power Station in the 1930s, the Rybinsk Reservoir located to the north-west of the city, became the largest artificial reservoir in the world of its time. Photos by: Roman Smirnov.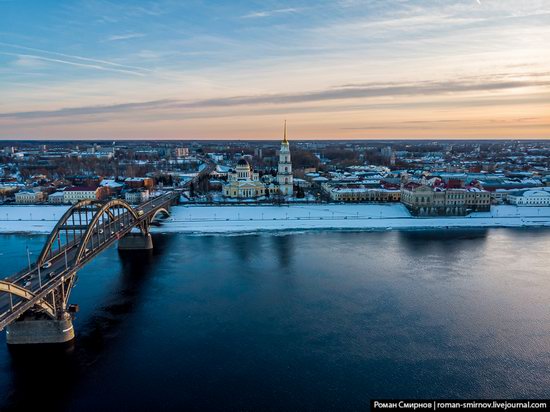 The historic center of Rybinsk with buildings of the 18th – early 20th centuries is of great value.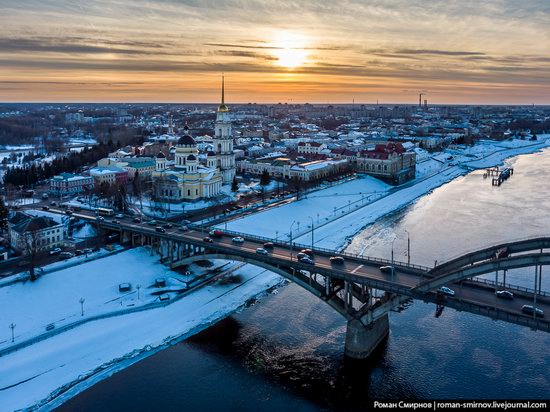 Transfiguration Cathedral (1838-1851) – the main church of Rybinsk.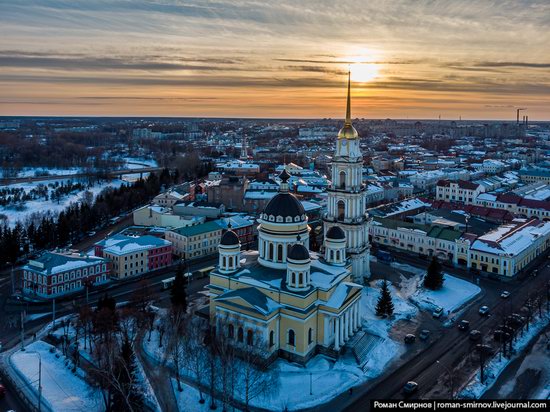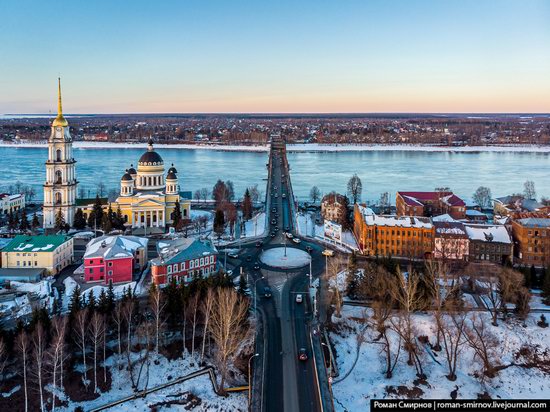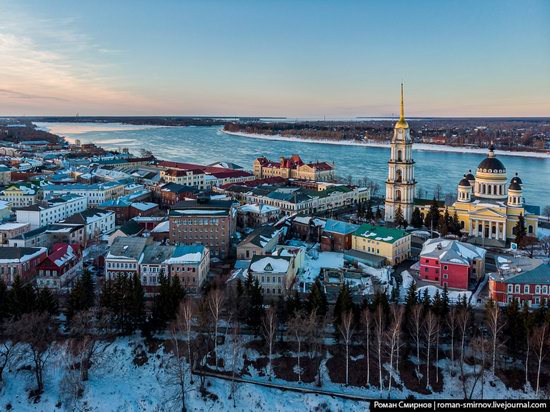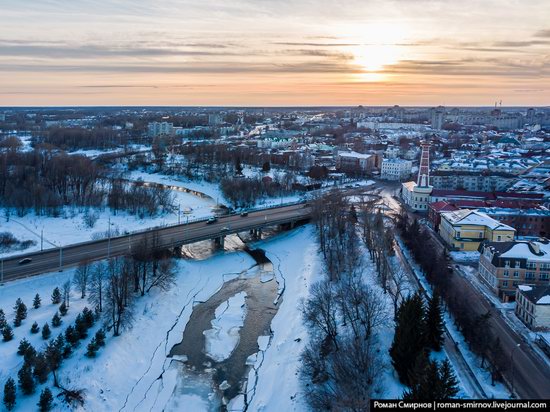 Rybinsk Fire Tower (1912) – one of the highest in Russia (48 meters).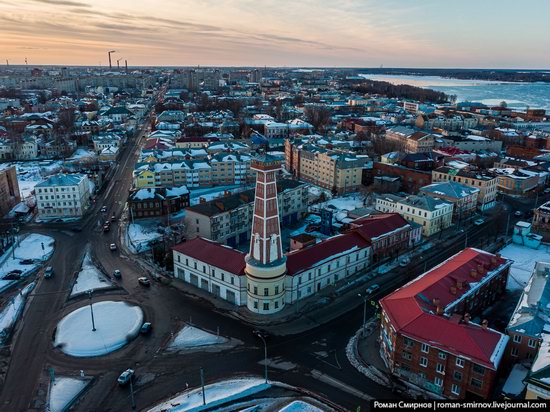 Rybinsk Bridge (1963) – an automobile and pedestrian bridge over the Volga River.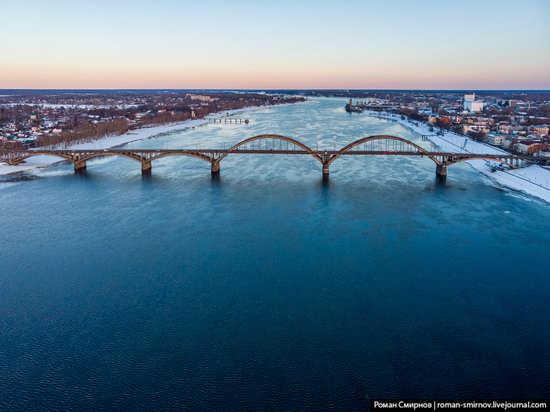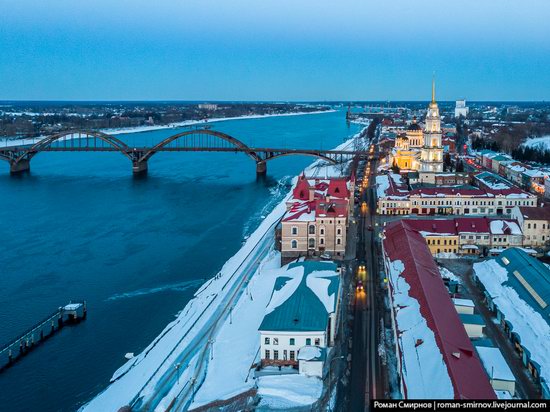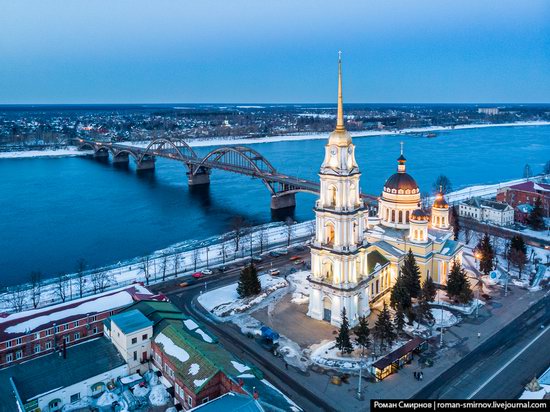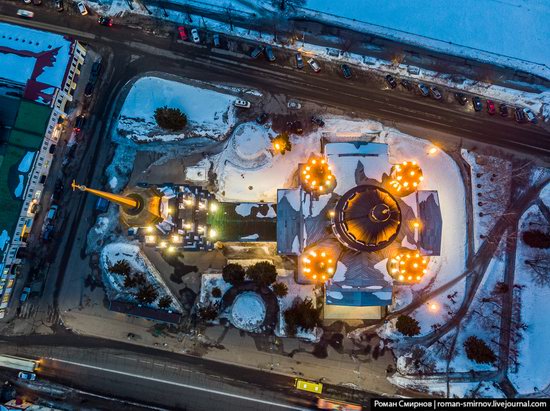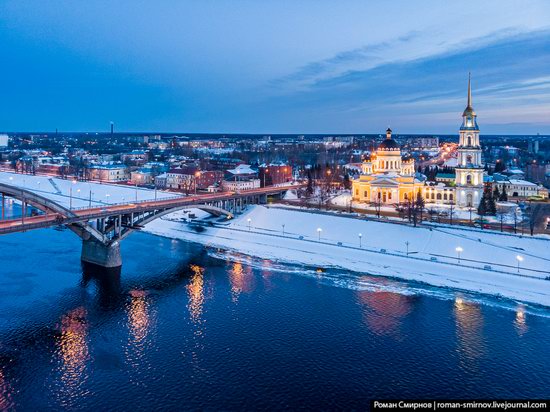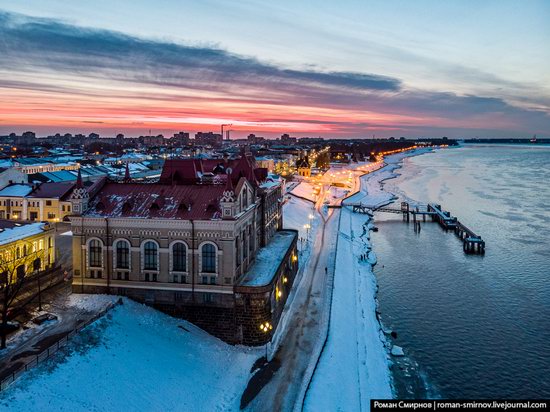 Tags: Rybinsk city · Yaroslavl oblast
<< Syzran – the view from above
No comments yet.