Russia has quite a history when it comes to gambling. The biggest country in the world initially experienced a ban in the 1920s under the Soviet Union. It wasn't until 1989 that the country opened its first gambling place in Moscow.
During this time, poker became quite popular with slot machines being brought into hotels. The casino business grew to about 50 casinos by 2002 in Moscow. However, in 2009 the situation changed entirely after Prime Minister Vladimir Putin authorized a wide-scale ban on the practice leaving only 4 designated legalized areas.
The minister went further to ban online gambling completely. Gambling sites have been blocked further by internet service providers.
So, gambling in Russia is a very tricky topic, as things have remained the same nowadays. What's worse is that the gambling scene in Russia might stay like this in the unforeseeable future.
However, despite all the rules put in place, this doesn't mean that you will not find quality and reliable online and ground casino sites in the country. Fortunately, we have done all this hard work for you by creating a detailed guide to places where you can gamble in Russia. Don't assume that the restrictive laws will stop you from finding an incredible gambling spot!
Altai Republic
This relatively small area is found in the Russian Siberia. It is popular for its incredible natural landmarks, including Chulyshman Valley, Mount Belukha, Lake Teletskoye, etc. As a matter of fact, this is a great destination for outdoor activities such as kayaking, bungee jumping, hiking, and horseback riding.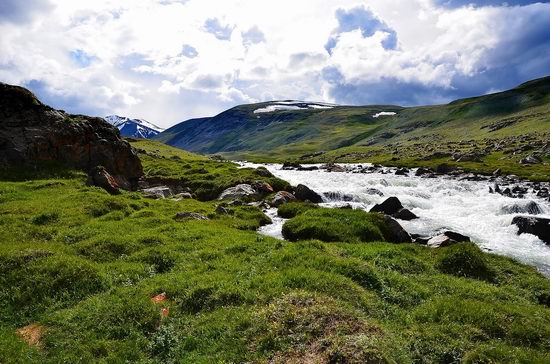 It is also known for the "Altai Palace Casino," which is found in Gorno-Altaysk. It was launched in 2014, offering the visitors the games like poker, roulette tables, baccarat, Blackjack, and over a hundred slots to play.
Primorsky Krai
This area is really far from Kaliningrad. Primorsky Krai is found on Russia's Pacific coast across from Japan. This region is mainly marked by Vladivostok, which is the biggest city in the area. Besides, it has a port.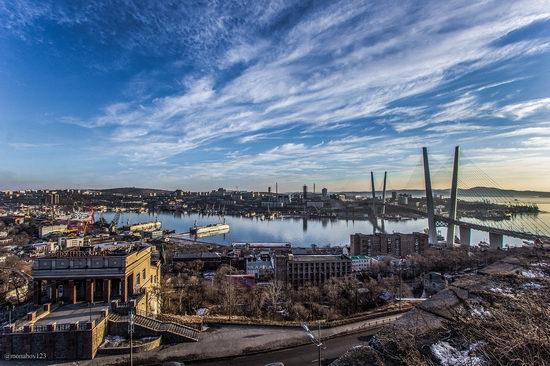 Also, according to BBC News, Vladivostok is somehow becoming a gambling hub with several casinos in the area, with more being constructed. It could end up being Russia's main center, maybe to rival several other casino hotspots located in Southeast Asia like Macau.
Currently, the oldest gambling facility in Primorsky Krai is "Tigre de Cristal" after being launched in 2016. Other famous casinos in the area include CJSC Shambala and Naga.
Kaliningrad Oblast
According to BBC News, the Russian exclave is found between Poland and Lithuania. Because of this, the Kaliningrad Oblast is arguably the most accessible area of Russia to people traveling from Europe, even though the destination tends to be a relatively light target for tourists.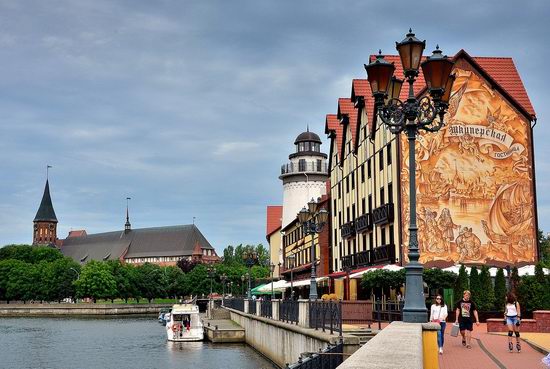 There are several intriguing old museums and cathedrals you can enjoy. However, the casino may just be the leading attraction in this region. Referred to as "Sobranie Casino," this casino is the most popular one in the region with 350 gaming machines and various blackjack tables, roulette, and poker rooms.
Krasnodar Krai and Sochi
Krasnodar is a destination in Russia that is traditionally appealing for travelers since it is found in the southern region of Russia. In this region, the gambling zone comprises the city of Sochi and the complex "Azov city," which was specially made famous for hosting the Winter Olympics in 2014.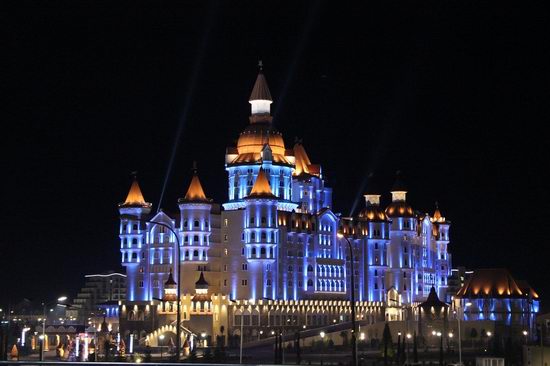 As its name implies, the Sochi Casino and Resort is found in Sochi, and it is among the best casinos in the country. It is not only the biggest but also the most popular casino in Russia. The casino complex was launched in 2014, and it is popular for hold 'em poker, roulette, Blackjack, as well as over 500 slot games.
This is the first casino in this region, and there are plans underway to open more casinos in the region in the nearest future. Soon, Sochi will turn out to be among the largest gambling locations in Europe.
Online Casino Sites
Despite the laws put in place, there are so many online casinos for gambling in Russia. Players can access sites that provide tons of games, huge bonus offers, regularly rewarding promotions, lucky draws, and competitions.
Besides, most of these casinos have various banking options, as well as a 24/7 support team. For instance, Sun Palace Casino has been in the game for so long, wowing its members around the world with its incredible features.
It has been in the industry for the past 18 years, making it among the oldest online casinos. While the site may need updating, it provides its clients with a comprehensive set of tools, including a range of online slots, classic games, table games, as well as live casino games.
They've been supplied by various leading software providers in the industry. So, you should expect high performance as well as great quality. So, if you're a gambling fan that's in Russia, you can check out any of the ground facilities. Even if you're too far from at least one of them, there are tons of online casinos to choose from.
Where to Gamble in Russia
According to BBC News, despite the restrictive laws in Europe, believe it or not, there's an overwhelmingly large number of casinos for players to choose from in Russia. You'll be so overwhelmed that finding the right site could be hard. Still, our compilation should make it a little easier for you.
You should expect quite the high-level, highly regarded, and accessible gaming experiences at any of these places. Also, expect a range of games as well as remarkable customer service in these spots.
There's a casino for everyone. So, expect to get just what you're looking for in at least one of these destinations. With our list, rest assured that you're getting nothing short of the best.
Tags: No tags
<< The Historic Island Town of Sviyazhsk
No comments yet.