Yakutsk is surrounded by many hills. In the Soviet era the tunnel in one of them, located near the mountain Chochur Muran, was used as a huge cellar for food storage. In November 2008, tourist center "The Kingdom of Permafrost" was opened here.
At the entrance to the "Kingdom" visitors receive warm coats and boots. It is necessary because in summer the temperature in the tunnel is minus 4 degrees Celsius. But in winter the temperature does not fall below minus 10 degrees C, so after minus 50 degrees C outside it is a good place to get warm. Photos by Alex Cheban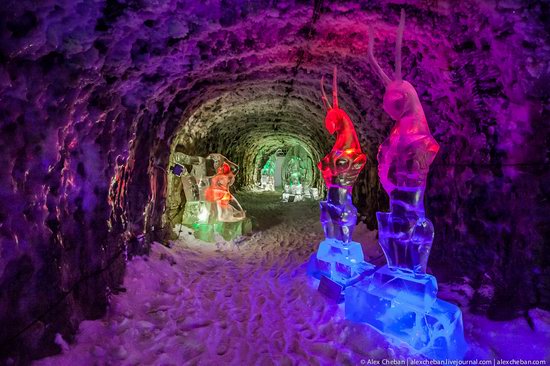 If you look at the walls, you can see with your own eyes what permafrost is: all the moisture in the soil is frozen, and the soil is literally riddled with icy veins. The depth of frost soil in Yakutsk is about 300 meters.
Ice forms crystals, shining in the colored light. The tunnel is divided into several halls. Be careful – the "kingdom" has very slippery floors!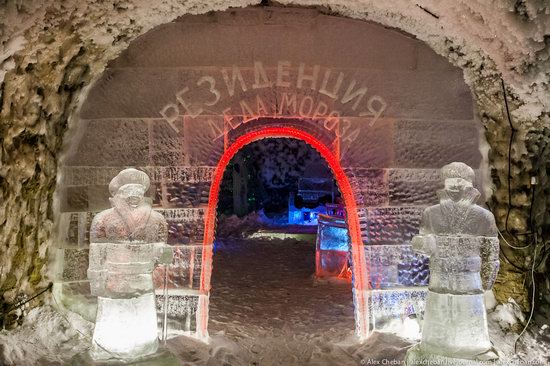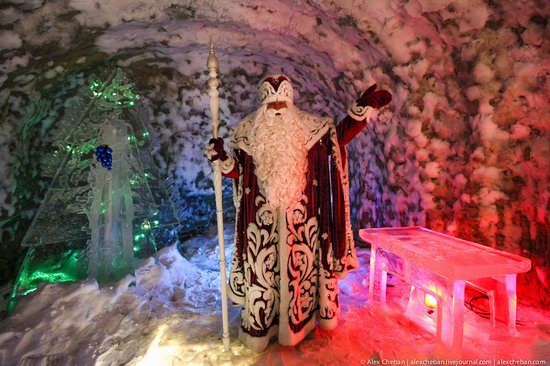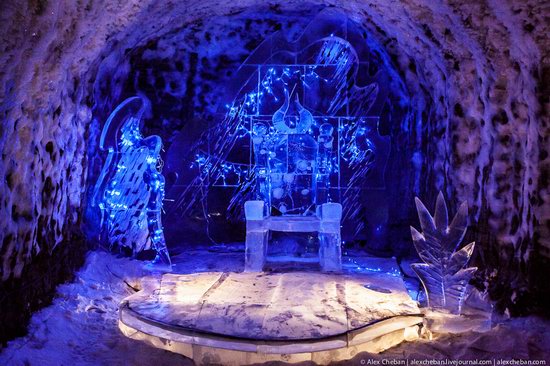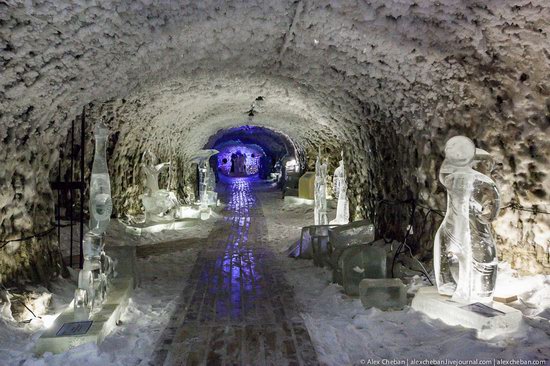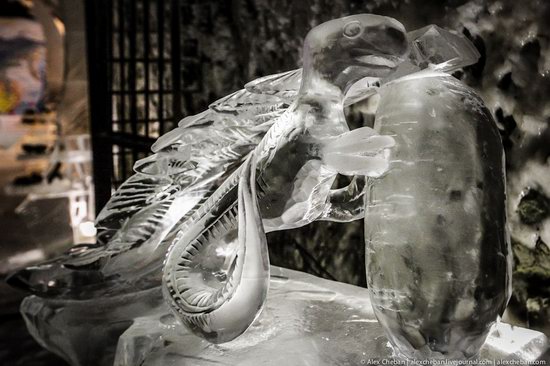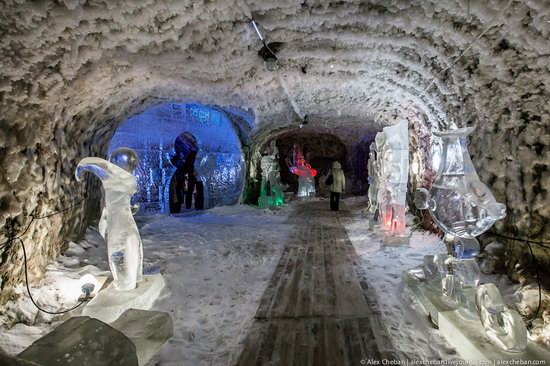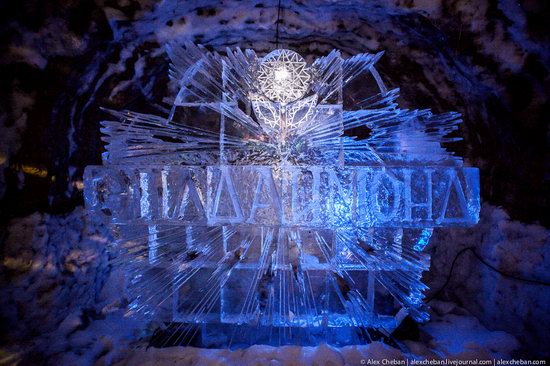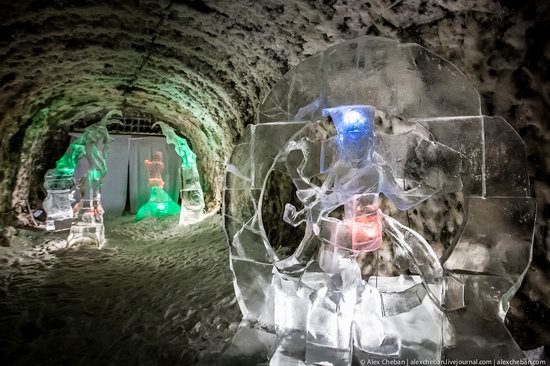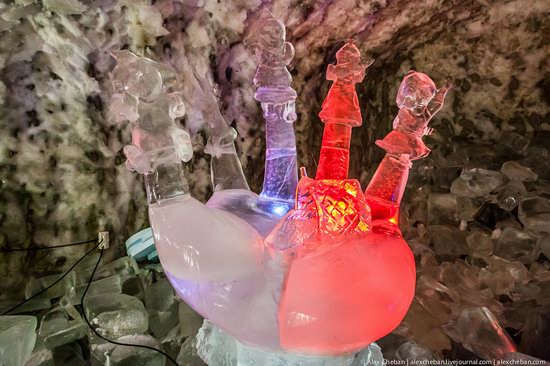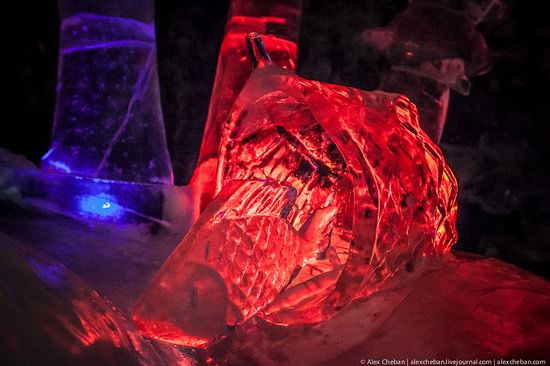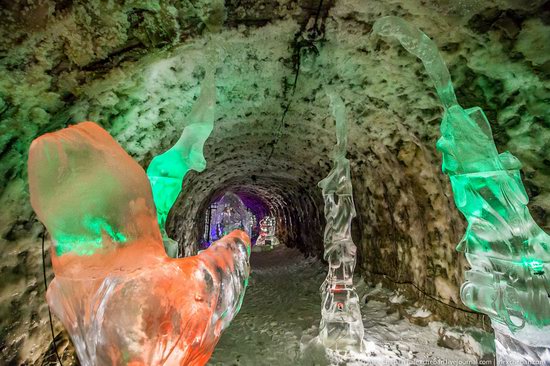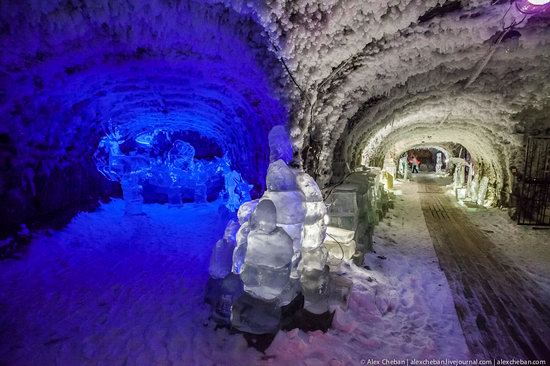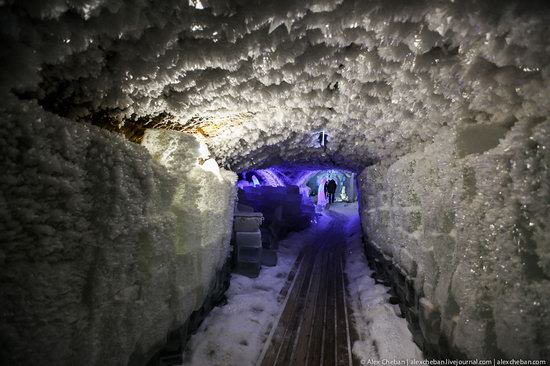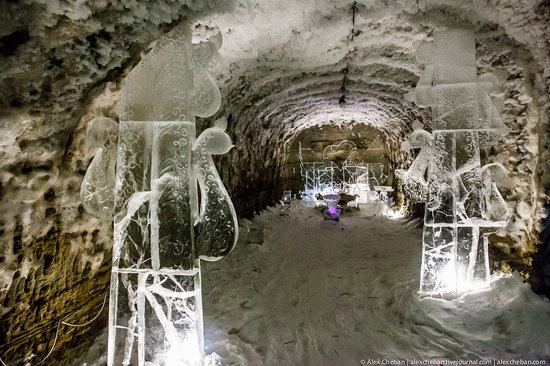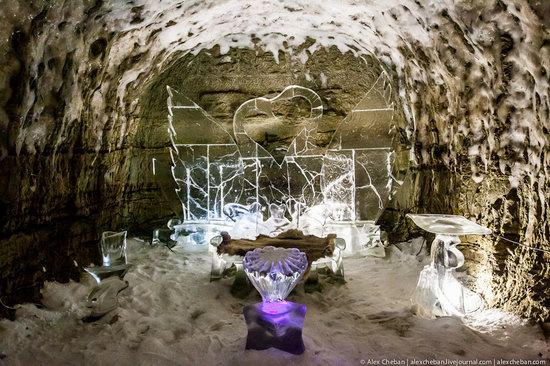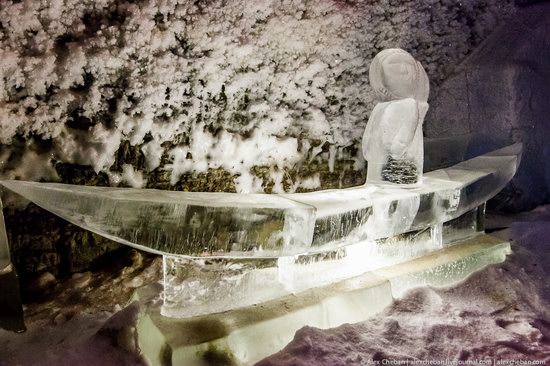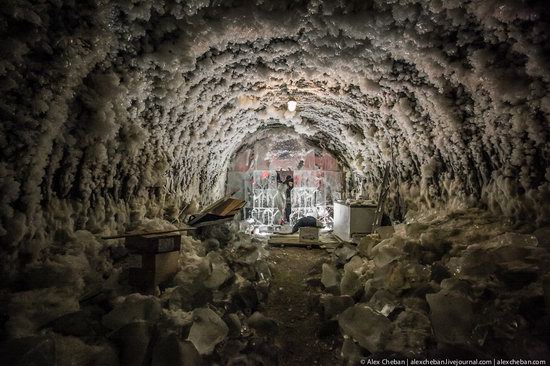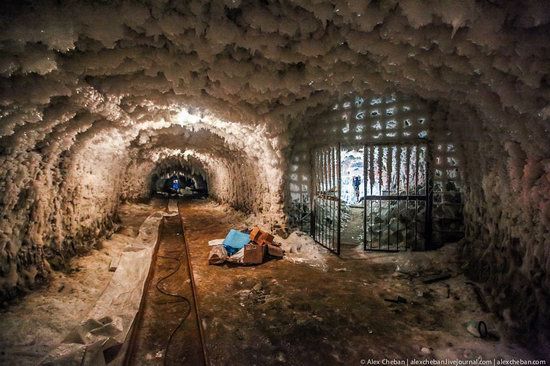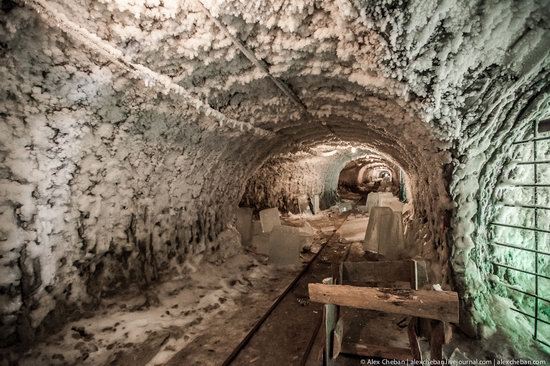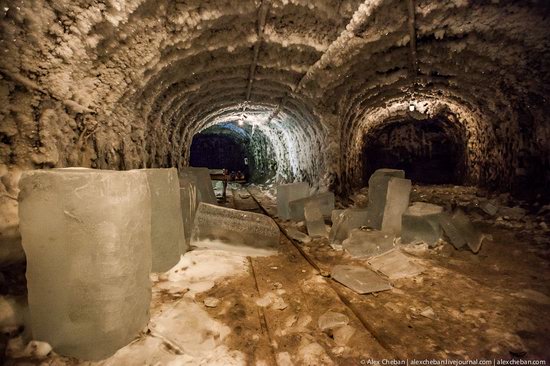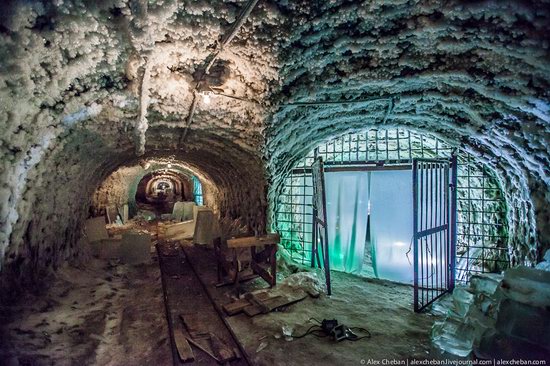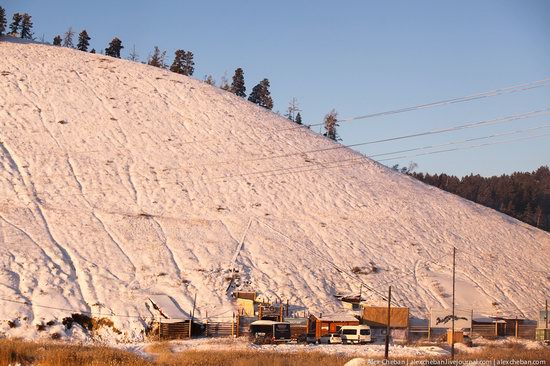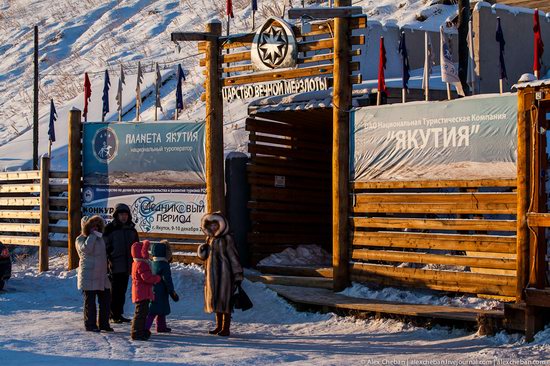 Address: Yakutsk, Mount Chochur Muran 7 km, 1. Opening hours: every day from 11:00 to 19:00.
Tags: Yakutsk city
<< Murmansk – the largest city north of the Arctic Circle
1 comment