On the central squares and streets of almost every city, town, and even village of the former Soviet Union, you can easily find a monument to Vladimir Lenin. Yelabuga, a small town in the Republic of Tatarstan, is no exception.
The town has probably the most unusual monument to Lenin in Russia. Just look at this marvel of monumental sculpture – the high stele with the tiny bust of Lenin on top. Photos by: Anton Petrus.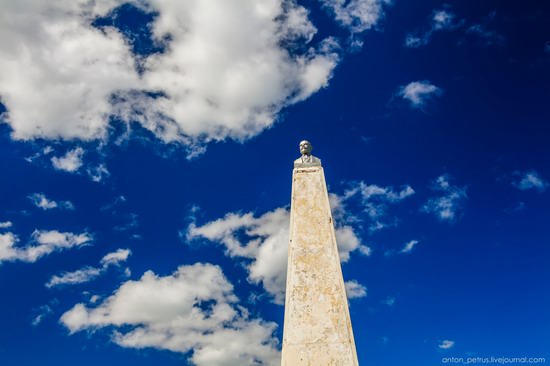 This monument appeared in November 1925, almost immediately after Lenin's death. The author of the bust was the Moscow sculptor S. Merkurov.
In 2004, the decorative wall of bricks was erected behind the monument. The wall mimics the top of the Kremlin walls in Moscow.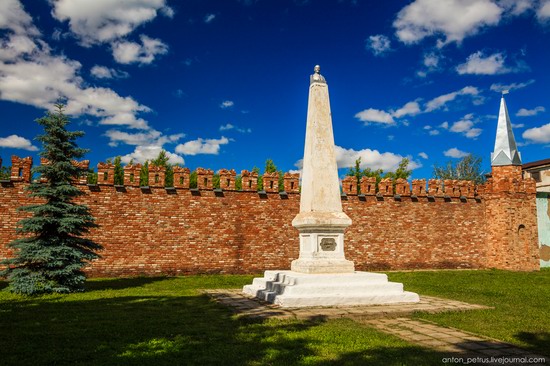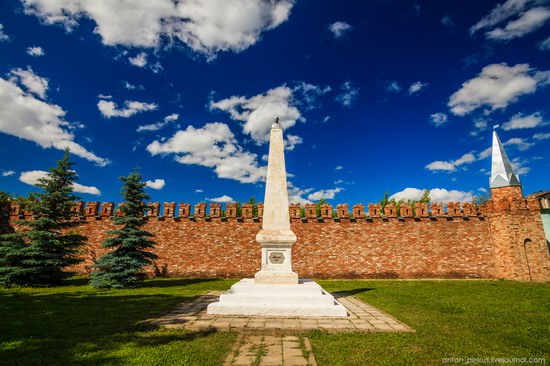 Tags: Tatarstan Republic · Yelabuga city
<< Russian civilian and military clothing in the 14th-18th centuries
No comments yet.