Park "Krasnodar" (unofficially "Galitsky Park") is a city park with an area of about 23 hectares located next to the stadium of the football club "Krasnodar", northeast of the center of Krasnodar, one of the fastest developing cities in Russia.
The park was created with funds from businessman Sergei Galitsky and opened on September 28, 2017. More than 2.5 thousand trees are planted in this park: oak, hornbeam, alder, bonsai, poplar, pine, tulip tree, maple, thuja, decorative plum, and one baobab. Park "Krasnodar" on Google Maps. Photos by: Slava Stepanov.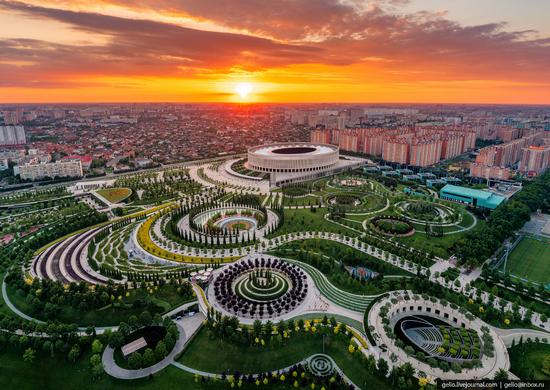 The construction of the park began in the fall of 2016. The project was developed by the German architectural bureau GMP International. In 10 months, during which work was going on, it was possible to create a beautiful recreational facility with many walking paths, ponds, zones for active leisure, and other interesting areas.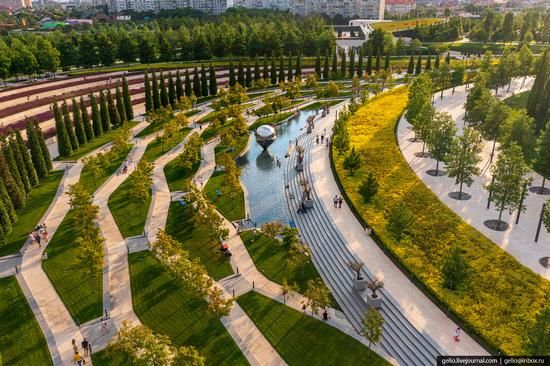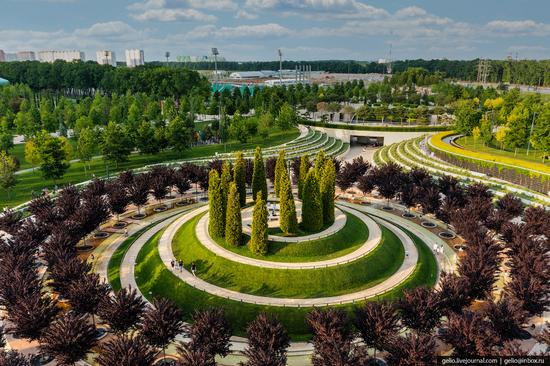 The territory of the park is divided into 30 recreation zones for every taste: from walking with children and watching a movie in the open air to practicing active sports. Among them are a summer amphitheater, labyrinths, playgrounds, a cafe, a rope park, a skate park, a climbing wall, a terraced garden, a fountain, an English park, and much more.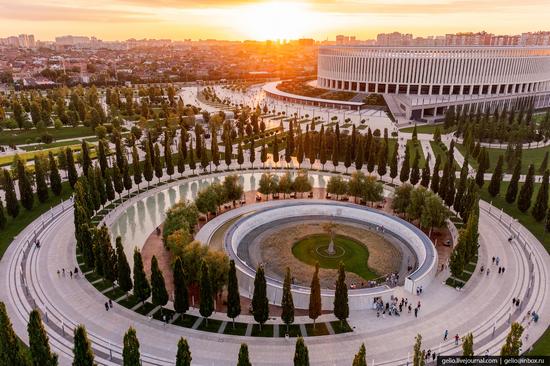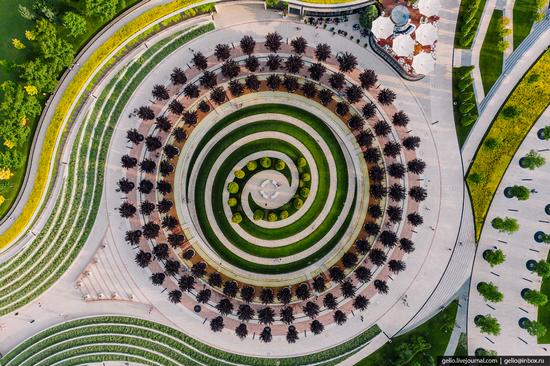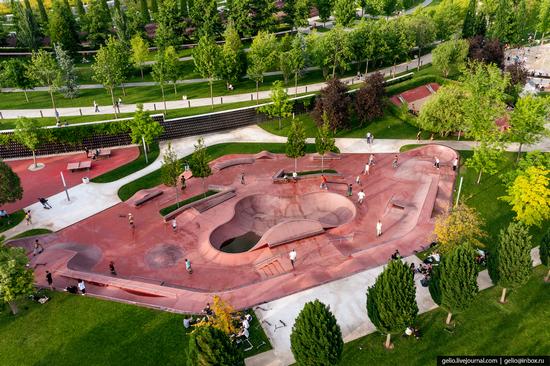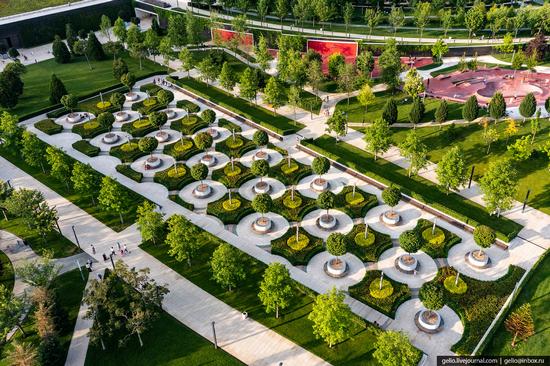 All objects of this urbanistic natural complex consist of spirals, bends and hemispherical lines, which are especially noticeable from a height.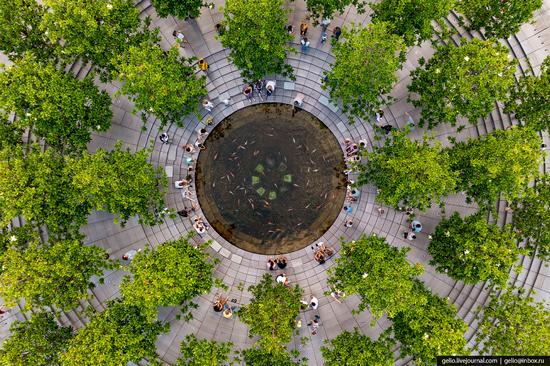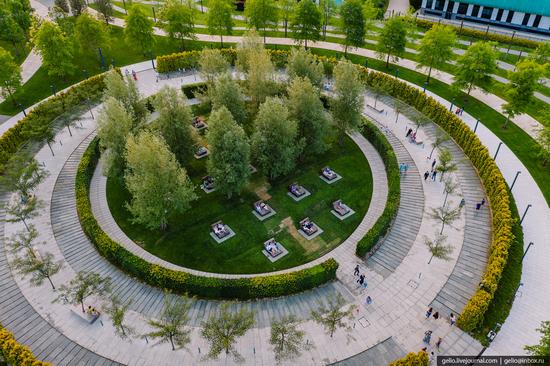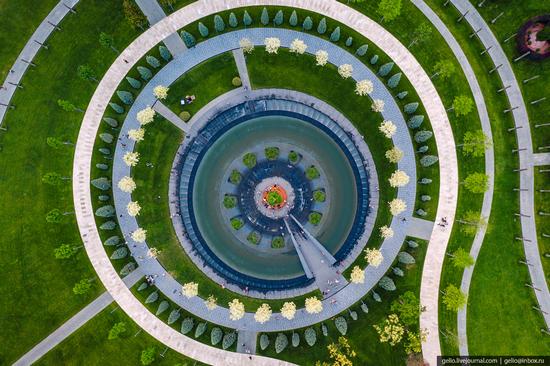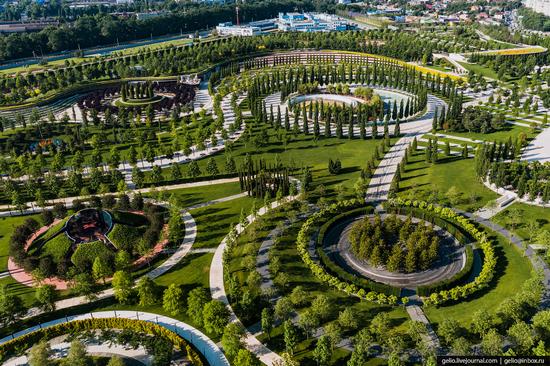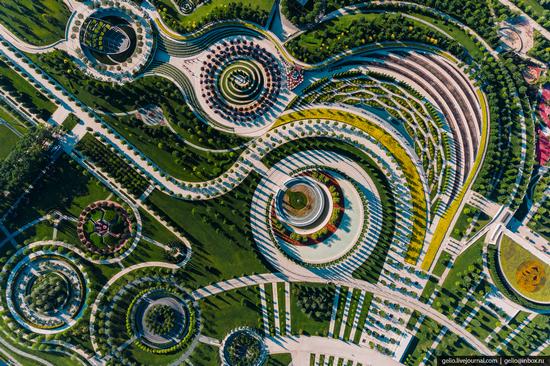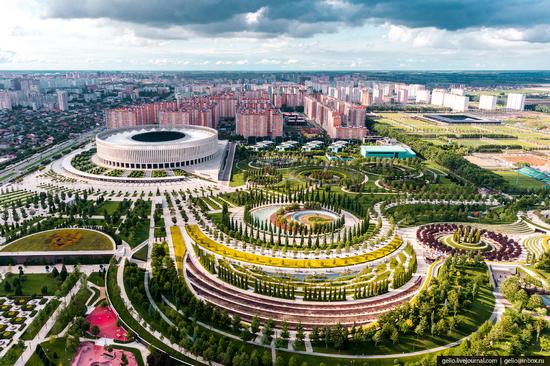 The lighting of the park is an integral part of the original design project.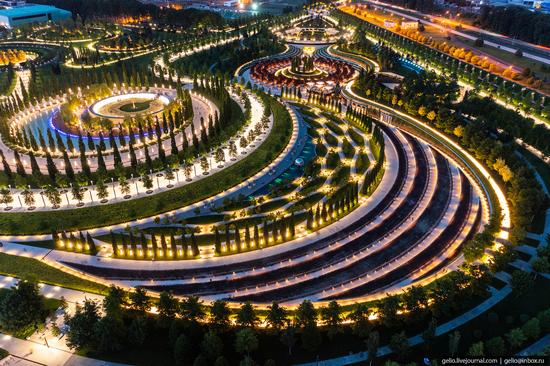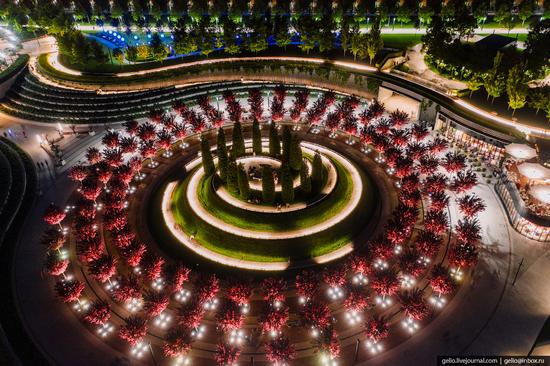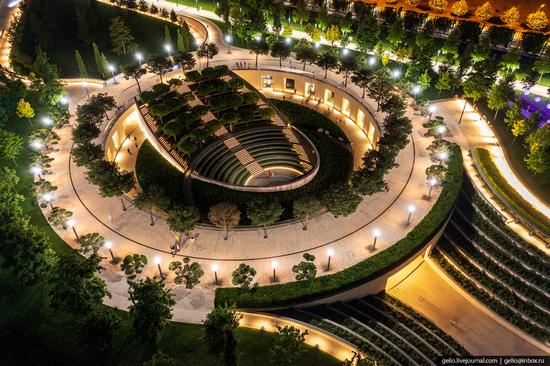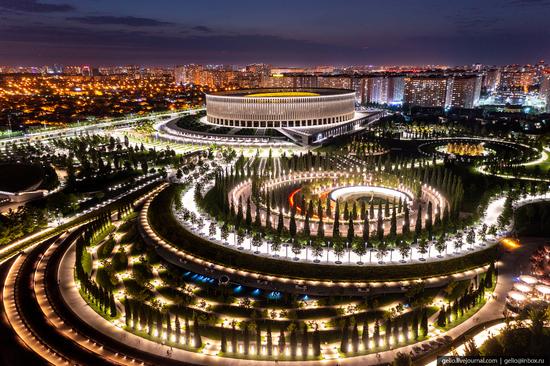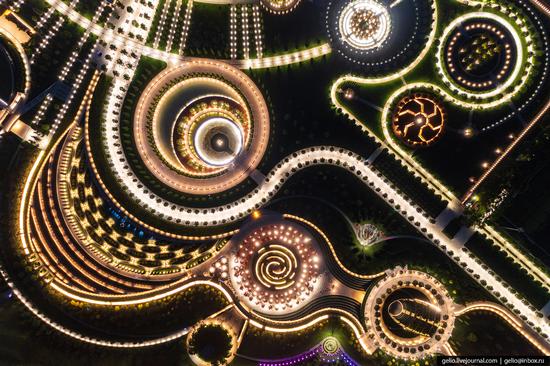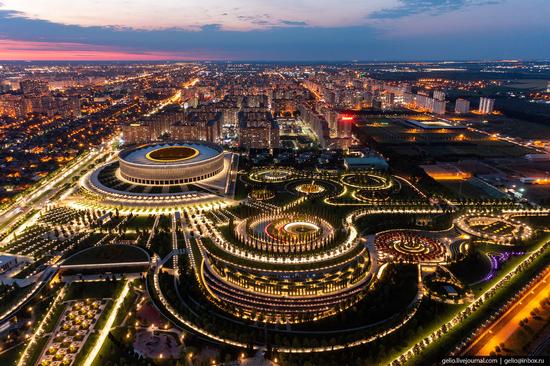 Tags: Krasnodar city
<< Uelen – the easternmost settlement of Russia and Eurasia
No comments yet.