The park complex of the history of equipment named after K.G. Sakharov is an open-air museum located on the outskirts of Avtozavodsky district of the city of Tolyatti.
The museum has more than 460 exhibits showing the development of the automobile, armored, aviation, railway equipment, as well as missile and artillery, naval armaments. Equipment History Park in Tolyatti on Google Maps. Photos by: Konstantin Antipin.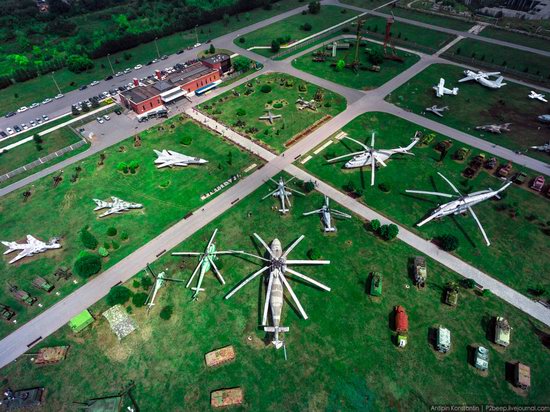 There are various weapons of the world wars times: bastion guns and 122-mm howitzer (1910/30), the Soviet tanks T-34, IS-3, T-70, the Czech tank «PzKpfw 38t», multiple launch rocket system BM-13 "Katyusha", self-propelled artillery unit ISU-152, anti-aircraft gun "Bofors" and other exhibits.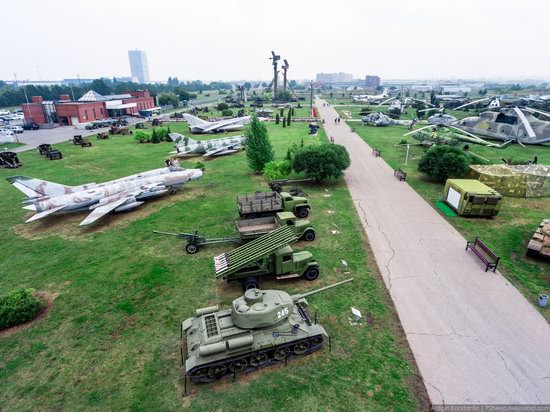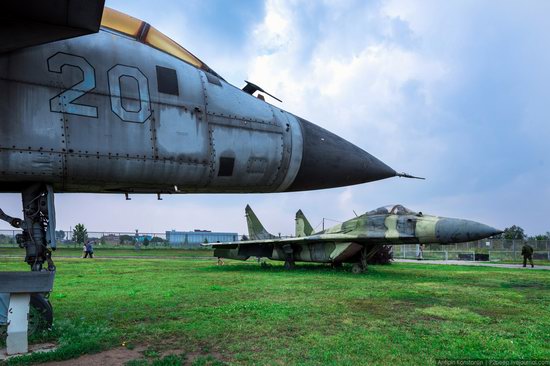 MiG-15UTI (training aircraft).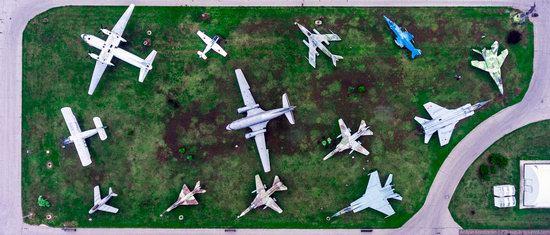 IL-14 with MiGs on the left side and Yaks on the right side.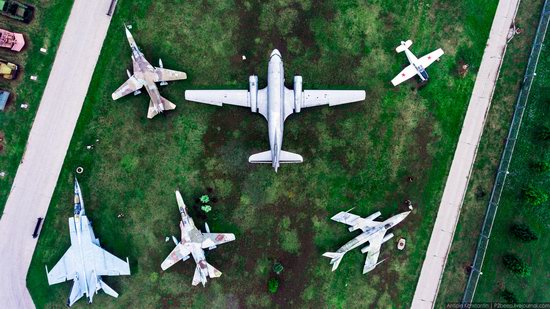 An-2 and An-26.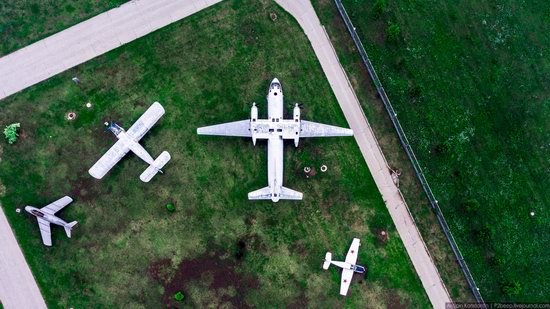 Tu-16.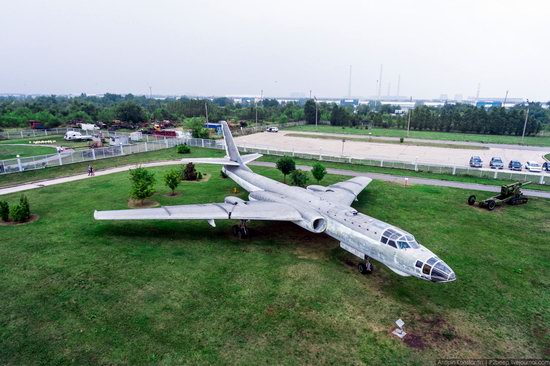 Mi-6.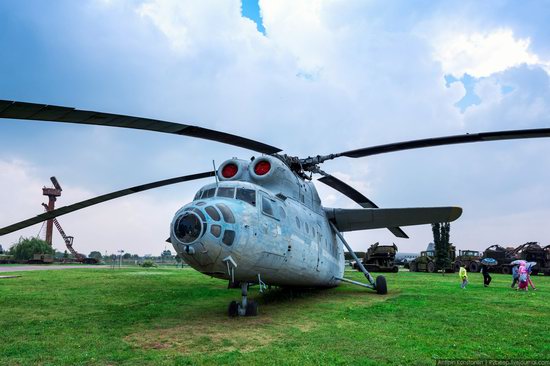 Mi-26 – the world's largest commercially available transport helicopter.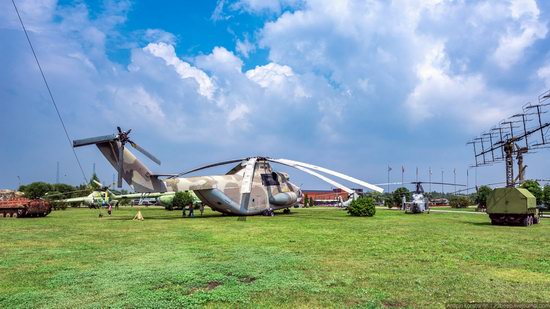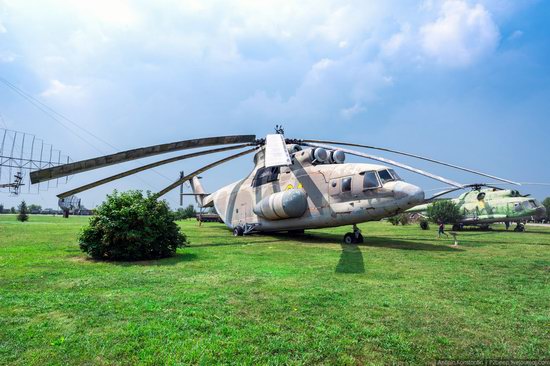 There are a couple of small hangars.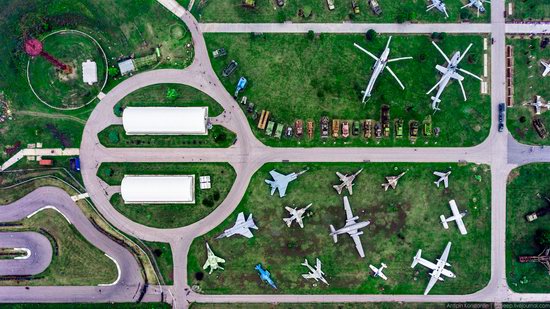 In one of them you can see experimental and sports cars made by the Russian car manufacturer AvtoVAZ.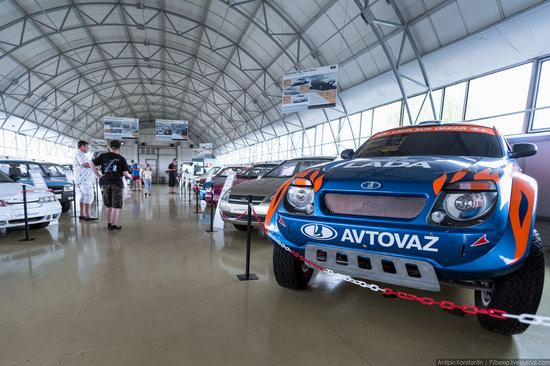 Pond with fish.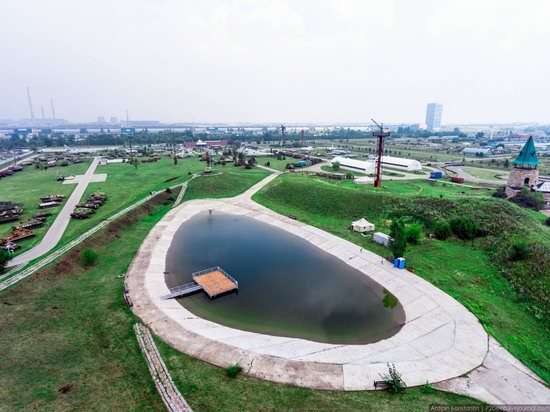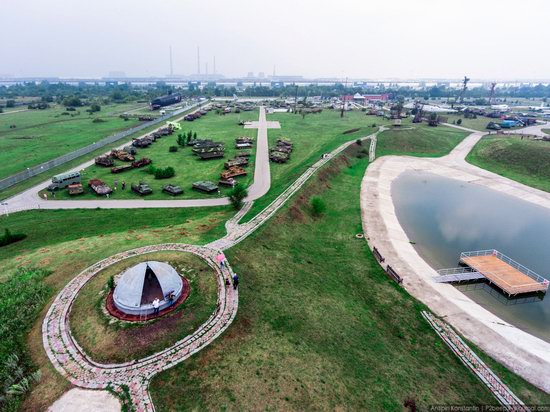 Radar station.
The submarine B-307 is of particular interest. The submarines of this project are one of the largest diesel submarines in the world.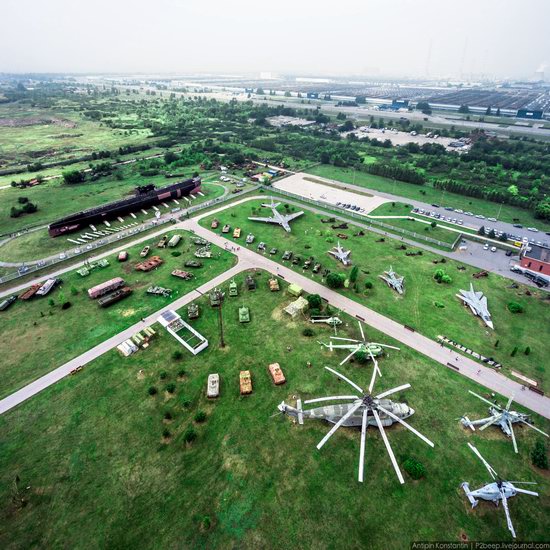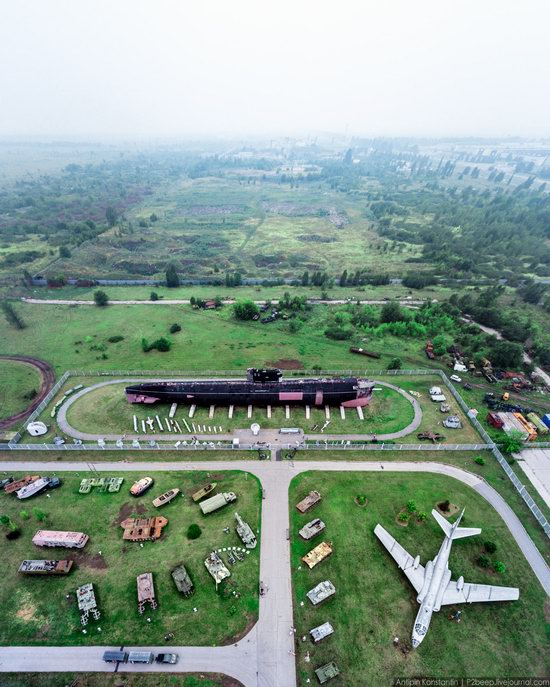 The second territory of the museum has rocket and space, railway exhibits.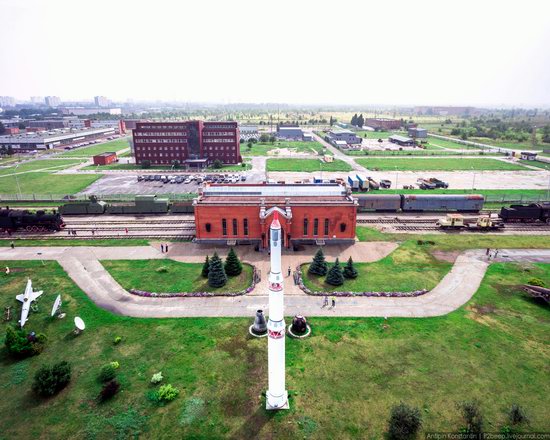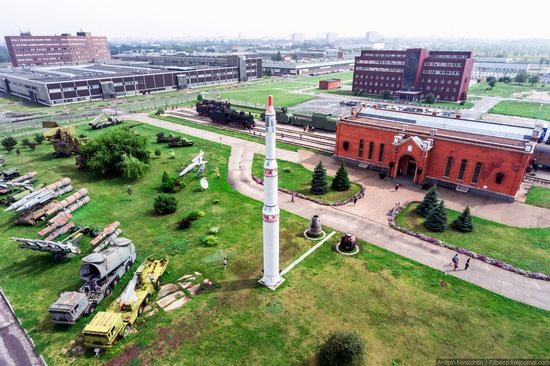 We recommend to visit this museum if you come to Samara or Tolyatti.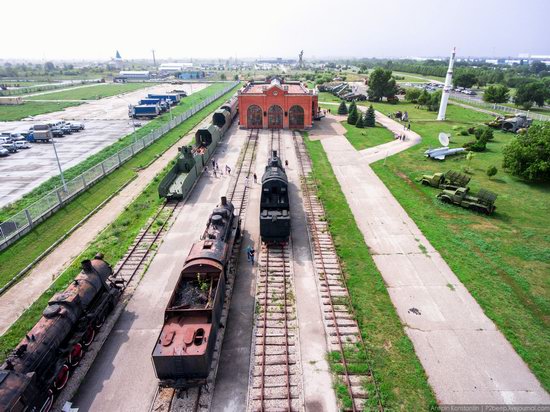 Tags: museum · Samara city · Tolyatti city
<< Kaliningrad – the view from above
No comments yet.