Khabarovsk is a city with a population of about 607 thousand people, the administrative center of the Far Eastern Federal District and the Khabarovsk region. It is one of the largest political, educational and cultural centers of the Russian Far East.
The city is located at the intersection of international rail and air transport routes near the border with China. Khabarovsk, named after Yerofey Khabarov (the Russian explorer of the 17th century), was founded in 1858. Photos by: Slava Stepanov.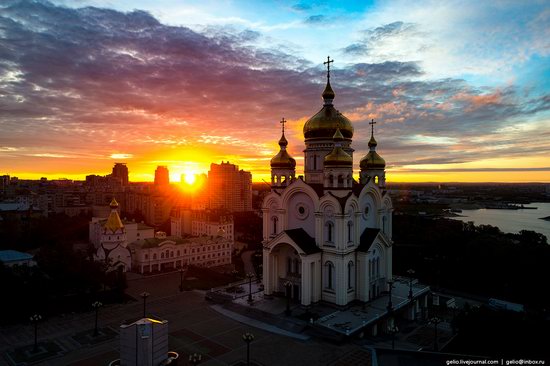 Cathedral of the Assumption of the Mother of God in Komsomolskaya Square. In the foreground – the monument to the Heroes of the Civil War in the Far East.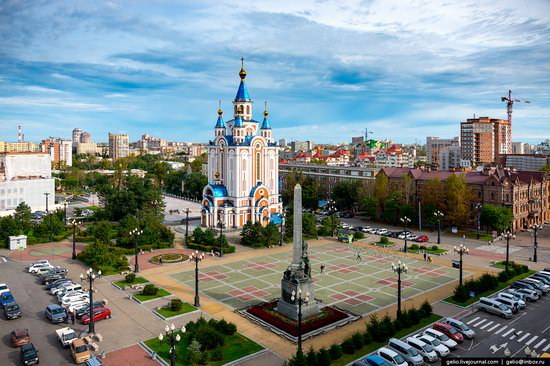 On the other side of the cathedral you can see the Square of Military Glory and a public garden.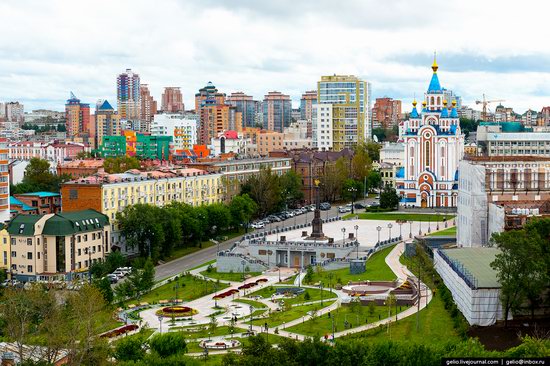 Savior Transfiguration Cathedral (95 meters).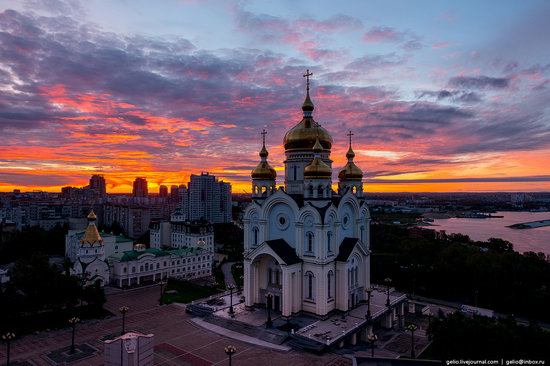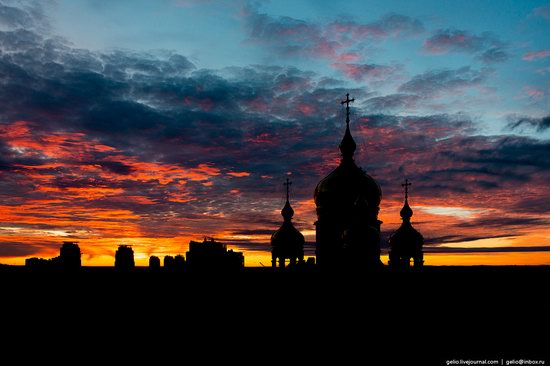 Muraviov-Amursky Park – the historical center of Khabarovsk.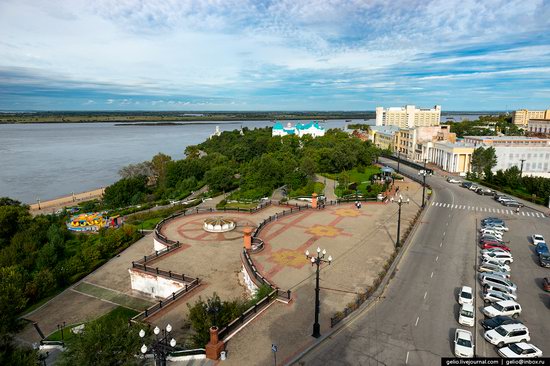 Shevchenko Street – the oldest street in the city.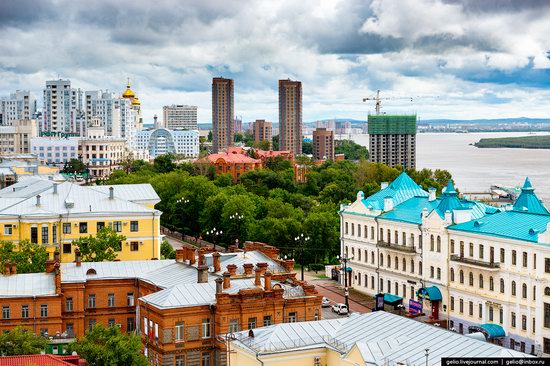 Muraviov-Amursky Street.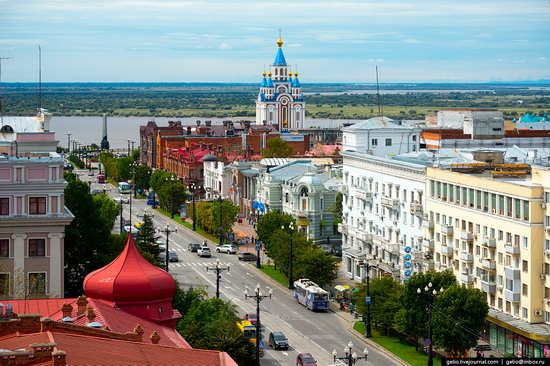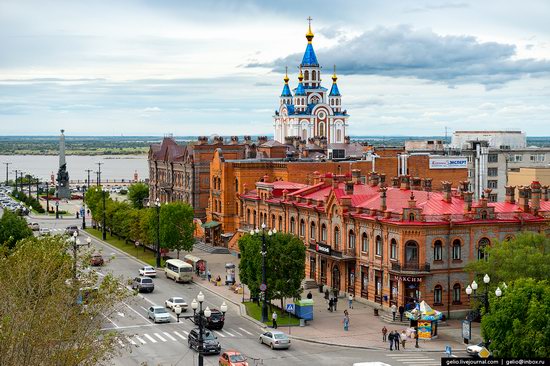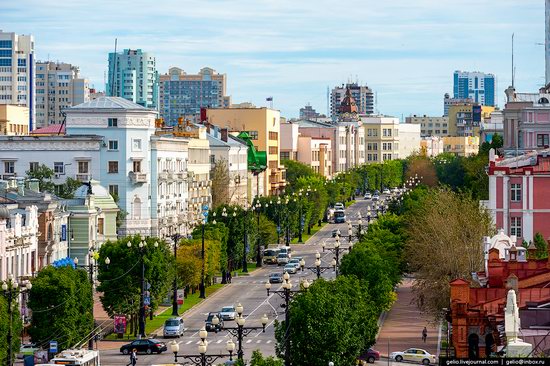 The former profitable house of the merchant Vasily Plyusnin.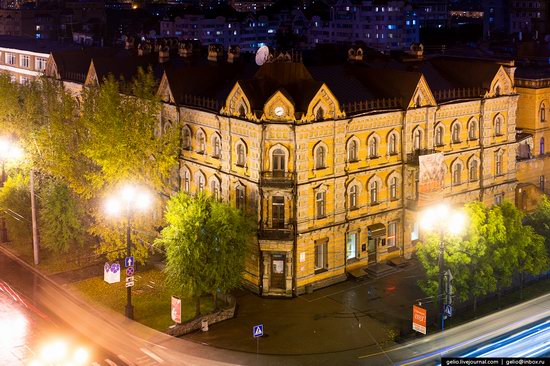 One of the most famous and beautiful buildings of Khabarovsk – the former city government house (1909). Today, it is the Palace of Children's Creativity "Little Prince".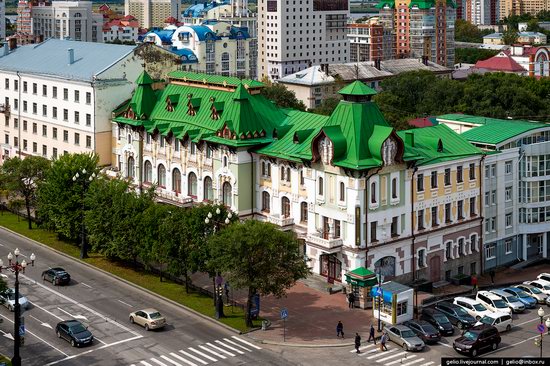 Summer in Khabarovsk is hot and humid.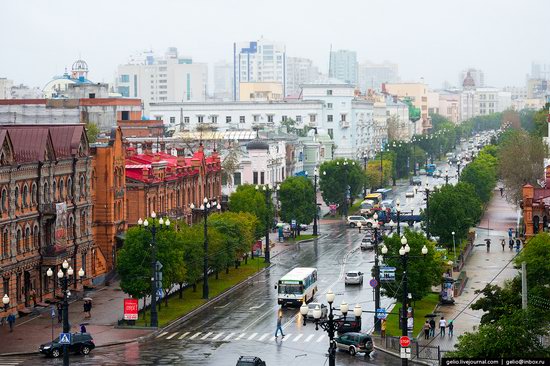 Lenin Square – the main square of Khabarovsk.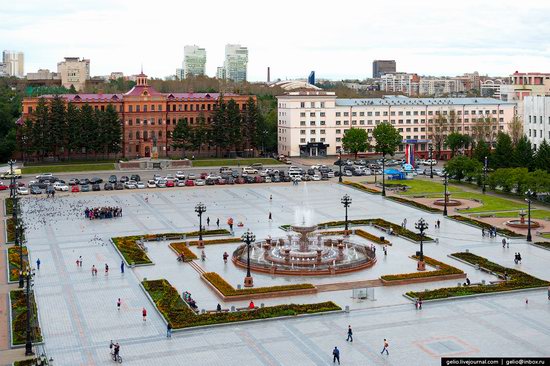 Lenin Square is the place of the majority of city events and holidays.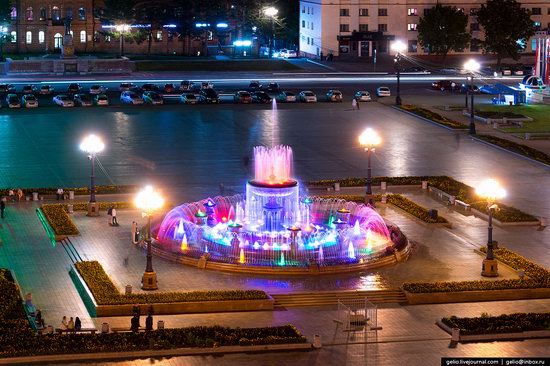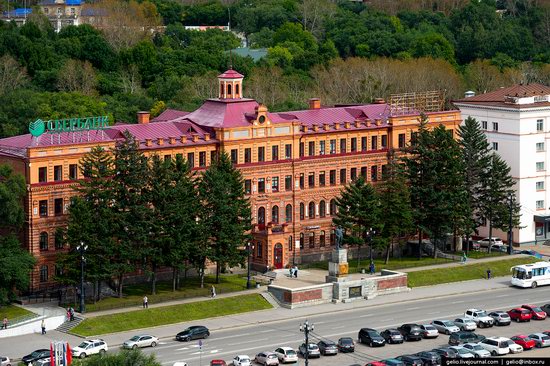 Khabarovsk Railway Station.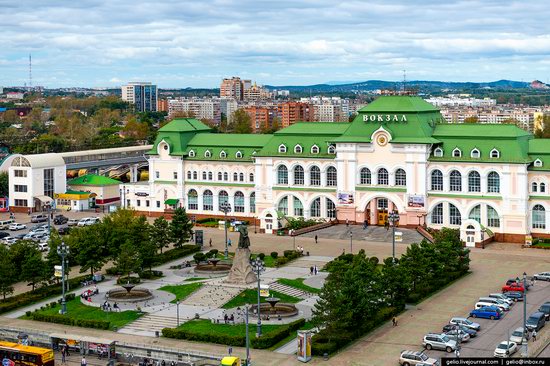 Khabarovsk Bridge – another symbol of the city depicted on the reverse side of the Russian bill of 5,000 rubles.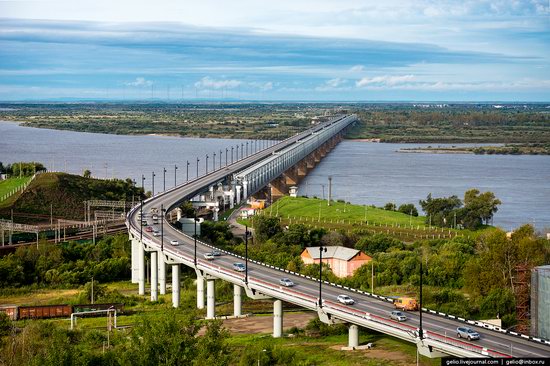 The span of the original Alekseevsky Bridge – the main exhibit of the Museum of the History of the Amur Bridge.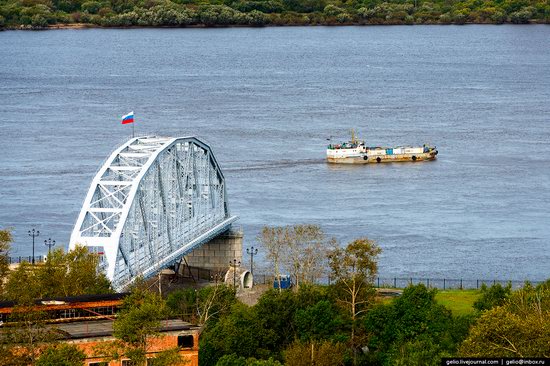 Ponds on Ussuriysky Boulevard in the city center.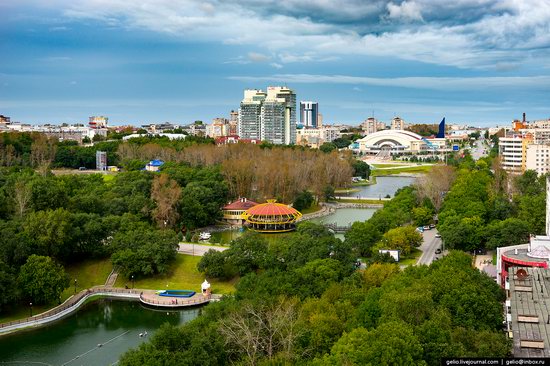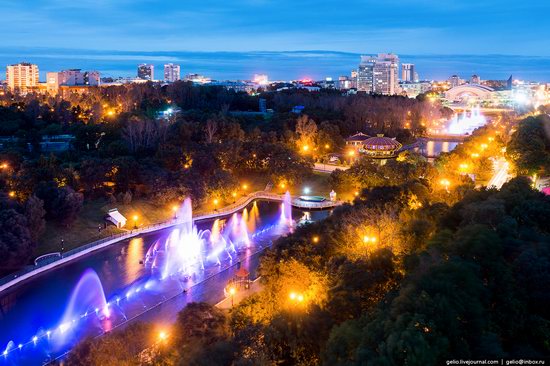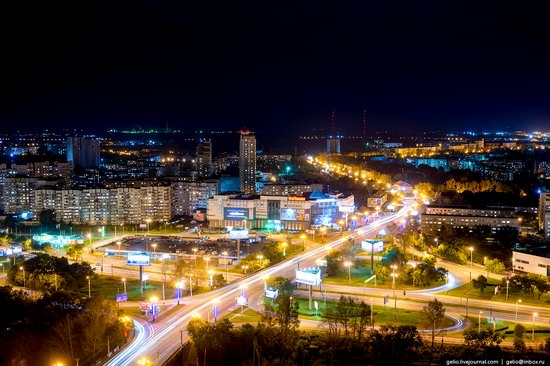 Khabarovsk is a fairly green city – Amursky Boulevard.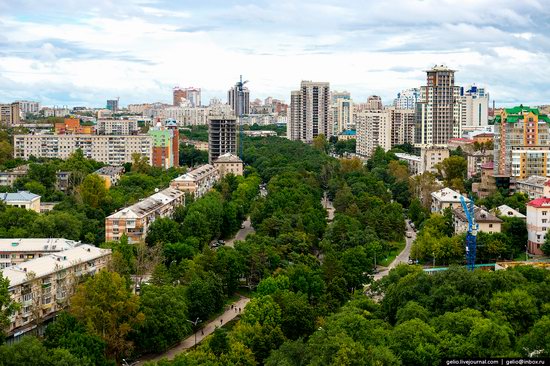 Ussuriysky Boulevard.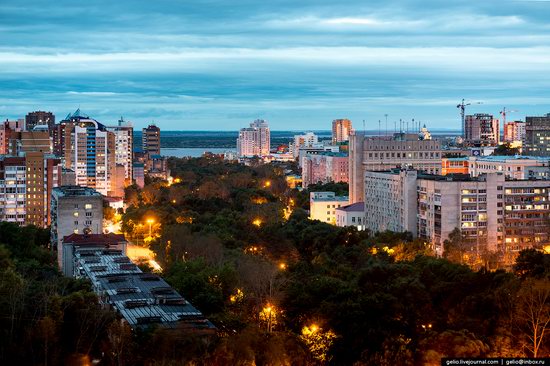 Far Eastern State Medical University.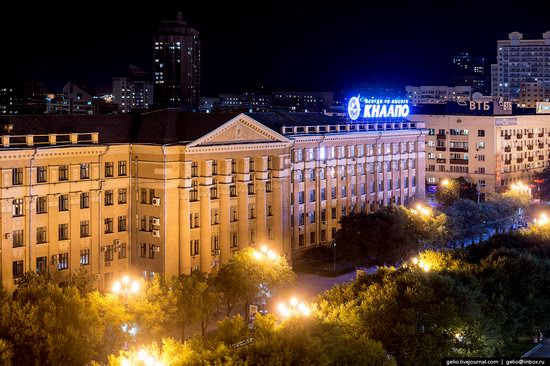 Military memorials on the Glory Square.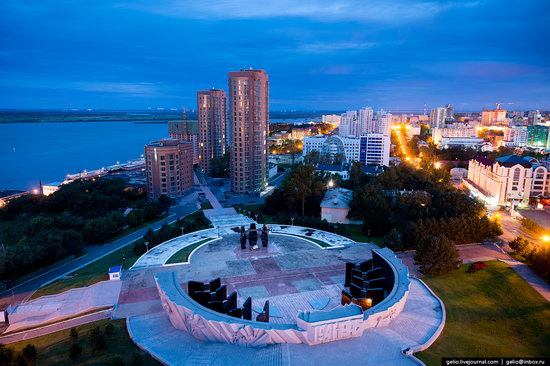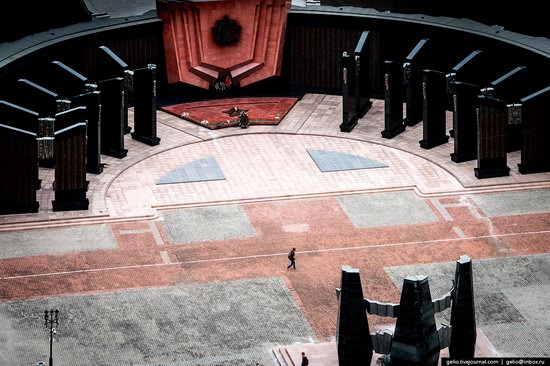 Sheronova Street in the center of Khabarovsk – a series of ascents and descents from the hills as in San Francisco.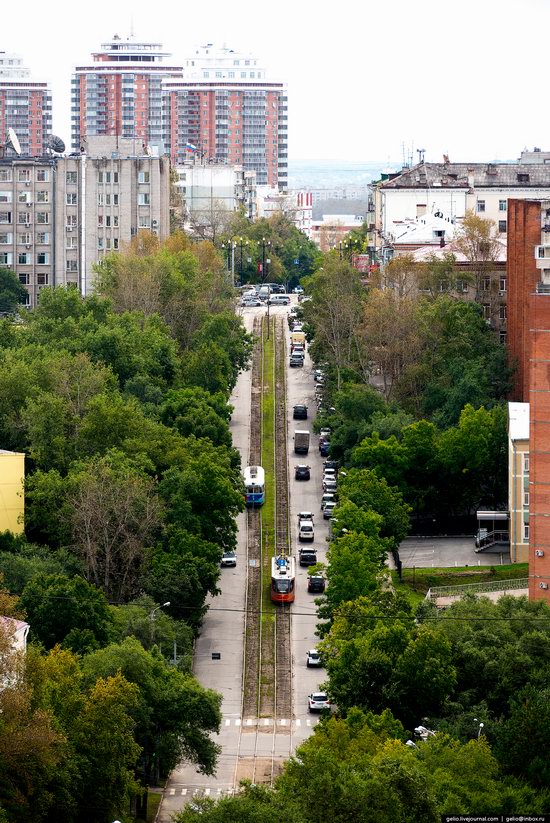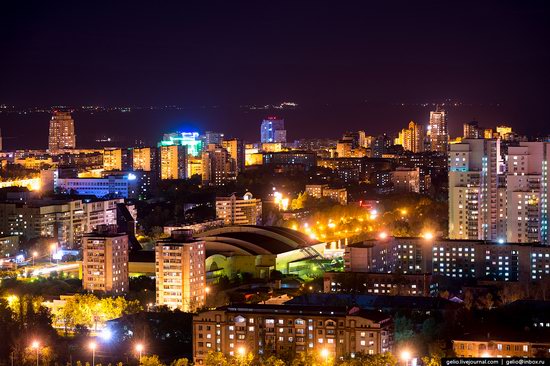 Lenin Street.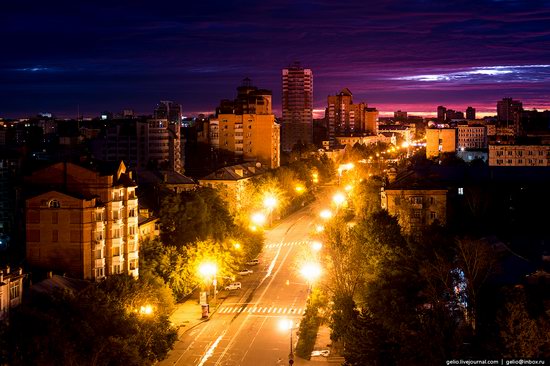 Colorful sunset in Khabarovsk.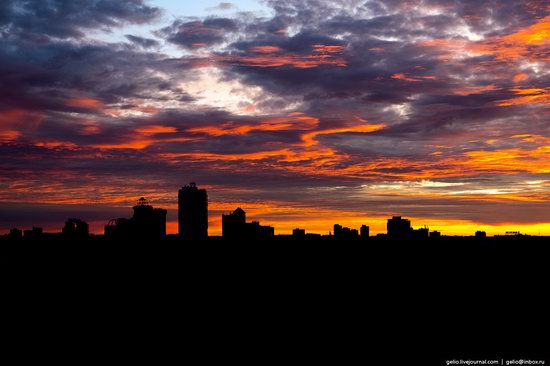 Tags: Khabarovsk city
<< Svetlogorsk – a resort town on the coast of the Baltic Sea
No comments yet.