Yakutsk – the largest city on permafrost
Yakutsk is the capital of the Republic of Sakha (Yakutia), the third city of the Far Eastern Federal District in terms of population (after Vladivostok and Khabarovsk) and the largest city in the world located in the permafrost zone.
Because of the severe climate, Yakutsk is often called one of the "coldest" cities on Earth. Photos by: Slava Stepanov.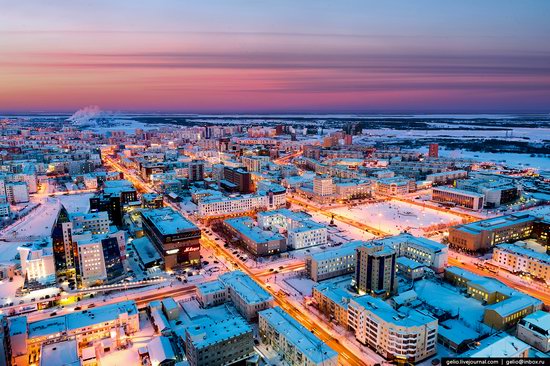 Preobrazhensky Cathedral – the oldest church of Yakutsk built in 1838-1845.
Memorial stele installed in honor of joining Yakutia to Russia. At the foot of the stele you can see the monument to Petr Beketov, the founder of Yakutsk.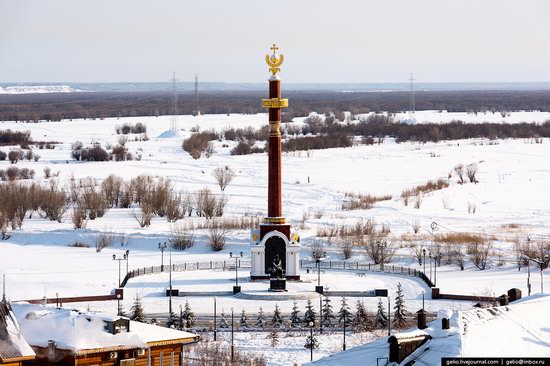 Lenin Square – the central square of Yakutsk.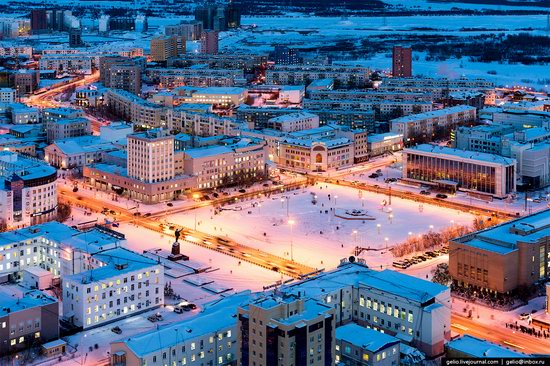 The main street of Yakutsk is Lenin Avenue.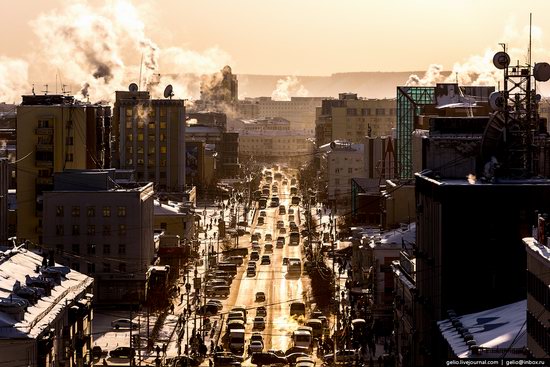 Movie theater "Tsentralnyy".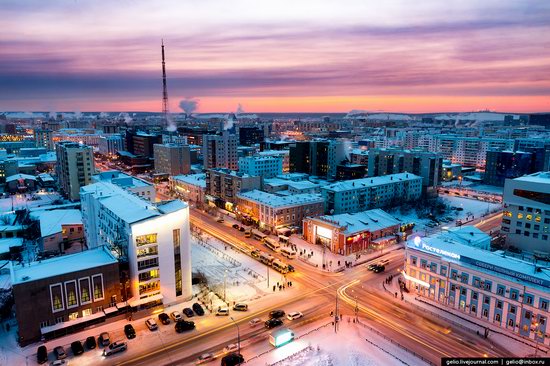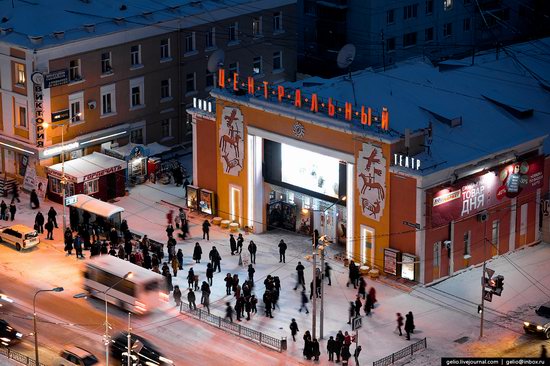 Ordzhonikidze Square.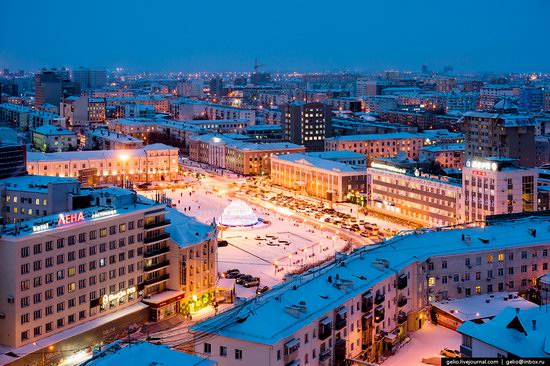 Theater named after Platon Alexeyevich Oyunsky (poet, playwright and statesman of Yakutia).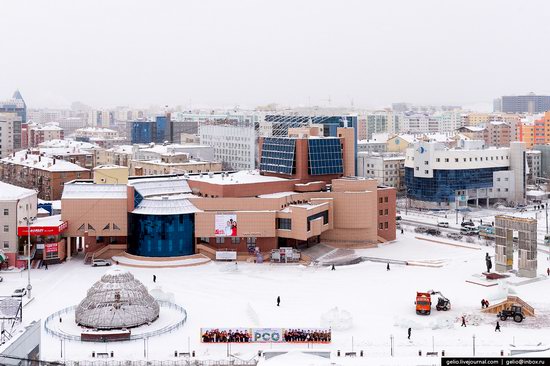 Yakutsk is characterized by a large number of lakes. Lake Taloe located in the center of the city is one of the most famous and popular.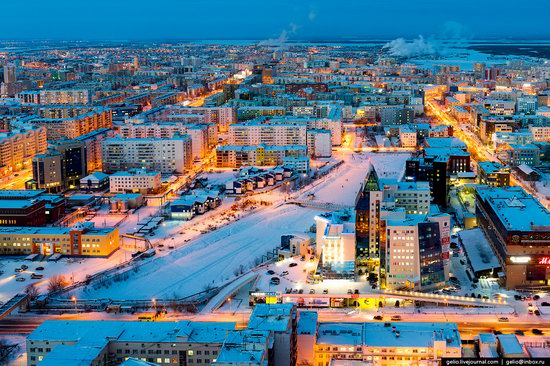 Large business center.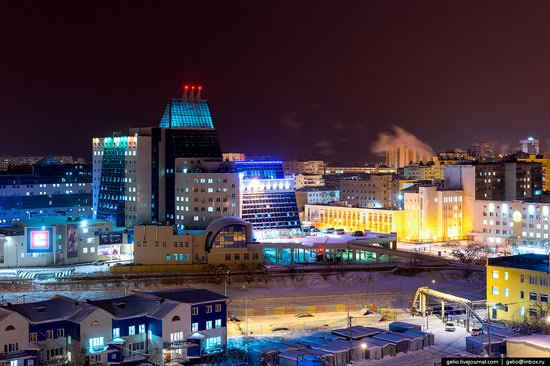 "Old Town" – a historical and architectural complex recreating the old Yakutsk.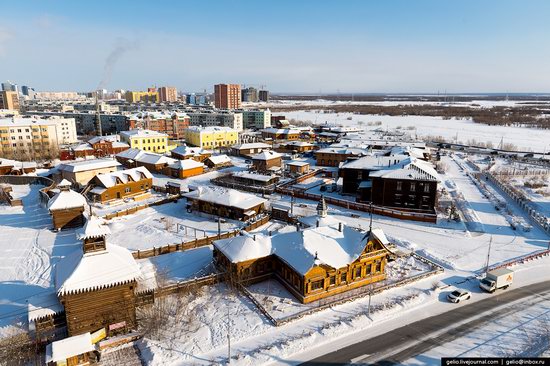 The duration of daylight hours in winter Yakutsk is only a few hours a day. The average length of the period with snow cover in the city is 204 days a year.
Yakutsk TV tower (241 meters).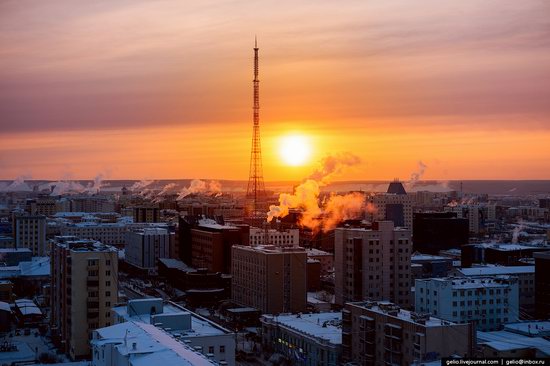 The main educational building of the North-Eastern Federal University.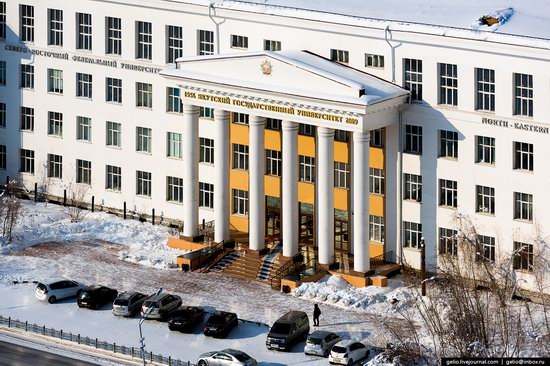 State Opera and Ballet Theater.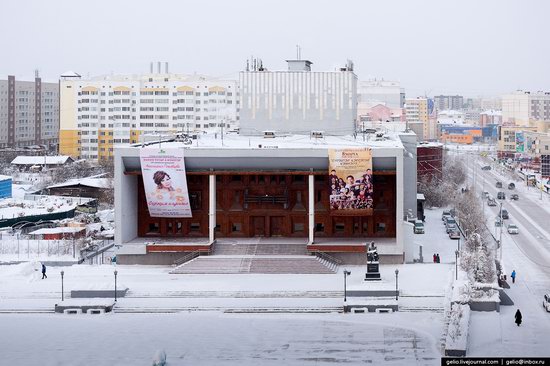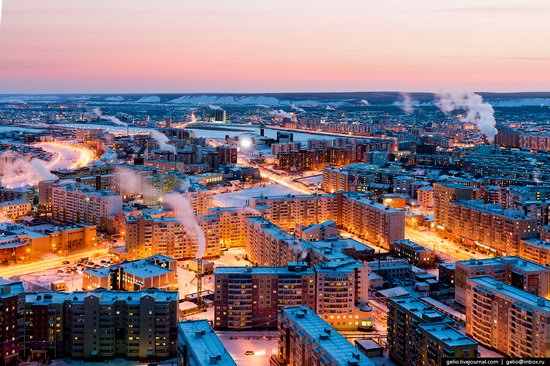 Universal sports and entertainment complex "Triumph".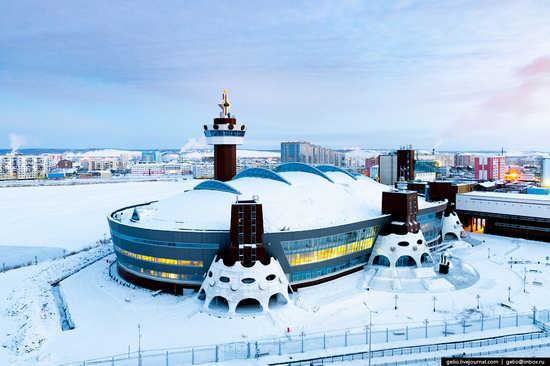 Yakutsk College of Music.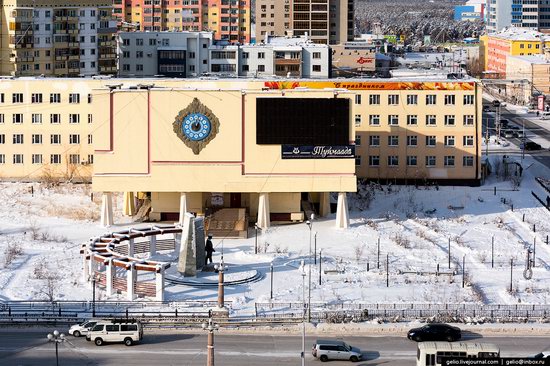 Pobedy (Victory) Square.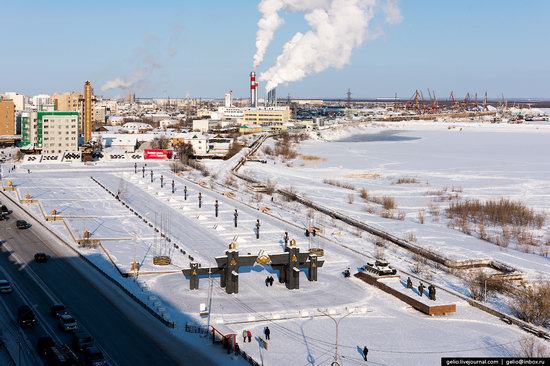 "The house with a clock" in Larionov street, the 203rd microdistrict of Yakutsk, one of the most interesting apartment buildings of the city.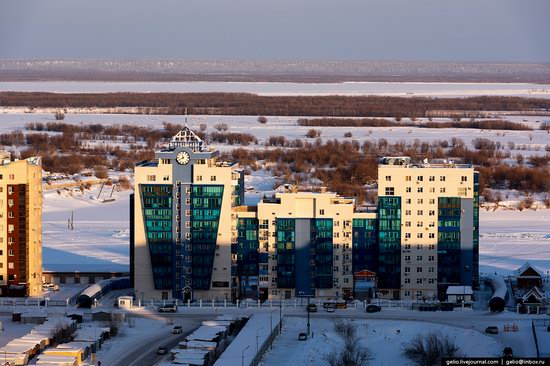 Committee on precious metals and stones. In the same building there is the Treasury of the Republic of Sakha, where diamonds and gold nuggets are kept.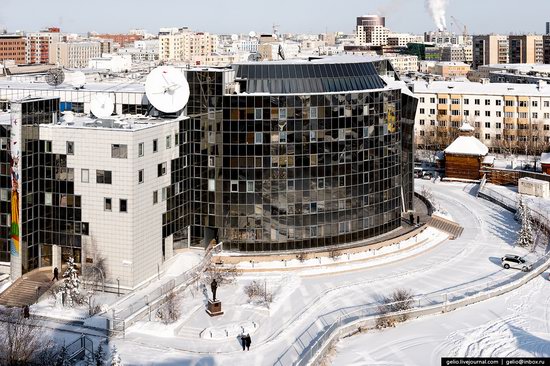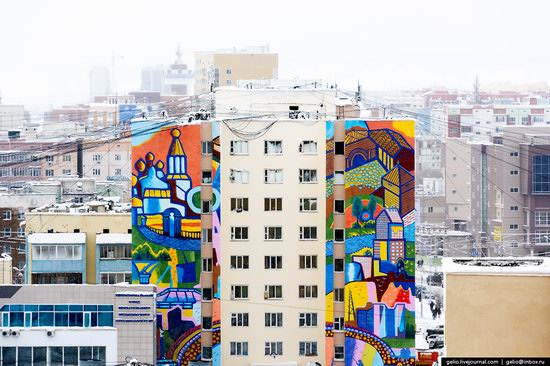 The climate of Yakutsk is sharply continental. The average temperature in January is about minus 38 degrees Celsius.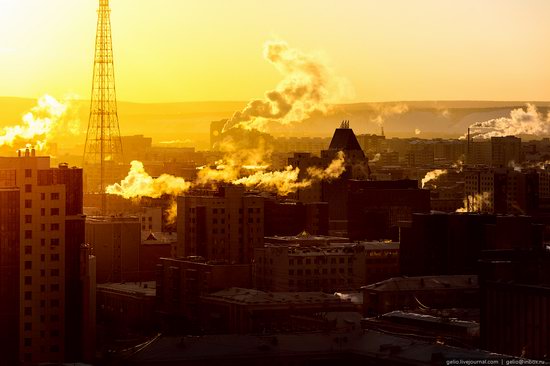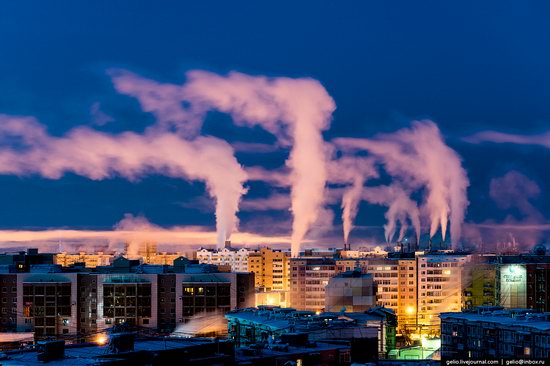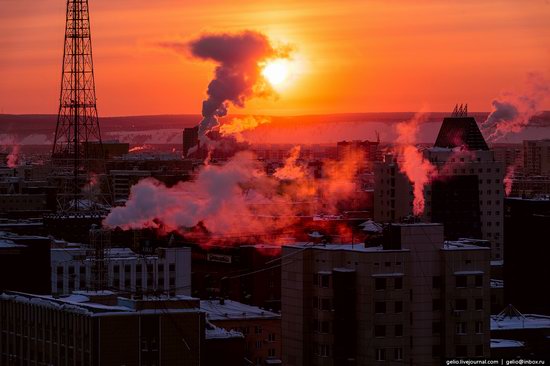 Tags: Sakha Republic · Yakutsk city
<< The image of a woman in Soviet propaganda
1 comment