The Petrovsky Palace was built as stopover palace at the entrance to Moscow from St. Petersburg. It is an example of Russian neo-Gothic architecture.
The palace was built by the order of Catherine II in 1776-1780 after the victory in the Russian-Turkish war of 1768-1774 as a residence for nobility to rest after a long journey from St. Petersburg to Moscow. Photos by av_otus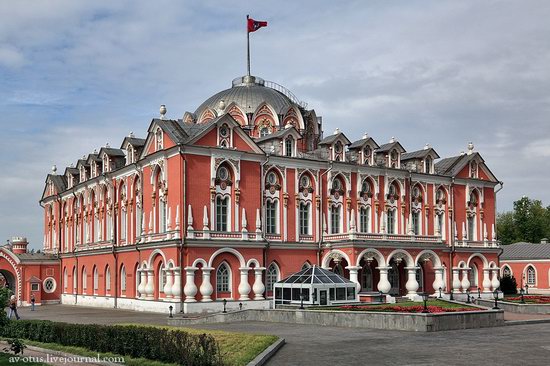 During the French Invasion of Russia (the Patriotic War of 1812), after the great fire in Moscow, French Emperor Napoleon stayed for a while in the palace. In 1896, during the coronation of Nicholas II, a lot of people died at Khodynka field because of mass stampede. This field is located just opposite the palace.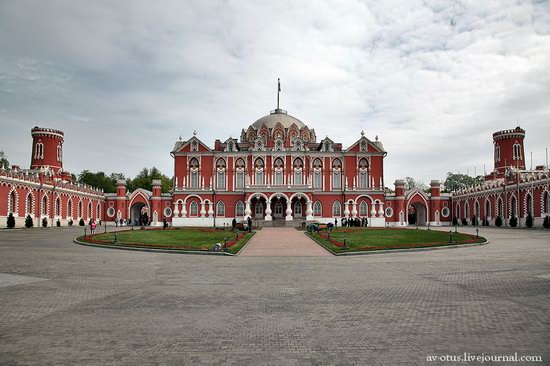 In 1920, the Petrovsky Palace was transferred to the Air Force Engineering Academy. Since 1997, it is managed by the administration of Moscow city. March 5, 2009 the palace was opened after the 11-year renovation.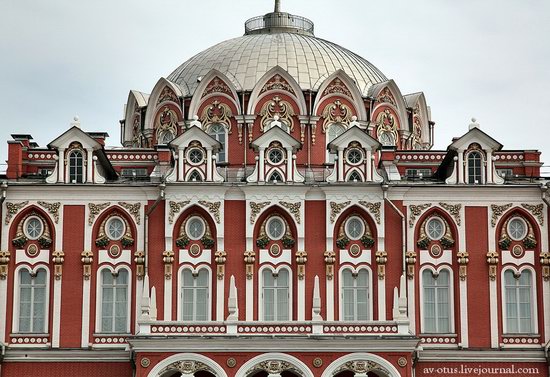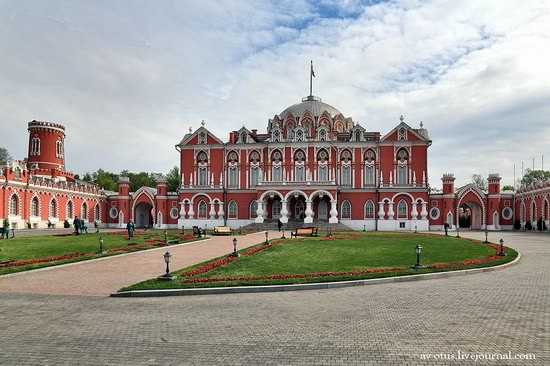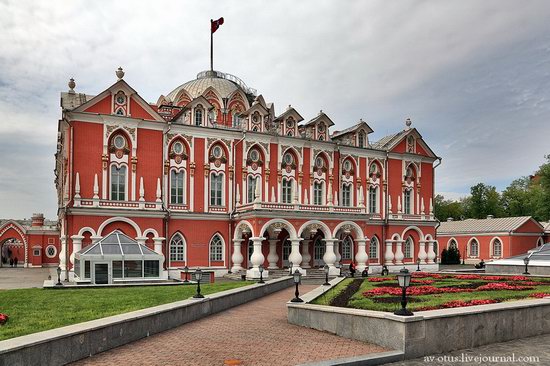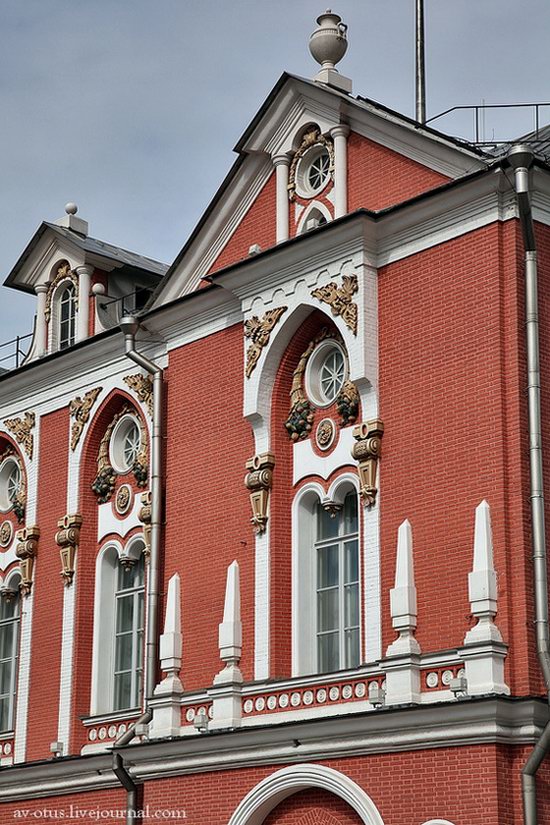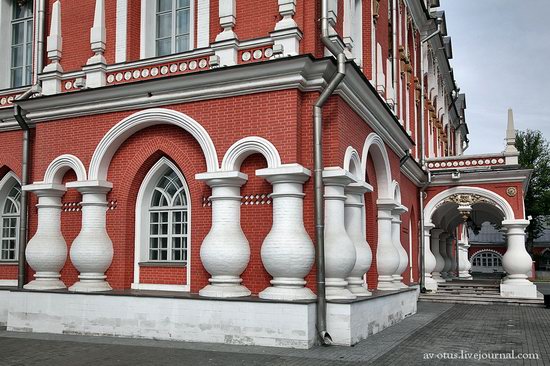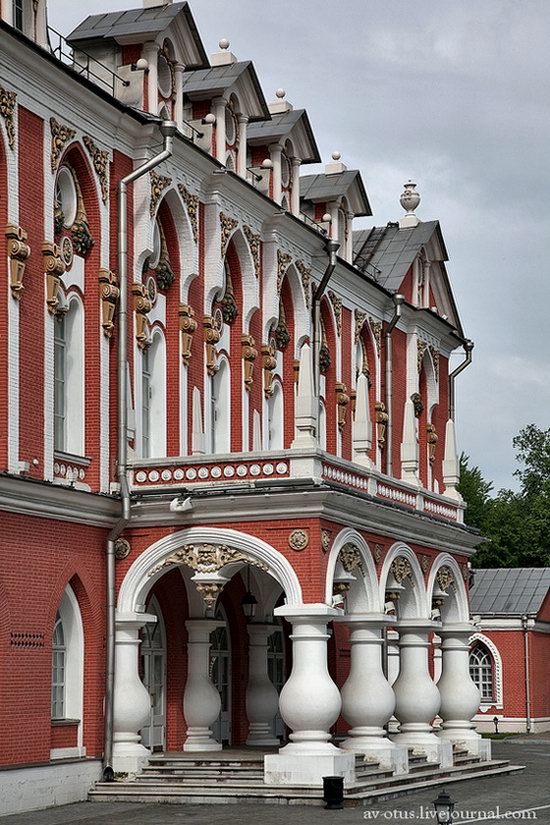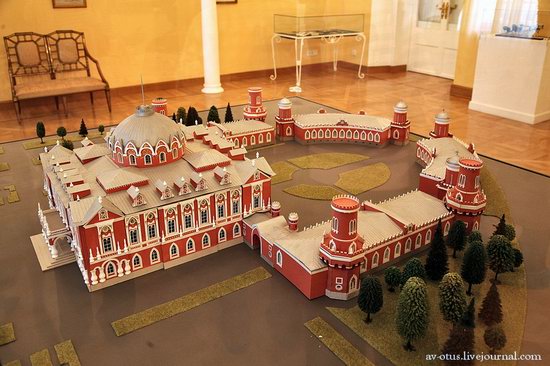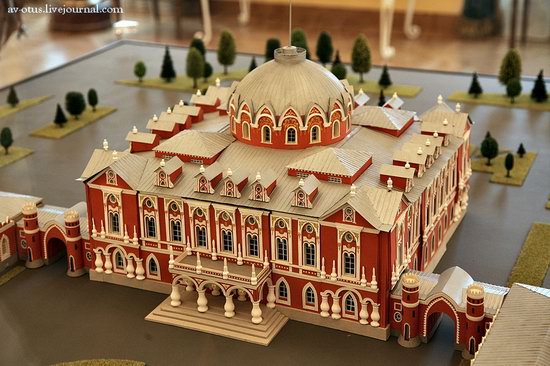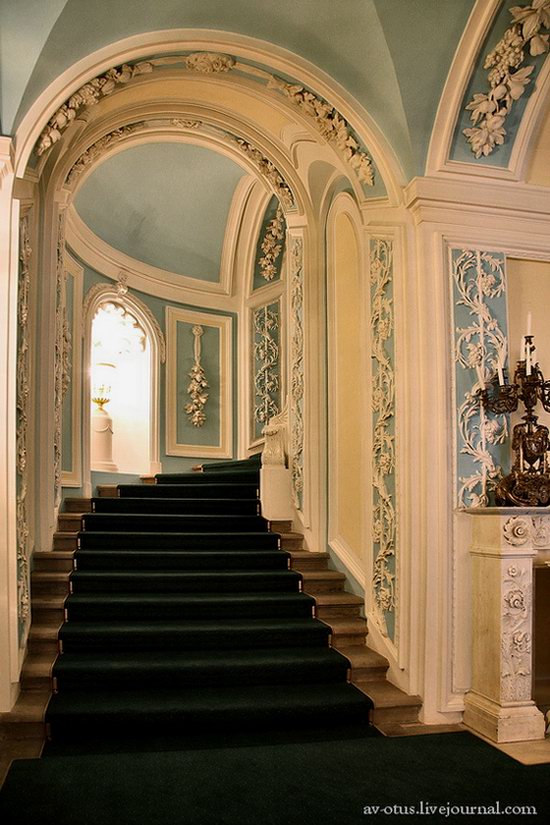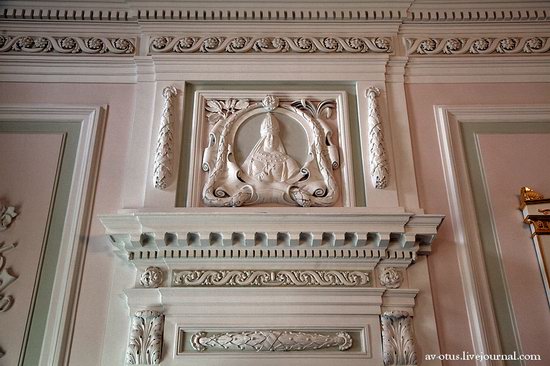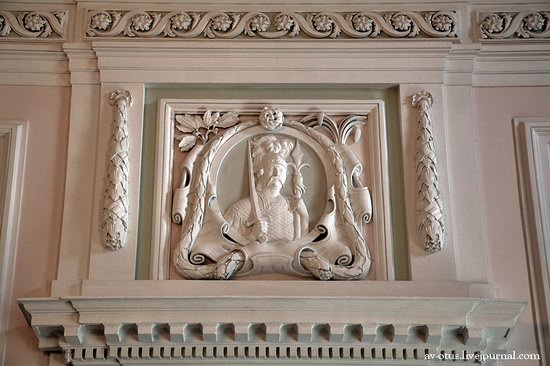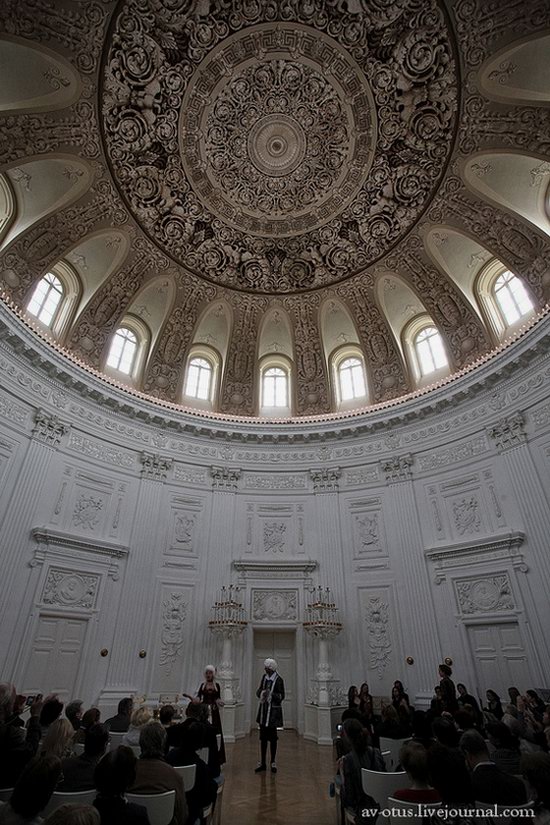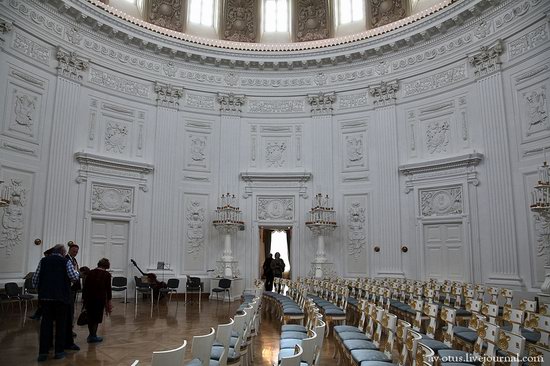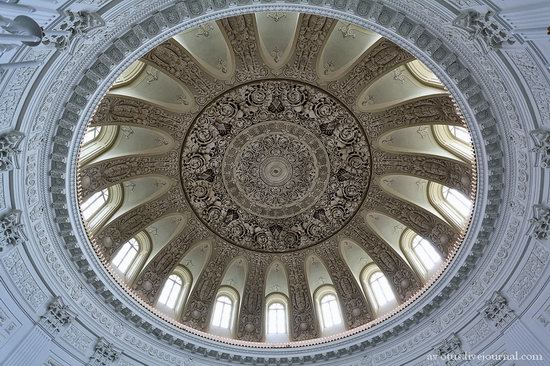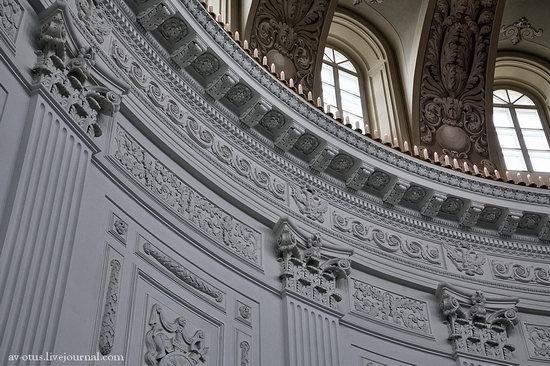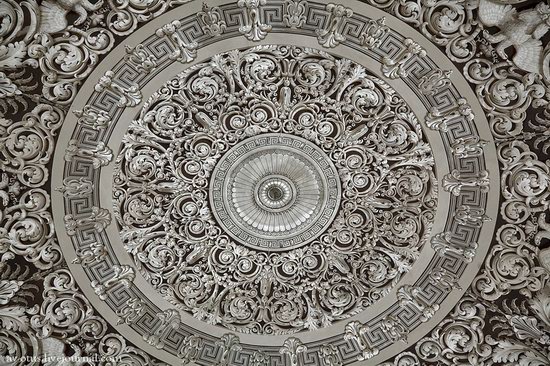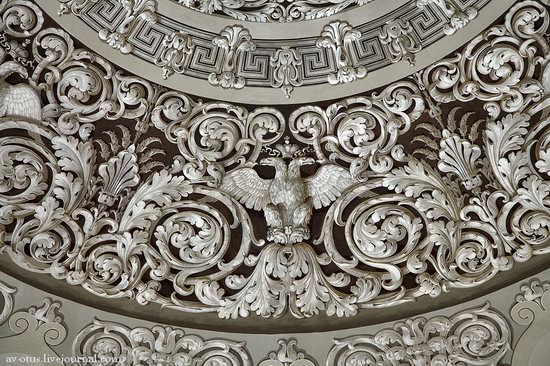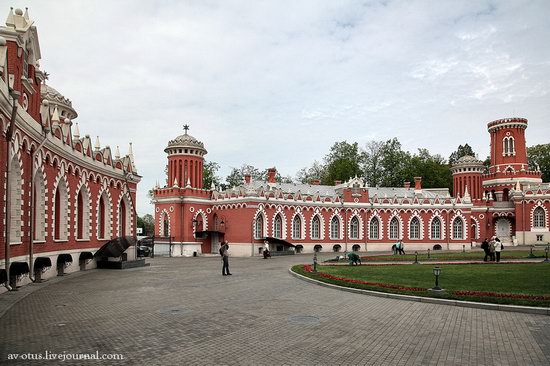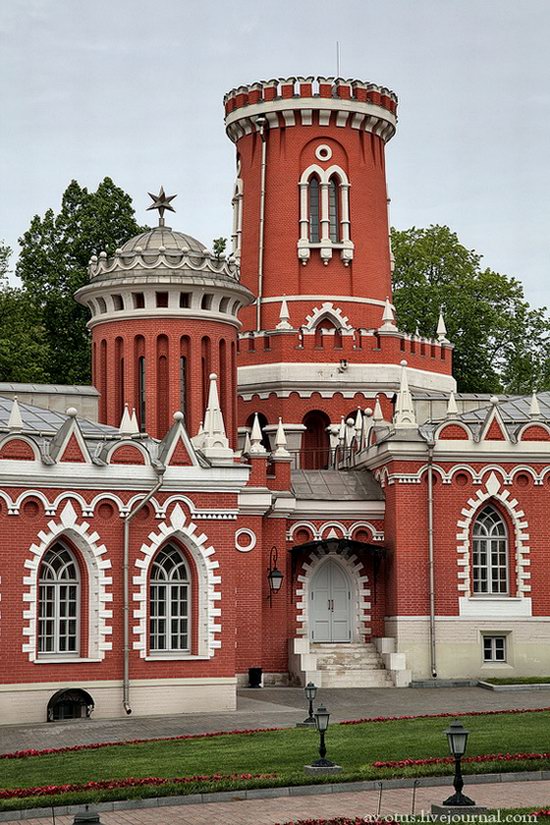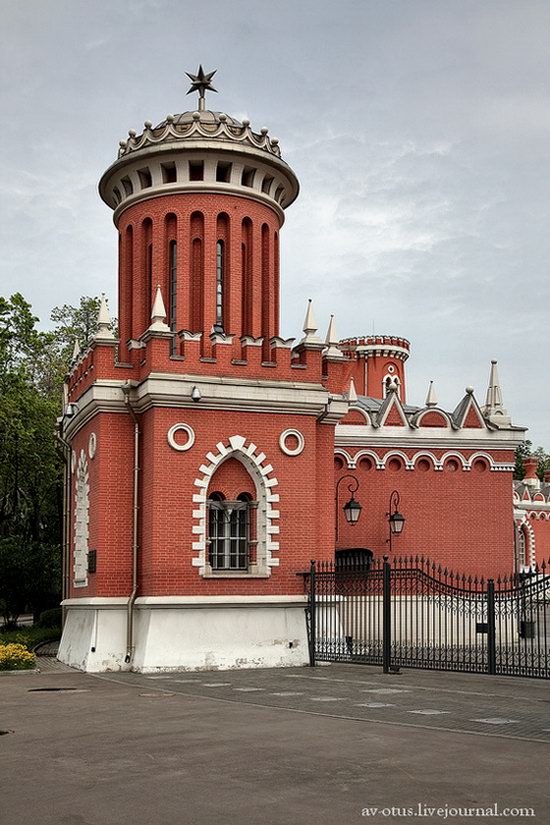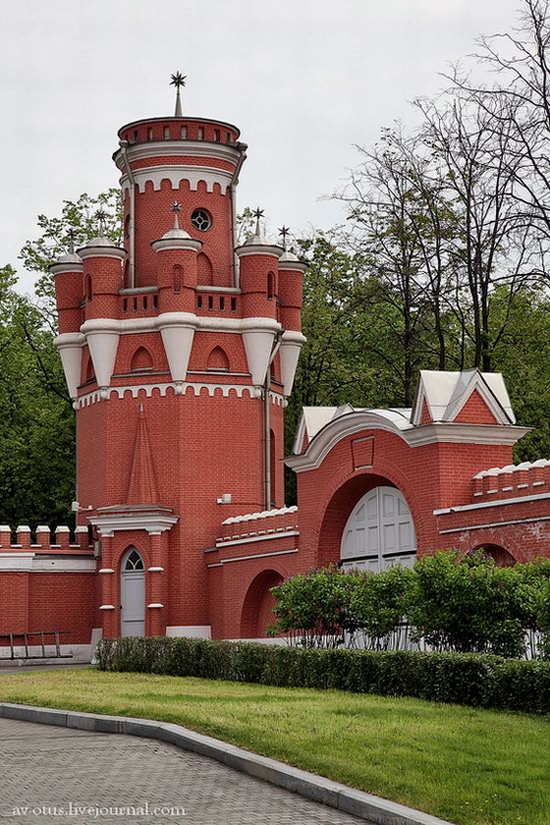 Today the Petrovsky Palace is used as luxury hotel and meeting venue. The address: Moscow, Leningradsky prospekt, 40. The nearest metro station: "Dinamo". The location of the palace on Google Maps.
Tags: Moscow city
<< Abandoned peat extraction site near Moscow
No comments yet.