The Akhmat Kadyrov Mosque "Heart of Chechnya" located in the center of Grozny, the capital of the Chechen Republic, is one of the largest mosques in Russia and Europe. The construction of the mosque lasted from April 2006 to October 2008.
The mosque stands on the picturesque bank of the Sunzha River, in the middle of a huge park (14 hectares) and is part of the Islamic complex, which, in addition to the mosque, includes the Russian Islamic University named after Kunta-haji Kishiev and the Spiritual Administration of Muslims of the Chechen Republic. Photos by: Alexander Popov.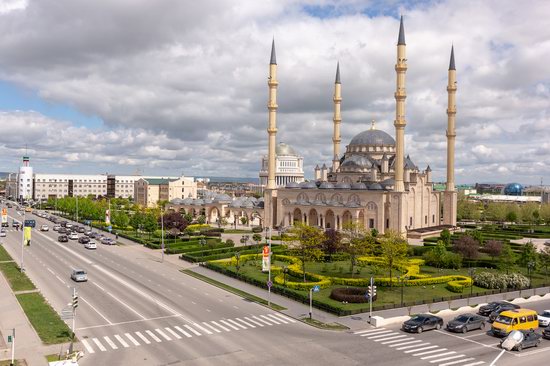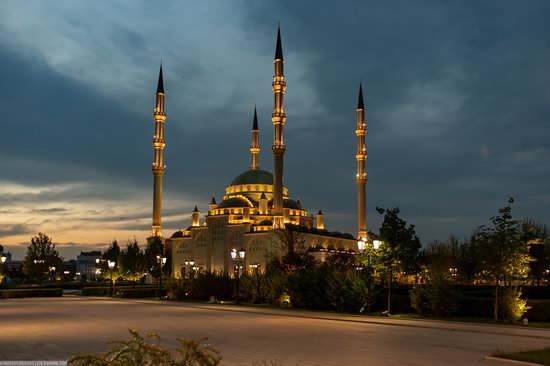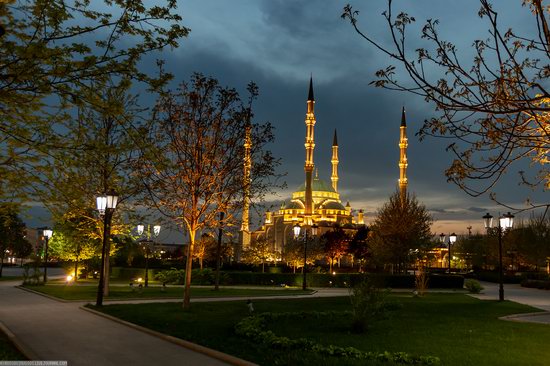 The mosque was built in the classic Ottoman style. The architecture is based on the Blue Mosque in Istanbul. The building of the mosque has increased seismic resistance.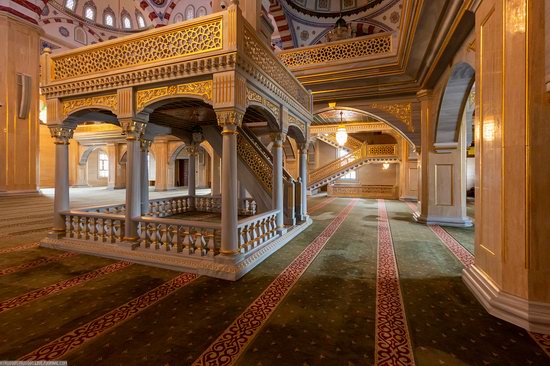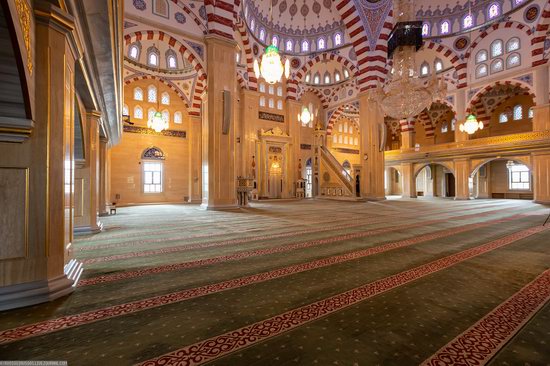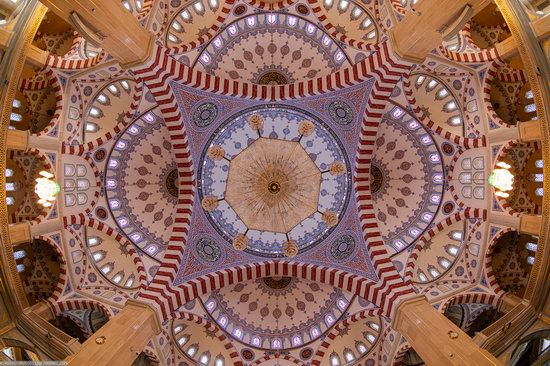 The central hall of the mosque is covered with a huge dome (diameter – 16 m, height – 32 m). The height of the four minarets is 63 meters each – among the tallest minarets in the south of Russia. The area of the mosque is 5,000 square meters, it can accommodate more than 10 thousand people.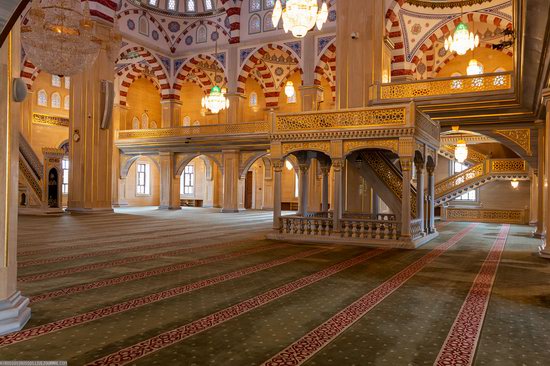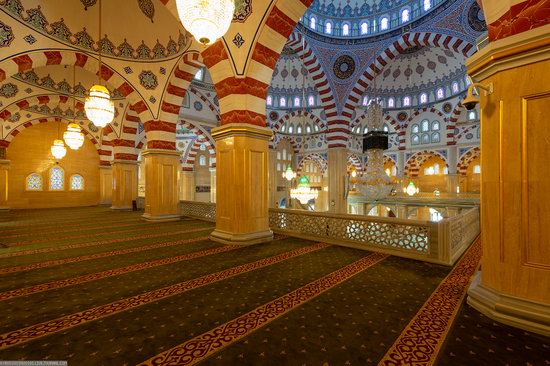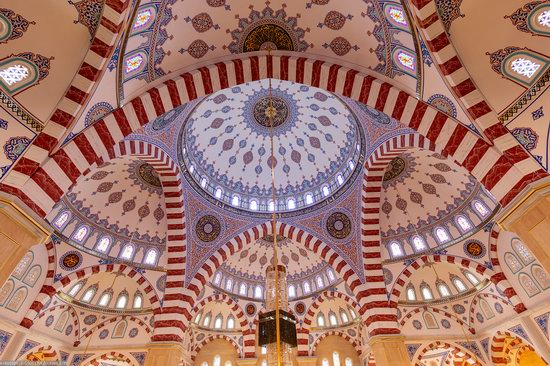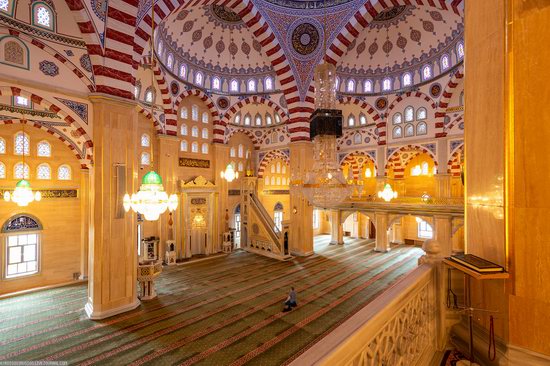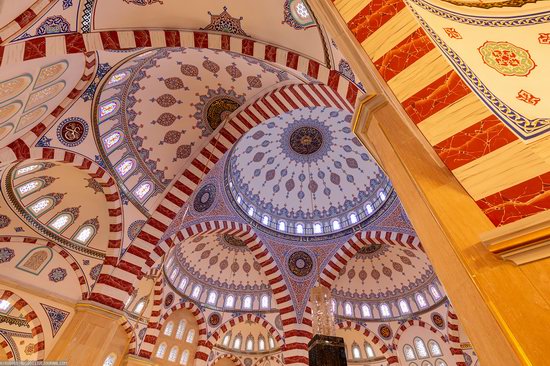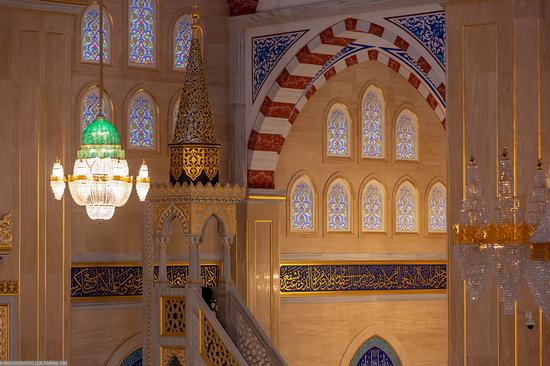 Tags: Chechnya Republic · Grozny city
<< Staraya Russa – one of the oldest Russian towns
No comments yet.