The game of bingo has increased in popularity around the world since it first took off in the US and the UK and, it now has fans in several other countries. A country where it is perhaps surprisingly popular is in Russia, with many land-based venues available through the Bingo Boom brand.
One of the main reasons why the game is so popular is because many other forms of gambling in the country are banned.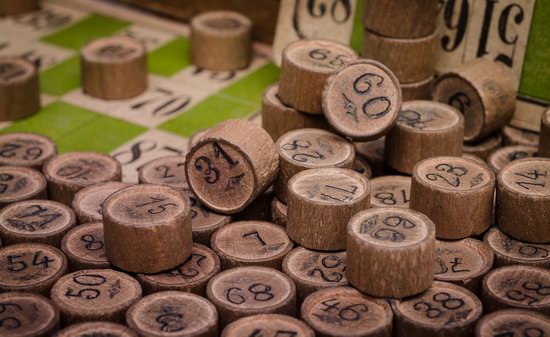 The most common form of Bingo in Russia
While each country may have different variations of the game that are the most popular such as 80 ball bingo or 75 ball bingo, in Russia, it is the 90 ball game variant that appears to dominate.
The reason for this is because 90 ball bingo is considered the easiest to understand, mainly when playing online, where you get a 3×5 ticket with 15 squares. This grid has the numbers ranging from one to 90 on it, while players are awarded prizes for getting one line, two lines, and then three lines, commonly known as a 'full house'.
It is also the main bingo game that is played in many bingo venues around the world, due to the fact that it is easy for players to follow.
Interesting 90 ball bingo calls in Russia
While the typical game of 90 ball bingo has calls that players may be familiar with for each number, such as 'two fat ladies' for the number 88, in Russia, they have distinctive calls that are commonly related to Russian culture. Let's take a look at some of these and why they are so-called.
1 – Peter 1
This is so-called because it is named after Peter the Great who was also a Russian Tsar. Perhaps the easiest number to understand why it has that name associated with it.
11 – Drumsticks
In the UK, this is known as 'legs eleven' because they also resemble two long legs, though this is also just as good a name for it.
12 – Shakespeare
Bringing some English culture into the game of bingo here, this is named after Shakespeare who wrote the play, Twelfth Night. Quite astute.
20 – Swan Lake
Another call which could be construed as clever. This is named after the famous Russian opera, with the two representing a swan and the zero depicting a lake.
31 – Happy New Year
Based on the fact that New Year's Eve is on the 31st December, if you hadn't guessed the reason for this already.
40 – Ali Baba
This is based on the famous fictional title Ali Baba and the 40 Thieves, which is a book that is popular in Russia, though also around the world.
43 – Stalingrad
A bingo call that is named after the battle of Stalingrad in World War II, which occurred in and lasted for the majority of 1943 with Russia eventually triumphing.
Closing thoughts
As can be seen, bingo in Russia is certainly popular, based on the fact that it has kind of made the game its own with the different bingo calls. To find where you can enjoy playing bingo online, check out Bingosites.co.uk where you will find more information about the most reputable bingo sites.
Tags: No tags
<< Mosque "Heart of Chechnya" in Grozny
No comments yet.