The Holy Protection (Pokrovsky) Convent of the Russian Orthodox Church is located on the right bank of the Kamenka River in the northern part of Suzdal, a town-reserve in the north of Vladimir Oblast included in the famous tourist route Golden Ring of Russia.
Founded in 1364, it was formed in its present appearance in the 16th century, when the convent was turned into a place of imprisonment of representatives of aristocratic families who were tonsured as nuns. In the 16th-17th centuries, it was one of the largest convents in the country. Pokrovsky Convent on Google Maps. Photos by: Alexandr Lipilin.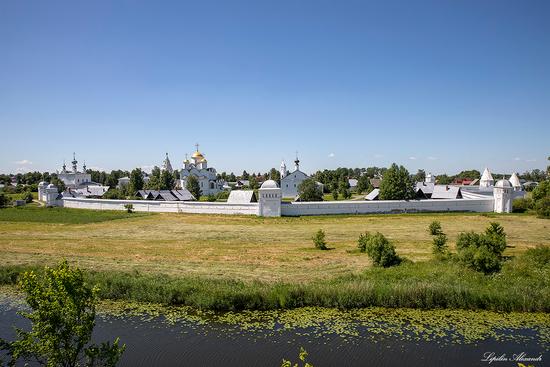 In the 1950s-1960s, the convent buildings were restored and museum expositions were opened in them. In 1992, monastic life was revived here again.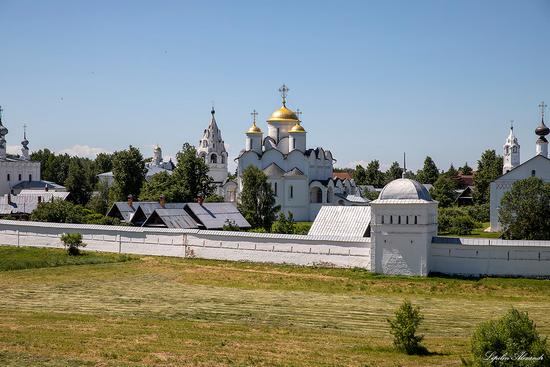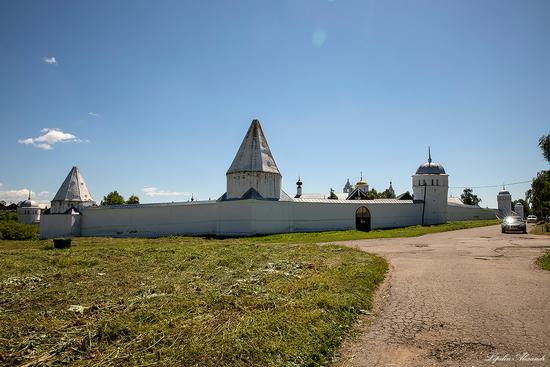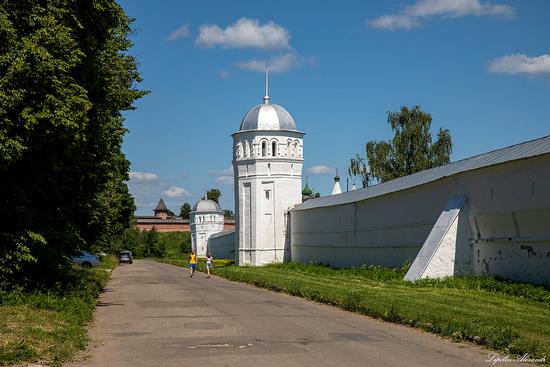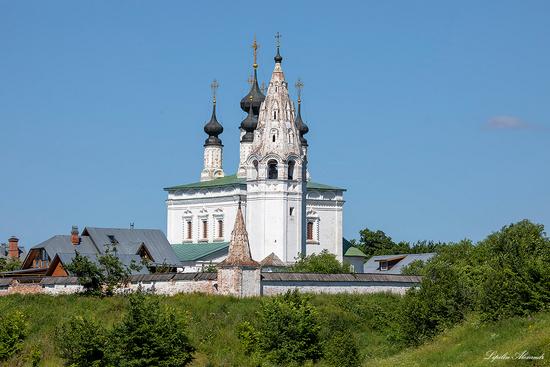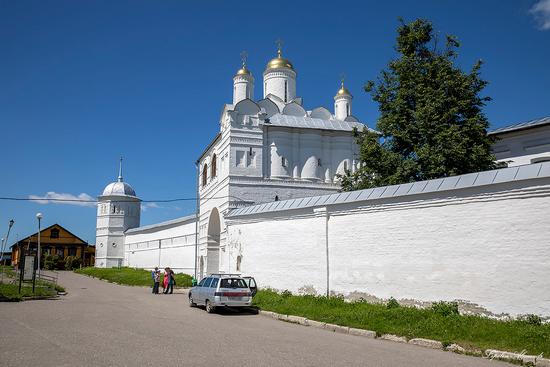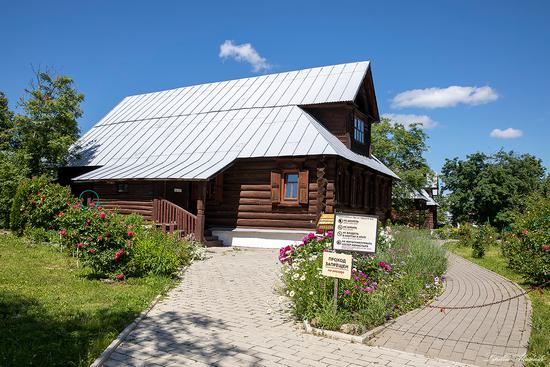 The central monument of the ensemble is the three-domed Pokrovsky Cathedral (1510-1518).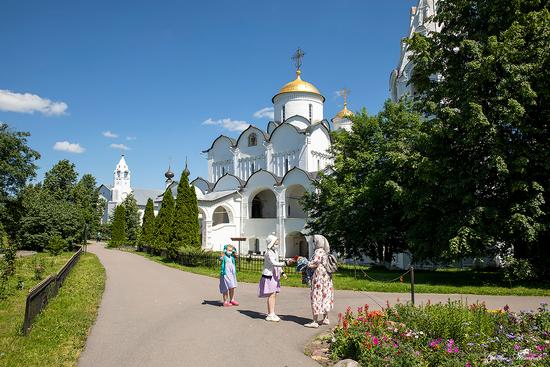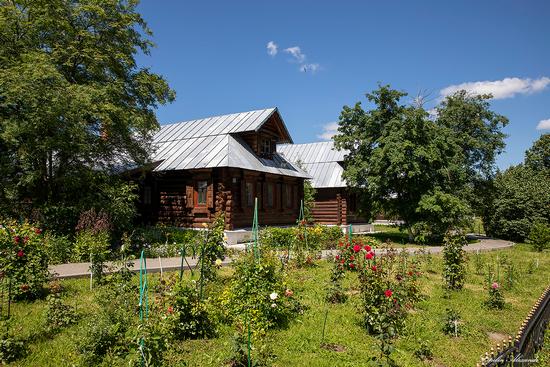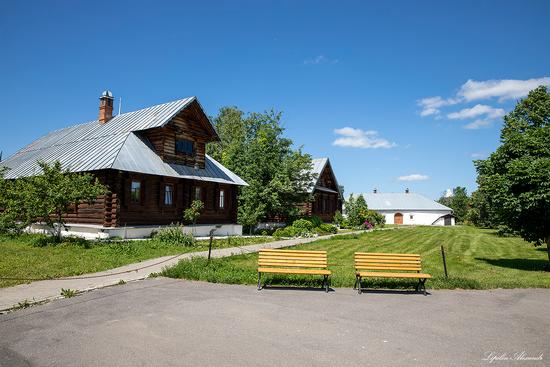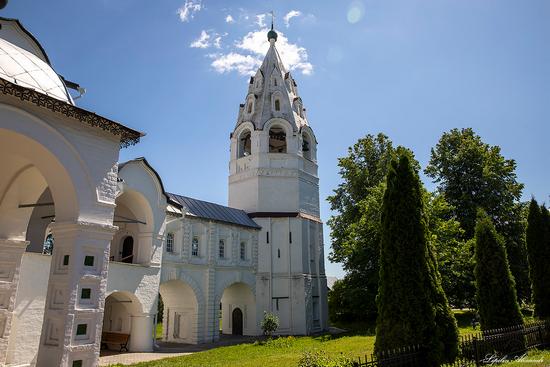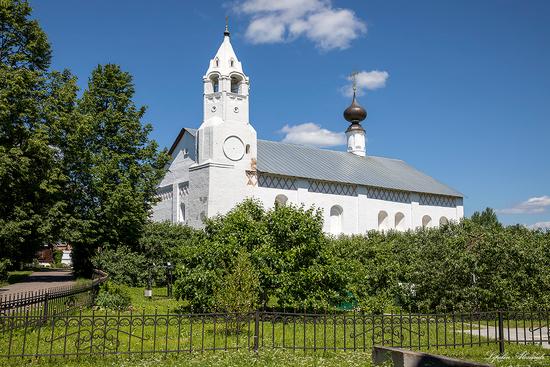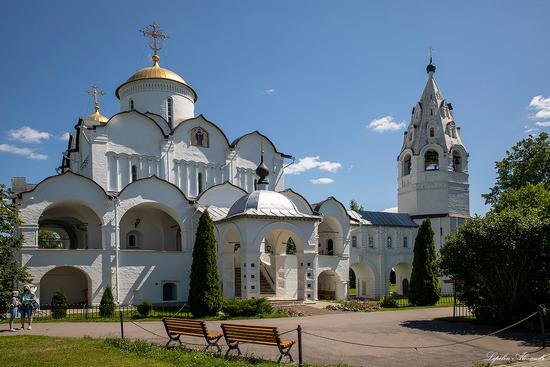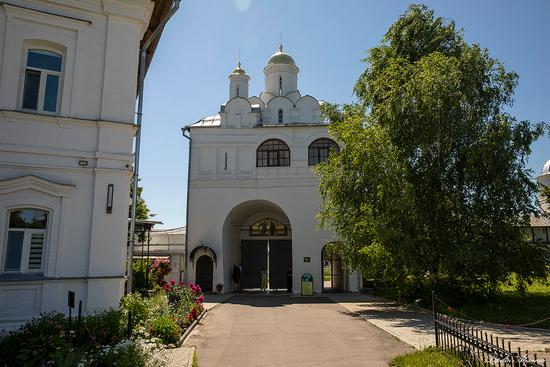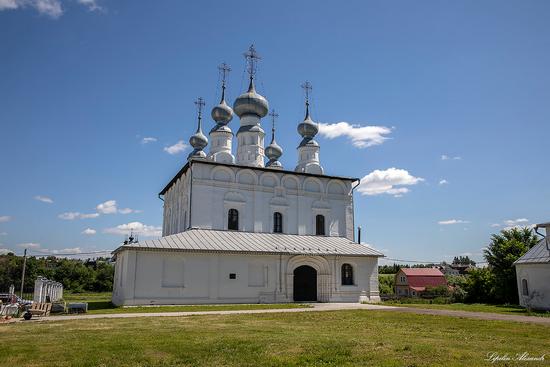 Tags: Suzdal city · Vladimir oblast
<< Church of the Holy Life-Giving Trinity in Nikitniki, Moscow
No comments yet.