The Holy Trinity Convent in Murom, one of the oldest cities in Russia located in the Vladimir region, 129 km southeast of Vladimir, is known for preserving the relics of St. Peter and Fevronia, who are revered in the country as patrons of the family and marriage.
It was founded in the second quarter of the 17th century (1643) by the Murom merchant Tarasy Borisovich Tsvetnov. Holy Trinity Convent in Murom on Google Maps. Photos by: Vadim Razumov.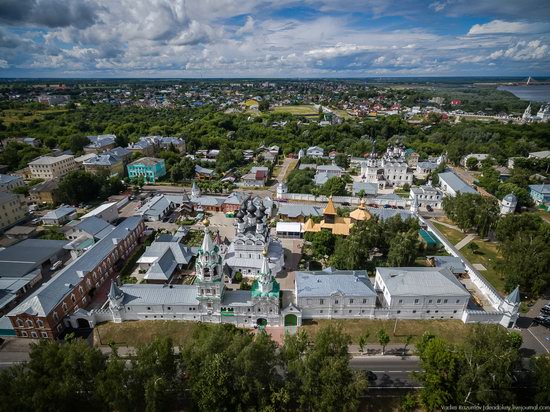 In 1642-1643, on the site of a wooden church, the Holy Trinity Cathedral was built. This church has survived to the present day.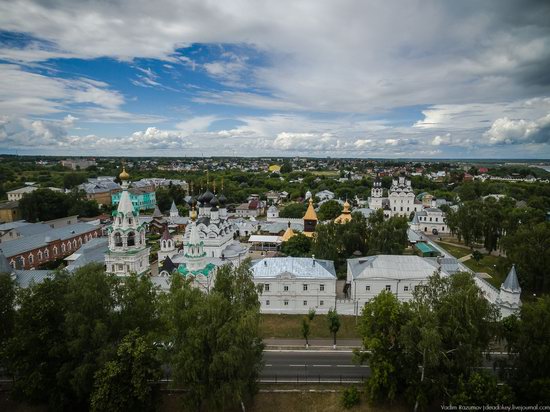 In 1923, the convent was closed. In 1975, the wooden church of St. Sergius of Radonezh was brought to the convent grounds from the neighboring Melenkovsky district. It is a monument of wooden architecture of the 18th century. May 15, 1991, the Holy Trinity Convent was reopened.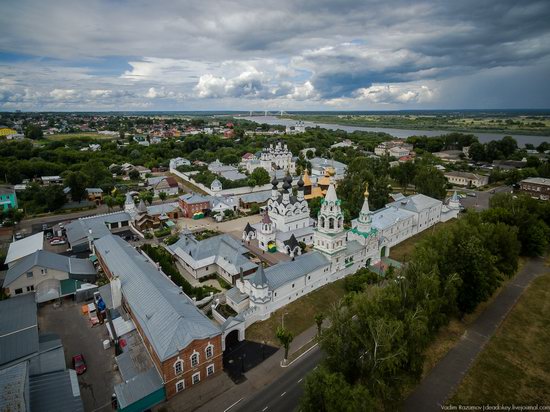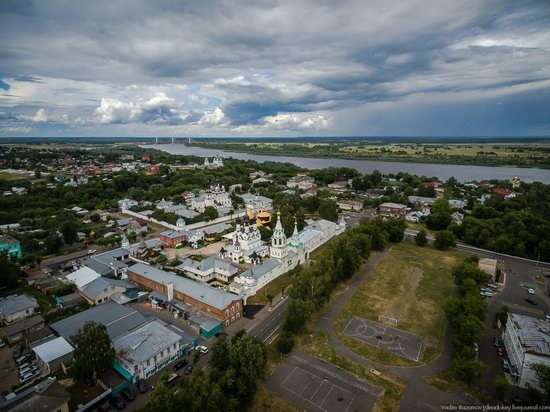 Near the Holy Trinity Convent you can see another monastery – the Annunciation Monastery founded in 1553.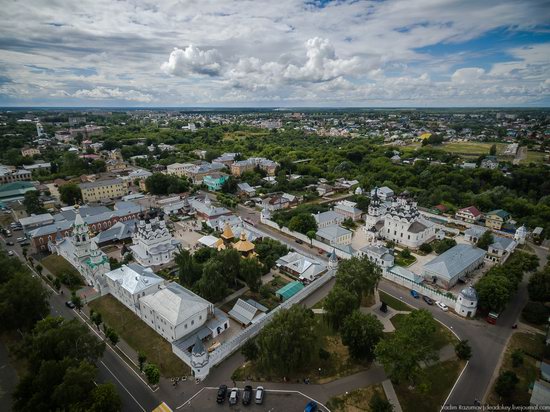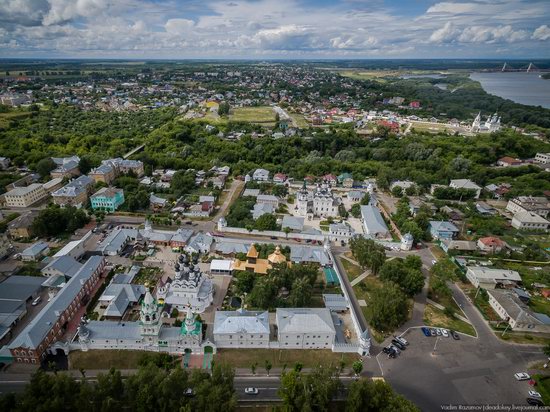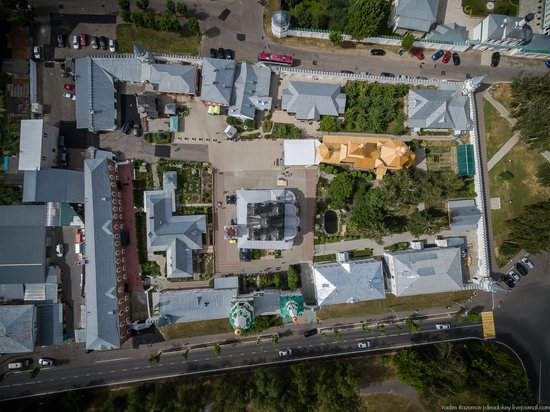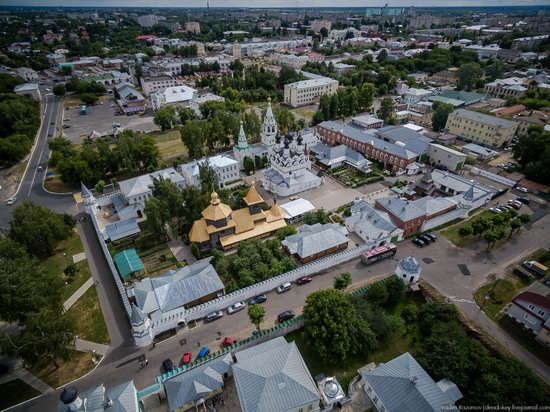 Tags: Murom city · Vladimir oblast
<< Is an Electronic Visa Available for Russia?
No comments yet.