The Museum of Wooden Architecture and Peasant Life, located on the bank of the Kamenka River on the outskirts of Suzdal in the Vladimir region, is one of the most visited museums in the town.
Here you can see rare monuments of wooden architecture of Vladimir-Suzdal land. The museum is not large, it has only 17 wooden buildings: churches, a merchant's house, peasant houses with interiors of the peasant way of life, windmills, granaries, wells.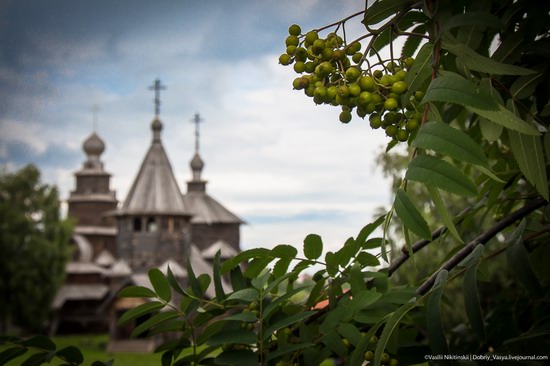 Every year, on the second Saturday of July, the Cucumber Festival is held on the territory of the museum. Museum of Wooden Architecture in Suzdal on Google Maps. Photos by: Vasilii Nikitinskii.
Church of the Transfiguration (1756).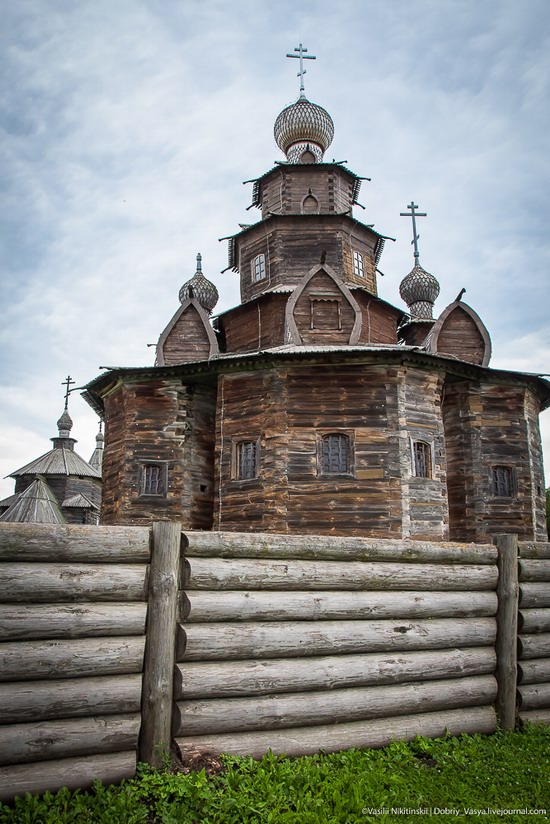 Resurrection Church (1776).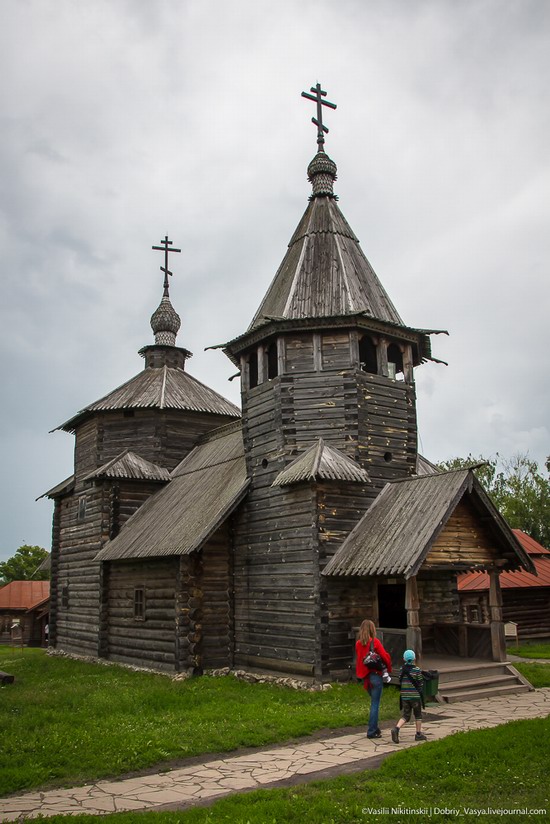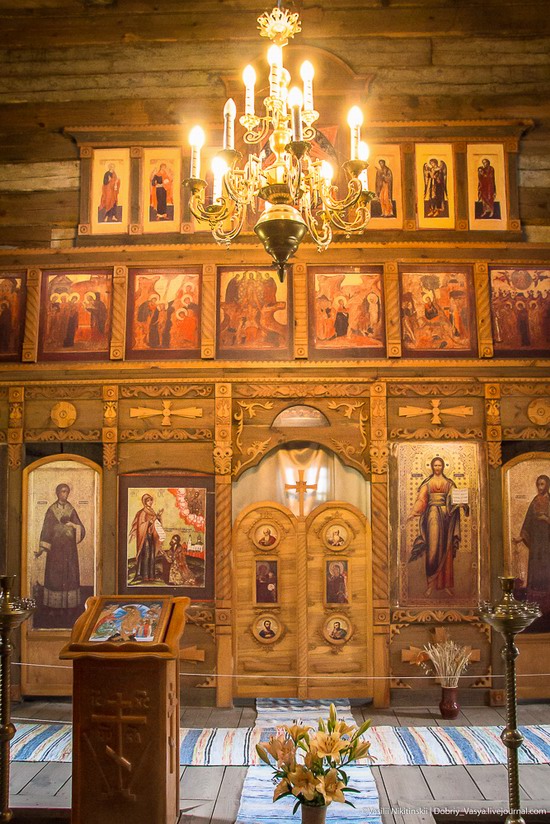 Both churches.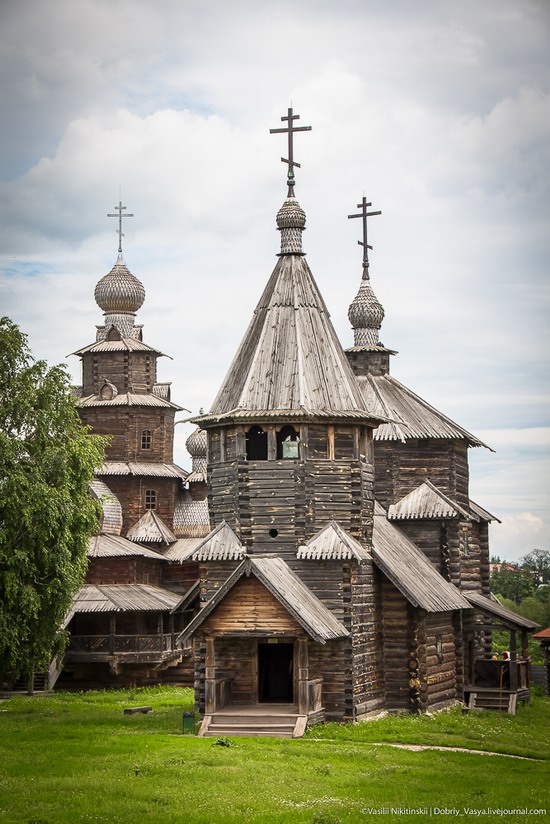 The house of a peasant.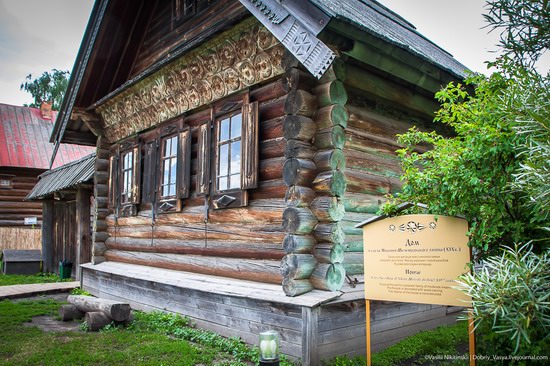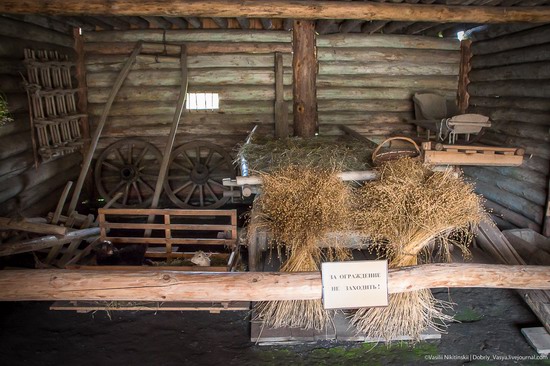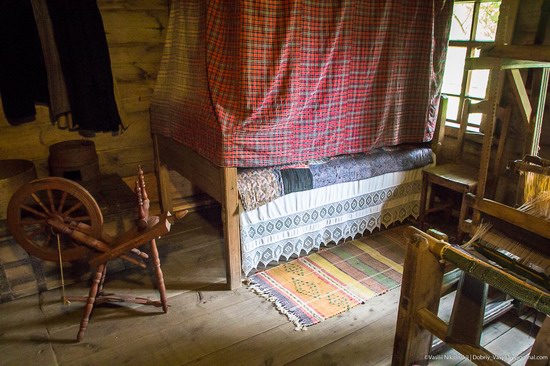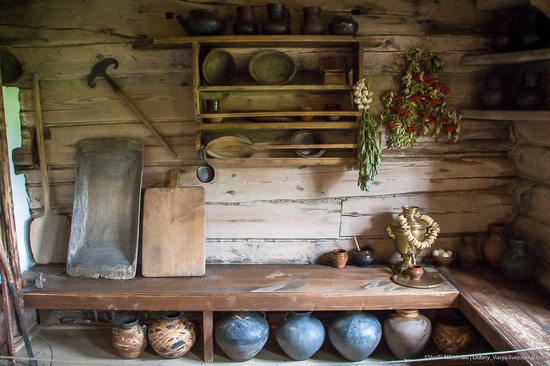 The house of a well-to-do peasant.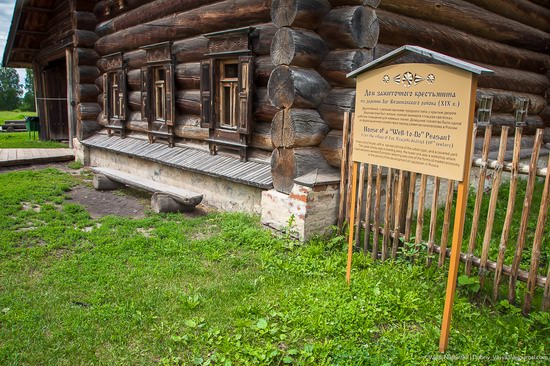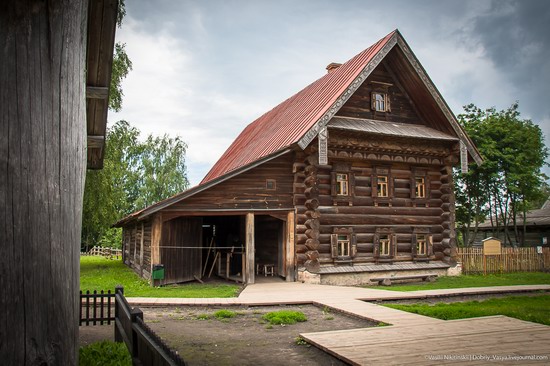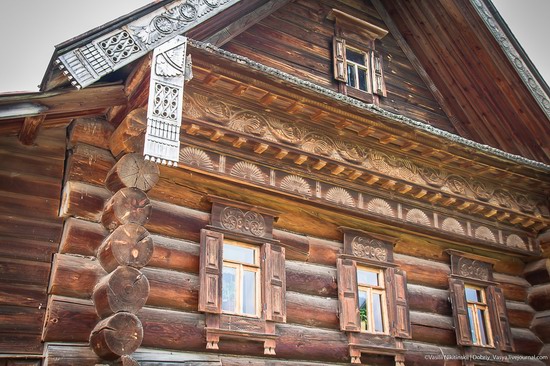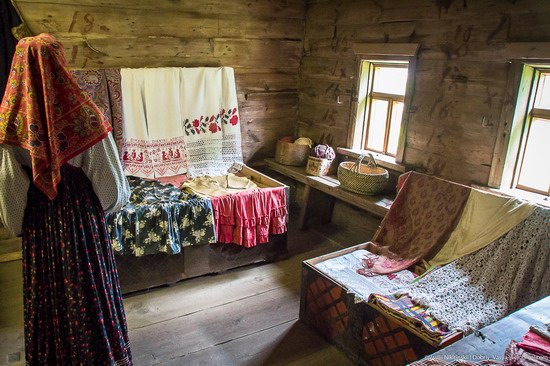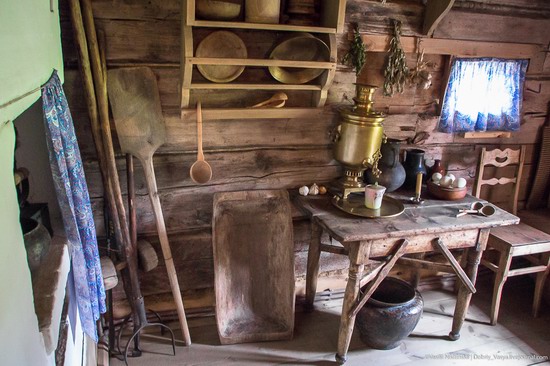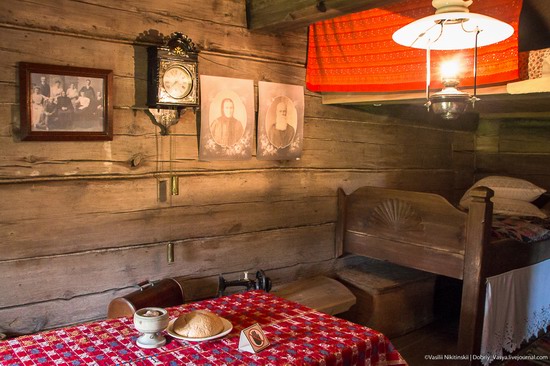 The well with a large wooden wheel.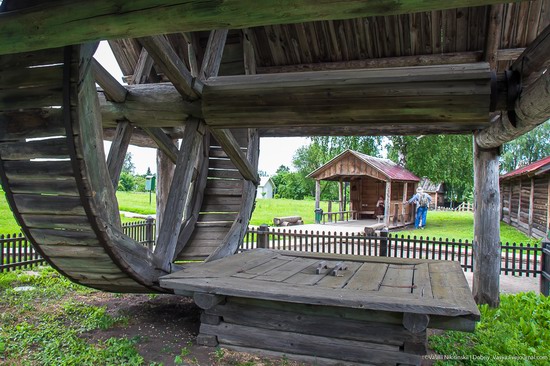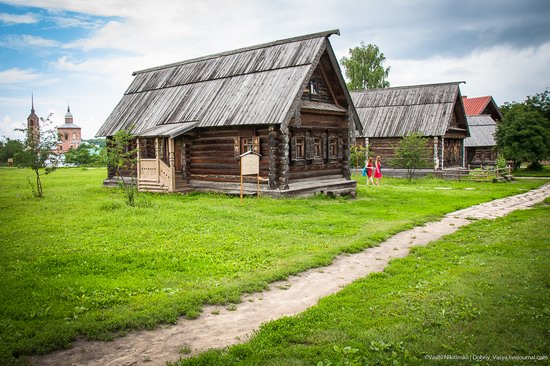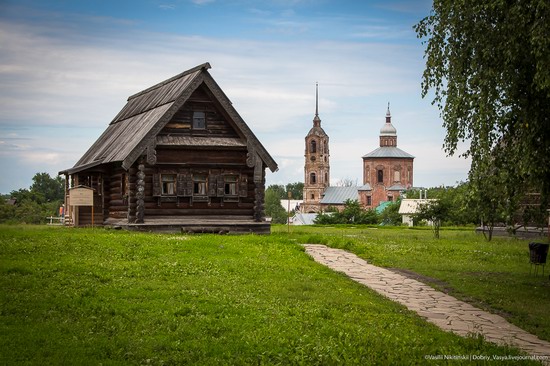 The house-museum of the merchant Agapov.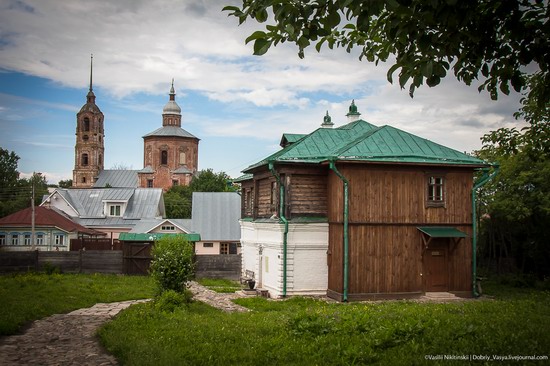 Windmills.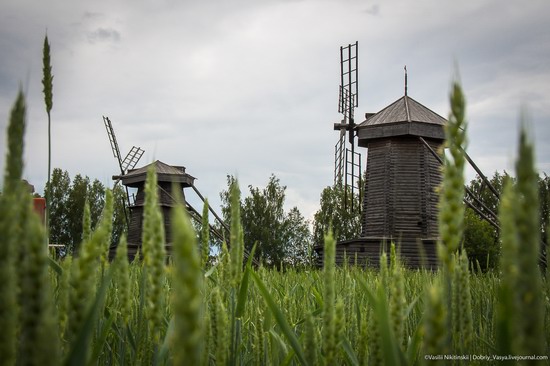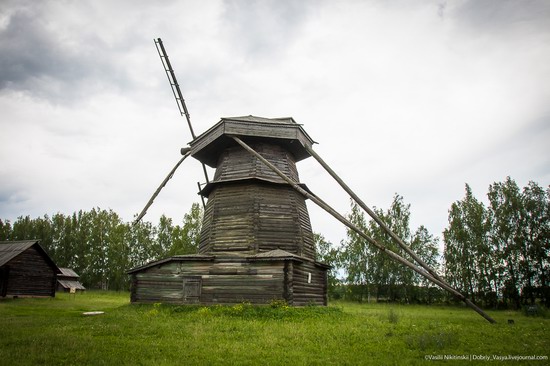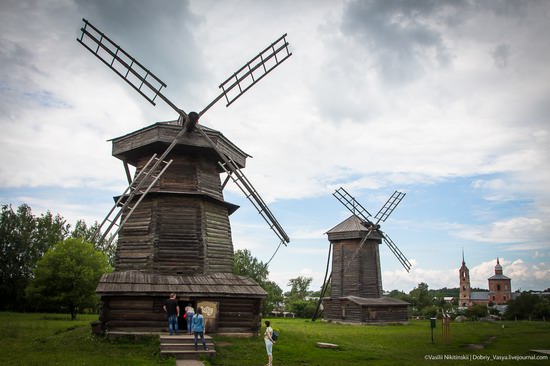 In the museum you can buy souvenirs.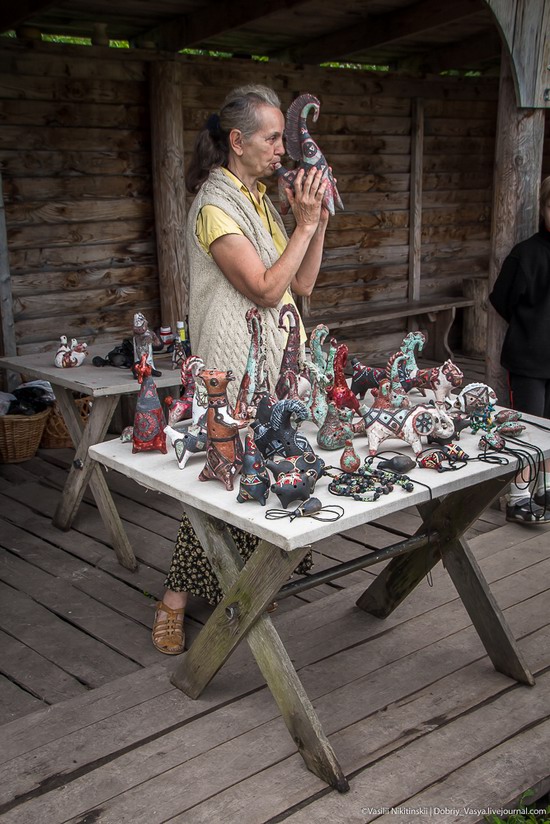 The staff of the museum are dressed in national costumes.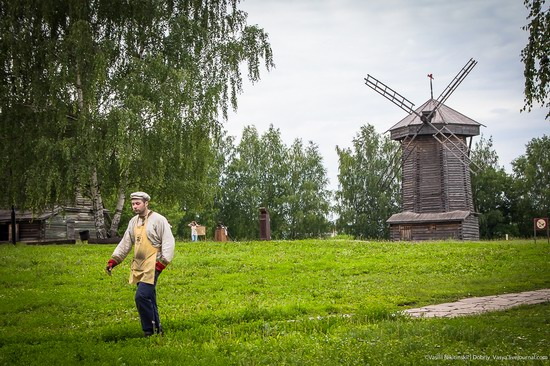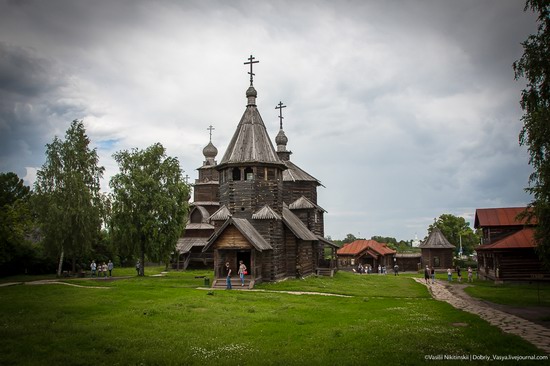 Tags: museum · Suzdal city · Vladimir oblast
<< Cruise on the Volga River – Tutayev
No comments yet.