Suzdal is a small town-reserve with a population of about 9,700 people located in the Vladimir region, about 30 km north of Vladimir.
First mentioned in the chronicles in 1024, this is one of the oldest towns in Russia famous for its abundance of monuments and preserved original appearance. Photos by: Vasiliy Nikitinskiy.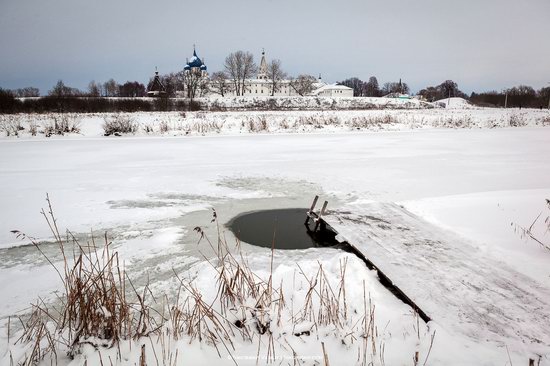 Street food (mulled wine, pickled cucumbers, sandwiches with smoked lard, cranberries in powdered sugar, soaked apples).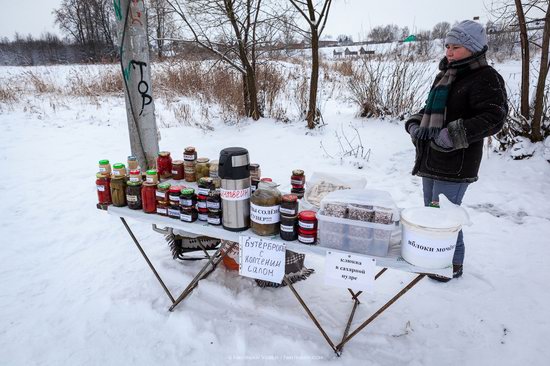 Transport for tourists.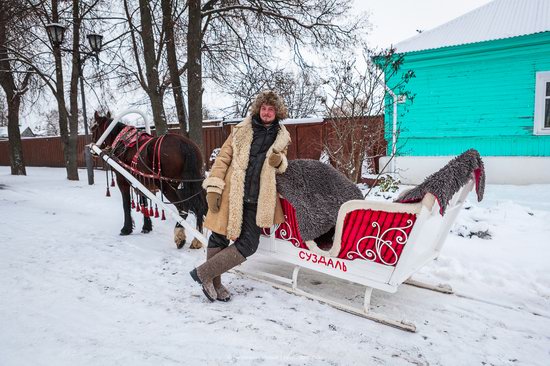 Suzdal is included in the popular tourist route the Golden Ring of Russia. There are a lot of monuments of cult and civil architecture of the 13th-19th centuries in the town.
Cathedral of the Nativity (1222-1225).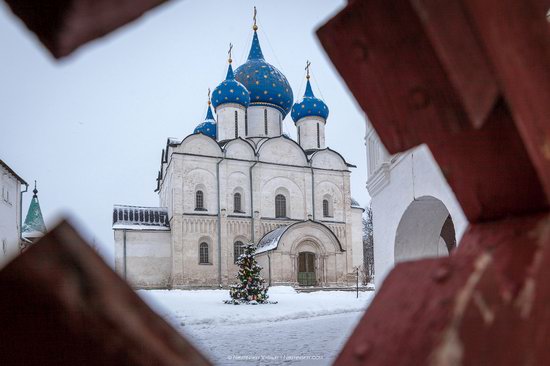 On the area of about ​​9 square kilometers of the historical part of Suzdal, there are 305 monuments of architecture and history, including 5 monastic ensembles, 30 churches, 14 belfries, dozens of magnificent examples of civil constructions. Today, tourism is the basis of the local economy.
Sobornaya bell tower of the Suzdal Kremlin with a unique clock, where instead of the numbers you can see the letters of the Cyrillic alphabet.
Archery – another entertainment for tourists.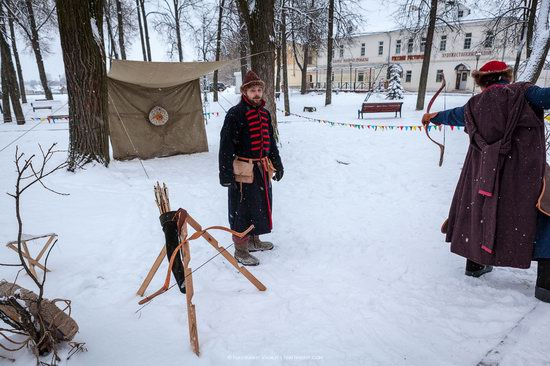 Toys.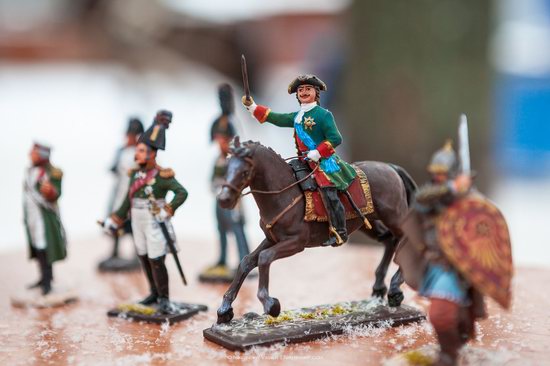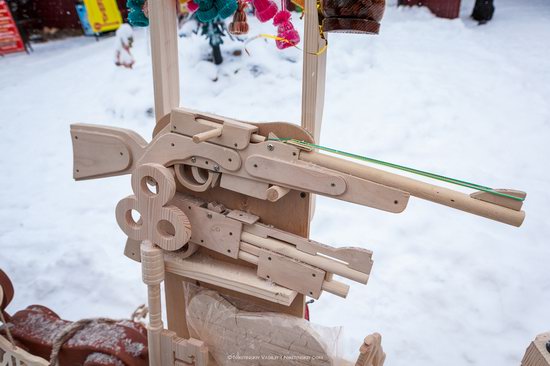 Lollipops.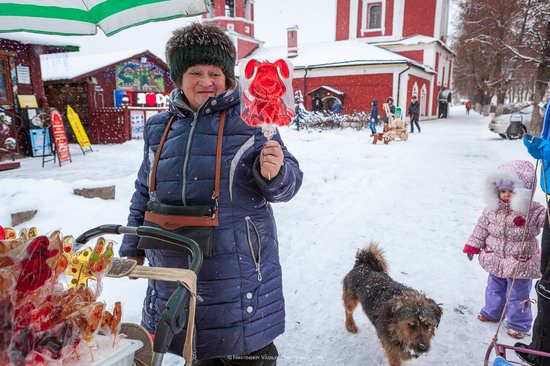 Remains of the Suzdal Kremlin defensive shaft and, at the same time, an excellent place for sledging.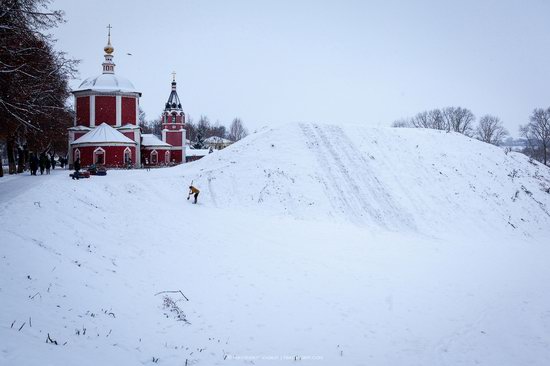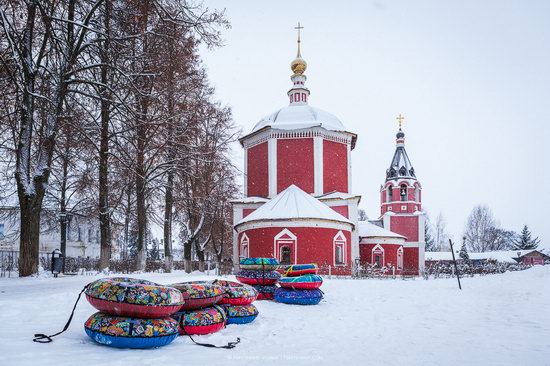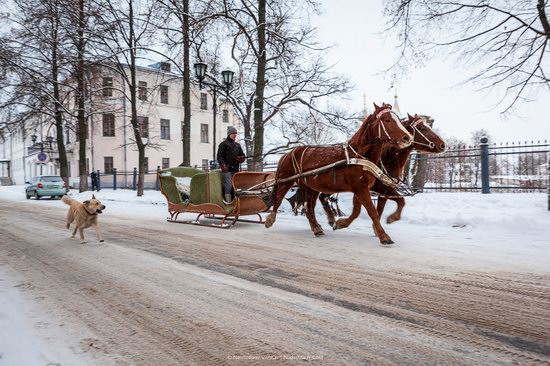 Sea buckthorn mead.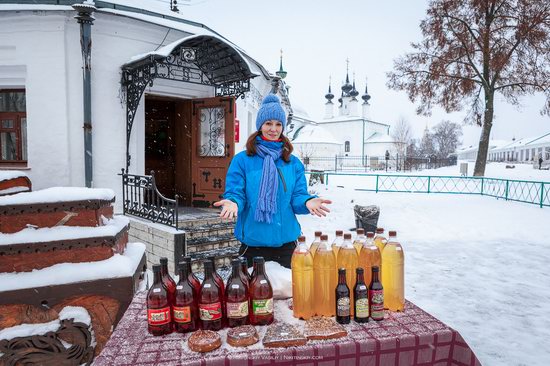 In Suzdal you can see a lot of horses.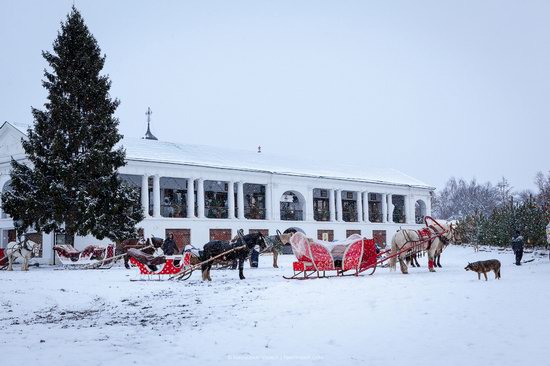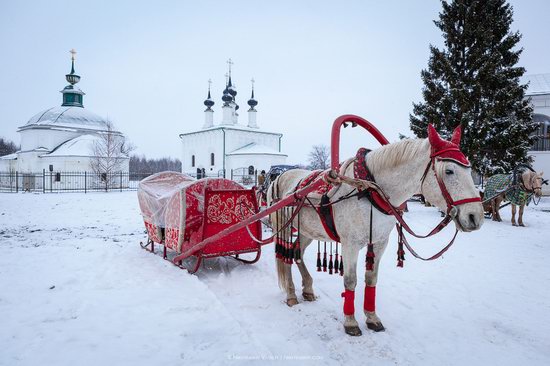 New Year tree and tents with souvenirs and food.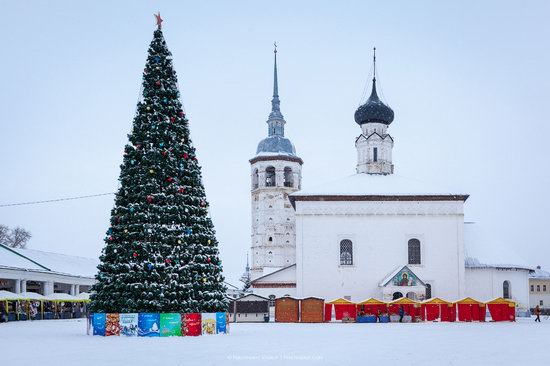 Holy Cross Church of St. Nicholas (1770).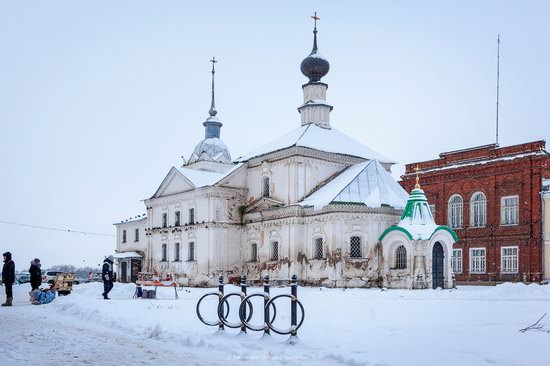 Lenina Street.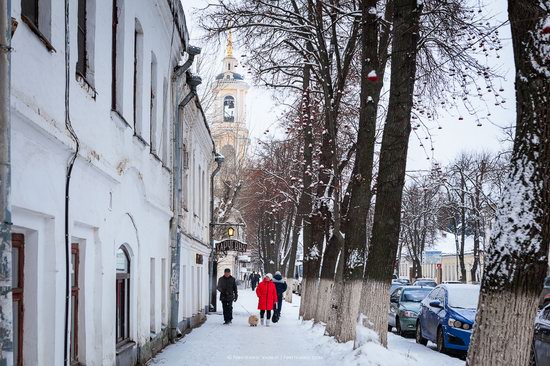 Church of Saint Antipas of Pergamum (1745).
Carved platbands on the windows of wooden houses.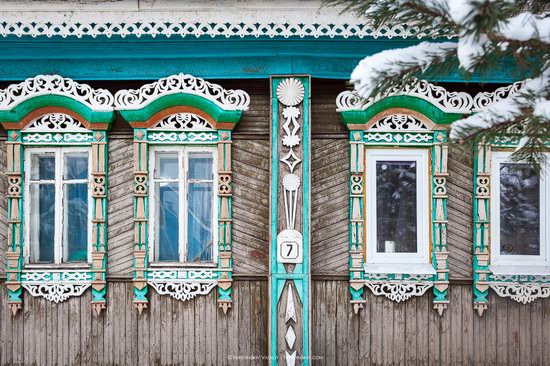 Wooden bridge over the Kamenka River.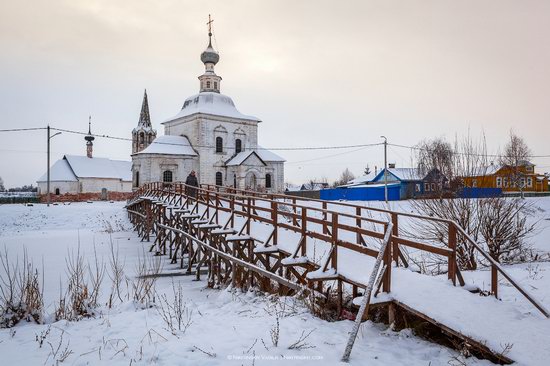 Ilinskiy Meadow.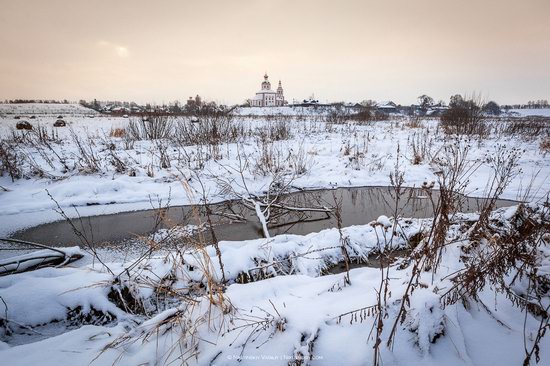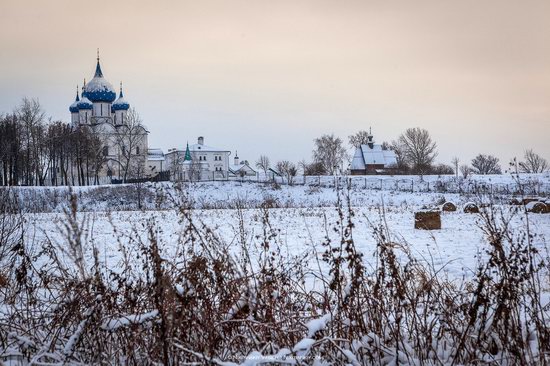 Church of Elijah the Prophet (1744) on on Ivanova Hill.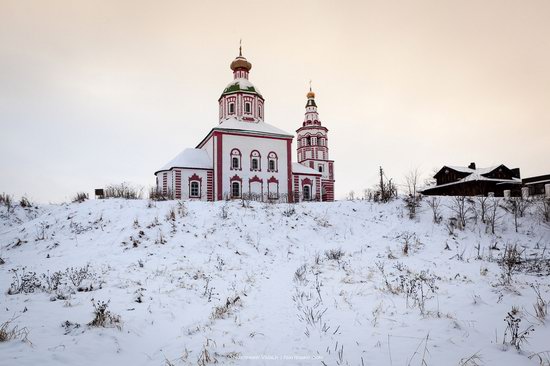 The views from Ivanova Hill.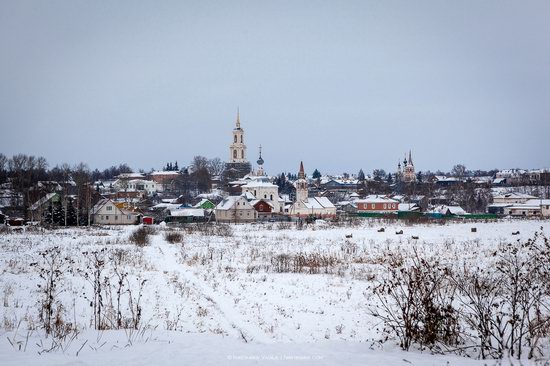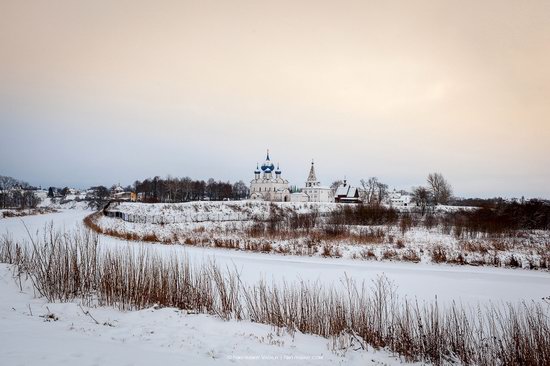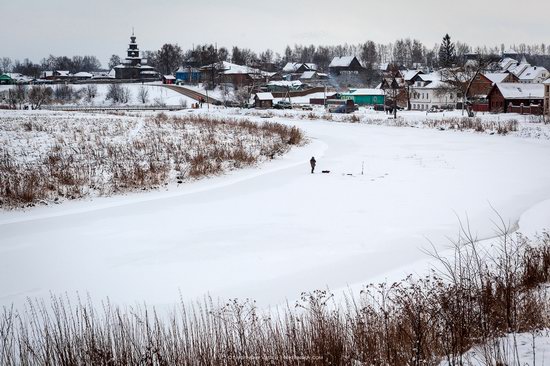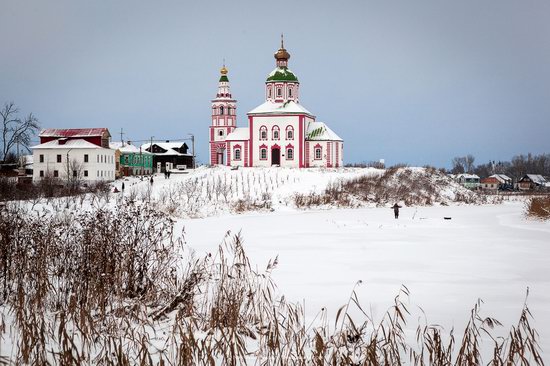 Tags: Suzdal city · Vladimir oblast
<< Soviet anti-religious propaganda posters
No comments yet.