Khotkovo is a town with a population of about 21 thousand people located in Moscow Oblast, about 70 km northeast of the center of Moscow and 14 km southwest of Sergiev Posad.
The town originally appeared as a settlement near the Pokrovsky Khotkov Monastery, first mentioned in 1308. Today, the picturesque ensemble of the Pokrovsky Khotkov Convent is represented by buildings of the 18th-19th centuries. Khotkovo on Google Maps. Photos by: Vadim Razumov.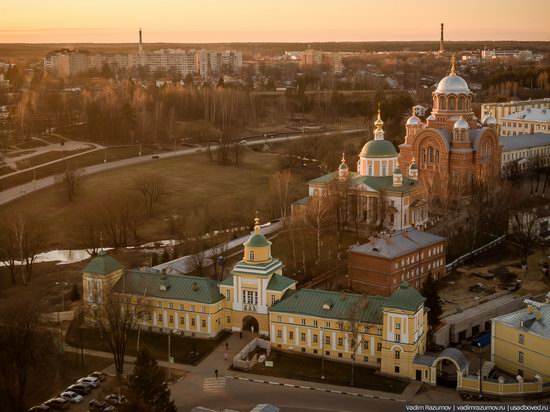 The gateway church of St. Mitrofan (1833) occupying the central place in the southern front facade of the convent.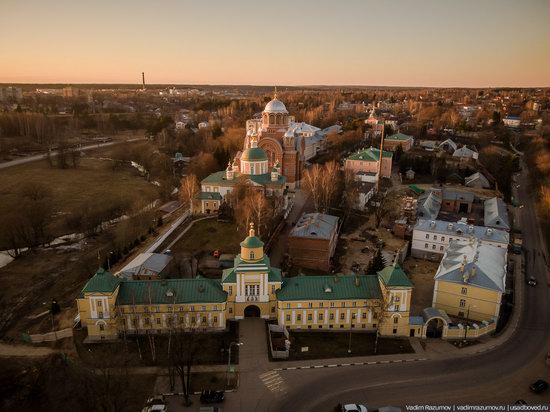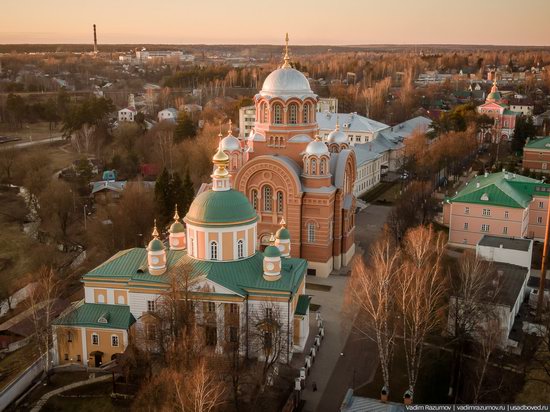 The Pokrovsky Cathedral (1812-1816).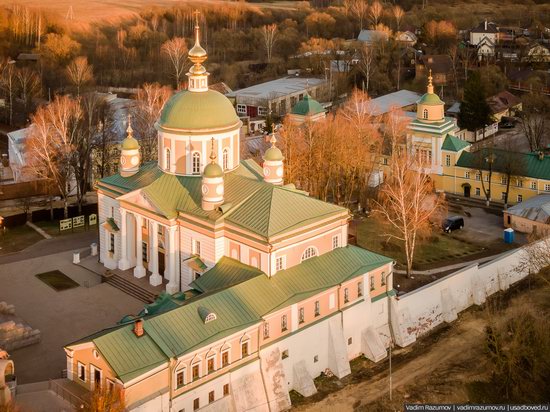 The Pokrovsky Cathedral is considered the main church of the convent, although in size it is significantly inferior to the Nikolsky Cathedral built later.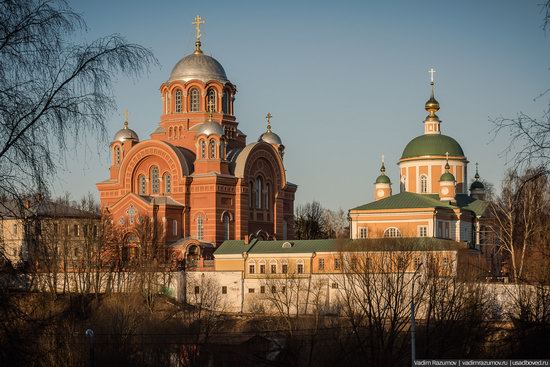 The Nikolsky Cathedral (1900-1904).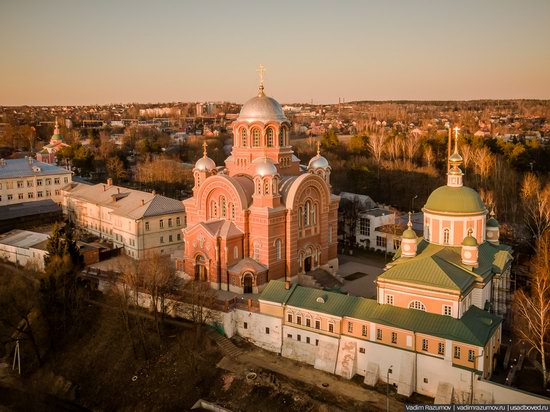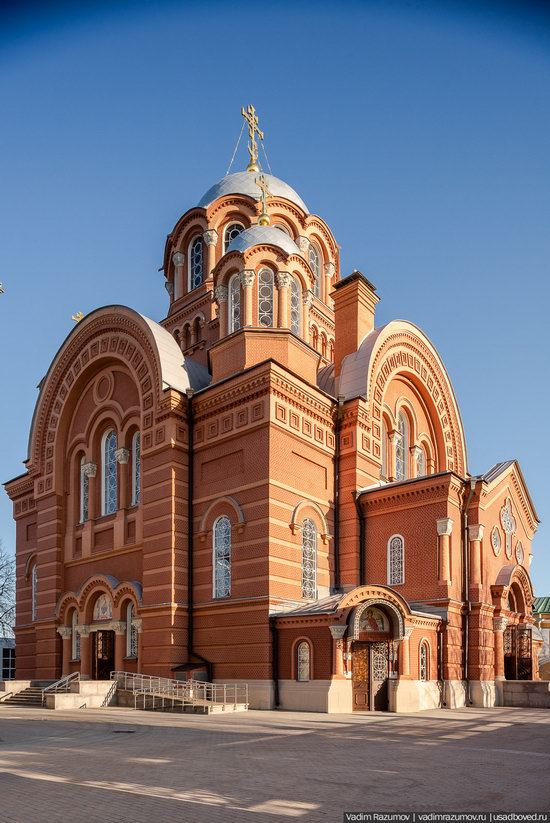 The House of the Abbess (1900).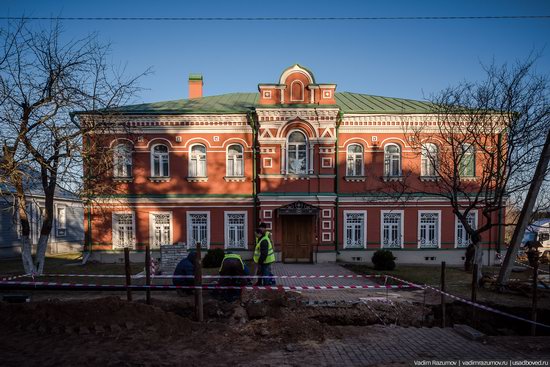 The Northern Holy Gate facing the Trinity-Sergius Lavra and the gateway Church of the Nativity of John the Baptist (1791).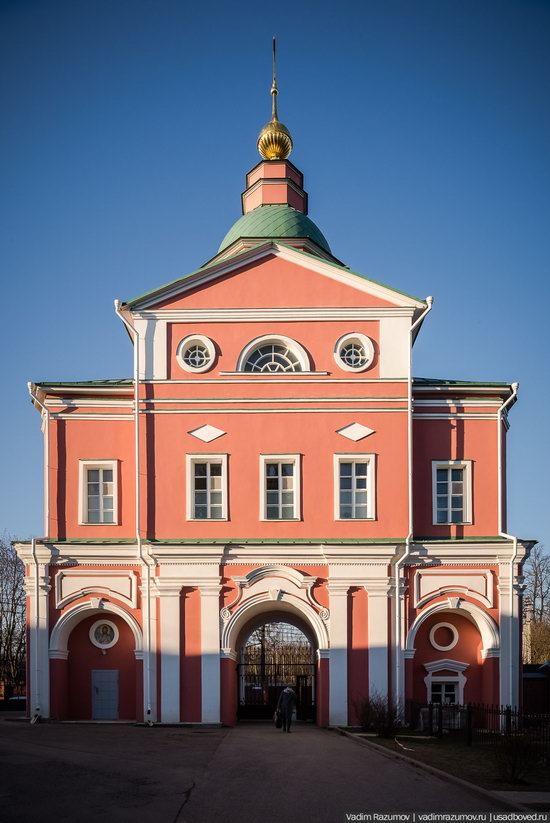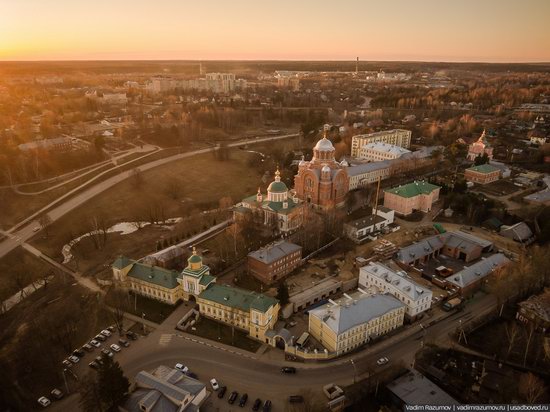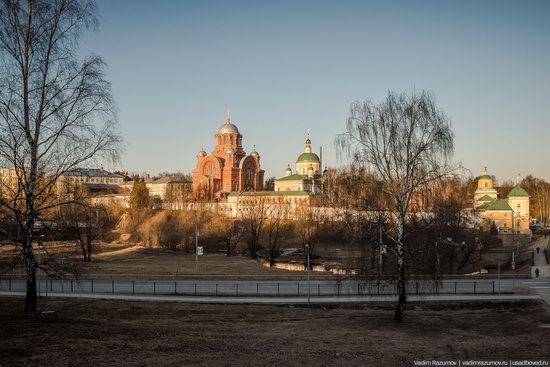 Tags: Moscow city · Moskovskaya oblast · Sergiev Posad city
<< Church of the Icon of Our Lady of Akhtyrka in Moscow Oblast
No comments yet.