In the Chukhlomsky district of the Kostroma region, hidden between forests and abandoned villages, there is a beautiful wooden palace designed by the famous architect Ivan Ropet (1845-1908).
The house was built by Martyan Sazonov for Yelizaveta Dobrovolskaya, his second wife, in the late 19th century. He was of peasant origin but that did not stop him to go to St. Petersburg and become a major construction businessman. Photos by: Vadim Razumov.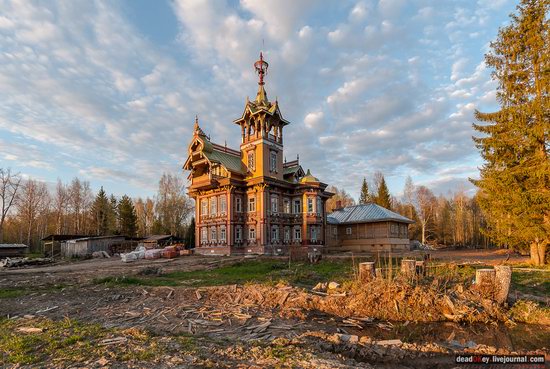 With the establishment of Soviet power the house became public property and was used as a village school and a library.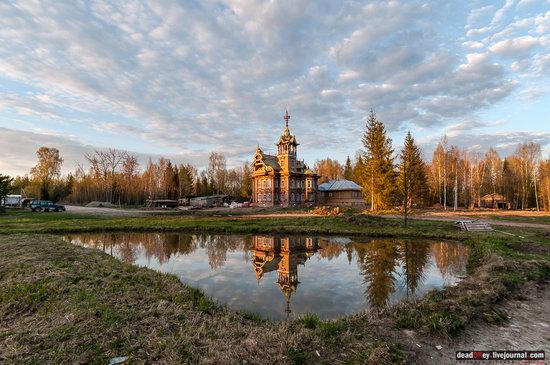 In the early 1980s, the village completely extinct. A lot of houses were moved by local residents to other large settlements. However Sazonov's house was too huge for transportation, it remained in the deserted village and began to deteriorate rapidly.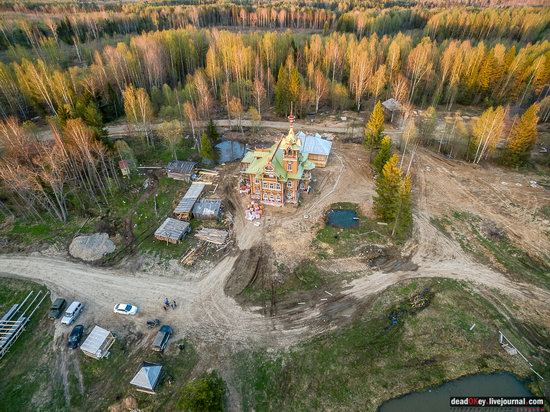 Fortunately, a few years ago, the house was purchased by Andrey Pavlichenkov who decided to rebuild it, and here is how this wooden palace looks now. The house in Astashovo on Google Maps.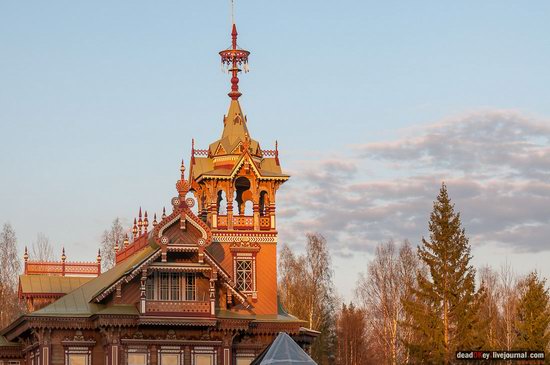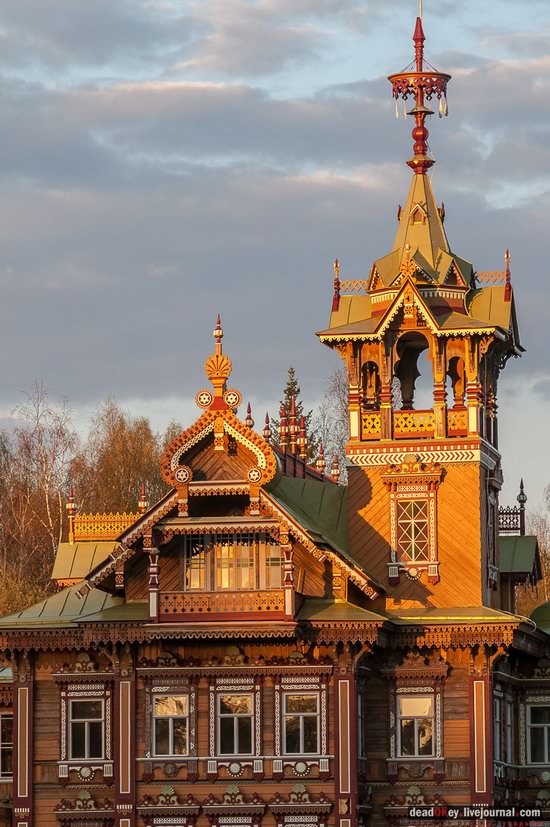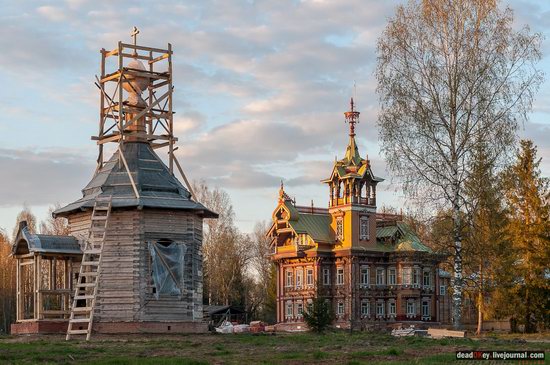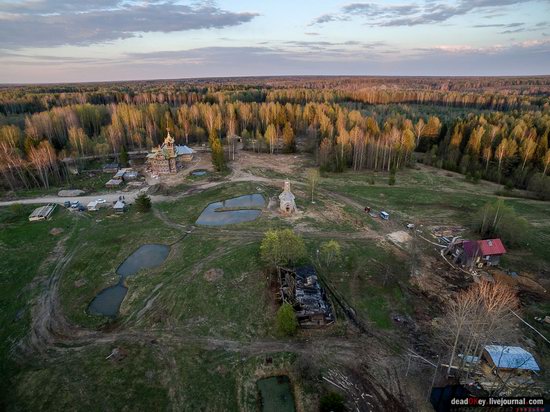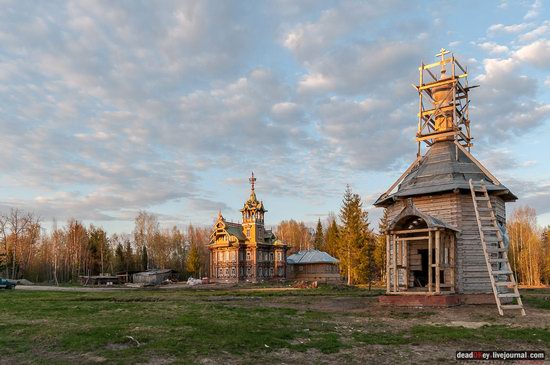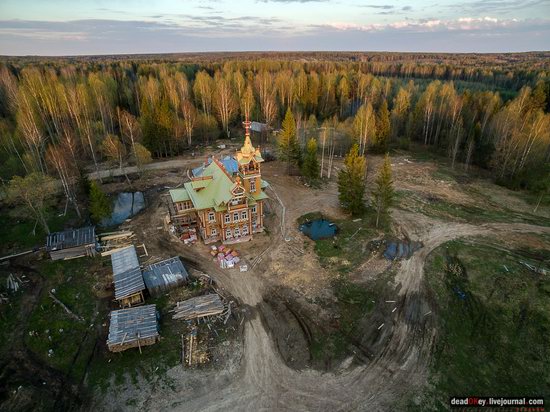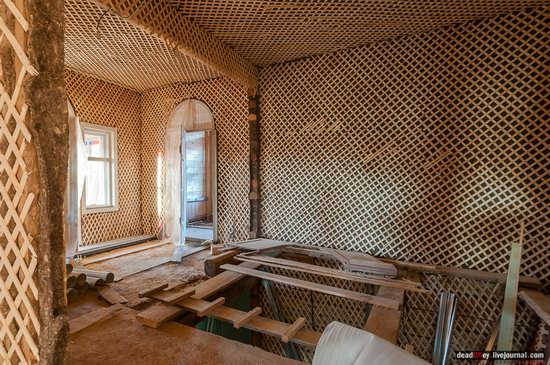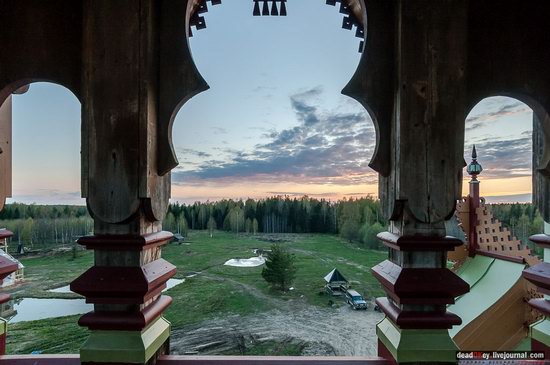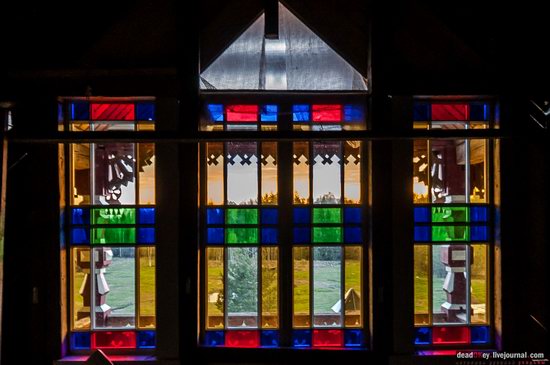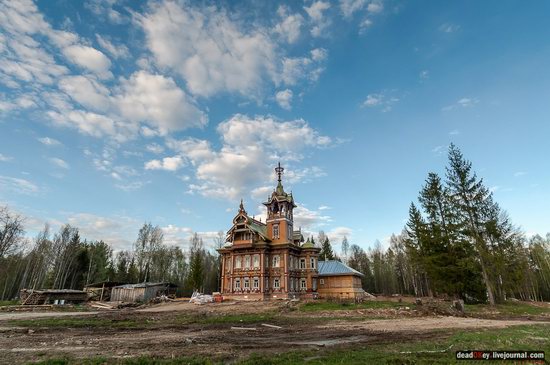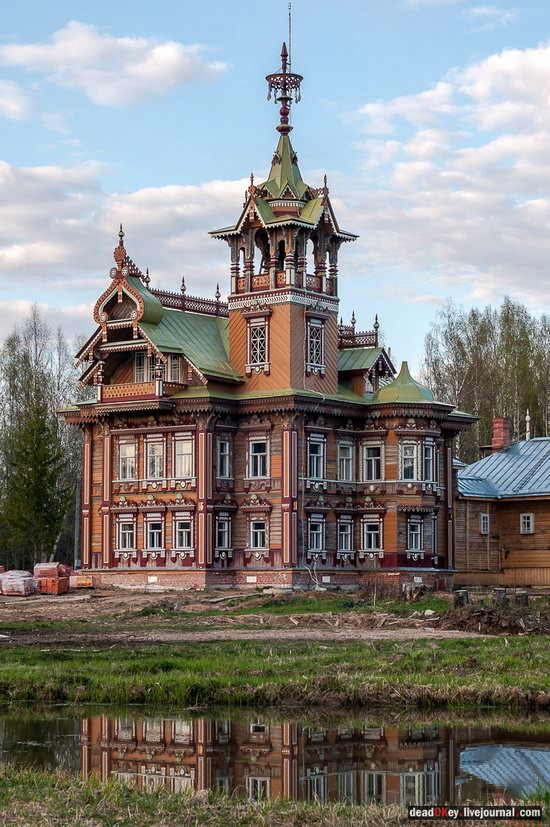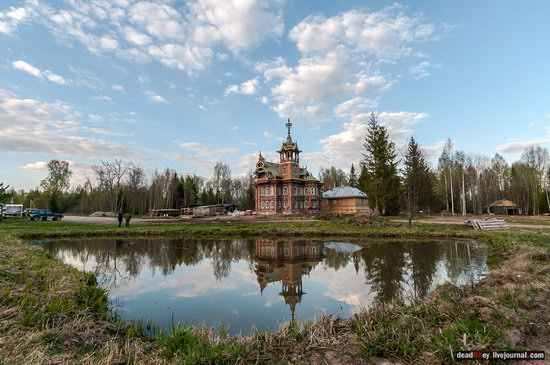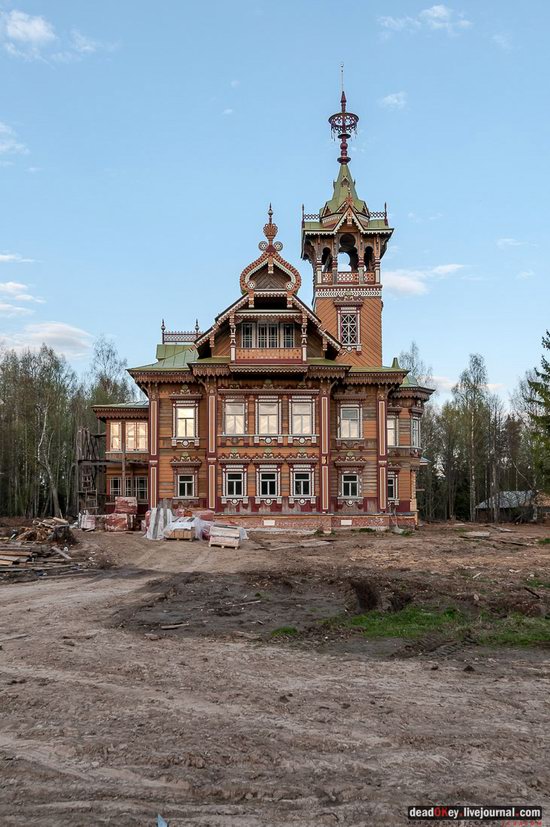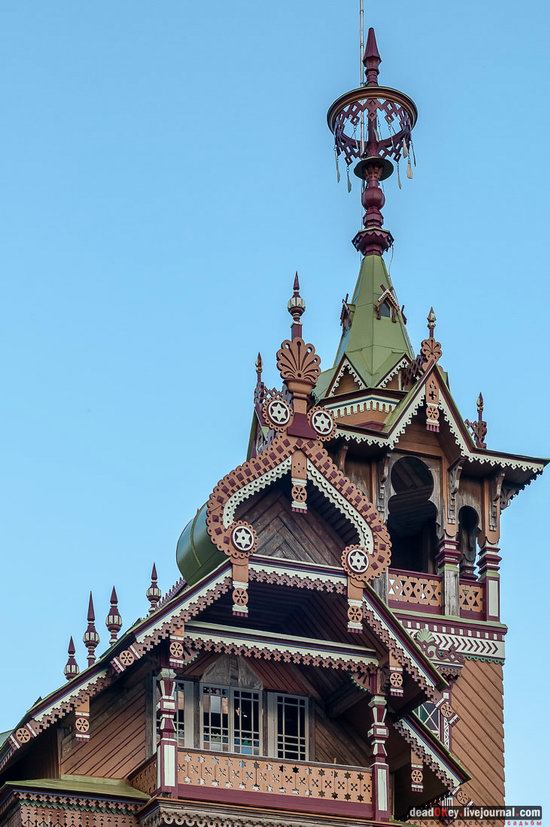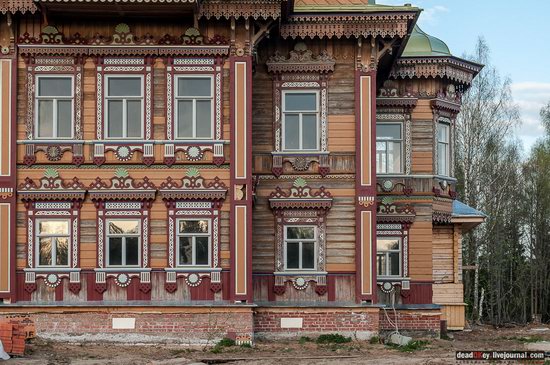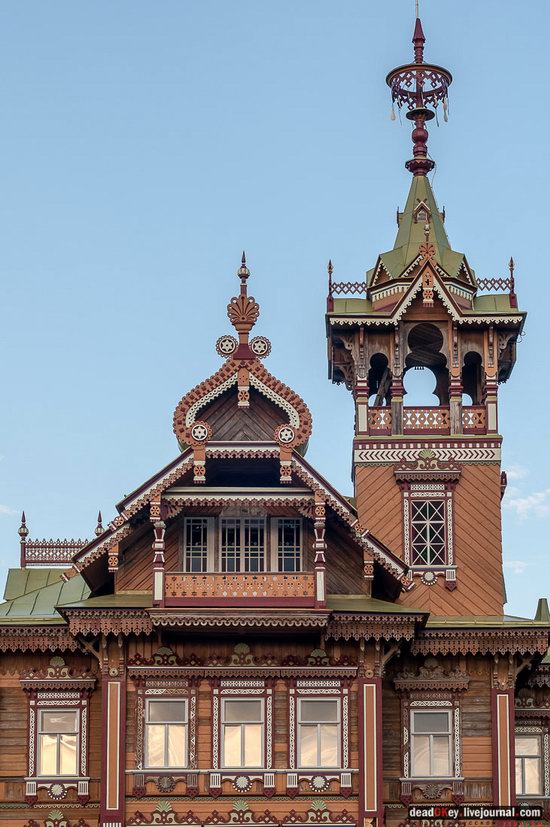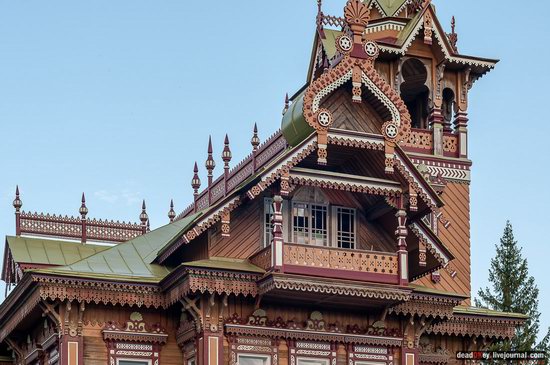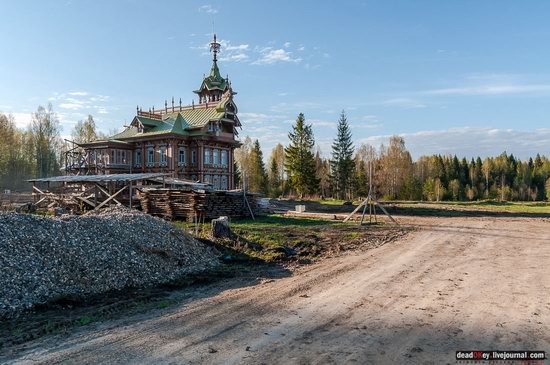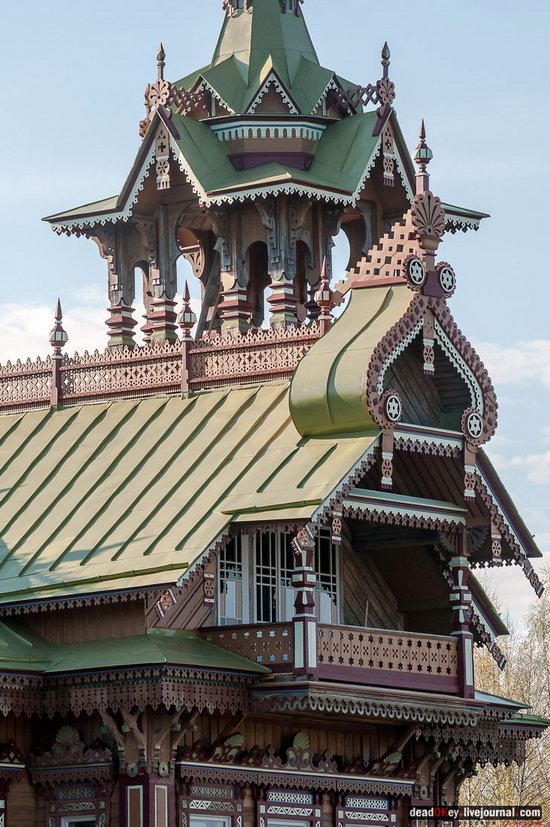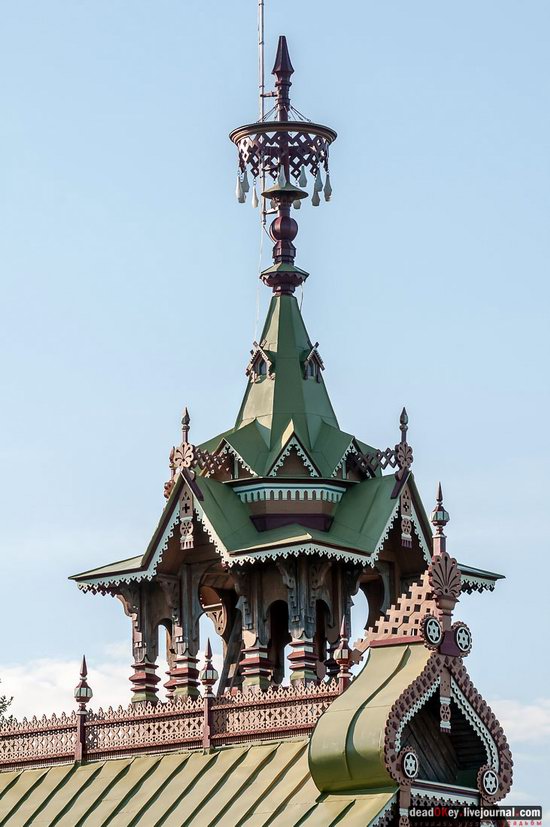 Martyan Sazonov and Yelizaveta Dobrovolskaya – the original owners of the house.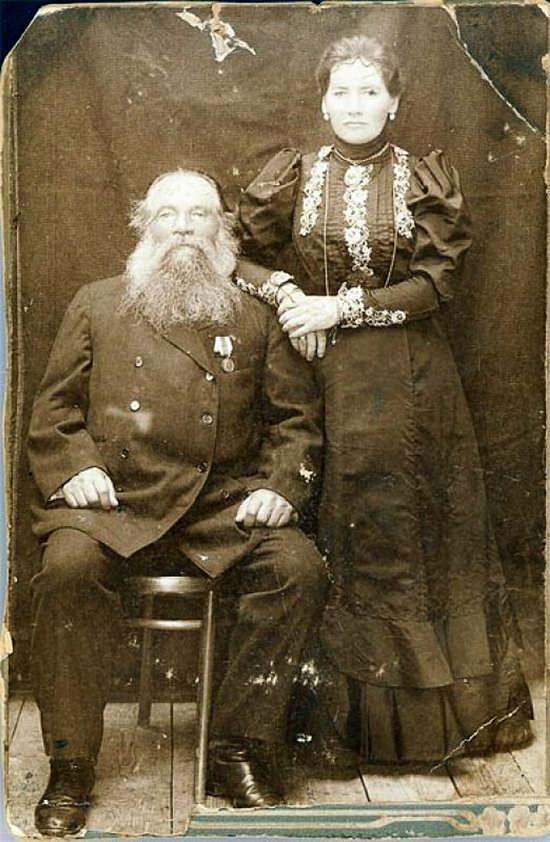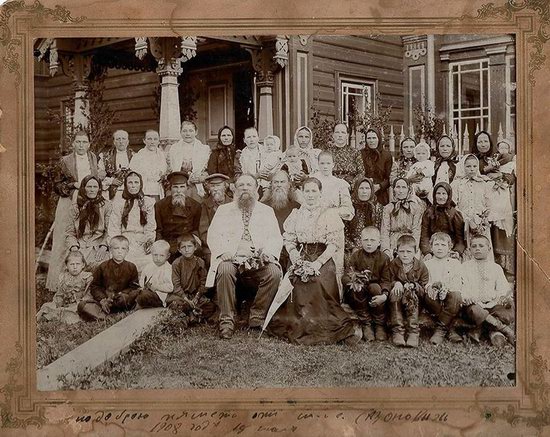 The house in Astashovo in the early 20th century.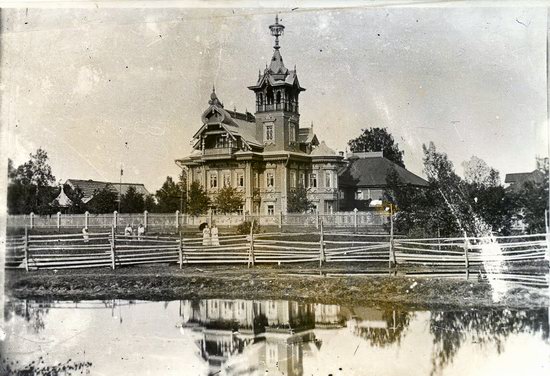 Let's fly over the renovated wooden palace.
In 2016, the house was opened as the first forest hotel-museum in Russia, where, in addition to accommodation, you can organize tourist programs of local history and outdoor activities.
Tags: Kostroma oblast
<< The Interiors of the Winter Palace
1 comment