There is an abandoned village Ostashevo in Chuhlomskoy district of Kostroma oblast and 100 meters to the east this wooden wonder is standing. The building is an old two-storey house with a tower, full of various carved decoration.
The house was probably built by industrialist Markov at the end of the 19th century. It was his suburban villa (dacha). According to the other version St. Petersburg contractor M.S. Sazonov built this house for his second wife E.A. Dobrovolskaya. Photos by Denis Frantsouzov.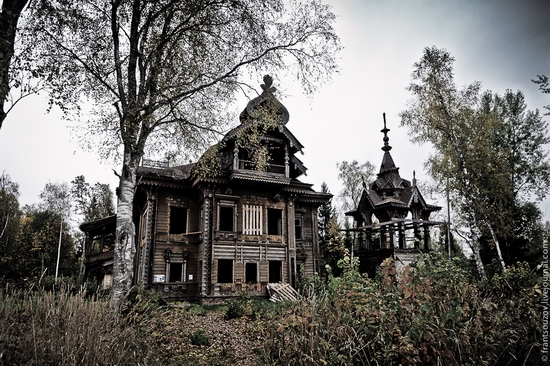 It is noted that the tower and decorative gable with balcony almost exactly match one of the published drafts of the outstanding architect I.P. Ropet (1845-1908). However, it is not known if Ropet was the architect of the house himself, or another architect borrowed his ideas.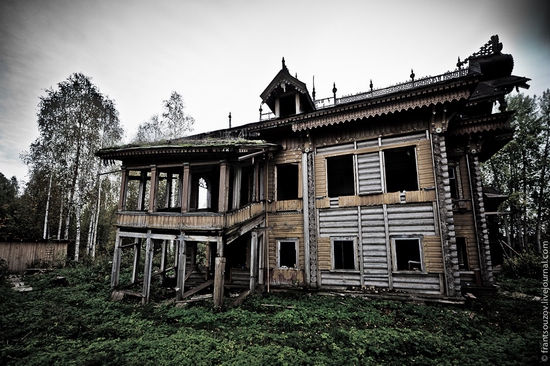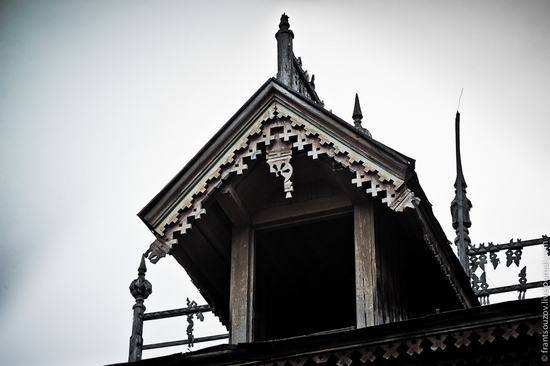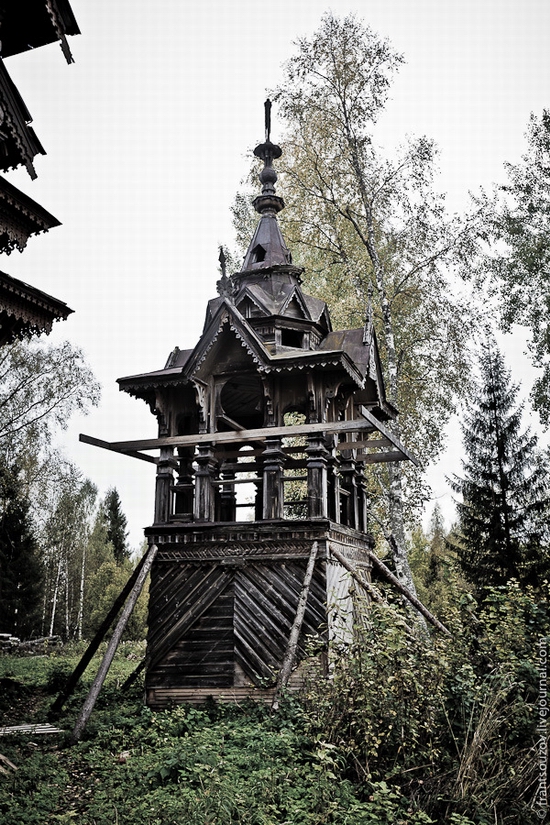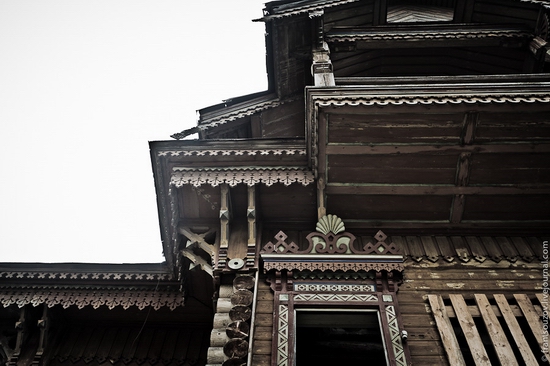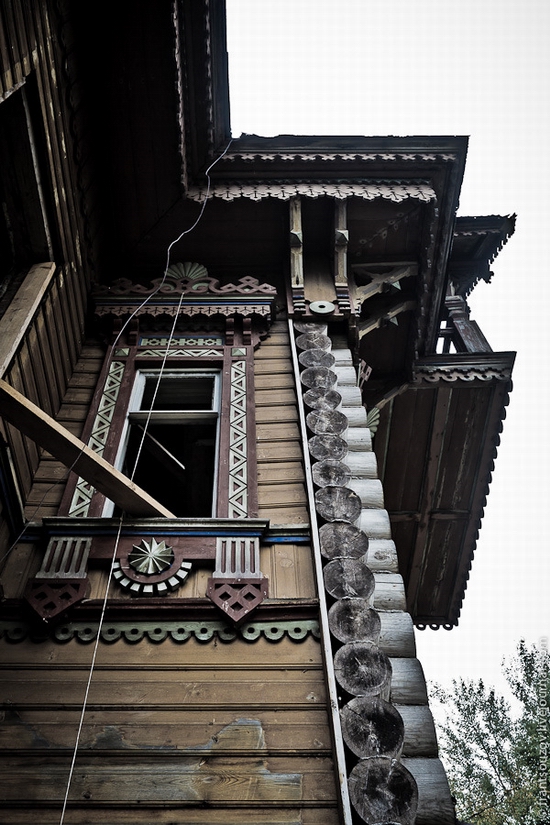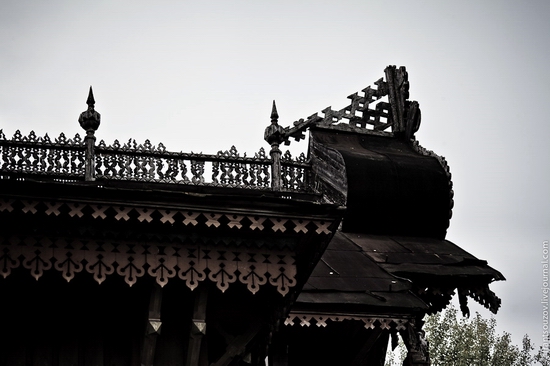 The subsequent history of the house is even more obscure. Travelers who visited the house found posters, propaganda literature and newspapers of the 1960s. In the attic there were newspapers dated 1891 year.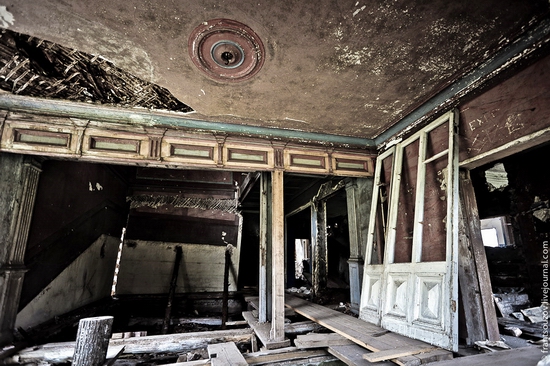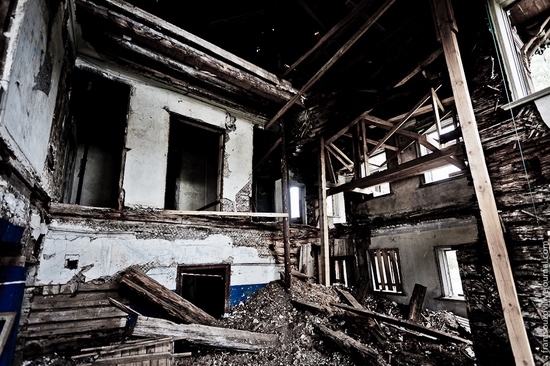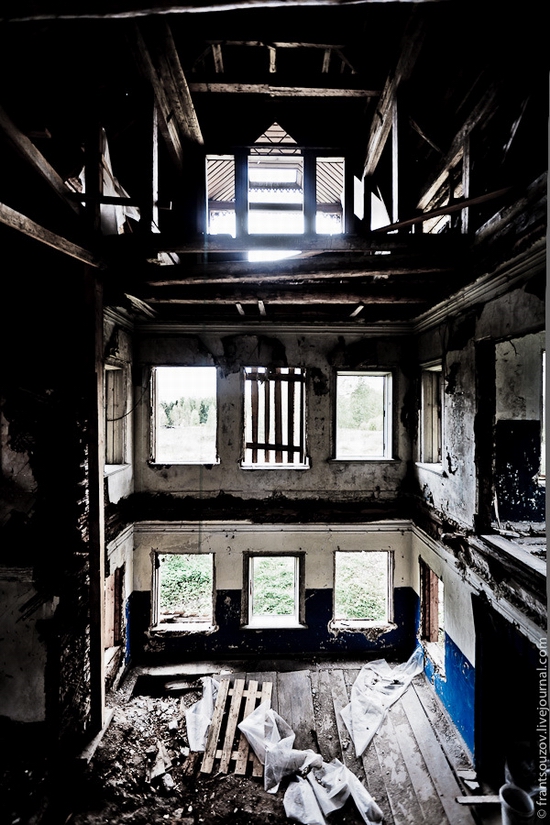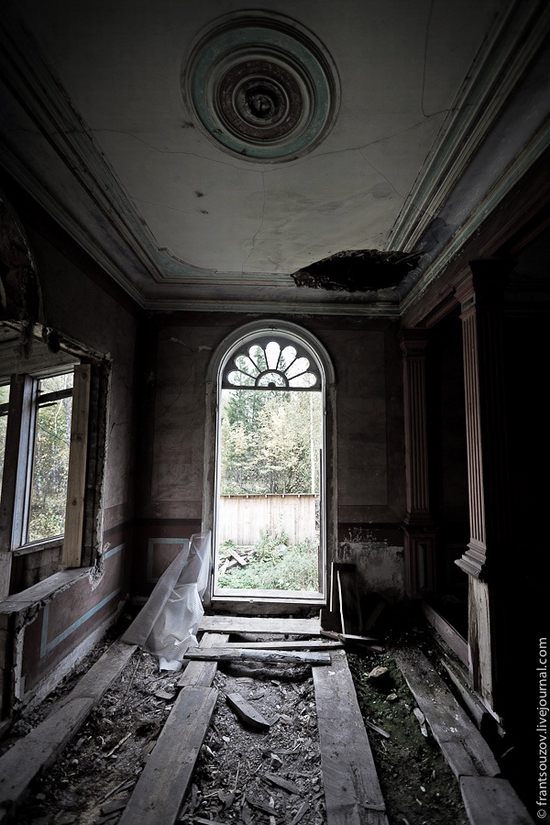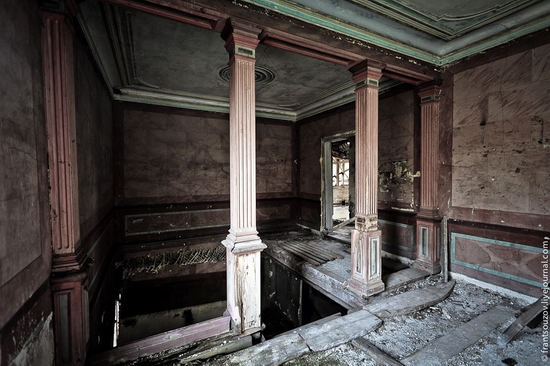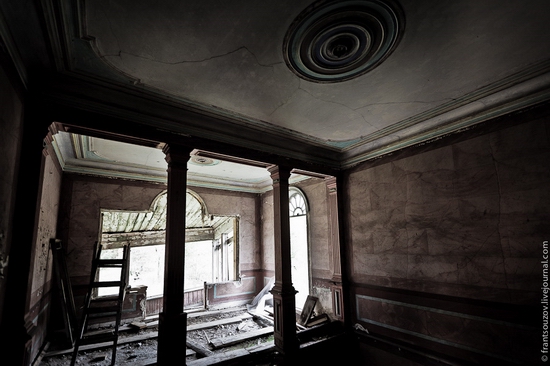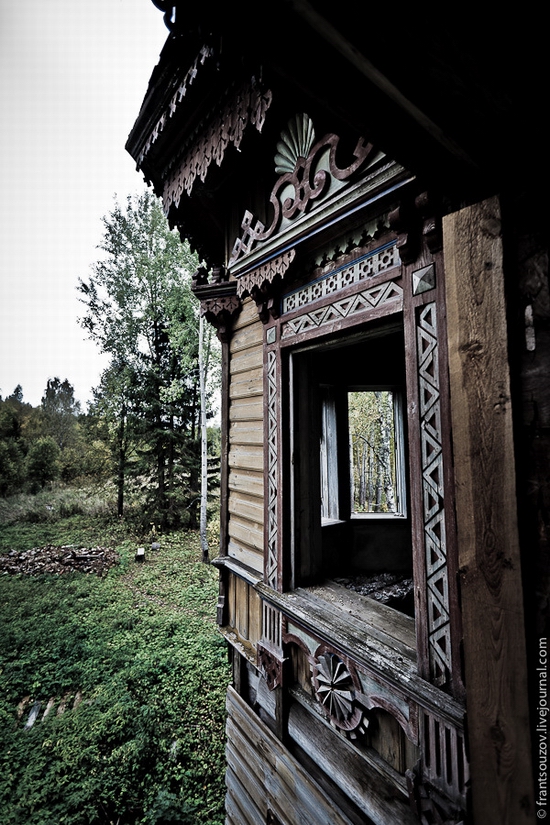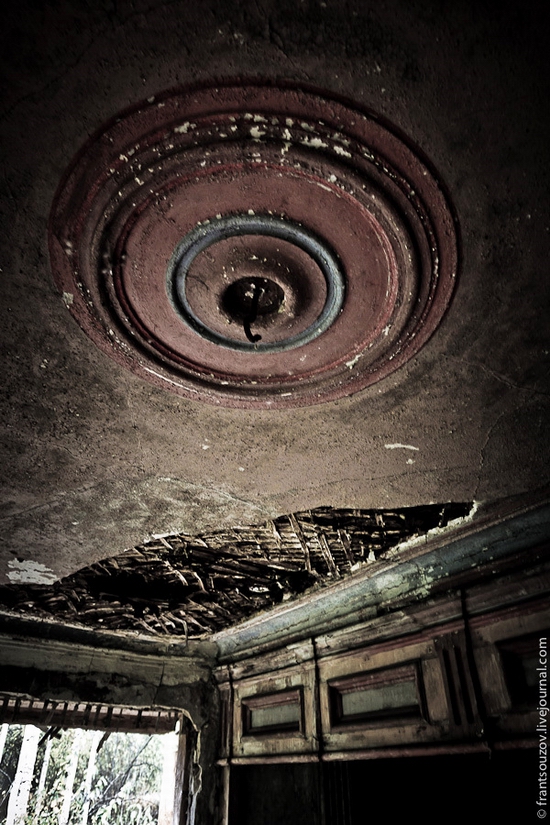 Most likely, Ostashevo village was abandoned in an era of stagnation during the campaign of closing "unpromising" villages and resettling of their inhabitants. The house was abandoned at the same time. Today the old house surrounded by the forest is looking like the mysterious house from fairy tale.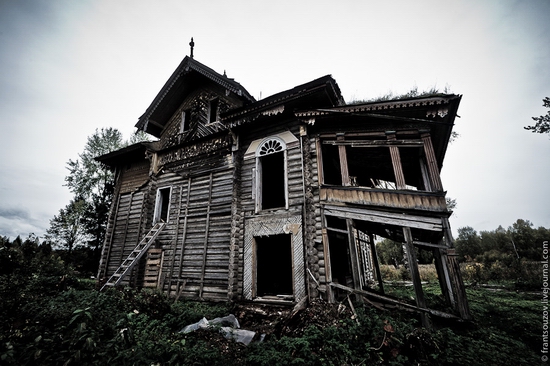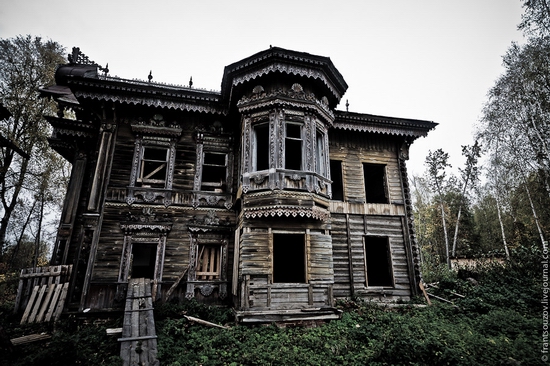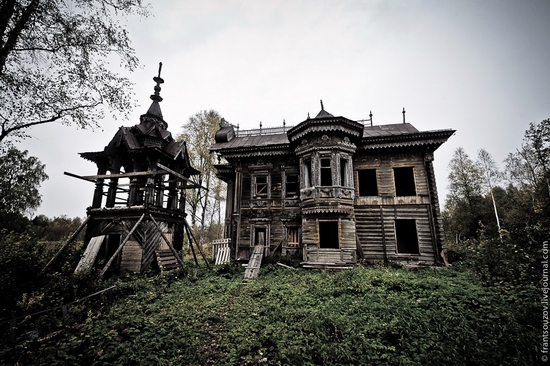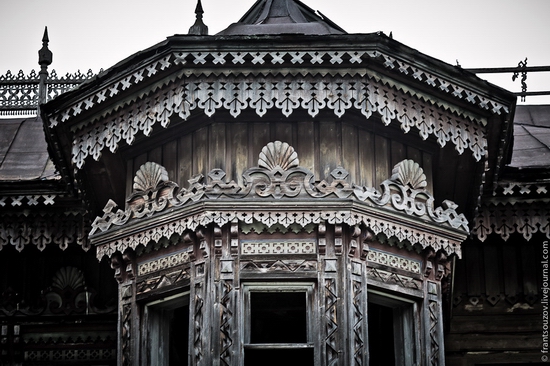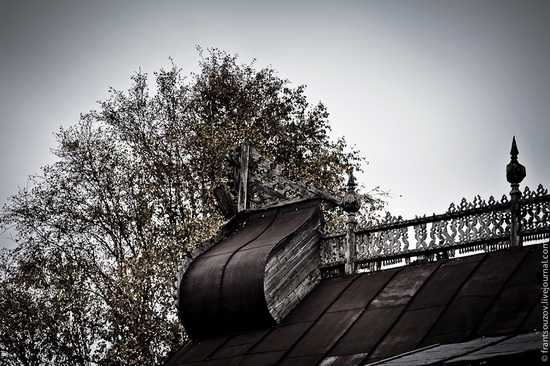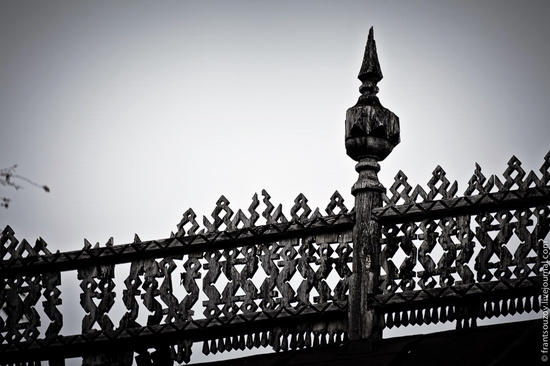 You can reach the village Faleleevo by car. The further road to Ostashevo is very poor quality and almost impassable by car so you should have a walk.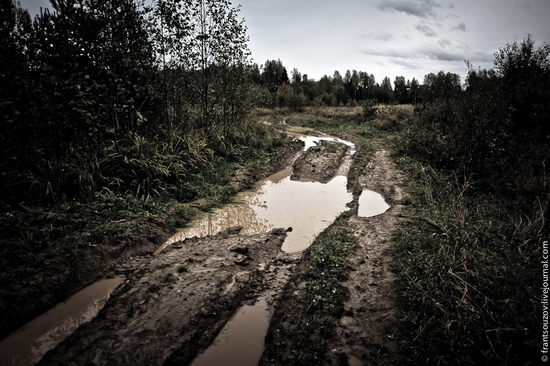 The initial view of the house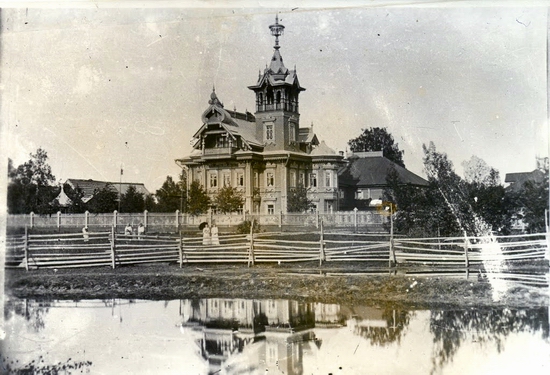 Fortunately, a few years ago, the house was purchased by Andrey Pavlichenkov who decided to rebuild it, and here is how this wooden palace looks now.
In 2016, the house was opened as the first forest hotel-museum in Russia, where, in addition to accommodation, you can organize tourist programs of local history and outdoor activities.
Tags: Abandoned · Kostroma oblast
<< Beautiful scenery of the Dagestan Republic
10 comments