Let's continue our flight over the sights of St. Petersburg, the second major city in Russia.
The second part of photos taken from a helicopter during the flight over the city. The first part. Photos by: Stepanov Slava.
The intersection of Bolshoy Prospekt and Andreevsky Boulevard.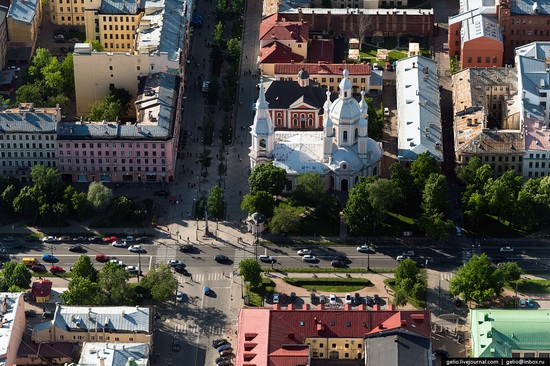 St. Petersburg Academic Institute of Painting, Sculpture and Architecture named after I.Ye.Repin.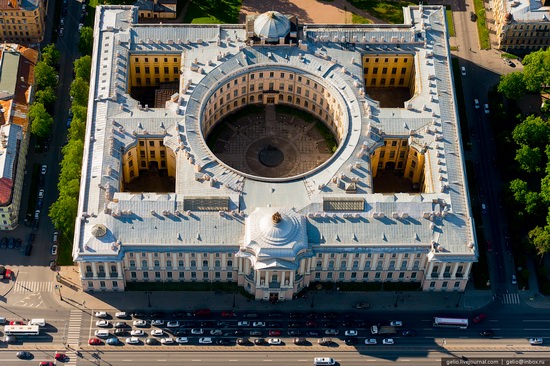 Hotel "Saint Petersburg".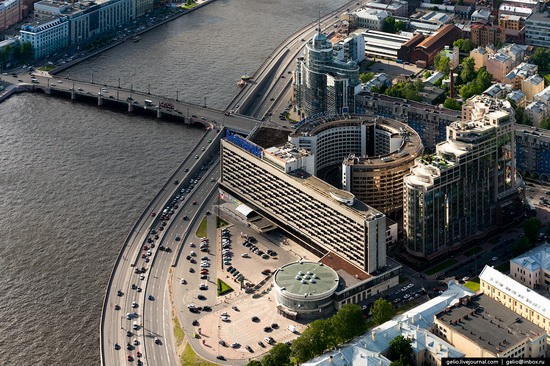 Frigate "Blagodat'" ("Grace"). It is a historical reconstruction of the three-decker battleship of the end of the 18th century used as a floating restaurant.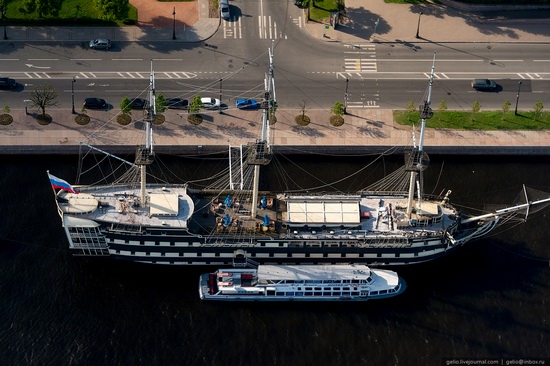 Finland Station.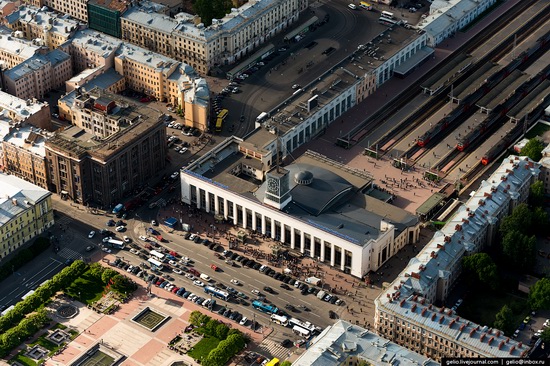 New Holland Island.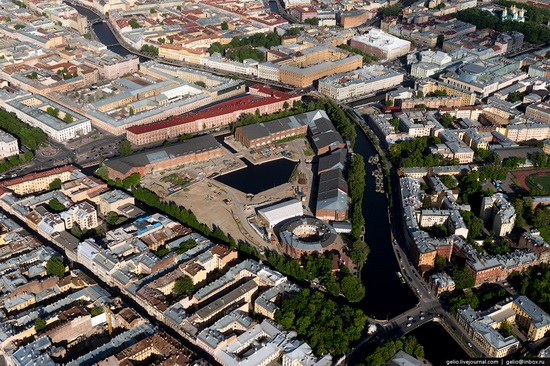 Saint Petersburg TV Tower.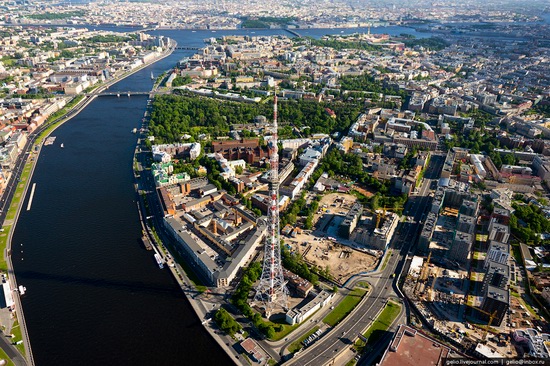 "Kresty" ("Crosses") – one of the most famous and largest detention centers in Russia.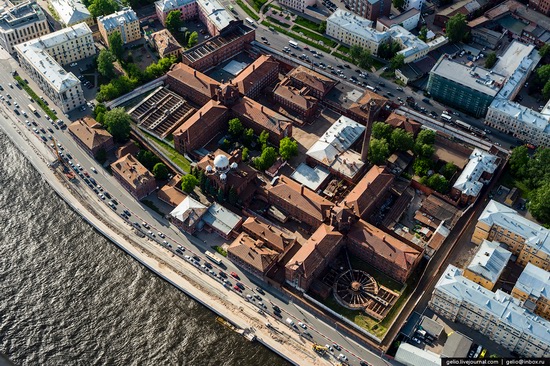 Hotel "Pribaltiyskaya"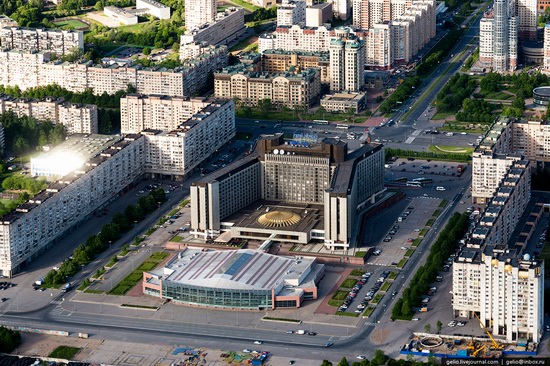 The Sea Passenger Terminal on Vasilyevsky Island – regular ferries to Helsinki, Stockholm and Tallinn. SPL Princess Anastasia on the photo.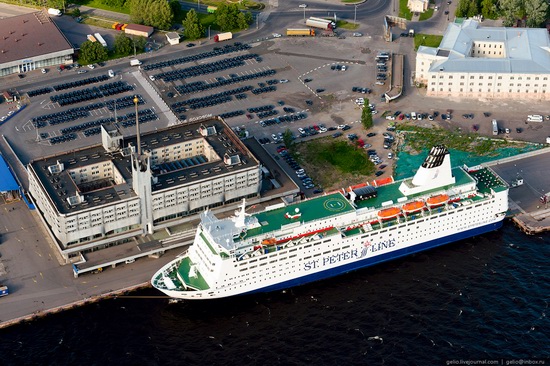 The stadium "Petrovsky". It is the home stadium of FC "Zenit".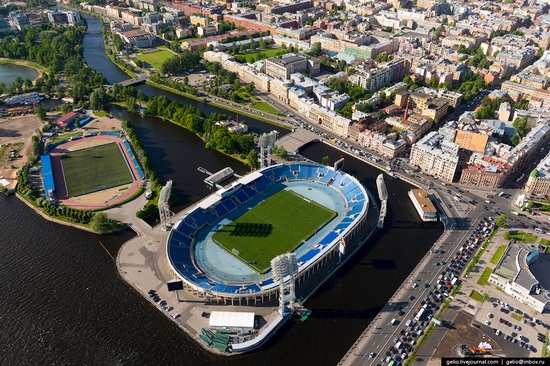 "Zenit Arena" – the stadium that is being built in the western part of Krestovsky Island. It is planned that by the end of construction it will be one of the most technologically advanced sports facilities in Europe.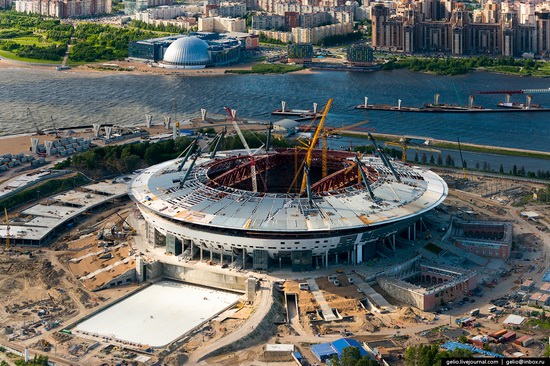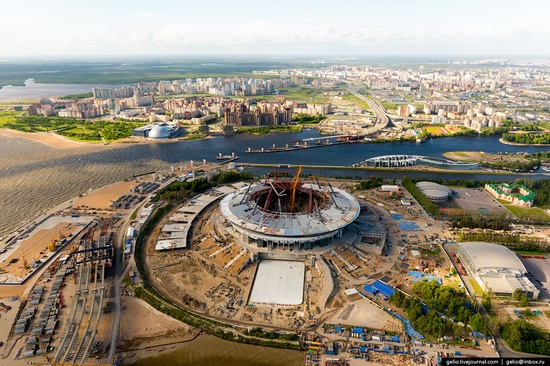 Construction of the cable-stayed bridge across the Petrovsky channel.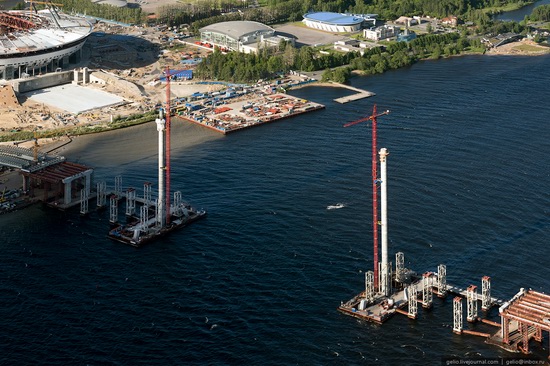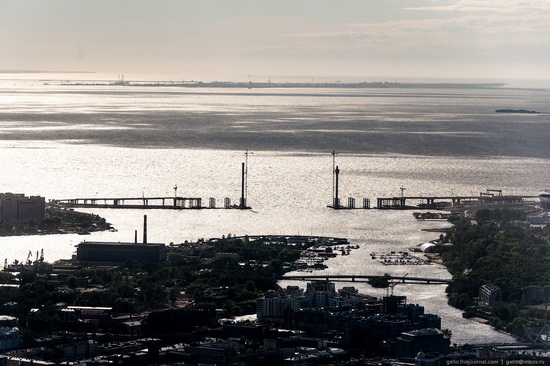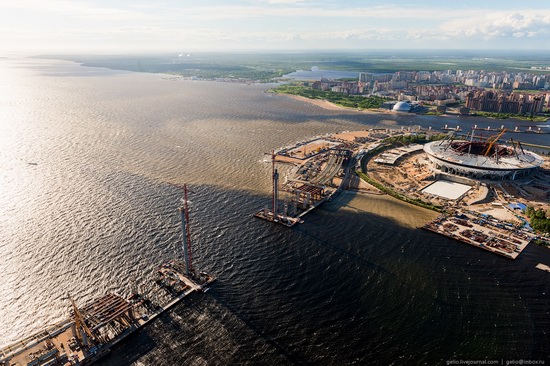 Construction of the cable-stayed bridge over Korabelny waterway in the estuary of the Bolshaya Neva River.
"Meteor", a high-speed passenger hydrofoil ship, to Peterhof, a former imperial country residence situated on the southern shore of the Gulf of Finland.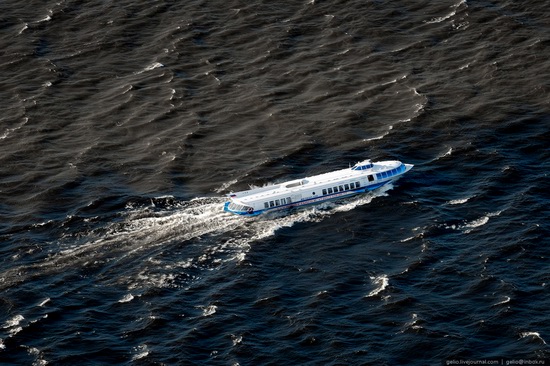 Bolshoy (Grand) Palace – the main building of the palace and park ensemble "Peterhof".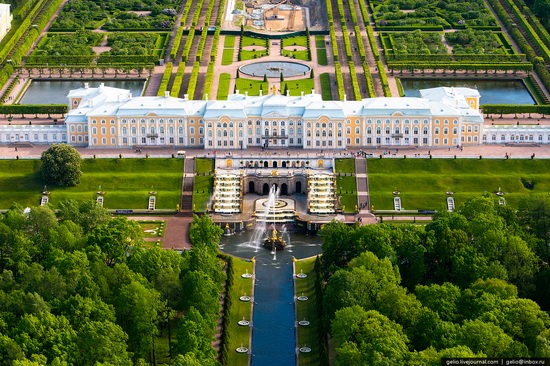 Monplezirsky garden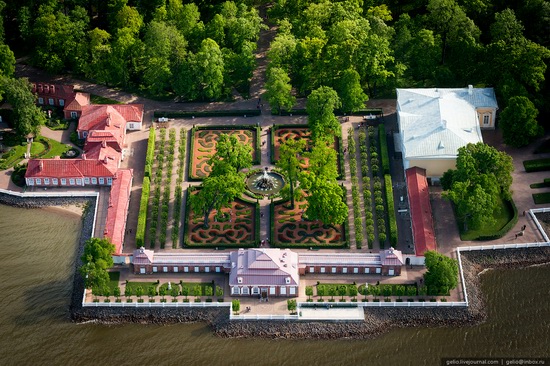 Bolshoy Menshikov Palace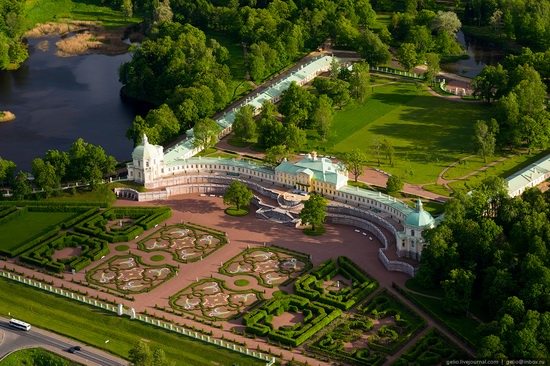 Konstantinovsky Palace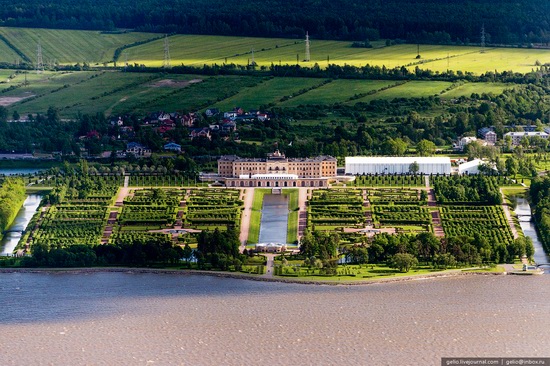 Cruiser "Aurora" on the restoration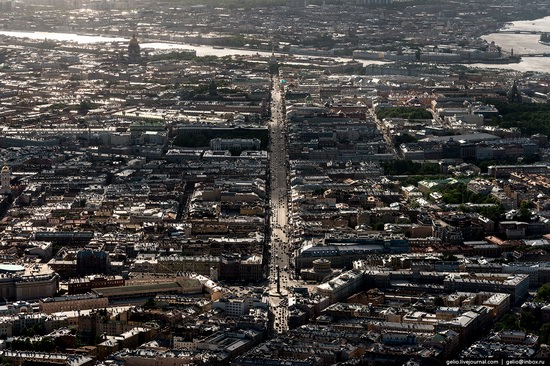 Tags: Saint Petersburg city
<< A walk along the shores of the Great Pond in Tsarskoye Selo
No comments yet.