The Hermitage is a park pavilion built in the Baroque style in the Catherine's Park in Tsarskoye Selo, the former Russian imperial country residence located near St. Petersburg.
The pavilion, constructed in 1744-1754, served for entertainment meetings of the courtiers. The Hermitage combines white columns, pilasters, architraves, pale turquoise walls and a number of gold-plated elements. Sixty-four decorative columns, stucco garlands, masks, lush window frames don't leave smooth surfaces. Photos by: deletant.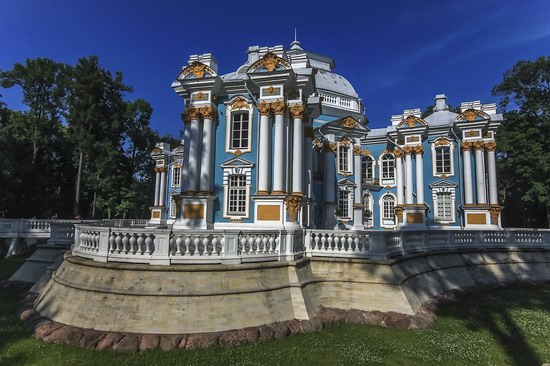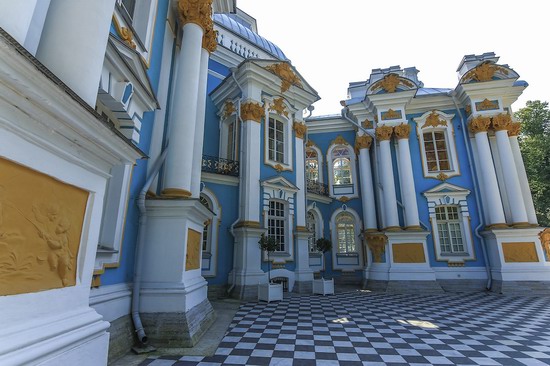 The Hermitage has not been rebuilt since the mid 18th century, so its interior has reached our time almost unchanged.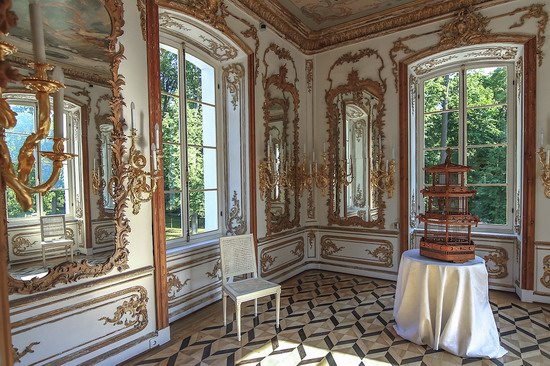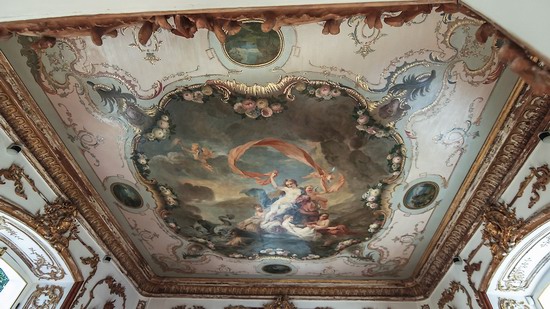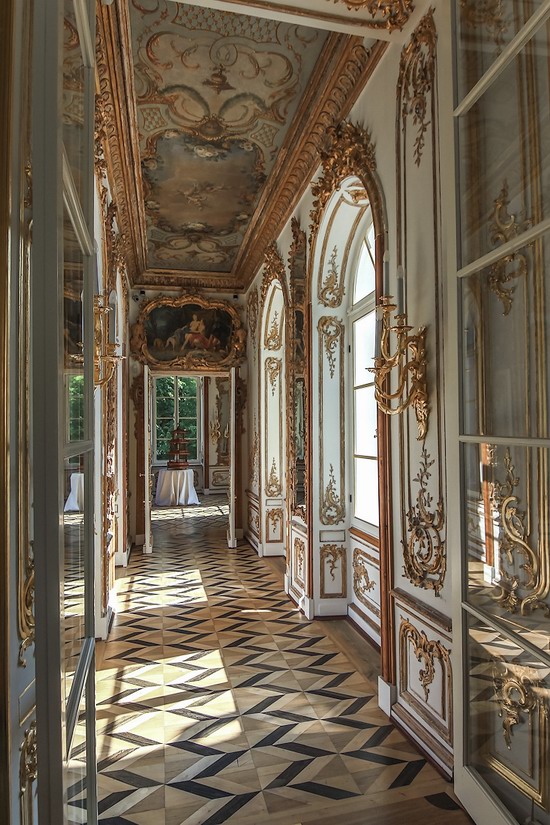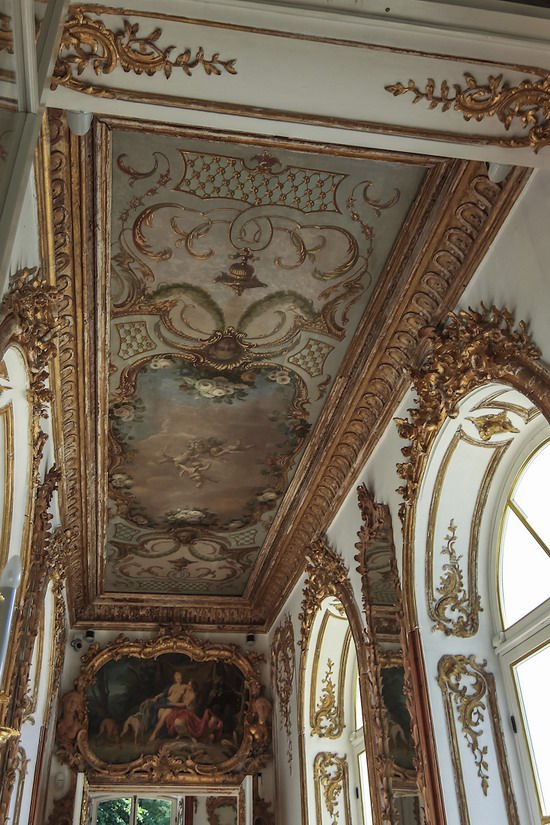 Thanks to the wide windows, used simultaneously as the doors to the balcony, the central hall is permeated with light.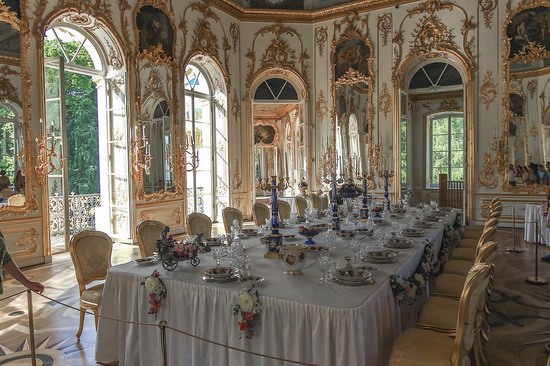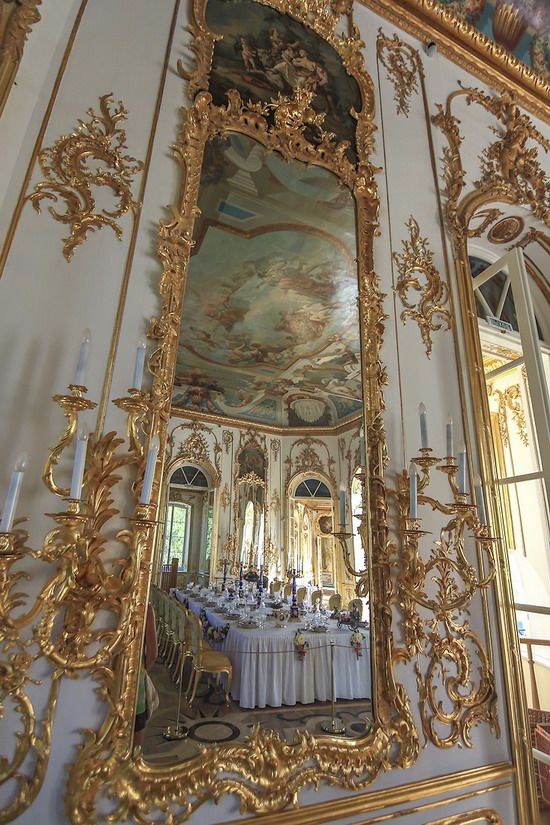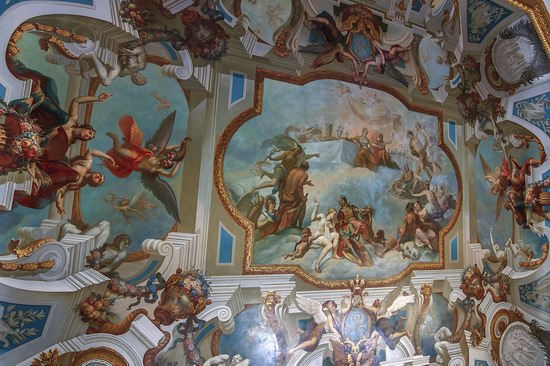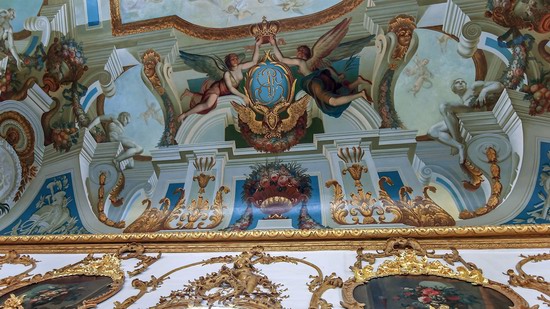 The central part of the hall is occupied by the mechanical dining table.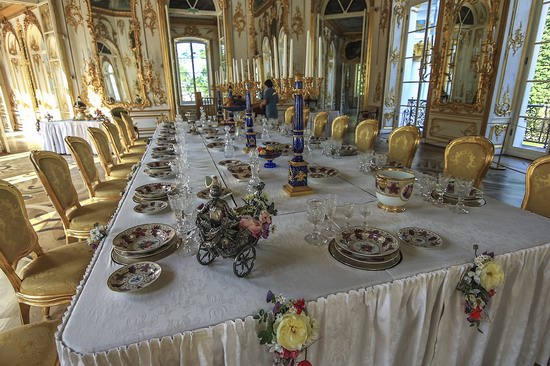 In the corners, on special platforms, there are smaller mechanical tables, each has its own form.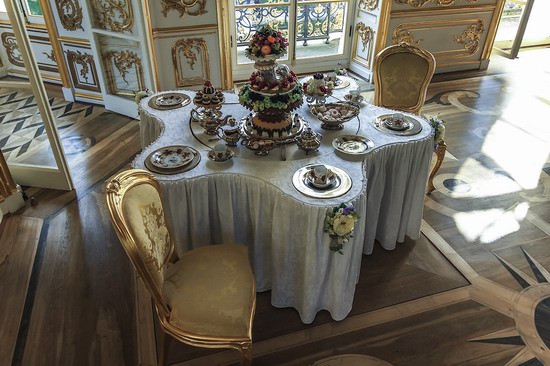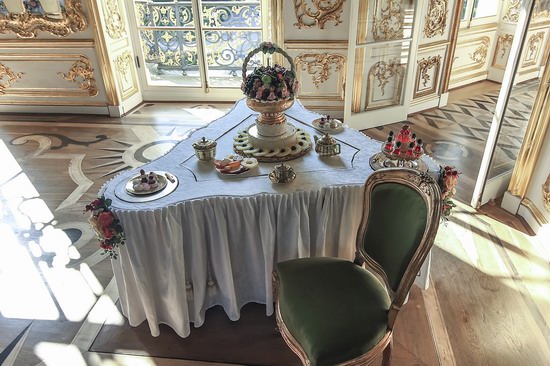 To order any meal, the guest had to write the dish name on the plate. After it, the plate went down and soon returned with the dish.
And here is a video of the process
There are two technical levels below the ceremonial hall – the food delivery floor and the machine control floor.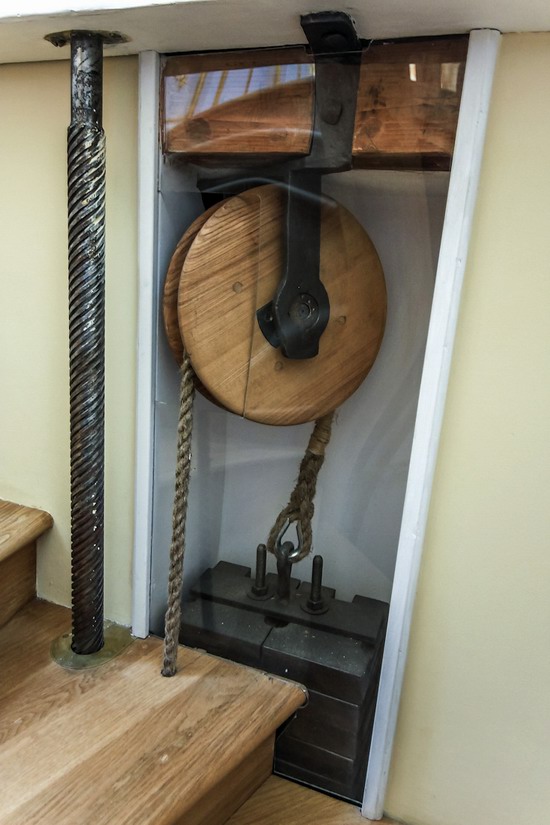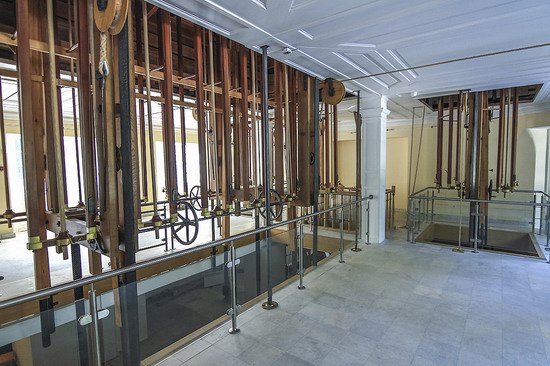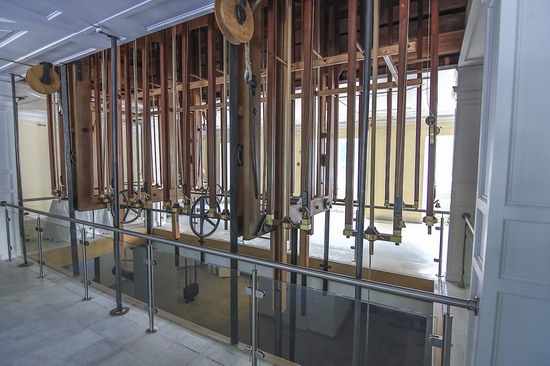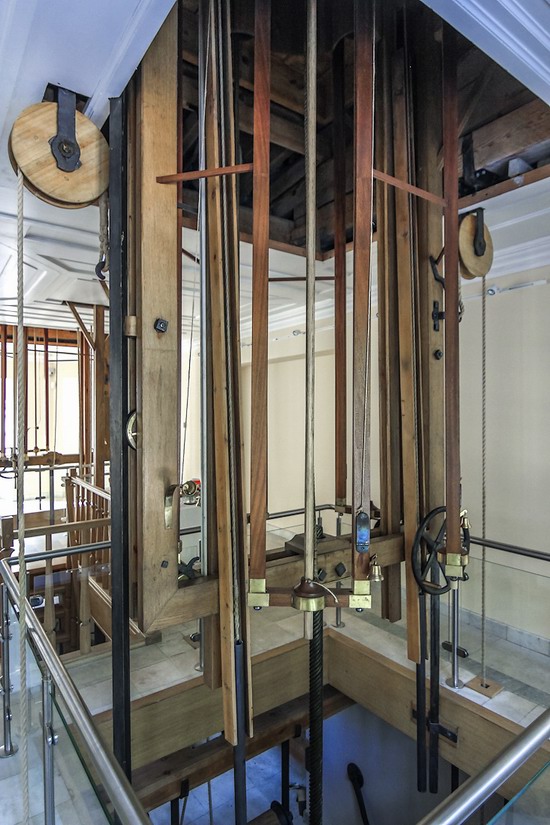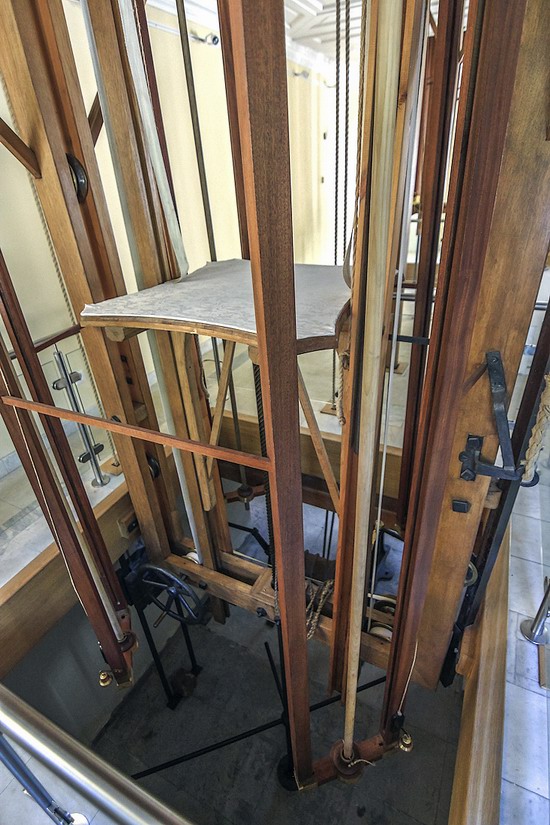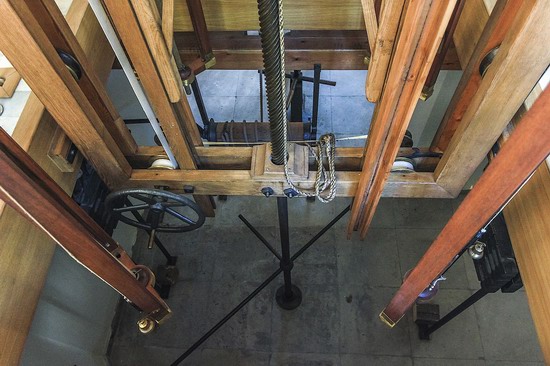 The main table – the view from below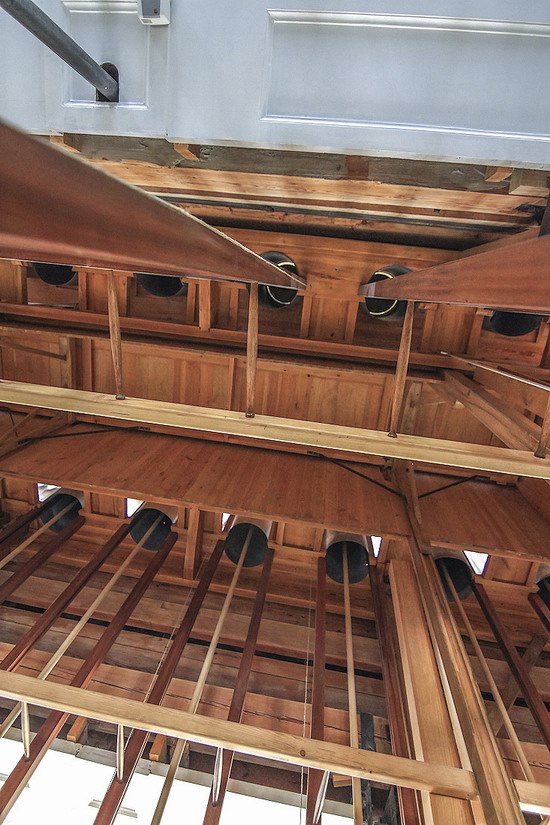 The Hermitage Pavilion in Tsarskoye Selo is truly an amazing place!
Tags: Leningrad oblast · Russian Empire · Saint Petersburg city
<< The space launch vehicle "Energy-M" and its last home
No comments yet.