The second part of unique photos taken by Major Martin Manhoff, who spent more than two years in the Soviet Union in the early 1950s as an assistant to the military attache in the U.S. Embassy in Moscow.
View of the Kremlin from Moskvoretskaya Embankment.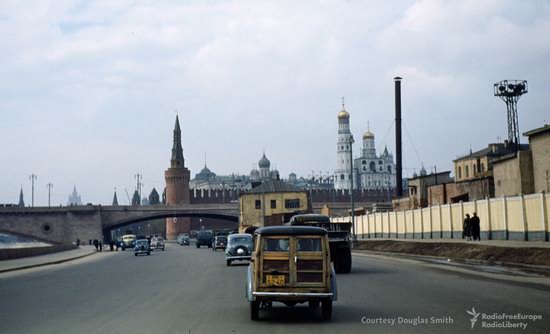 Herzen Street.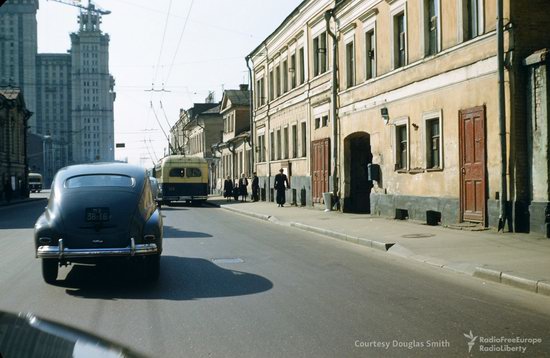 Chaykovskiy Street.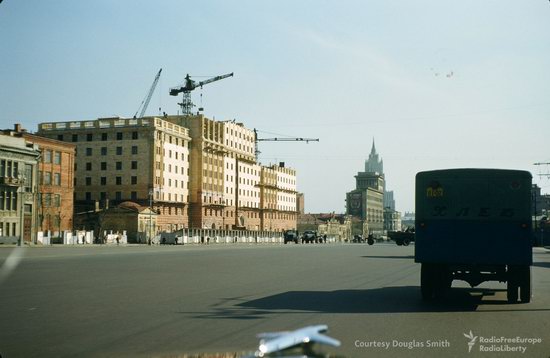 Tagansky district.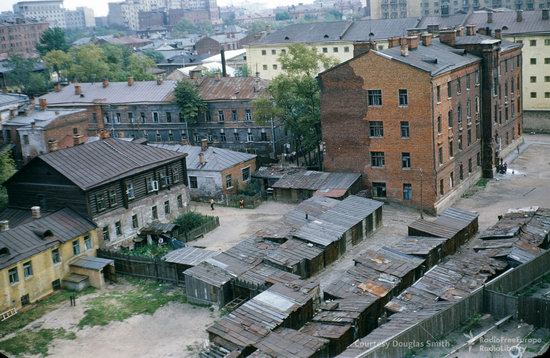 Grocery store – Meat-Fish.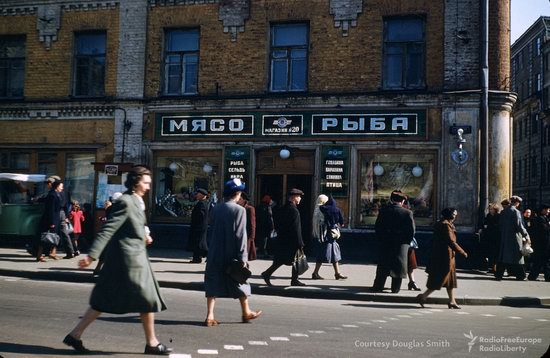 Krasnopresnensk branch of the Moscow City Bank.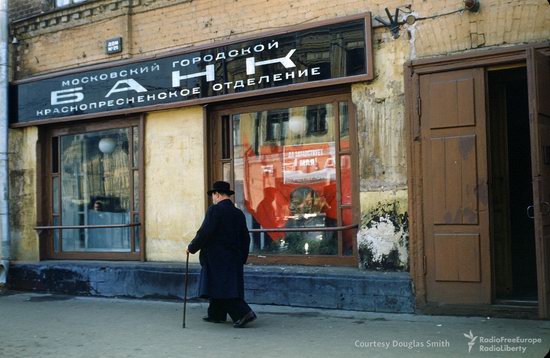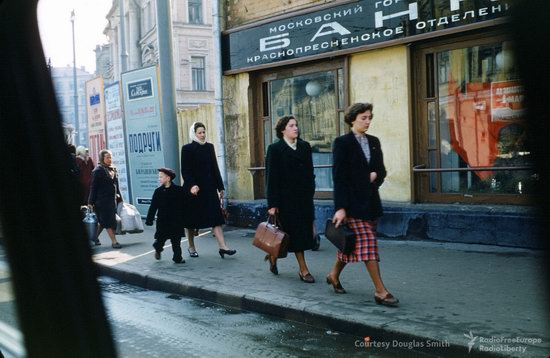 Queue to the grocery store.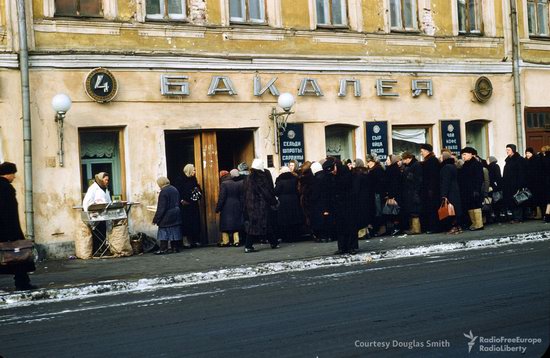 Women doing road works.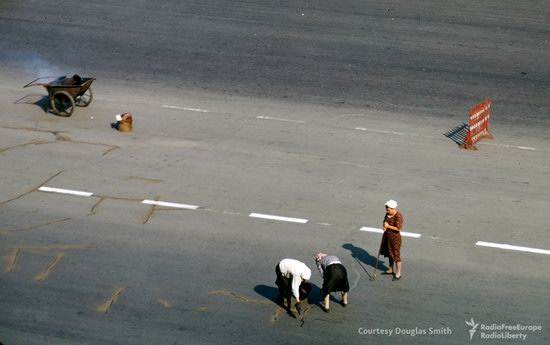 Belfry of the Novospassky Monastery.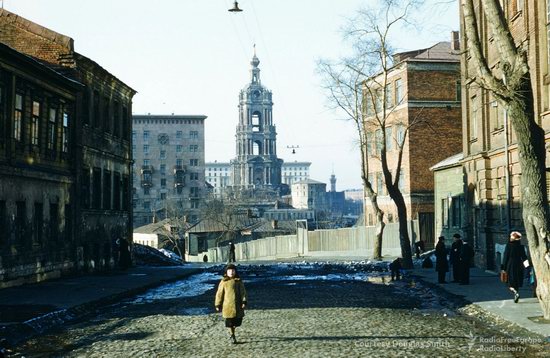 Completion of the construction of the skyscraper in Vosstaniya Square.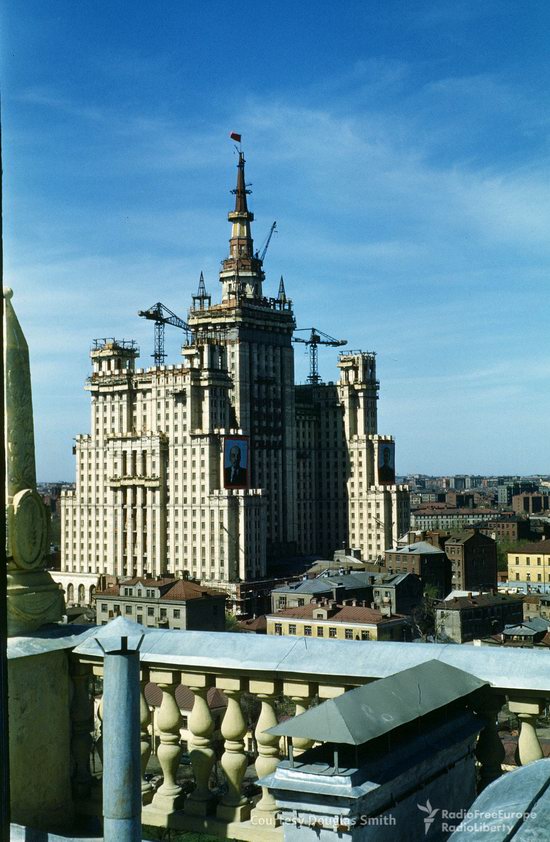 Red Square.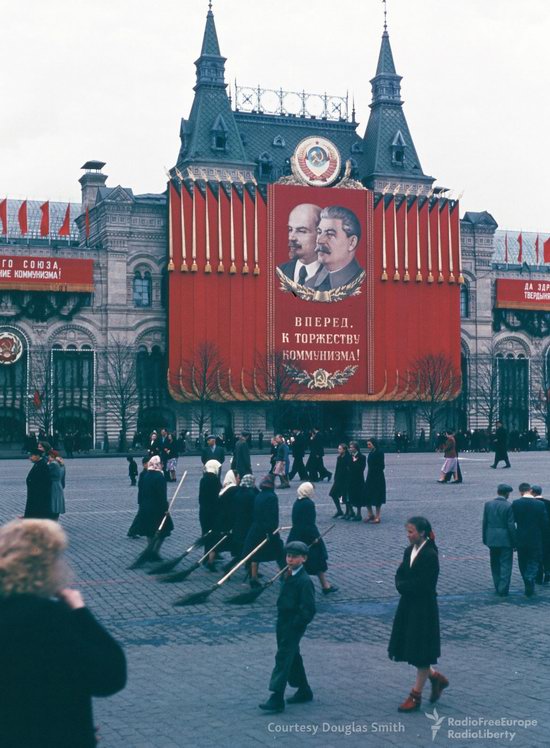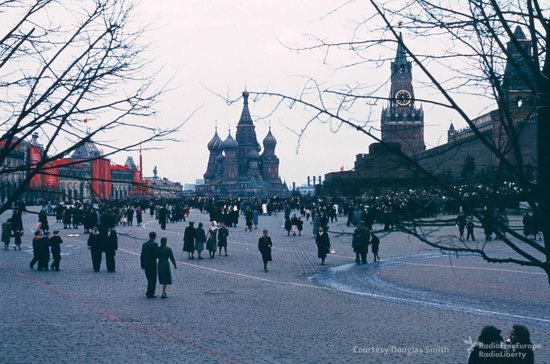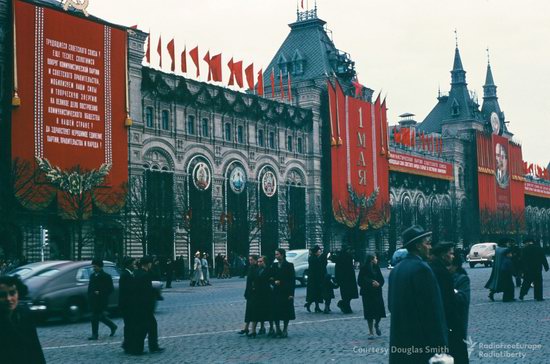 Donskoi Monastery.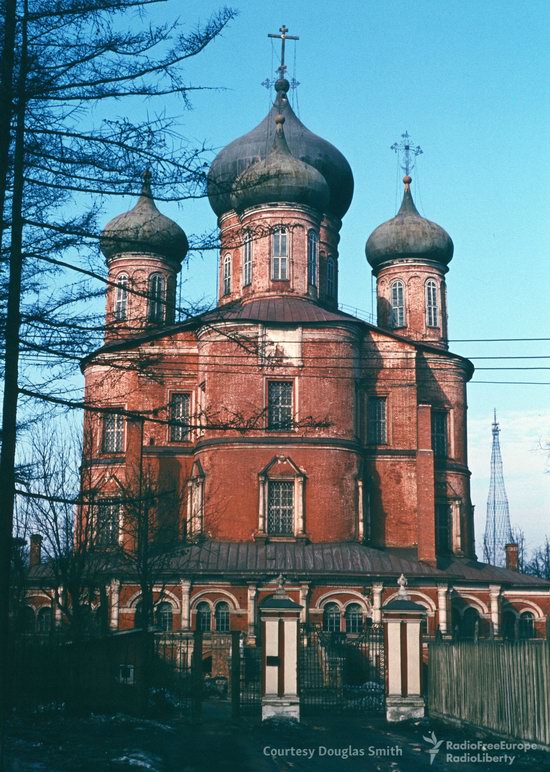 Mounted police.
Moscow from above.
Construction of one of the "Stalin's" skyscrapers.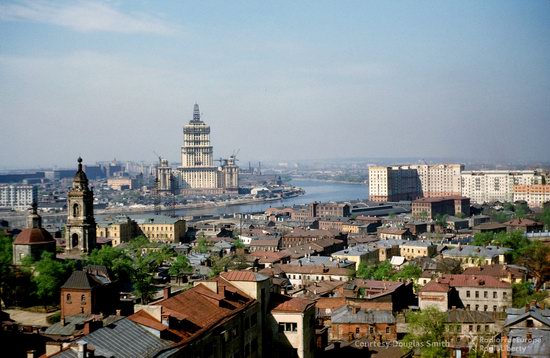 Chaykovskiy Street.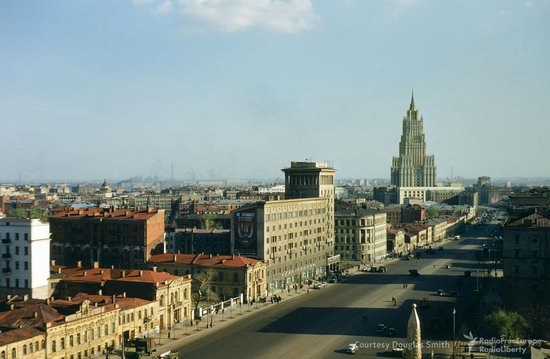 Manezhnaya Square.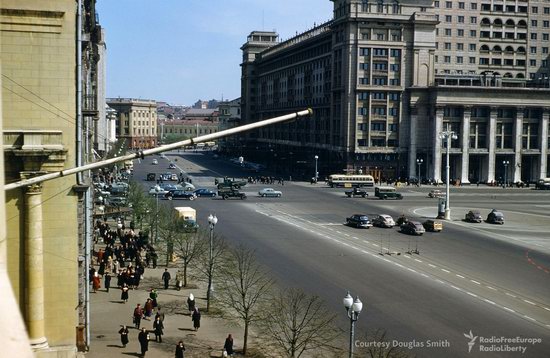 Hotel "Moscow" on Manezhnaya Square.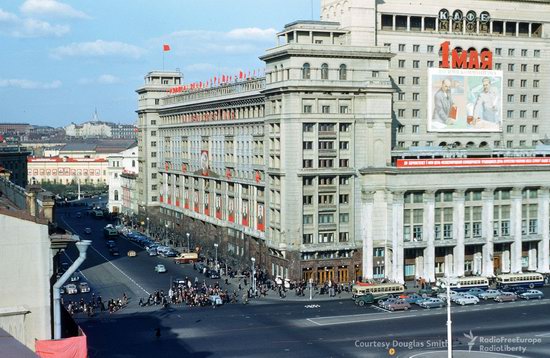 Sale of baking on May 1.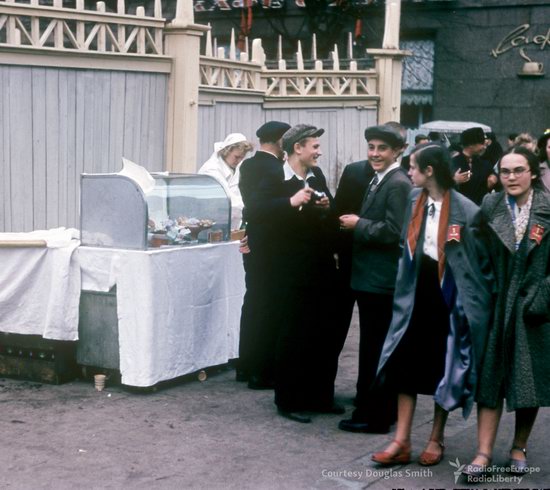 Soviet Square.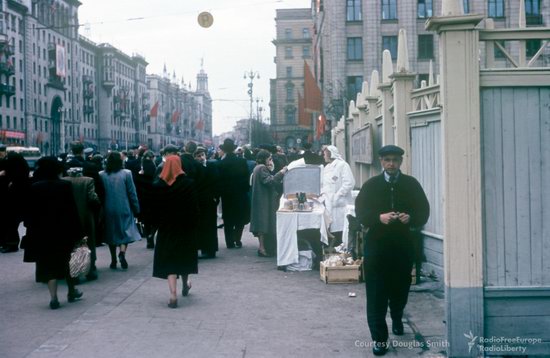 Building on Chaykovskiy Street.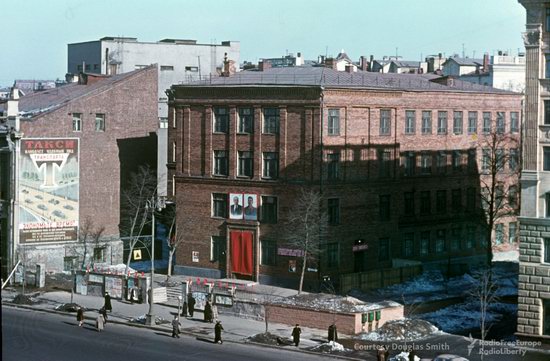 Variety of emotions on the faces of women.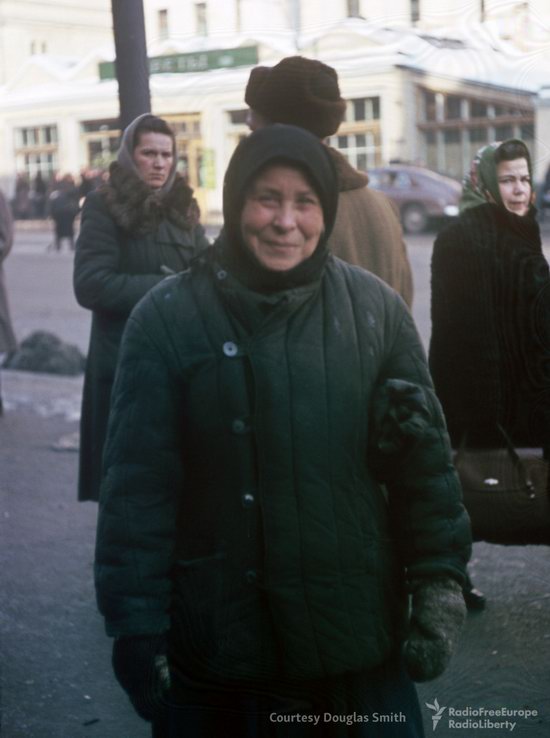 Gorky Street.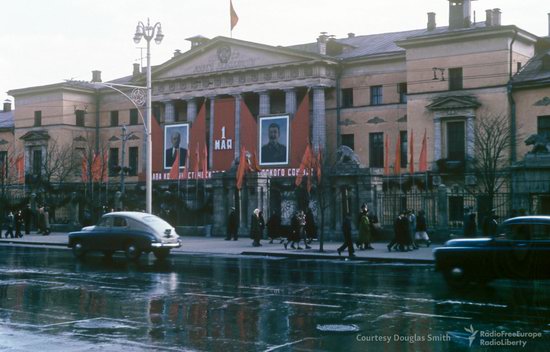 Central Department Store on Sverdlov Square.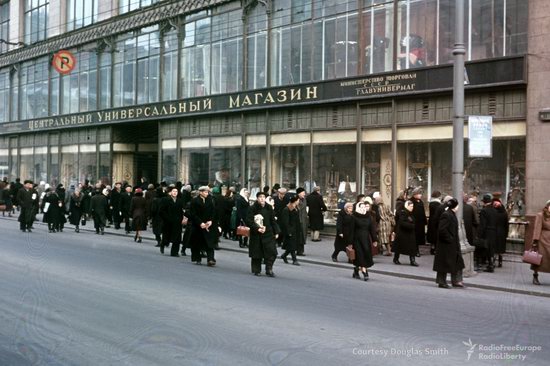 Flower seller.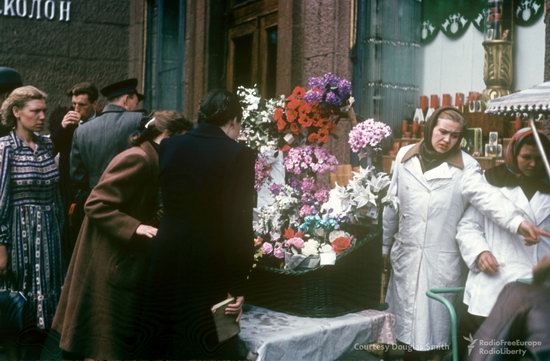 Sverdlov Square.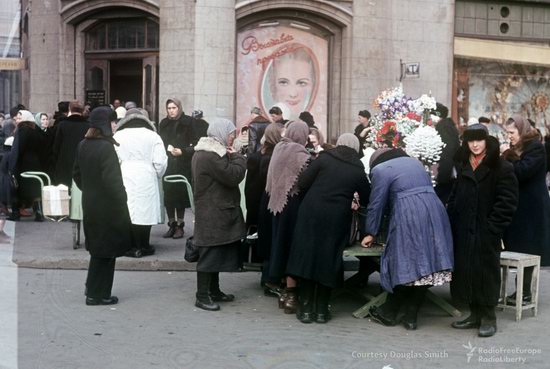 Ice-cream woman on Sverdlov Square.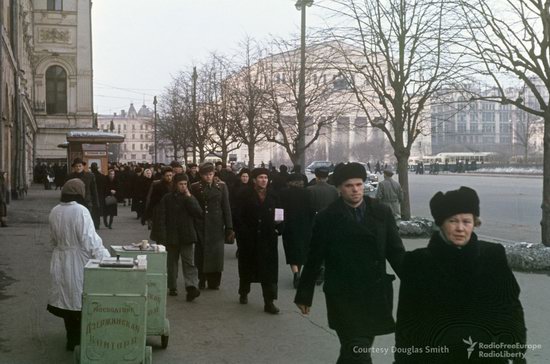 Salute in the sky over Moscow.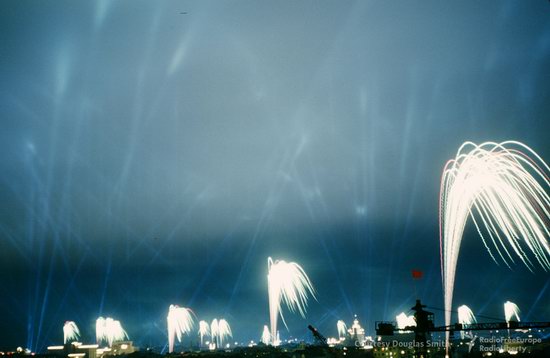 Video.
Tags: Moscow city · Soviet past
<< White Tower in Alexandrovsky Park
No comments yet.