The building of the Admiralty is a complex of buildings located on the 2nd Admiralty Island in St. Petersburg, on the banks of the Neva River. It is an important architectural monument, built in the Empire style.
Originally built as a shipyard, it was reconstructed in the 18th-19th centuries. Since 2012, it houses the High Command of the Russian Navy. Photos by: Yuri Yuhanson.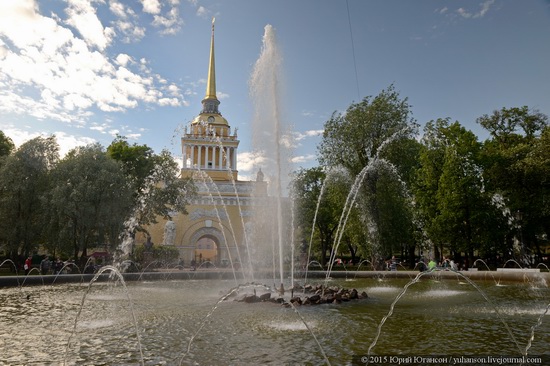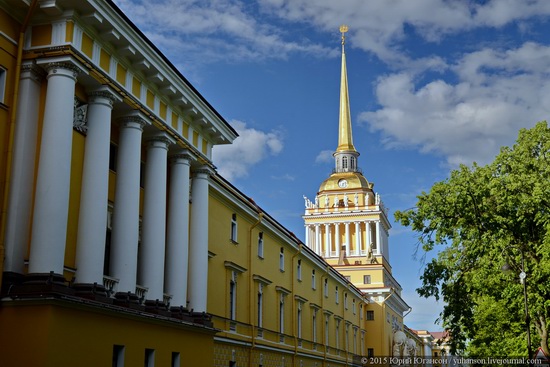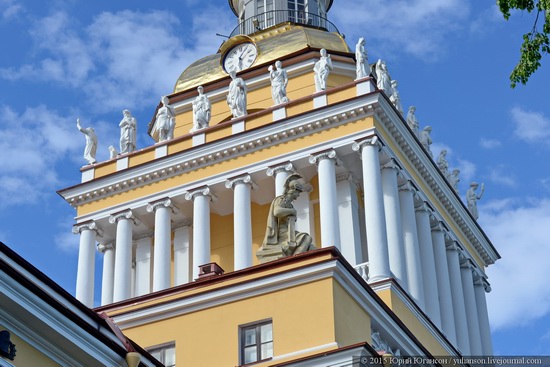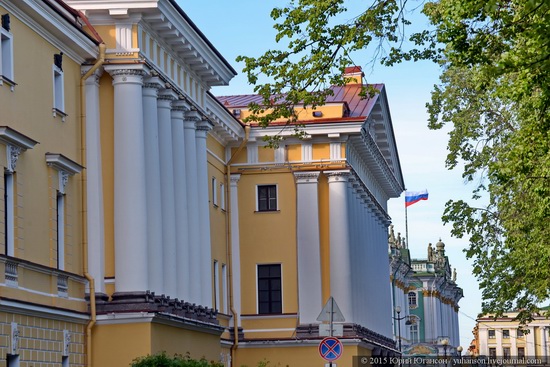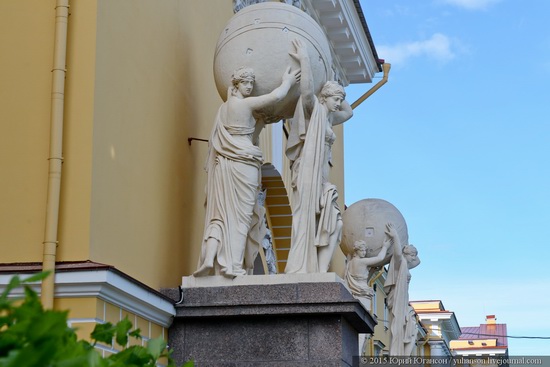 The text on the plate says: "The building of the Admiralty was built in 1811, designed by the Russian architect Adrian Zakharov."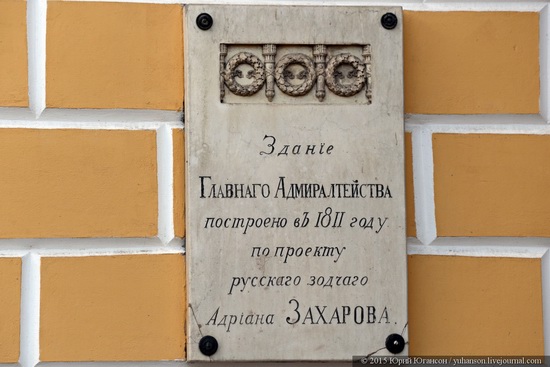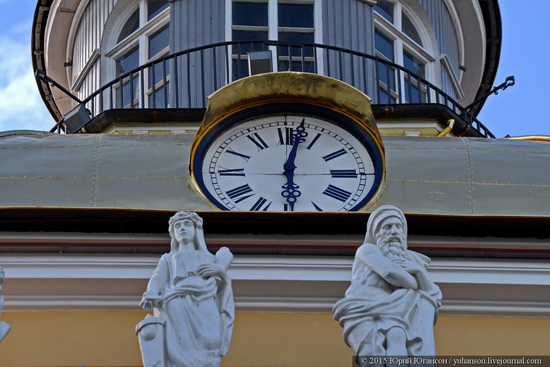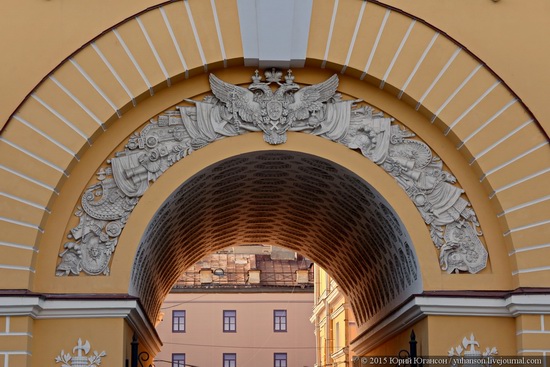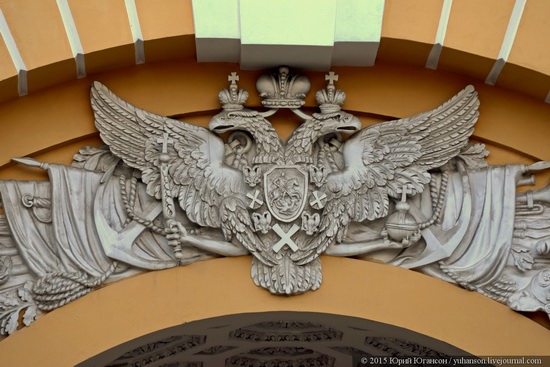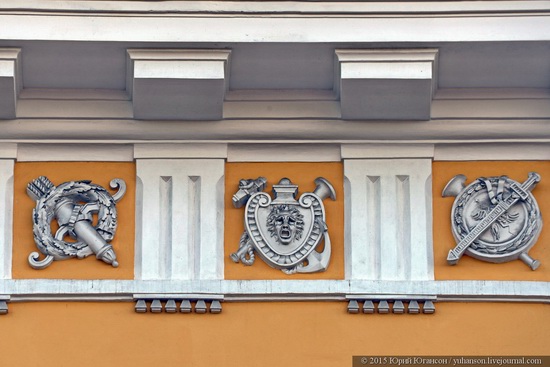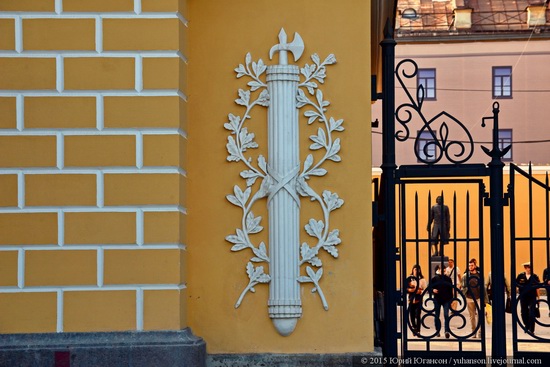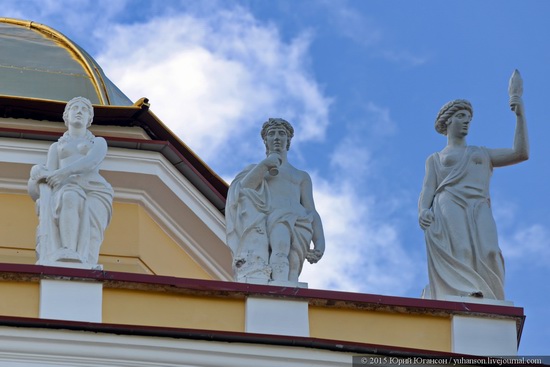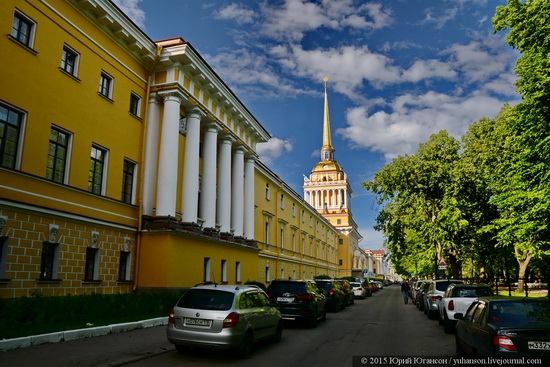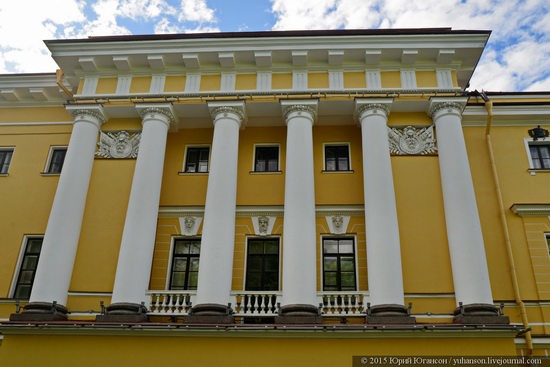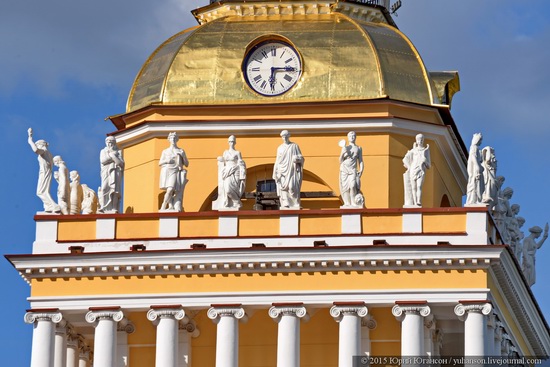 The ship on the spire of the Admiralty building is considered as one of the symbols of Saint Petersburg along with the Bronze Horseman and the contours of the drawn Palace bridge against the backdrop of Peter and Paul Cathedral.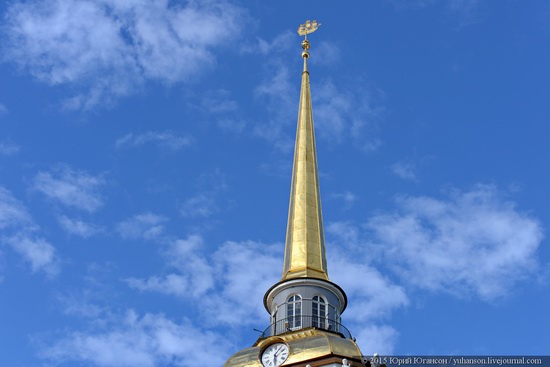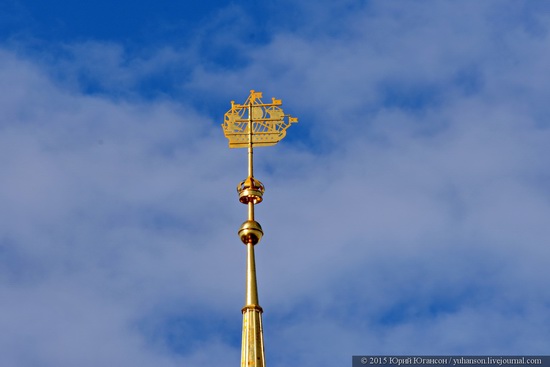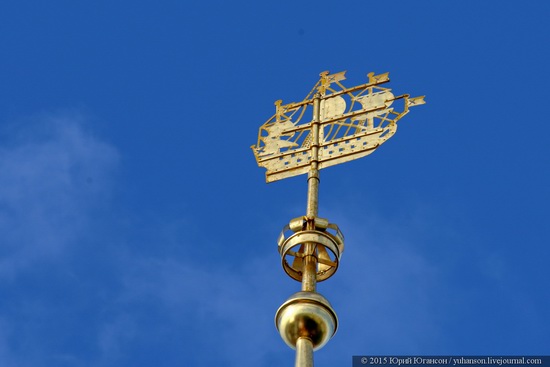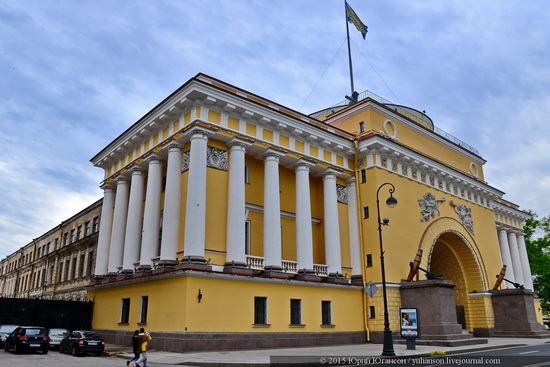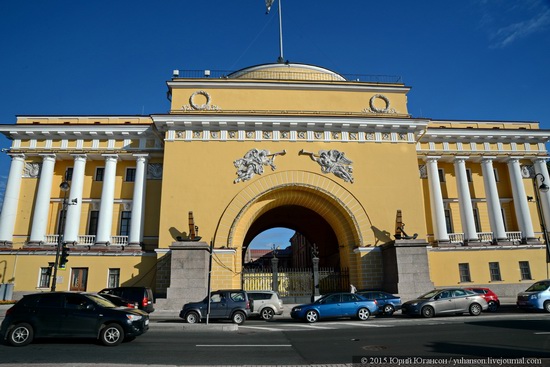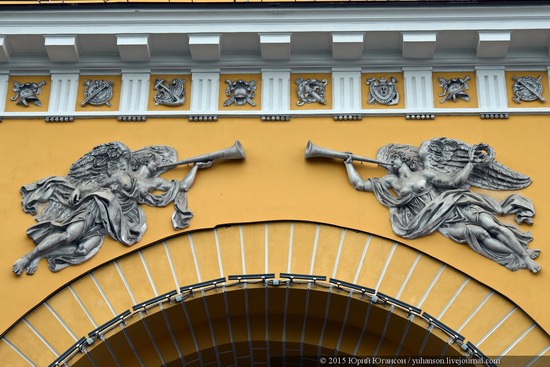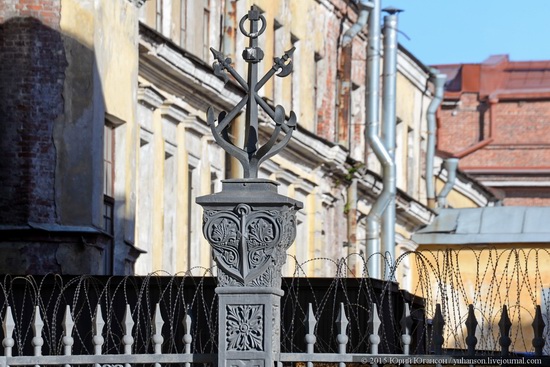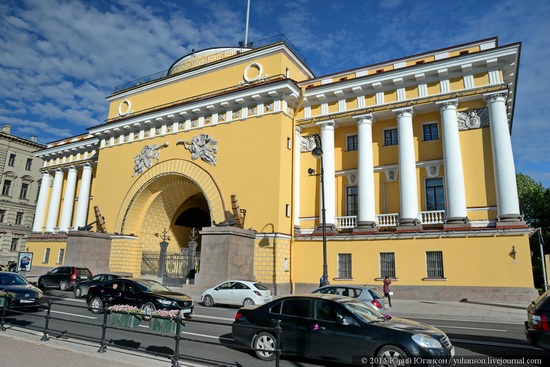 Tags: Saint Petersburg city
<< The first snow in the village of Blagoveshchenye
No comments yet.